Primary-care practices are hurting, with bankruptcies by the week, but California's problems today won't necessarily be everyone else's tomorrow.
MANAGED CARE October 1999. ©1999 MediMedia USA
CAPITATION
Primary-care practices are hurting, with bankruptcies by the week, but California's problems today won't necessarily be everyone else's tomorrow.
California's trademark model for care delivery, the large multispecialty practice, is known as an entity but understood by few. Save for pockets where capitation has taken hold (Pacific Northwest, Texas), this model is foreign, even to physicians, beyond the Golden State. It goes without saying that only a handful of the 23 million HMO enrollees who receive care through this model are aware of the complex method of financing that supports it.
Which is why many people may not know who to blame if that foundation collapses — taking the California model with it. Large medical practices and independent practice associations, on which many HMOs have staked their business, may be in serious jeopardy. The California Medical Association says 115 of California's 300 large groups and IPAs have gone bankrupt or closed in the last three years, and predicts that 34 more will do so by the end of this year. And there is concern that legislative remedies won't be enough to save the system from itself.
Out-of-state medical groups watch and wonder whether the California tremors will be felt in their regions. Hobart Collins, a Kentucky-based principal with the Medical Group Management Association's Healthcare Consulting Group, reassures that many of California's problems are rooted in factors germane to the state's care-delivery system, adding that the practices he works with — all outside California — are sound. "What I see around the country," he says, "is, 'Gee, this is harder than it used to be and we're not having as much fun, but we're doing OK and we're optimistic about the future.'"
Market-driven model
The California medical-group model boomed in the 1980s and early 1990s as managed care, then capitation, spread across the state like an autumn wind-driven brush fire. Small group practices bonded to retain clout with payers. Over time, the model took two forms.
One is the large multispecialty group, with dozens or hundreds of physicians in multiple locations. The group takes capitation from an HMO and usually pays its physicians a salary, though the largest groups often contract with small practices and pay those physicians via subcapitation or, for most specialists, discounted fee for service. The other model is a looser affiliation of practices under the auspices of an IPA, which contracts with plans and passes capitation payments it takes from them (less a cut for administration) to its member practices. IPAs and large groups become, in effect, the payers for practices with which they contract.
"Physicians believe it's got to be inherently better for physician organizations to determine how to allocate resources on behalf of patients than to have insurance functionaries do that," says Jack Lewin, M.D., CEO of the California Medical Association.
But several factors have converged to push California physician groups to the edge — including, say many observers, that old bug: Physicians were trained to wear white coats, not green visors.
"A lot of groups don't know what they don't know," says Will Norris, director of managed care services for BDO Seidman's health care consulting practice. "More often than not, IPAs and large medical groups that accept risk are not as prepared as they think they are to manage it."
Physician groups don't readily face up to this, Norris says. This summer's demise of Specialty Physician Alliance, a Northern California IPA, brought the issue to the fore. SPA's collapse prompted its physicians to point fingers at Health Plan of the Redwoods, but the HMO's chief medical officer pointed right back. "Why should we pay SPA's specialists for overspending their own budget?" Joseph V. Cook, M.D., asked in a Santa Rosa Press-Democrat essay.
"For HMOs to claim that groups are failing because of mismanagement is the source of unbelievable anger on the part of California doctors," says Lewin, who thinks for-profit health plans are largely to blame. A PricewaterhouseCoopers study for the CMA found that capitation rates in the state have fallen from an average of $45 per member per month in 1990 to $29 today (excluding pharmacy). The result, it concludes, is that 80 to 90 percent of the state's IPAs and groups are on the brink of insolvency.
"The effect of the California delegated-risk model," says Lewin, "has been that HMOs have forced physician organizations into bloody, competitive wars for ever-lower, predatory, competitive prices."
Karen Sollar, administrator for the Orthopaedic Group of San Francisco and immediate past president of the California Medical Group Management Association, agrees that large groups have "undersold" their product.
"The purchasers only want to pay X number of dollars, and the medical groups have said, 'That's fine,' but they've taken on too much risk to be able to support the product," she says. "Then they find themselves in a backlog of claims they can't pay, which snowballs until contracted physician groups say, 'We need our money.'"
Smaller practices in a bind because a large group doesn't pay on time, says Sollar, "are stuck because a substantial part of their payer mix is locked up with one payer that has financial difficulties."
Solvency standards
The CMA's 80-to-90-percent failure estimate is based on provisions in a law signed by Gov. Gray Davis last month that establishes solvency standards for medical groups. Lewin says if the law — which takes effect in 2001 — were in place today, only about 10 groups and IPAs would meet its criteria for solvency. Under the law, groups must:
Pay all downstream (i.e., to contracted practices) claims on time.
Show that they are measuring incurred-but-not-reported claims accurately.
Demonstrate positive net equity and sufficient working capital.
If a group or IPA can't do all of these, it can't accept risk contracts. "That gives us a little over a year to get capitation rates increased," says Lewin. "So this is really a quandary."
Indeed, it is in a state where employers have enjoyed some of the lowest health care premiums in the country — as much as 40 percent below other areas with comparable costs of living. This is thanks to the influence of large purchasers with leverage to drive hard bargains, including CalPERS and the Pacific Business Group on Health. PBGH members, for instance, have seen a combined premium increase of 5 percent over the last five years. Yet during that time, the cost of medical care has increased 14 percent in California, and 20 percent nationally.
Another key issue is pharmacy costs, which Lewin says are rising so fast that HMOs can't effectively negotiate premium increases to compensate. "The result is that physicians take pharmacy risk at a significant loss, no matter how effectively they manage their patients."
But medical-loss ratios aren't everything. Sollar singles out a large Northern California group that lost millions last year as administration-foolish. "Their administrative director makes $400,000 or $500,000 a year, their billing offices sit in million-dollar rental space, and those kinds of things are causing them financial difficulty and causing them to cut rates to physicians.
"For smaller groups, it all boils down to management," she continues. Sollar's two-location, seven-physician group has been successful in part, she says, because she is selective about contracts. "At one point, physicians would sign any contract that crossed their desk without looking at the terms. And that has gotten some groups into hot water." Sollar looks at the fine print — termination clauses, physician responsibility, exclusions, patient conveniences — in addition to rates.
Putting a point on it, she relates a story about another administrator who asked Sollar how she got BayCare, a large local IPA, to pay for X-rays and casting materials. Her response: "We don't belong to BayCare, because it doesn't pay for those things."
"How did you know that?" she recalls the other administrator asking. "'Read your contract,' I said. 'It clearly states it in there.'"
Would regulation help?
Primary care practices tend to be worse off because of the collapses of FPA Medical Management and MedPartners — which the CMA claims still owe physicians more than $100 million. The CMA has sued eight HMOs for $75 million, though the plans respond that they have fulfilled their obligations by paying FPA and MedPartners in full.
MedPartners, FPA, and risk-bearing IPAs and medical groups in California and most other states have not been held to capitalization and solvency standards that HMOs themselves must abide. The July bankruptcy of Genesis Physicians Practice Association, a 960-doctor IPA in Dallas — $7 million in the hole — might have been preceded by warning signs, if not prevented altogether, say some of its physicians, if they, too, had been subject to state regulation. Because groups are unregulated, data about their finances are not publicly available.
Will the new solvency standards help California practices? Says Lewin, "Only if HMOs are forced to increase cap rates," which, under a provision in the solvency law that requires health plans to develop actuarially based rates, should occur by 2001.
But Lewin isn't so sure. "California has been remiss in enforcing its own laws. If the Knox-Keene Act [which governs HMOs in the state] were enforced as it is articulated, we would probably have a fair, balanced system," he says. "When the solvency bill takes effect, I think some relationships between HMOs and medical groups will be terminated, because some groups won't pass muster."
Whether this will force HMOs to consider making protective investments in foundering groups remains to be seen. "If they don't, they'll have to reorganize their entire way of doing business — at some expense," says Lewin. "Some plans really need the groups. Others may have some scheme to divide doctors and conquer — Aetna would have that capability — but PacifiCare and Health Net have been built on the delegated model, and I think it would be very difficult for them to dismantle that."
Asked what steps they might be taking to help troubled large practices, Health Net declined to cite examples; a spokesman for Aetna U.S. Healthcare said he "couldn't come up with any," and PacifiCare did not return calls for this story.
Outlook for other states
A hallmark of high-profile failures in California, and some in Texas, is that the groups' revenue came primarily from risk contracts. MGMA's Collins says that this, in part, suggests that California's experience doesn't portend imminent disaster for groups elsewhere — to whom risk is still largely a theory.
"If you look at the predictions five to seven years ago about where the market would be in terms of whatever — capitation, managed care — it's nowhere near that," he says. "It simply hasn't happened."
Add the bad rap all of this has pinned on capitation, and you get the idea that the so-called California model of care isn't about to catch on east of the Sierras.
Look at Kaiser Permanente, which is essentially retrenching to the West Coast, says Collins. "I've heard people in Georgia say that when Kaiser expanded there, the public just wasn't prepared for that model of care, didn't find it attractive, didn't understand it.
"There is truth to the statement that health care remains a regional or local phenomenon," he continues. "What you used to see 10 years ago was people looking to other parts of the country for examples of how they might organize themselves, in terms of delivery of care. I don't see as much of that anymore. I see people looking at their own markets, attempting to find better ways of doing business."
Some go so far as to predict the California model will disappear altogether. State Sen. Jackie Speier, who led efforts to enact solvency requirements for groups, has predicted that the medical-group model "isn't long for this world." Similarly, consultant Peter Boland told the Los Angeles Times, "The attorneys, the accountants all knew this was coming. The only question was when."
Kathie Buffington, group practice administrator for Fertility Physicians of Northern California, doubts it will come to that, but says something's got to give soon. "I would love to walk into a store, put groceries in my cart, say, 'I'll see ya in 10 months to pay my bill' [maternity patients go nine months before their care is paid], then pay 50 cents on the dollar at 1989 prices. And then say, 'I bought pasta and tomato sauce, but that should count as one item because it's making a single pot of spaghetti.' I don't know how to put it any more clearly."
If group practices fail en masse because of low cap rates, says Lewin, "then direct contracting will become a large-scale experiment in California. Or — a very dangerous phenomenon in my view — more physicians are beginning to think that a government single payer is the only way to solve long-term problems."
High physician salaries: A red herring?
San Ramon-based Hill Physicians' Group is a standout in California: It made $2.3 million last year. Steve McDermott, its executive director, has been widely quoted about how Hill has managed to stay afloat while other groups capsize.
McDermott's take? It's not that other groups don't take enough money in. It's that they pay their physicians too much.
You can hear emotion rise in the voice of Jack Lewin, M.D., CEO of the California Medical Association, when this subject comes up. A study by PricewaterhouseCoopers, the actuarial and consulting firm, found that California physicians make substantially less — as little as $60,000 a year for some primary care docs — than their peers elsewhere. "Nobody believed me," he says of his attempts to tell this to anyone who would listen before the report's release. "Everyone said doctors make too much money."
Lewin would find a sympathetic ear in Karen Sollar, administrator for the Orthopaedic Group of San Francisco. Sollar has interviewed five physicians to join her group in six months, only to be denied because they couldn't afford to live on the salary offered.
"We are getting no new physician blood in this area as a result of managed care," she says, offering an anecdote. "I had to have my car towed, and for 15 minutes, it cost $275. That's more than my physicians make for an office visit. It's a sad state of affairs when a tow-truck driver collects more than a physician."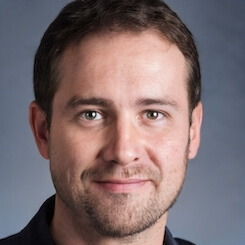 Paul Lendner ist ein praktizierender Experte im Bereich Gesundheit, Medizin und Fitness. Er schreibt bereits seit über 5 Jahren für das Managed Care Mag. Mit seinen Artikeln, die einen einzigartigen Expertenstatus nachweisen, liefert er unseren Lesern nicht nur Mehrwert, sondern auch Hilfestellung bei ihren Problemen.