Visits are going up and most cases seen in the ED are legitimate. What's a payer to do?
Poring over the latest data from the Centers for Disease Control and Prevention, leaders of the American College of Emergency Physicians recently pointed to a 10 percent rise in the number of people seeking care at emergency departments in 2009 — 136 million visits and an all-time high. They were careful to highlight that 92 percent of those visits qualified as urgent, leaving a little fewer than 1 in 10 cases where the patient didn't really need to see an ED doctor.
But health plans have been paying close attention to a different set of numbers.
At least one insurer, WellPoint, has found in a Virginia pilot program studied by HealthCore, its outcomes research subsidiary, that the portion of non-urgent ED visits lands right at 14 percent. Last year, researchers for Rand Health sifted through a mountain of ED data and said that from 14 percent to 27 percent of the cases handled in the emergency room were made up of sore throats, sprained ankles, ear aches, and an assortment of other ailments that, while painful, could have been handled much more efficiently at a retail clinic or urgent care center.
"I wasn't surprised," says Ateev Mehrotra, MD, a co-author of the Rand study who practices at the University of Pittsburgh School of Medicine. "Most physicians in the ED see a number of things that could be handled elsewhere."
The Rand team specifically set out to determine the number and types of cases that could be handled at a retail health clinic or an urgent care center — where a fundamental role is offering low cost and quick care — rather than any other alternative location, including a primary care doctor's office.
Mehrotra's next step will be to analyze the data to find out why people without emergencies clog the ED. He suspects that it has a lot to do with deep-seated confusion. Many people just don't know about alternatives, may not have the insurance coverage needed to pay, look to the emergency room as a free source of care, or call the doctor's office after hours and get advice to head to the nearest ED. Rand estimates that if these non-urgent cases wound up at a lower-cost health care outlet, payers could trim $4 billion from costs.
Ask an insurer about emergency care and you're likely to get a quick assurance that no one wants to stop members from going to the ED if they need help immediately. No matter who is doing the counting, the majority of people who wind up at the emergency room are there for perfectly good reasons. But payers are increasingly trying to find ways to make sure that nonemergency cases don't wind up at the ED. And they are making their case in the face of a serious backlash from emergency department specialists who say such short-sighted programs are overlooking some serious realities about medicine in the ER.
Making the ER a second choice
"Managed care organizations have done a suboptimal job in empowering and informing members on ER alternatives," says Manish Oza, MD, a WellPoint medical director and ER physician. "There's a lot of confusion in the market. When people are sick or injured, what they know and what's been ingrained is that they can go to the emergency room 24-7 and get treated, even if it's not so serious. What's not clear to the member are the associated costs and waits associated with this choice."
The hospitals are taking advantage of that, he adds. "There's billboard advertising in the Virginia area promoting waits of less than 20 minutes with online reservations to cut down on the wait. These avoidable visits are a cash cow, costing $500, $700, $800, $1,000 to treat strep throat in some cases."
Pilot program
To help fight that trend, WellPoint set up a pilot program that has since been rolled out in all 14 states where it operates. Nurse hotlines have been equipped with maps to help guide members to the closest retail clinic or urgent care center, and members who go online for guidance find directions easily.
When WellPoint looked at the demographics it most wanted to influence, it zeroed in on the young professionals — 20 to 42 years old with children.
"Once you peel the onion, you find they are a relatively healthy population with no real medical problems," says Oza. "When they get sick, many do not have an established relationship with a primary care doctor. Now they get strep, sprain their ankle, with no formal relationship with anyone," and they head to the ER as the automatic default provider.
Online technology plays a big role in the lives of the target group, and it plays a big role in WellPoint's response.
"With everyone going to Google, Yahoo, and Bing, we came to the conclusion that we needed online ads," says Oza. Now a WellPoint member who goes to Google to search for a local ED can get information about ED alternatives.
"Next we're coming out with a mobile Web page to access with the smart phone, new apps," says Oza. "You'd think utilizers of apps would have even greater success."
At Kaiser Permanente's Colorado operations, it's often up to the nurses manning the plan's hotline to act as the first line of defense. Armed with members' electronic medical records, the nurses can often take care of a problem over the phone, calling in antibiotics, for example. If members need to see a doctor, then the nurse tries to steer them to the best spot for care. And if that means a trip to the ED, then the nurse can call ahead to alert the hospital and give some basic information. Unlike in California where Kaiser Permanente owns hospitals, in Colorado the health plan contracts with a network of local hospital partners.
Kaiser has 533,000 members in the state, and 300 of them are what's considered high-end visitors to the emergency room: people who take six or more trips to the ED in a year's time. In rare circumstances, says Sara Tracy, Kaiser's senior manager of emergency services in Colorado, the figure could go to 70 visits in a single year.
Kaiser set up a separate program just for these individuals. Teams of caregivers, including primary care doctors, nurses, and maybe a social worker, are brought together to find out what's wrong. The member could have an addiction, a mental health problem, or chronic pain, winding up at different EDs on repeat occasions and getting a full battery of tests and treatments from a wide range of physicians acting independently of each other.
It's up to the team to start a conversation with these patients, to try to zero in on the problems and to start to talk to them about options, she says. If there's a health problem they can deal with by providing better pain management or a detox program, as examples, then they focus on getting that right.
"Eighty-five percent of the time we are successful in engaging with the members and helping them," says Tracy. "We tend to see, over a year's time, a 60-percent reduction in visits and money spent on emergency care." After starting with the biggest ER users, Kaiser has been working its way down the list, getting to median users and trying to prevent them from joining the ranks of the most prolific visitors to the ED.
Comparing costs, calculating savings
Getting their complete attention may involve costs.
"There has to be financial skin in the game to get people to retail clinics and urgent cares," says Oza. "That might mean one hundred to two hundred dollars for the emergency department copayments, ten dollars to forty dollars for retail clinics and urgent cares."
What doesn't work so well, he says, is simply increasing copayments as a way to push the thriftiest members to Main Street providers. One of WellPoint's employer groups boosted the copayment on an ER visit from $100 to $200 to help steer people clear of the emergency department. But when Oza compared the employer's results with a program that didn't include a change in the copayment, the comparison program actually performed better.
Not rational
"Members don't check the copayment," says Oza. "They change plans and don't necessarily become aware of ER copayments. When people are sick, they aren't thinking the most rationally. I'm sick and I need care now."
The hope and expectation at WellPoint is that once members are educated on alternatives to the ER, the more first-hand experience people have with urgent care centers, the less likely they will be to head to the ER the next time they sprain an ankle.
"Wow, I went to urgent care, had a great experience, and the copayment was only $15 or $20," is the response Oza is looking for. "There will be a progression here. With more positive experiences, the more likely you are to use it."
The rank-and-file emergency care doctor, though, generally isn't very enthusiastic about studies like Mehrotra's, or most plans that insurers come up with to steer patients away from the ED.
"In general," Mehrotra readily acknowledges, "emergency department physicians are frustrated by these efforts to get people out of the ED."
As providers of last resort, open around the clock and taking every patient who comes through their doors, a lot of these physicians resent the implication that much of what they do isn't necessary, he says. There are also financial concerns. "The case involving a sore throat, when someone needs a quick consult, can be a moneymaker for an emergency department. That's particularly important when you consider that many EDs are operating on a financial knife's edge.
"Losing these patients could affect hospitals financially," Mehrotra continues. "Many emergency departments have already closed because of financial concerns."
Emergency physicians, though, say that the real concern is that others understand what they do, not what they charge.
"Deciding whether someone is really sick or not is literally what I do every day," says Howard Mell, MD, who runs an emergency department in Ohio and acts as spokesman for the American College of Emergency Physicians. "Trying to separate wheat from chaff, that's the definition of my job."
Take the case of one patient who came in with back pain, he says. It turned out that he had a severely advanced case of cancer and that the pain was a symptom. Think people should take a sprained ankle to a retail clinic? Those can be fractures. An innocent sore throat? Not if it turns out that it is mononucleosis or meningitis.
In some cases, new restrictions intended to prevent unnecessary visits defy even the most basic understanding of emergency medicine. For example, says Mell, Washington state's move to restrict Medicaid members to three ED visits a year can leave them on the hook in the event that they complain of chest pains too many times. And did some of these new programs aimed at reducing unnecessary emergency department visits consider that abused women and children often wind up at the ED because of the near constant presence of police officers and the protection they extend to them?
Spotting abuse
Emergency care physicians are trained to spot abuse and skilled at reporting it. What happens when the abused are urged to go to a retail clinic instead? Retrospectively, he adds, it's always easy to say this or that case could have been handled somewhere other than an ED. But emergency medicine isn't practiced in hindsight.
"The crux of emergency medicine is to decide if someone is safe to go home or not," says Mell. "Unfortunately, you can't apply it retrospectively."
---
Our most popular topics on Managedcaremag.com
---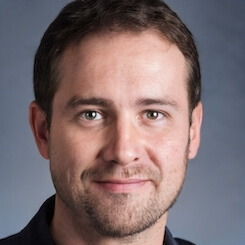 Paul Lendner ist ein praktizierender Experte im Bereich Gesundheit, Medizin und Fitness. Er schreibt bereits seit über 5 Jahren für das Managed Care Mag. Mit seinen Artikeln, die einen einzigartigen Expertenstatus nachweisen, liefert er unseren Lesern nicht nur Mehrwert, sondern auch Hilfestellung bei ihren Problemen.