The ACA started to figure in the waning days of the campaign as Trump and the Republicans used the 25% ACA premium hikes to bash the signature domestic achievement of the Democrats and President Obama. There's a lot of undoing on Trump's to-do list (NAFTA, climate change agreements), but he may have some political willpower to follow through on his promise to repeal and replace the ACA.
Julie Rovner at Kaiser Health News says there are enough Democratic senators to block full repeal. But before Election Day, House Speaker Paul Ryan said the Republicans could use the reconciliation procedure to repeal the ACA, and that would require a simple majority, not 60 votes.
And Trump will, of course, still have executive orders at his disposal to peck away at various parts of the ACA.
It will be interesting, for example, to see what happens with the Centers for Medicare and Medicaid Innovation (CMMI).
Republicans and some industry groups have taken to criticizing the CMMI, an ACA creation that the law's defenders prize as ushering in a new era of American health care that rewards value-based care. According to Modern Healthcare, some Republicans, upset by what they see as CMMI overreach, have talked about zeroing out its budget to shut it down.
Milder GOP medicine might be curtailing mandatory participation in CMMI's payment experiments.
Timothy Jost, the ACA maven extraordinaire who posts on the Health Affairs blog, noted today that the Trump administration could strangle the ACA with a do-nothing approach:
Indeed, a Trump administration could do a great deal of damage to the ACA without even changing regulations or guidance. If a Trump administration simply stopped implementing or enforcing certain regulatory requirements, there might be little that could be done about it. Just a change in leadership in the agencies implementing the ACA will cause months of disruption, and appointment of leadership committed to destroying rather than implementing the ACA will likely cause a mass exodus of lower level employees, causing an implementation vacuum.
And how about the "replace" part of "repeal and replace"?
The plan on the Trump campaign's website this summer called for removing barriers to the sale of health insurance across state lines and allowing households to deduct premiums from their taxable income.
As Joseph Burns reported in our September 2016 election issue the Center for Health and Economy estimated that this plan would lead to 18 million fewer individuals having health insurance next year. That might give Trump administration senior health care advisers pause (a group that might include Ben Carson, who is being mentioned as a possible HHS secretary).
House Speaker Paul Ryan's A Better Way plan would replace the ACA with, among other things, tax credits that could be used to buy insurance on the individual market, expansion of health care savings accounts, a cap on the tax exclusion for employer-sponsored insurance, and a change in federal Medicaid funding to a per capita allotment instead of federal-state share. Ryan's plan, which is more developed, might be more palatable. According to the Center for Health and Economy's model, it would lead to a million more insured individuals by 2018 but 4 million fewer in 2026 than there would be under the ACA because of changes to Medicaid coverage.
High drug prices have also been fodder this political season. Yesterday's stunning results probably dimmed chances of a big government push to curb them while improving the outlook for passage of the 21st Century Cures Act.
Way back in January, before his campaign got rolling with his New Hampshire primary victory, Trump strayed from Republican orthodoxy by coming out in favor of Medicare negotiating drug prices with pharmaceutical companies. As the campaign wore on, Trump stopped talking about Medicare negotiation, and, tellingly, it was left off the health care plan he put out in June.
So now, as Adam Feuerstein reported this morning, biotech and drug company investors are "partying like a giant drug-pricing cloud has been lifted off their shoulders."
The main reason the corks are popping is the resounding defeat of California's Proposition 61, which would tied the price that California state agencies pay for drugs to the prices paid by the federal Department of Veteran Affairs. A prototype for state-level price negotiation is not something that pharmaceutical companies wanted, and they fought against the proposition. A Clinton presidency and Democratic majorities in Congress were also a dread prospect, wrote Feuerstein, because Clinton and the Democrats talked about high drug prices and ways to rein them in. In contrast, in Feuerstein's view, early bet today is that Trump, notwithstanding some of his crowd pleasing rhetoric, will not make drug pricing a priority during the early going of his presidency.
One beneficiary of yesterday's vote may be the 21st Century Cures Act, which has passed the House but not the Senate. The law would increase funding for NIH, which is not controversial, and change federal regulatory standards and encourages the use of surrogate markers in clinical trials, which are. Republican Congressional leaders, freshly empowered, are now talking optimistically about getting the Cures Act legislation passed in the next few weeks during the lame duck session of Congress.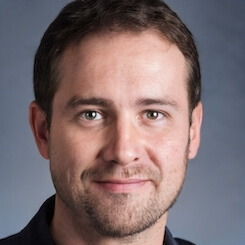 Paul Lendner ist ein praktizierender Experte im Bereich Gesundheit, Medizin und Fitness. Er schreibt bereits seit über 5 Jahren für das Managed Care Mag. Mit seinen Artikeln, die einen einzigartigen Expertenstatus nachweisen, liefert er unseren Lesern nicht nur Mehrwert, sondern auch Hilfestellung bei ihren Problemen.