There is no one-size-fits-all contract, says a senior executive at Prescription Solutions. A PBM can perform many functions.
Over the past decade, a growing number of managed care organizations have come to view pharmacy benefit management companies as more than just vendors or sources for purchasing discounted drugs and administering claims. As health care continues to become more complex and costly, these MCOs recognize that to provide optimal value, PBMs must become an engaged partner in the effort to manage critical cost drivers.
However, the PBM industry can be complex. PBM strategies and techniques may not be fully understood. To negotiate the best value, an MCO should seek a collaborative partnership with an organization committed to working with its clients to provide education on standard industry practices, improve quality of care and safety, and secure the lowest net cost for prescription drugs.
To reach these goals and develop optimal relationships with PBMs, look for these attributes:
Strong clinical and utilization management expertise
Alignment of incentives for a collaborative working relationship
Wide array of choices and options for structuring the relationship
Transparency in pricing and business practices
History and reputation for integrity
PBMs have a proven record of accomplishment in helping MCOs contain both medical and pharmacy costs. The pharmacy trend (rate of increase in pharmacy costs) fell for the second consecutive year in 2007, and there are still opportunities for greater savings and value. It begins with an understanding of the key factors that drive costs. Real cost savings will not come from lowering administrative fees or eliminating PBM rebates. The most significant cost savings will come from improved utilization of prescriptions for better health and from the avoidance of unnecessary medical services that result from inappropriate drug use, noncompliance with drug therapy, or adverse drug reactions.
For example, the average senior beneficiary fills 6 to 8 prescriptions per year. Reducing the number of inappropriately filled prescriptions by one per member per year could save the average MCO hundreds of thousands of dollars each year, according to our data.
Utilization management of prescription drugs does not mean restricting access to needed therapies, nor should it create a process that is cumbersome and frustrating for physicians and members. The best utilization management programs incorporate strong clinical management designed to decrease the incidence or severity of high-cost, high-impact diseases such as cancer, diabetes, and heart disease.
One MCO's experience
To provide even greater value, these programs should also help MCOs use appropriate drug therapies to control medical expenses, including hospitalizations and ER visits. Most importantly, utilization management programs should be focused on benefiting the plan members, providing them with real value from the pharmacy benefit by ensuring that they have full access to the drugs that they need to remain at optimum health.
Recognizing these facts, one West Coast MCO charged its PBM with finding ways to improve the safety of its elderly patients. Studies indicate that up to 30 percent of hospital admissions in the elderly are linked to medication toxicity and other drug-related problems, resulting in profound health, safety, and economic consequences for them and their families. This costs the average MCO millions. In recent years, guidelines that are based on expert consensus panels (e.g., Beers Criteria) have been developed to improve prescribing in elderly patients, which may lead to reduced risk of adverse drug events and to a decrease in their associated health care costs.
Under the program developed by the PBM, a mailing to providers included an explanation of the program and reports about patients who were taking drugs that might be inappropriate for the elderly.
More than 1.3 million seniors were screened for the Geriatric RxMonitor Program. Within this group, more than 1 in 10 (12.7 percent) were found to have at least one prescription claim for drugs to be avoided in the elderly (DAE). The program was successful in resolving the DAE situations for 65.7 percent of the approximately 70,000 members in the program who were taking these drugs. Among members targeted for the intervention, the number of DAE prescriptions dropped by 57 percent post-intervention — from 126,227 to 53,772. In addition, DAE prescription costs fell 50 percent as a result of fills avoided (from $11.15 to $5.60 per targeted member per month).
The PBM and MCO noted that two factors may have contributed to the high resolution rates besides the intervention itself: identifying drugs that may have been appropriately prescribed for a short duration, which may have resolved itself without the intervention, and using the provider feedback as an indication of resolution. To minimize the potential for overestimating the resolution rates and to reduce potential bias introduced by interpretation of provider feedback in future studies, a minimum prescription supply of 45 days will be added to the identification criteria for inappropriate drugs and pharmacy claims analysis will be used as the sole measure of any changes in prescribing patterns.
This same MCO also wanted to create programs to address the misuse of narcotics. Its narcotic drug utilization review program attempts to minimize the occurrence of drug abuse and misuse that may result in serious adverse drug events.
Recognizing that patients who have been prescribed a painkiller in this class of drugs need monitoring and treatment, the MCO worked with its PBM to design a program that keeps the doctor at the center of patient care. The PBM gave physicians patient-specific reports of recent prescription claims information for opioid analgesics and gave them current clinical guidelines and policies for the use of these drugs. Armed with this information, the doctor had a more complete picture of potential risk and could act to prevent duplicate therapy to reduce the potential for drug abuse, diversion, and/or misuse and to optimize pain management therapy to help patients improve their quality of life.
The most frequent reason for patient inclusion in the program was the use of multiple pharmacies to obtain the same opioid analgesics. Through the Narcotic Drug Utilization Review program, at least one problem was resolved for 80 percent or more of the identified patients. Most of these resolutions did address the use of multiple prescribers or multiple pharmacies.
Prescriber responses indicated that the intervention offered value, prompting actions that may have averted adverse drug events. The favorable outcomes encourage the PBM and MCO to continue the program as an ongoing prescriber intervention, conducted in the interest of patient safety.
Today, there are many options to choose from that will help MCOs control the cost of pharmacy benefit programs. All these options should be on the table during contract negotiations. Each strategy offers its own pros and cons for a specific MCO.
For example, a per-employee per-month (PEPM) pricing arrangement might work for some MCOs, but small to mid-size MCOs might not have the cash flow to pay PEPM as an administrative cost. They may view that approach as a negative in terms of their cash flow and seek to defer payment through sharing of rebates paid well after the services are rendered.
Yet other MCOs may be focused on retaining membership in a tight labor market. These organizations want the ability to create a cost-effective plan that offers a range of attractive options (e.g., ease of access, broad formulary, low cost share) to plan members.
Ultimately, what MCOs want are PBM programs that offer customized approaches, are highly flexible, and give them the choices they believe will produce the best results for their organization and members.
For example, one large Medicaid MCO in the Northeast wanted to add a number of over-the-counter (OTC) drugs to its list of drugs offered at maximum allowable cost (MAC). Medicaid covered those drugs, and the plan believed such an approach was ultimately best for its members and the organization. The PBM worked closely with the plan to develop a much broader MAC list, including the desired OTCs. To provide additional incentives for the PBM to lower costs and reach pre-set goals, the pharmacy director for the MCO put in place structured guarantees that gave the PBM incentives for reaching certain goals.
The program was highly successful for the MCO, as it created a benefit that complied with regulatory requirements, pleased members, and saved the MCO money.
Mutual trust
This program worked because the MCO and the PBM had a relationship built on mutual trust and respect. The program was also successful because the MCO had an engaged director of pharmacy who knew what he wanted for his membership and relied on the PBM to supply the needed counsel and services.
It is in pricing and business practices that transparency becomes critical. There are many definitions of the term today, to the extent that many within the industry are not sure of an exact explanation. However, at its heart, transparency is an arrangement in which the PBM provides the MCO with requested information on revenue streams, pricing strategies, and other programs affecting the cost, quality, and use of the prescription drug benefit that are of interest to the MCO at the time of contracting.
For example, acquisition costs, pass-through pricing, guaranteed low-cost administrative fees, greater percentage of rebates, or even no rebates should all be points a PBM is willing to discuss and to disclose in a contract if the MCO so desires.
Look for Integrity
Over the past few years, there have been several high-profile cases of PBMs engaging in tactics that some find questionable. Therefore, integrity is quickly emerging as one of the factors MCOs demand when selecting a PBM. Potential customers should consult with the PBM's current and past customers, as well as with consultants, to determine the PBM's reputation for fairness and ?integrity.
The American Accreditation HealthCare Commission/URAC has developed a number of standards that can help MCOs identify PBMs that meet stringent guidelines for both services and business practices. URAC evaluates PBMs for organizational quality, customer service, communications, disclosure of pricing policies, pharmaceutical distribution, drug utilization management, and formulary/pharmacy and therapeutics committee.
Accreditation by URAC gives MCOs an added level of assurance that their PBM is committed to quality and fair disclosure of information.
In the effort to manage pharmacy costs, MCOs should explore all available options. However, they must also remember to emphasize the critical factors that drive cost and outcomes. Ensuring transparency and the fair disbursement of rebates is an important step; it is not, however, the only step toward managing prescription drug expenses and their impact on overall medical costs.
When the MCO focuses on improving quality and outcomes and on meeting the needs of plan members, ultimately a better and more cost-?effective pharmacy benefit is created for members and the organization. MCOs and PBMs can then work together to develop fair and appropriate pricing strategies that offer transparency to the MCO and encourage a high level of performance by the PBM. The MCO will provide a more valuable benefit while ensuring the lowest net cost to the plan.
John D. Jones, RPh, JD, is senior vice president for professional practice and pharmacy policy at Prescription Solutions, which manages prescription drug benefits for commercial, Medicare, and governmental health plans, as well as for employers, union trusts, and third-party administrators. Prescription Solutions can be contacted at 888-398-5189 or information@rxsolutions.com. The web site is www.prescriptionsolutions.com.
Meetings
| | | |
| --- | --- | --- |
| Medical Devices Summit | Boston, MA | February 19–20, 2015 |
| 3rd Annual Summit to Improve Adherence and Enhance Patient Engagement | Philadelphia, PA | March 9–10, 2015 |
| Value-Added Solutions for Enhanced Customer Experience | Philadelphia, PA | March 9, 2015 |
---
Our most popular topics on Managedcaremag.com
---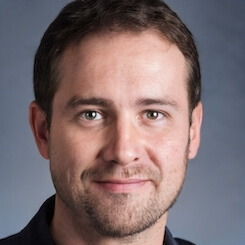 Paul Lendner ist ein praktizierender Experte im Bereich Gesundheit, Medizin und Fitness. Er schreibt bereits seit über 5 Jahren für das Managed Care Mag. Mit seinen Artikeln, die einen einzigartigen Expertenstatus nachweisen, liefert er unseren Lesern nicht nur Mehrwert, sondern auch Hilfestellung bei ihren Problemen.