Peer pressure doesn't end in high school, or even med school, for that matter. Researchers at the University of Southern California found that the natural inclination of doctors (and other clinicians who work in primary care practices) to be the best can be channeled to attack one of medicine's more intransigent problems: inappropriate prescribing of antibiotics.
Researchers tried a number of approaches to limit inappropriate antibiotic prescribing for 248 clinicians from 47 primary care practices. The behavioral interventions included suggesting alternatives to antibiotics; giving physicians the opportunity to justify their prescribing decisions (accountable justification); and sending emails comparing the physicians' prescribing patterns with top-performing doctors in their region who do not prescribe inappropriately (peer comparison). In other words, they wanted to see how socially motivated interventions worked.
The study, published Feb. 9 in JAMA, concluded that "the use of accountable justification and peer comparison as behavioral interventions resulted in lower rates of inappropriate antibiotic prescribing for acute respiratory tract infections."
The study compared antibiotic prescribing rates for respiratory tract infections 18 months preintervention (14,753 visits) and 18 months post­intervention (16,959 visits). Interventions occurred between Nov. 1, 2011, and Oct. 1, 2012. Average antibiotic prescribing rates went from 23.2% to 5.2% for accountable justification and from 19.9% to 3.7% for peer comparison—or "statistically significant reductions in inappropriate antibiotic prescribing while suggested alternatives, which lacked a social component, had no statistically significant effect."
Mean antibiotic prescribing rates decreased from 22.1% to 6.1% for suggested alternatives. (The figures for suggested alternatives were not statistically significant because there was too much variation, the study's corresponding author, Jason N. Doctor told Managed Care. "Some prescribers were affected by it and others were not. The average did go down a lot, but not all responded.")
The study included three health systems in two geographic locations: Massachusetts, where the patients were predominately white and had a wide range of incomes; and California, where the patients were predominately Hispanic and many of them poor.
Behavioral modification seemed ripe for study. "Changing clinician decision making has been challenging in acute respiratory visits and other care domains," the study states. "For example, pay-for-performance has yielded mixed results, and traditional alerts and reminders, which can contribute to information overload, are often disruptive and ignored."
Clinicians who did not overprescribe were told in emails that they were the top performers. Those who did overprescribe were told via email that they were not top performers.
The peer-comparison intervention, depending on electronic health records and an email "nudge," as the researchers called it, reflects a certain simple beauty. However, the study authors noted that such comparisons depend on valid performance measures.
Health plans have been providing audits and feedback to doctors for years, Doctor commented, but not much of it has tapped into social motivations. To improve the performance of physicians, health plans can provide socially motivated feedback, he said.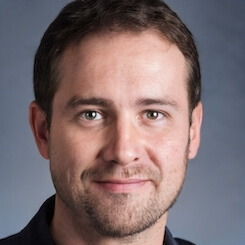 Paul Lendner ist ein praktizierender Experte im Bereich Gesundheit, Medizin und Fitness. Er schreibt bereits seit über 5 Jahren für das Managed Care Mag. Mit seinen Artikeln, die einen einzigartigen Expertenstatus nachweisen, liefert er unseren Lesern nicht nur Mehrwert, sondern auch Hilfestellung bei ihren Problemen.