A fatal disease with many victims, IPF has been shown to progress more slowly when treated by pirfenidone. The FDA itself has not yet ruled on it.
A fatal disease with many victims, IPF has been shown to progress more slowly when treated by pirfenidone. The FDA itself has not yet ruled on it.
Idiopathic pulmonary fibrosis (IPF), the most common form of interstitial lung disease, is a crippling and ultimately fatal disease diagnosed in about 30,000 Americans each year — making it more common than lung cancer and nearly as common as pulmonary arterial hypertension (PAH). This disease, previously known as cryptogenic fibrosing aveolitis, leads to diffuse inflammation, honeycomb cysts, interstitial scarring, and fibroblastic foci. Average survival is two to five years. It does not strike the lung in a homogeneous fashion; some parts of the lung are normal in appearance.
As the name indicates, the cause of this disease is unknown, although environmental factors such as smoking and exposure to silica and livestock are associated with IPF. The speculated pathophysiology involves injury to the alveolar epithelium with induction of pro-inflammatory and fibroproliferative cytokines. Interleukin-1 (IL-1), tumor necrosis factor (TNF), transforming growth factor (TGF)-beta, and IL-8 have been implicated in the inflammatory cascade. Ultimately this normal tissue repair process gets stuck in "drive" and results in progressive fibrosis causing a chronic non-productive cough and breathlessness.
The mean age of presentation is 66 years of age. There are no FDA approved treatments for IPF, which has a variable course. The typical workup consists of lung function tests, lung scans, lung biopsy, and exercise testing. There are no experimental models of this disease. Off-label use of a variety of medications including prednisolone, azathiopine and N-acetylcysteine has met with limited success. In select candidates, a lung transplant may be an option.
Recently, InterMune Inc. was given the thumbs up by an FDA panel for a first-in-class antifibrotic small molecule — pirfenidone (to be marketed under the brand name Esbriet) — that demonstrated effectiveness in delaying the progression of IPF.
There have been a total of 14 controlled and uncontrolled clinical studies of pirfenidone. These studies, conducted in the United States and internationally, included both healthy subjects and patients with IPF. They were sponsored by three separate companies: InterMune, Marnac, and Shionogi.
The InterMune clinical development program consisted of two phase 3 studies: PIPF-004 and PIPF-006. These studies were designed to establish the safety and efficacy of pirfenidone in the treatment of IPF at the proposed marketing dose of 2,403 mg per day, administered orally as three 267-mg immediate-release hard gelatin capsules three times per day.
Clinical trial details
The pivotal clinical trials shared a primary efficacy outcome of change from baseline in percent forced vital capacity (FVC) at week 72. FVC was selected because loss of lung function is widely used in clinical practice to monitor IPF, it is clinically meaningful to patients, and it strongly predicts mortality outcomes. In addition, a spectrum of secondary endpoints, including but not limited to a six-minute walk test and progression-free survival, were selected to augment the primary endpoint, as there are few IPF clinical trials, a lack of endpoint validation research, and an absence of regulatory precedent for IPF.
PIPF-004 enrolled 435 patients at 35 sites; PIPF-006 enrolled 344 at 46 sites. The pooled mean age of the subjects was 67 years.
Significantly reduced
In PIPF-004 the mean decline in percent predicted FVC was significantly reduced in patients receiving 2,403 mg per day of pirfenidone compared to placebo (-8.05% versus -2.4%, a 35% relative difference, p=0.001). Study PIPF-006 showed no difference in the mean decline from baseline in percent predicted FVC at week 72 in patients receiving pirfenidone versus placebo. There was evidence of treatment effect (30% favoring the pirfenidone group) in a large subgroup (91% of total) that had treatment-adherent measures attached to their analysis. This suggests that the discrepant results of the PIPF-006 trial were caused by a small subgroup of nonadherent patients. InterMune postulated two other reasons for the discrepancy:
A lower proportion of patients on active drug were using albuterol for symptom relief, compared to those on placebo (28% versus 41%).
More patients in the PIPF-006 trial were diagnosed within one year of their study entry (60%), compared to those in trial PIPF-004 (48%).
InterMune also submitted data from another phase 3 clinical trial conducted by Shionogi. This trial enrolled 275 patients from 73 sites in Japan. Although the dose was lower (1,800 mg per day) the relative difference in outcome in the active group mirrored the PIPF-004 study with an outcome improvement in lung function of 44%, bolstering the evidence of significant clinical effect for pirfenidone.
InterMune also submitted an analysis that combined data from all three phase 3 studies. All three studies had similarities including the use of lung function as a primary endpoint, methods of analysis, handling of missing data, and duration of treatment. As expected, the analysis showed a positive treatment effect. Although not powered to test differences in survival rates, the incidence of all-cause mortality was 35% lower (19 versus 29 deaths) in the pirfenidone group than the placebo group. IPF related deaths were 52% lower (12 versus 25 deaths) in the pirfenidone group.
The most frequently observed common (≥5% incidence) adverse events were gastrointestinal events (nausea, dyspepsia, vomiting, and anorexia), skin disorders (rash and photosensitivity), and dizziness. Few of the adverse events led to treatment discontinuation. Hepatic events (elevated enzyme levels) occurred in 4% versus 0.6% but none led to death.
Pirfenidone should be administered with food because of reduction in gastrointestinal adverse events despite a small decrease in absorption compared to the fasting state. The CYP1A2 enzyme also influences clearance and preclinical studies suggest that strong CYP1A2 inhibitors should be used concomitantly with caution. Conversely, smoking induces the CYP1A2 enzyme, resulting in a significantly higher clearance in smokers than non-smokers.
Managed care implications
InterMune has not announced the proposed price. Those in managed care plans looking for guidance to predict the potential financial impact may wish to look at PAH as a cost model. PAH has a similar clinical course, similar incidence, and is also treated with small molecule drugs. Most of the cost will be borne by Medicare Part D and Medicare Advantage plans because of the age of the member at diagnosis.
Idiopathic pulmonary fibrosis is a devastating disease that until now had no proven therapies and mortality similar to an aggressive form of cancer. Once again, those involved in basic research and drug development have come up with a potential therapy. Although not a cure, pirfenidone, if cleared by the FDA, will offer a proven option for this suffocating disorder, again indicating that Tomorrow's Medicine will continue to highlight innovative approaches to man's ills!
The author is a director in the value-based health department at Genentech Inc. He has had no other industry affiliations in the past three years. The views expressed in Tomorrow's Medicine are the author's alone.
---
Our most popular topics on Managedcaremag.com
---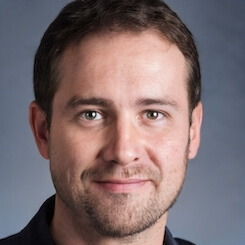 Paul Lendner ist ein praktizierender Experte im Bereich Gesundheit, Medizin und Fitness. Er schreibt bereits seit über 5 Jahren für das Managed Care Mag. Mit seinen Artikeln, die einen einzigartigen Expertenstatus nachweisen, liefert er unseren Lesern nicht nur Mehrwert, sondern auch Hilfestellung bei ihren Problemen.