Health care has taken a back seat in this year's presidential campaign, but one issue is making news: the rising cost of prescription drugs, according to a report from Kaiser Health News (KHN). Blockbuster drugs to treat hepatitis C as well as hefty price increases on older drugs, most recently Mylan's epinephrine autoinjector (EpiPen), have combined to put the issue back on the front burner.
But, according to the KHN article, there are four reasons why the issue is so difficult to solve.
Drug prices rise because of multiple, often unrelated reasons.
One is the introduction of brand-name blockbuster drugs, such as Sovaldi and Harvoni, which effectively cure hepatitis C—but at a total cost of more than $80,000. Federal statisticians have pointed to expensive hepatitis C treatments as a key reason prescription drug spending increased by 12.2% in 2014––up from 2.4% the year before.
That's separate from the price hikes imposed by companies set up specifically to buy older, generic drugs and to reap as much profit as they can. Turing Pharmaceuticals, for example, purchased Daraprim, a drug used to treat toxoplasmosis, and hiked the price from $13.50 to $750 per pill. In the case of the EpiPen, the drug itself (epinephrine) is inexpensive and long off-patent, but Mylan has created a monopoly by patenting the easy-to-use delivery mechanism.
The drug price debate is not new.
Congress first addressed the issue of rising drug prices in 1984, when it passed a bill that made it easier for generic copies of brand-name medications to be approved. But lawmakers also gave brand-name drug makers more time without generic competition by allowing them to keep their products on patent longer to make up for the often years-long approval process at the FDA.
In 1990, concern about rising drug costs for the Medicaid program led to a law requiring drug makers to provide significant discounts.
During the late 1990s and early 2000s, Congress repeatedly debated the idea of lowering drug prices by allowing consumers to purchase drugs that were brought in from other industrialized countries that impose price controls.
Now, not only are prices rising again, but many people have insurance that requires them to pay more out-of-pocket costs for drugs.
It's pretty clear what will not fix drug-pricing problems.
Both Hilary Clinton and Donald Trump have endorsed a change in the law to allow Medicare to negotiate drug prices, a practice that is currently banned. But analysts agree that negotiations alone could not reduce overall costs by very much, unless Medicare was also allowed to grant preference to some drugs that offer good discounts, which is what most insurance plans do. In Medicare, however, that would be extremely controversial.
Another popular proposal seeks to cap the amount individual consumers have to spend out-of-pocket on prescription medications. While that would clearly help protect the individuals affected, it would do nothing to lower drug costs. In fact, by passing most of the cost back to insurers, the proposal would likely increase insurance premiums for everyone.
Politics are impeding progress in addressing drug prices.
The pharmaceutical industry remains one of the most powerful forces in Washington, D.C., not to mention many state capitals. Drug-industry lobbying blocked efforts to allow people to buy cheaper drugs from overseas; ensured that the Medicare prescription drug benefit did not allow the federal government to set or negotiate prices; and kept efforts to rein in drug prices out of the Patient Protection and Affordable Care Act.
As a result, wrote three Harvard Medical School researchers in the Journal of the American Medical Association, "prescription drugs are priced in the United State primarily on the basis of what the market will bear." Attempting to set prices or otherwise constrain industry profits, they added, "would have major marketplace ramifications and is not at present politically feasible, in part because of the power of the pharmaceutical lobby in Washington, D.C."
Source: Kaiser Health News; September 16, 2016.
More Headlines
Simple Compound Could Provide First New Therapy for Myeloid Leukemia in 40 Years
Harvard team makes potential breakthrough
Respiratory Virus Vaccine Flunks Phase 3 Study
Erenumab Shows Promise for Treatment of Chronic Migraine
Monthly migraine days significantly reduced
World Should Prepare for Global Microcephaly 'Epidemic,' Authors Warn
More than 1.5 million people have Zika infection
31 Million Americans Don't Engage in Physical Activity
Insurance Coverage Means Earlier Diagnosis And Longer Survival Times for Two Types of Cancer
Not as Many Children Dying From Pediatric Cancer, Leukemia
Study: Shingles Vaccine Remains Effective After Four Years
GSK on track to file regulatory application
Sublingual Sufentanil Found Safe in Late-Stage Trial
Tablets administered via single-dose applicator
---
Our most popular topics on Managedcaremag.com
---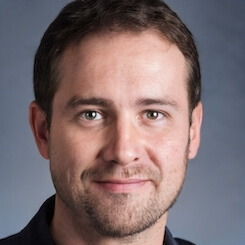 Paul Lendner ist ein praktizierender Experte im Bereich Gesundheit, Medizin und Fitness. Er schreibt bereits seit über 5 Jahren für das Managed Care Mag. Mit seinen Artikeln, die einen einzigartigen Expertenstatus nachweisen, liefert er unseren Lesern nicht nur Mehrwert, sondern auch Hilfestellung bei ihren Problemen.