Devices that selectively destroy the renal nerves that affect hypertension have gained international approval, and availability in the United States is not far off
For more than three decades the National Heart, Lung, and Blood Institute has guided medical care for high blood pressure and raised awareness of the need for proper control. We know that the higher the blood pressure, the higher the risk of heart attack, heart failure, stroke, and kidney disease. Without other compelling comorbidities (such as smoking, elevated cholesterol, low HDL, diabetes, and left ventricular hypertrophy), the Joint National Commission 7 (JNC7) sets the goal of treating blood pressure to <140/90. For those with one or more risk factors, tighter control is advocated. Obviously, improvements of all risk factors of heart disease have contributed to the more than 50 percent reduction in the mortality rates from coronary heart disease, adjusted for age, but the disproportionate contributor to this gain is better recognition and treatment of hypertension.
Treatment, of course, starts with lifestyle changes that include increased exercise, weight loss, moderate alcohol intake, dietary sodium reduction, and adopting a "DASH" type diet. If this fails, clinicians can choose, via a complex algorithm, from the 20 classes of drugs and drug combinations listed by JNC7.
But despite some impressive gains and an explosion in the types and number of hypertension medications, it is estimated that only 34 percent of the more than 50 million Americans with hypertension are controlled to their specific goal. The World Health Organization reports that uncontrolled hypertension is responsible for over 60 percent of strokes and nearly half of all ischemic heart disease in the world.
Physicians have long recognized that more than 2 out of 3 patients with hypertension will not be controlled with one medication. In fact, those with severe hypertension and those with lower goals for control because of the comorbidities mentioned will require three or more medications. Use of multiple medications leads to a decreased quality of life and significant adherence problems because of adverse events and drug interactions — and remember that many are also taking medications for other chronic conditions.
The end of the JNC7 algorithm states that if the patient is uncontrolled after several steps of care, which include adding and adjusting medication, the primary care physician should consider consultation with a hypertension specialist. At this point, it is up to the consultant to adjust the recipe, but in truth he is limited to the same ingredients. Unfortunately, even with the best physician, hypertension will not be controlled with current medications.
Dash of ultrasound
But by adding a dash of ultrasound or radiofrequency therapy, we may finally be capable of treating this difficult condition and increasing the quality and quantity of the patients' lives.
The kidneys and their associated sympathetic nervous system have long been implicated in the development of hypertension. An activated sympathetic nervous system increases renin secretion, which in turn results in increased sodium and water retention, leading to elevation of blood pressure.
This appears to be the mechanism of action for a large percentage of patients with the most resistant form of hypertension. It was recognized decades ago that cutting the renal nerves resulted in a durable reduction in blood pressure. But isolating just the renal sympathetic nerves, as opposed to the general nerve branches to the kidneys, is a very difficult and invasive surgical procedure that can result in significant morbidity. Therefore, renal denervation never became an accepted method of treating hypertension.
Four devices
But with the invention of catheter-based radiofrequency and ultrasound delivery technology, the possibility of selectively destroying just the renal nerves during a rather quick (40 minutes) and relatively noninvasive procedure became a reality for at least some areas of the planet.
There are already four radiofrequency devices that have received a CE mark for catheter-delivered renal denervation in Europe: St. Jude Medical's EnligHTN, Medtronic's Symplicity, Covidien's OneShot and Vessix Vascular's Vessix 2. There is also an ultrasound device, Recor Medical's Paradise, that has received the CE mark. (Note that there are no approved devices in the United States for this procedure.) The CE mark is the manufacturer's declaration that the product complies with the essential requirements of the relevant European health, safety and environmental protection legislation.
All of these devices are indicated for drug-resistant hypertension and all were studied in patients with blood pressure readings in the range of 160–180 systolic and 90–100 diastolic. Basically, a catheter is passed from the groin into the femoral artery and finally to the renal artery. The nerves that run along the vessels are "burned" by the energy released, either radiofrequency or ultrasound.
Although the therapies may seem similar in many ways, there are several differences. Each has its own set of potentially differentiating attributes such as "faster," "less arterial wall marring," "most studied," "longest studied outcome," "multiple leads in the same catheter," "cooling balloon to prevent overheating," and so forth. All products have completed studies that resulted in roughly 30 mm or more of systolic blood pressure reduction and 12–19 mm reduction in diastolic BP.
The BP reductions appear to be quite durable; some studies have accumulated three years of results. The procedure also appears not to be associated with the severe adverse events associated with a more nonspecific surgical denervation procedure.
This technology will not remain in Europe. On www.ClinicalTrials.gov [1], there are 52 trials registered in the United States. Most are still in the recruiting stage, some have not started recruiting, and a few are completed. They are studying a wide range of conditions, among them heart failure, metabolic syndrome, chronic kidney disease, refractory hypertension, atrial fibrillation, chronic renal failure, sleep apnea, and diabetic nephropathy.
Endpoints vary widely from blood pressure levels to left ventricular mass to effects on renal function. Several are looking at the effect of decreasing overall sympathetic stimulation on insulin resistance, further hoping that this procedure might stem some of the rise in diabetes across the globe. Most are looking at relatively long-term outcomes — three years.
Hypertension is a condition that has grave consequences if it remains uncontrolled. Control even in the best hands results in significant adverse events, and in a majority of patients control remains elusive. This procedure gives millions of people around the world hope for a longer and healthier life.
Possibilities
Several of the trials are looking at expanding this procedure to people with more modest levels of hypertension, possibly in the hope of effecting a surgical "cure."
Just think of the possibilities if we can take people in their third and fourth decades of life, and even younger, and produce normal blood pressure without the need for decades of drug therapy.
Although some of these hopes may not be made real, the level of interest in renal denervation and the number of studies planned both here and abroad ensure continued hope in Tomorrow's Medicine.
---
Our most popular topics on Managedcaremag.com
---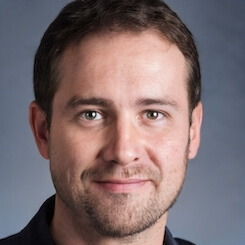 Paul Lendner ist ein praktizierender Experte im Bereich Gesundheit, Medizin und Fitness. Er schreibt bereits seit über 5 Jahren für das Managed Care Mag. Mit seinen Artikeln, die einen einzigartigen Expertenstatus nachweisen, liefert er unseren Lesern nicht nur Mehrwert, sondern auch Hilfestellung bei ihren Problemen.