Parents learn early that it's sometimes best to downplay things. Children facing surgery whose parents worried excessively about the procedures were more likely to feel greater postoperative pain, than other pediatric surgery patients. Children who didn't sleep well in the days leading up to surgery also had a harder time with pain.
Pain Specialists Feeling Stressed
About 60% of pain specialists say that they feel emotionally exhausted, according to a survey of the American Society of Interventional Pain Physicians. Such burnout leaves physicians at risk for substance abuse, and increases the chances of making medical mistakes.
Safer Epidural Steroid Shots Sought
The FDA is considering modifying labels of certain formulations of corticosteroids. There have been many instances of adverse events after corticosteroid injections for back or neck pain.
Post-Operative Pain Decreases
Post-operative pain seems to have been significantly reduced, according to a recent survey. In 2003, 63% of respondents said they struggled with notable pain two weeks after surgery. That's at 39% now, according to a report unveiled at the annual meeting of the American Society of Anesthesiologists.
Restrictions Placed on Cancer Pain Medications
Tighter controls have been placed on medications that contain hyudrocodone, which are often used to control pain for cancer sufferers. The FDA has fitted such products into the Schedule II category. They were in Schedule III.
Pain Relievers' Efficacy Varies
Morphine, fentanyl, oxycodone, methadone, and buprenorphine are five of the most commonly used opioids to treat pain are. Their efficacy varies when it comes to blocking to detection of painful stimulus by sensory neurons.
No Definitive Cure Yet Seen For Repetitive Strain Injuries
Repetitive strain injuries, such as carpel tunnel syndrome, can be treated by steroids, surgery, or painkillers, but such injuries often recur. This New York Times article argues that prevention might be the best approach for such problems. David Rempel, MD, MPH, an ergonomics researcher at the University of California, Berkeley, tells the Times that the studies that have shown ergonomics to help, those studies have not been the kind of randomized controlled trials that can hold sway.
Movement Helps in Treating Complex Regional Pain Syndrome
Moving an injured limb as soon as possible helps prevent complex regional pain syndrome (CRPS), a problem that causes pain with movement, allodynia, and edema in the injured extremity, according to a study in the Journal of Pain.
Tailor Cancer Pain Management to Individual
Cancer pain treatment should be tailored to individual patients, according to a presentation at the 7th World Congress of the World Institute of Pain. A holistic view of pain under such circumstances would take into account variations in intensity, and help create coping mechanisms, presenters argued.
Colon Surgery Study Sees Decrease in Pain Medication Use
A program relying in part on patient education, fluid management, and decreasing the length of incisions, not only helped patients recover faster from elective colon and rectal resection, but also drastically cut down on their use of patient-controlled opioid analgesia. That decreased from 63.2% to 15% of patients, according to researchers as Oregon Health and Science University.
Pain Management News (registration required)
Pain Management Often Hinges On Public Policy for Access to Drugs
Policies states adopt can do a lot to address pain management, according to researchers at the University of Wisconsin. They examined laws to determined what sort of language best supports pain management as a part of public policy.  "Patients with pain may receive pharmaceutical and non-pharmaceutical treatments, depending on the diagnosis, but opioid analgesics are not always needed. However, opioid analgesics remain a very important treatment option, yet are sometimes difficult to obtain when clinically warranted."
Injections, Therapy Both Effective for Shoulder Pain
Corticosteroid injections and physical therapy work about equally well on shoulder impingement syndrome, a persistent pain from a variety of causes of shoulder inflammation, such as tendonitis, bursitis, according to a study in the Annals of Internal Medicine. Injections are usually less costly than therapy, if they don't necessitate further care down the road.
Annals of Internal Medicine
Adolescent Pain Costs Us Nearly $20 Billion a Year
More should be invested in the diagnosis and treatment of pediatric chronic pain, according to a study in the Journal of Pain. "Total costs to society for adolescents with moderate to severe chronic pain were extrapolated to $19.5 billion annually in the United States," the study states.
Just How Does Self-Efficiency Affect Pain?
Just how self-efficient a person is will affect the level of pain he feels, according to a study in the Journal of Pain. Researchers found "significant overall associations with impairment, affective distress, and pain severity…."
Blacks More Likely to Get Morphine for Cancer Pain
There's nothing fundamentally wrong with morphine but, according Salimah H. Meghani, MD, one of the authors of a study tracking the drug's use, morphine "has clinically relevant metabolites that may accumulate in the body in the presence of renal disease and cause patients to experience more side effects."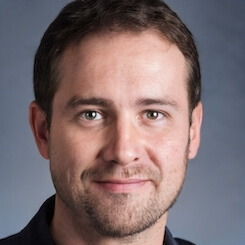 Paul Lendner ist ein praktizierender Experte im Bereich Gesundheit, Medizin und Fitness. Er schreibt bereits seit über 5 Jahren für das Managed Care Mag. Mit seinen Artikeln, die einen einzigartigen Expertenstatus nachweisen, liefert er unseren Lesern nicht nur Mehrwert, sondern auch Hilfestellung bei ihren Problemen.