Seven Terabytes And A Dozen Roses
UnitedHealth wants to deliver a dose of database technology to help doctors improve health care. The docs are skeptical.
[Forbes 2000-10-16]
HMO will cover more cancer patients in clinical trials
PHS Health Plans announced Thursday that it would begin covering the routine cost of cancer patients enrolled in federally approved clinical trials at network healthcare facilities and physicians offices. PHS said the decision affects commercial members in New York and Connecticut.
[Reuters 2000-09-28]
More drug giants divert shipments out of Maine
In the wake of a new drug-pricing law in the state of Maine, at least two more pharmaceutical manufacturers have diverted drug shipments out of state.
[Reuters Health 2000-09-28]
Plans Double Premiums, Cut Rx Coverage In Order to Survive Under Federal 2% Hike
Medicare HMOs staying in the market next year will more than double their monthly premiums, according to a preliminary HCFA analysis of 2001 M C organizations' expected benefit offerings.
[News and Strategies for Managed Medicare and Medicaid 2000-09-25]
Number of Americans without health insurance drops
Nearly 2 million Americans, half of them children, obtained health-care coverage last year, the first time in 12 years that the number of people without health insurance dropped, the Census Bureau says in a report to be released Friday.
[Cox News via St. Louis Post-Dispatch 2000-09-28]
Independent Health loses $27.8 million in first half of year
Independent Health, hurt by unexpected increases in prescription costs, lost $27.8 million in the first half of the year. The loss by the Buffalo-area's largest HMO is one of the biggest downturns in recent memory by a health plan in the state, The Buffalo News reported.
[AP 2000-09-28]
Doctors group heals itself
Once-ailing physician group Brown & Toland has found the right financial medicine, posting a $4.1 million profit for the year ending June 30, two years after it recorded a $10 million loss.
[San Francisco Business Times 2000-09-25]
PacifiCare canceling pacts with 24 rural North Texas counties
PacifiCare, trying to turn around the former Harris Methodist Health Plan, is canceling its commercial HMO contracts in 24 rural counties in North Texas, forcing about 3,500 people to get health insurance elsewhere.
[Fort Worth Star-Telegram 2000-09-27]
Blue Cross announces changes
Blue Cross of California said Wednesday that most members who pay for their own insurance will pay lower monthly premiums but higher deductibles next year. The giant insurer also said it will reduce the number of preferred provider organization plans (PPOs) it offers to individuals from 41 to just seven.
[Orange County Register 2000-09-28]
HMO-led coalition gives $1 million to fight universal care
An HMO-led coalition has given more than $1 million to block a universal health care ballot question, even as HMOs around the state have raised the premiums that customers have to pay.
[AP/Boston.com 2000-09-27]
Attorneys Offer Prescription for Long-Term Care Dilemma
. . . A group of attorneys who specialize in aging-related issues has proposed a radical solution: making long-term care part of the Medicare system. Instead of merely expanding the government-provided health insurance system to cover prescriptions, as presidential candidate Al Gore has proposed, these advocates want a guaranteed pool of money to pay for home health care, nursing home stays, adult day care services and assisted living, among other costs.
[LA Times 2000-09-29]
TriStar wants out of deal with Aetna
TriStar Health System yesterday fired the first public shot in a contract dispute with managed-care giant Aetna U.S. Healthcare, a spat that could affect about 175,000 Middle Tennessee residents who are members of Aetna or Prudential Healthcare insurance plans.
[Tennessean 2000-09-29]
Blue Cross To Offer Cheap Plan
Saying it wants to offer cheaper health care to the uninsured, Blue Cross of California proposed premium reductions yesterday for most of its individual policyholders while shifting some of the costs to deductibles.
[San Francisco Chronicle 2000-09-28]
Thursday, September 28, 2000
Top 6% of HMOs Widen Gap Between Profitable and Not
It's a whole new ballgame for the HMO industry as the 34 largest HMO s earn millions while the remaining players continue to struggle just to contend
[Medical Industry Today 2000-09-28]
Blues Report Blames Federal Policies for Fueling Drug Costs
Federal regulation of the pharmaceutical industry may itself be an unintended driver of rising prescription drug costs, the Blue Cross and Blue Shield Association suggests in a report released last week.
[Reuters Health via WebMD 2000-09-27]
The AMA, the Joint Commission and NCQA Streamline the Creation of Integrated Performance Measurement Sets
The American Medical Association (AMA), the Joint Commission on Accreditation of Healthcare Organizations (JCAHO), and the National Committee for Quality Assurance (NCQA), today announced plans to streamline the creation of integrated performance measurement sets across health plans, provider organizations and practitioners.
[PR Newswire 2000-09-27]
How drug makers influence Medicare reimbursements
In 1995, Glaxo Inc.'s blockbuster antinausea drug Zofran faced a competitive threat from SmithKline's new drug, Kytril. Glaxo launched an unusual counterstrike: It took steps that raised the price of Zofran.
[Wall Street Journal/MSNBC 2000-09-27]
Third Parties Cover 70 Percent of Retail Prescriptions
. . . Compared with the first half of 1999, the number of U.S. retail prescriptions grew seven percent, to more than 1.4 billion, during the first six months of 2000, according to the Source(TM) Prescription Audit. These prescriptions generated $64 billion in retail sales, a 19 percent increase. Based on the first half of 2000, the market could top over 2.8 billion prescriptions and generate more than $125 billion in sales by the end of the year.
[Business Wire (Source: Scott-Levin) 2000-09-27]
An Ailing Profession
How a family with two generations of doctors is learning to live in a health-care system ruled by the pressure to cut costs.
[Newsweek 2000-09-27]
Health care and the Net
The Internet will transform the industry eventually, but it's a tough one to wring a profit from.
One of 12 articles in special section on health care marketplace
[Red Herring October 2000]
NYC Analyst Meetings Prompt Update On New DoctorGuide Product; Health Plan Participation Taps Over 450,000 Members
. . . Michael D. Hays, president and chief executive officer of National Research Corporation, said, "We are on target with the roll out of our unique DoctorGuide product in Portland and actually ahead of expectations with respect to industry backing of the project. DoctorGuide will empower patients and revolutionize the healthcare delivery system with the nation's first-ever public reporting of service quality ratings for physicians. Consumers will finally have access to the information they need to enable them to take their place at the healthcare table."
[Business Wire 2000-09-26]
Beth Israel to cut back services
Dramatically altering the city's medical landscape, Beth Israel Deaconess Medical Center will close a range of services — including psychiatry, dermatology, and orthopedics — in a tough decision that will affect thousands of patients and medical residents but that executives hope ultimately will rescue the struggling Harvard teaching hospital.
[Boston Globe 2000-09-27]
Does Managed Care Change the Mission of Nonprofit Hospitals? Evidence From the Managerial Labor Market
This paper examines how the managerial labor market in nonprofit hospitals has adjusted to the negative income pressures created by HMO penetration.
Link is to abstract only, full text $5 PDF
[National Bureau of Economic Research September 2000]
Company Targets Medicaid HMO
WellCare Management Group Inc. is seeking to take over the roughly 25,000 Medicaid members of ailing HealthChoice of Connecticut, WellCare's chief executive confirmed Monday.
[Hartford Courant 2000-09-27]
Doctors vote to end contract with PacifiCare
As many as 23,000 patients in Western Washington may have to find new doctors after a group of physicians voted to end a contract with PacifiCare health insurance.
[AP/Oregon Live 2000-09-27]
House Panel Approves Bill Raising Payments for Health-Care Plans
WASHINGTON — Tapping the budget surplus to reverse years of unpopular funding cuts, the House Commerce Committee approved a $21 billion bill to address payment shortfalls in Medicare, Medicaid and the Children's Health Insurance Program.
[Wall Street Journal 2000-09-27 (sub.)]
Blue Cross Has Changed — To Dismay of Some Doctors
Just two years ago, Blue Cross & Blue Shield of Texas, the state's largest insurer, was hurting. Blue Cross was piling up operating losses; its enrollment was sluggish; and the insurer was struggling to compete with aggressive for-profit companies like Aetna Inc. of Hartford, Conn., and Humana Inc. of Louisville, Ky.
[Wall Street Journal (Texas edition) 2000-09-28 (sub.)]
Medigap Rate Increases Sought
Anthem Blue Cross Wednesday proposed more rate increases for thousands of its older customers – some in double digits – complicating an already chaotic insurance scene in Connecticut, where HMOs are dropping more than 50,000 senior citizens.
[Hartford Courant 2000-09-28]
Drug-Cost Bill May Not Dent Industry Profit
If a bill allowing imports of low-priced prescription drugs becomes law, drug companies will be able to use many tactics to protect their profits, Wall Street analysts said yesterday, and keep the amount of reimported drugs to a minimum.
[NY Times 2000-09-28]
Americans opposed to national medical records database
The vast majority of Americans are opposed to the idea of having their medical records stored in a national computerized database, according to a Gallup Poll commissioned by The Institute for Health Freedom, a nonprofit think tank based in Washington, DC.
[Reuters 2000-09-27]
Wednesday, September 27, 2000
Clinton and GOP Agree On Aiding Drug Imports
President Clinton and Republican congressional leaders signaled willingness yesterday to move quickly to pass legislation allowing low-price purchases of U.S.-made drugs from abroad, but they remained at odds over more far-reaching proposals to provide prescription drug benefits for elderly Americans.
[Washington Post 2000-09-25]
Study says Medicare will require new revenues
Without major changes, Medicare will require more than twice as much money to provide today's benefits in the year 2030 than it did in 1998, according to a new study.
[Reuters via Yahoo 2000-09-26]
Most Large Health Care Systems Behind in 'E-Visioning' E-Health Implementation
. . . Recent studies show that health care delivery systems and large integrated systems are making some headway in implementing e-health activities, but they're hardly moving at Internet speed.
[WebMD 2000-09-26]
United Health HMO drops 8,000 in county
United Health Care of Arizona has opted out of the Federal Employees Health Benefits Plan, leaving about 10,000 Arizonans, including 8,000 in Pima County, to look for another health-care plan.
[Tucson Citizen 2000-09-25]
Demands strain ambulance systems: Some patients in managed care not going to nearest hospital
More patients are demanding that ambulances take them to a hospital that their health plan will pay for rather than the nearest one. Those demands are pushing already struggling ambulance systems closer to their breaking points, industry and government officials say.
[Fort Worth Star-Telegram 2000-09-24]
Tuesday, September 26, 2000
FROM MANAGED CARE MAGAZINE

WASHINGTON WATCH: Will Fifth Circuit's Decision Spur Action on Patient Rights?
The recent Fifth Circuit Court decision on Texas's statute allowing patients to sue HMOs for denial of physician-recommended care is helping to clarify where state and federal interests in patient rights lie — and what Congress could do to spell out those interests. However, health-industry insiders question whether the ruling — or anything else — will spur this Congress to do anything substantive on patient rights.
CME success stories translate into better patient care, results
Physicians and continuing medical education providers are measuring effectiveness by assessing patient outcomes. The findings are promising.
[American Medical News 2000-10-02]
Health Care 'Mystery Shopper' Probes Practices' Front-Office Finesse
In the late and unlamented dog days of August — when hard news is hard to come by, because everyone in health care is at the beach — I spent several hours calling medical practices around the country, at random, to get a sense of their front-office finesse with prospective new patients.
[WebMD 2000-09-26]
Computers Can Help Put More 'Care' in Patient Care
Computer systems reminding physicians to perform standard interventions have been studied since the mid-1970s. Most of these were single-site trials and enrolled few patients. Researchers from the Department of Veterans Affairs have now looked at how reminders can be integrated into a multiclinic setting involving large numbers of patients. Their study, in the Sept. 20 issue of JAMA, suggests that computerized reminders do improve compliance with SOC guidelines but that the benefits appear to deteriorate over time.
[WebMD 2000-09-22]
Pressure intensifies for final action on patients' rights bill
The battle over passage of legislation to ensure patients' rights under managed care heated up as time grew short for Congress to act before its scheduled adjournment this month.
[American Medical News 2000-10-02]
They've come (mostly) undone
A second influential Nashville hospital has realized that hospitals and HMOs don't make good strategic bedfellows. After 16 years in the managed-care business, Baptist Hospital System is making a graceful exit by selling its majority interest in its HMO to the plan's current chief executive.
[Modern Healthcare 2000-09-25]
Gore Courts Elderly, Seeks Crackdown on HMOs
Democratic presidential nominee Al Gore, courting Florida's elderly voters, called for a crackdown on Monday against what he described as irresponsible health maintenance organizations. Gore proposed doubling penalties against HMOs that drop out of Medicare and terminating contracts with those that try to increase profits by limiting coverage in the federally backed insurance program to relatively healthy seniors.
[Reuters via Yahoo 2000-09-25]
Congress Moves to Ease Access to Low-Cost Drugs
With prospects diminishing that Congress will agree to provide prescription drug coverage for seniors this fall, lawmakers are seriously considering a more modest measure allowing companies and pharmacies to reimport low-cost drugs from abroad.
[Washington Post 2000-09-23]
Texas ruling skirts issue of who controls HMO physicians
In a case watched by medical boards nationwide, a federal judge in Texas recently blocked disciplinary action against an HMO medical director. But the narrow ruling in the case in no way closes the door on future actions by boards against physicians acting as utilization review agents.
[American Medical News 2000-10-02]
Monday, September 25, 2000
40 States Forfeit Health Care Funds for Poor Children
WASHINGTON, Sept. 23 — Forty states will soon lose hundreds of millions of dollars of federal money that was supposed to provide health insurance to children in low-income families, federal and state officials say.
[NY Times 2000-09-24]
Rx Drug Access Surprisingly Emerges as Decisive Voter Issue
Prescription drug access under Medicare has emerged as potentially the single most decisive issue in the coming elections. This is something new.
Washington column by Wayne L. Pines
[WebMD 2000-09-21]
Doctors, Hospitals To Receive $15.9m Fund To Pay Bills From Failed HMOs
New Jersey doctors and hospitals whose bills went unpaid when two HMOs failed in 1998 will receive $15.9 million this fall from a fund authorized by the Legislature to partially compensate their losses, the commissioner of banking and insurance said Thursday.
[Bergen Record 2000-09-22]
Eleven States Receive Funds to Provide Healthcare to Uninsured
Federal grants have been awarded to 11 states to for the development of plans to provide uninsured residents access to affordable health insurance.
[Medical Industry Today 2000-09-25]
New Site Could Save Employers $3.5 Million on Health Benefits
A new service modeled after ebay, the popular Internet auction, will save employers a collective $3.57 million on health benefits next year, Hewitt Associates announced on Wednesday.
[Reuters Health via Medscape 2000-09-21]
Alaska Physicians Settle Price-Fixing Charges With the FTC
A group of Alaska physicians has settled charges with the Federal Trade Commission (FTC) that it fixed prices and refused to deal with payers who would not agree to the group's collective demands.
[Reuters Health via Medscape 2000-09-21]
HMO doctor-change rule eased
Breast cancer patients and others who are in the middle of complex treatment plans will not be required by the Welborn HMO to change doctors if their physicians are no longer in the insurance plan, its top official said Wednesday.
[Evansville Courier & Press 2000-09-21]
Records show HMO's failure to pay its bills
. . . In interviews with a reporter, former executives at American Health Care Providers described how the firm put off paying bills. For example, the former executives, who asked not to be identified, said every claim amounting to $5,000 or more had to go automatically into a "pending" file. The ostensible purpose of this file was to allow the firm to gather proof that the treatment was necessary and was covered under the subscriber's policy, they said. In fact, claims languished for months and even years in the pending file, with no effort on anyone's part to gather information to clear them, they said.
[State Journal-Register (Springfield, Ill.) 2000-09-24]
Geisinger HMO, Altoona Hospital split
. . . Geisinger and the Blair County group had had a 10-year contract signed about five years ago, Fromknecht said. Several months ago, however, Geisinger sought to make some contract changes, to which the Blair County PHO did not agree, Fromknecht said. Instead of opening up the entire contract, the group decided to exercise its 90-day opt-out clause.
[Centre Daily Times (Centre, Pa.) 2000-09-19]
Health Insurance's Best-Kept Secret?
Coverage: More people could benefit from 'bare bones' health policies–if they knew about them.
[LA Times 2000-09-25]
Eyes on New HMO Regulatory Agency
Early next month, Daniel Zingale will mark his 100th day in office as head of a new state agency charged with policing HMOs and protecting the nearly 23 million Californians who belong to such plans.
Q & A with Daniel Zingale
[LA Times 2000-09-25]
Sunday, September 24, 2000
Surgery: Treatment Options Vary by Geographic Location
Where patients live can determine what kind of treatment they receive, as illustrated "most prominently" in the Dartmouth Atlas of Health Care, a Dartmouth Medical School research series detailing the performance of the health care system in the U.S., USA Today reports.
[WebMD 2000-09-22]
United Wisconsin Services Regional HMO Rated No. 1 in NCQA National Survey
A United Wisconsin Services HMO, Valley Health Plan in Western Wisconsin, was ranked the number 1 health plan in the country for customer satisfaction by the National Committee for Quality Assurance (NCQA) in the State of Managed Care Quality Report. The fourth annual study is based on an analysis of 466 health plans that insure approximately 51 million people.
[Business Wire 2000-09-22]
Web Site Makeover: Getting amIhealthy.com into Fine Form
Inspiring users to take surveys about their personal health information is a delicate task
[Business Week 2000-09-18]
Health insurance huddle seeks care-for-all solution
. . . Uwe Reinhardt, health care economist at Princeton University, told the 500 participants that every other country in the world has figured out how to provide universal health coverage, and the United States could too, if there were a political will to do so. Reinhardt predicted that we would only do a "partial fix," coming up with patchwork programs to reduce the number of uninsured from the current 44.2 million Americans.
[Florida Sun-Sentinel 2000-09-22]
Why Johnny Can't Operate: The crisis of medical training in America
A review of "Time to Heal: American Medical Education from the Turn of the Century to the Managed Care Era" [author: Kenneth M. Ludmerer]. Review by Arnold S. Relman.
[The New Republic 2000-10-02]
Recent postings from the Daily Briefing. Unfortunately, many of these links may no longer be available.

Week of: 11/19/2000 – 11/25/2000
Week of: 11/26/2000 – 12/02/2000
---
Our most popular topics on Managedcaremag.com
---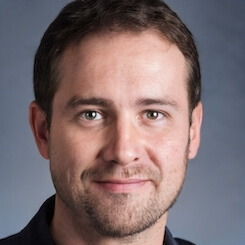 Paul Lendner ist ein praktizierender Experte im Bereich Gesundheit, Medizin und Fitness. Er schreibt bereits seit über 5 Jahren für das Managed Care Mag. Mit seinen Artikeln, die einen einzigartigen Expertenstatus nachweisen, liefert er unseren Lesern nicht nur Mehrwert, sondern auch Hilfestellung bei ihren Problemen.