Critics say eye laser points up weakness in Canadian health-care system
In his Calgary office, Dr. Robert Mitchell gestures toward a diamond-tipped, state-of-the-art laser cutter that he says can perform cataract surgery safer and easier than anywhere else in Canada. But he can't use it — for now, anyway — because the amount that Canada's health care system pays for cataract surgery doesn't cover his costs for the $185,000 German-engineered laser.
[AP/Nando Times 2000-11-20]
Health insurers keep eye on costs of scanning tests
It's not just prescription drugs anymore. The next jump in health care insurance premiums may be fueled by the soaring use of scanning tests used to detect cancer, heart disease, fractures and thinning bones.
[USA Today 2000-11-21]
More doctors following trend to unionize
The ever-changing health care system plays a key role in how long the enthusiasm will last.
[AM News 2000-11-27]
Elderly Often Prescribed Drugs They Do Not Need
WASHINGTON (Reuters Health) — Elderly patients who are leaving the hospital to go to a nursing home may end up on a variety of medications that they do not really need, according to Texas researchers.
[Reuters Health 2000-11-20]
Tuesday, November 21, 2000
FROM MANAGED CARE MAGAZINE

ETHICS: Tobacco Companies' 'Punishment' Contains Seeds of Their Prosperity
BY MICHAEL S. VICTOROFF, M.D.
There's a lot I don't understand about the venture tort industry. In the most lucrative example of "tortuosity" to date, some lawyers have struck a rich deal with the tobacco industry. How and why are matters for legal historians. It's unclear to me just what form of justice this case represents. But this achievement — which we might call the "Tobacco Profit-Sharing Plan," or TPSP — creates a dazzling ethical paradox for all Americans.
Express Scripts to Make Formulary Decision-Making Process Public
Express Scripts Inc., one of the nation's largest pharmacy benefit management (PBM) firms, is preparing to open a window on how its pharmaceutical and therapeutics (P&T;) committee decides what new drugs to cover.
[Reuters Health via Medscape 2000-11-20]
California doctors have had it with IPAs
After years of independent practice association failures — including 13 in just the past five months — some California physicians are writing off IPAs and vowing to contract directly with HMOs.
[AM News 2000-11-27]
Groundbreaking Minnesota health insurance plan to expand
Minneapolis-St. Paul employers plan to expand significantly a payment program that gives physicians more authority over medical decision-making and pricing.
[AM News 2000-11-27]
Agilent says good-bye to healthcare
Agilent Technologies Inc. is shedding its healthcare equipment division after concluding the business was too small to compete with larger rivals.
[Daily Deal 2000-11-19]
Web-Based Patient Referral System Improves Patient Care
Primary care physicians can now submit patient referral information at unprecedented speed because of a new Internet-based application developed by Medical Mutual of Ohio. "This application allows our members to receive the specialized care they need much faster," said Paula Sauer, Medical Mutual of Ohio vice president of Care Management. "Not only does the web-based referral system dramatically improve the referral process, but it automatically identifies opportunities for our care management programs to improve the health of our members who may require special treatment."
[Medical Mutual of Ohio news release 2000-11-16]
Health Plan for Uninsured Proposed
Six years after President Clinton's failed attempt to provide health insurance to all Americans, groups that battled relentlessly over the issue proposed a program Monday to cover millions of the nation's uninsured. "Political gridlock should no longer be an option in dealing with America's uninsured epidemic," said Ron Pollack, executive director of Families USA, a liberal consumer group that backed Clinton's plan.
[AP 2000-11-20]
Kaiser aims spinoff at home health care
With a big backing and a big prospective customer list from Kaiser Permanente, Concord-based startup CareTouch Inc. is ready to tackle the online home health-care market. Kaiser has put $14 million in seed money into CareTouch, which spun out of the Oakland health-care giant in June and launched its Carepanion.com web site last week. CareTouch is aiming to provide disease management, support and products to the 52 million Americans — an estimated one in four families — who are providing medical care for a loved one at home.
[ San Francisco Business Times 2000-11-20]
Doctor refuses to fit profile
Physician's battle with Summa over medical costs will be closely watched
[Akron (Ohio) Beacon Journal 2000-11-20]
Durham, N.C.-Based HMO Backs Off Refund Requests to Doctors
DURHAM, N.C.–Doctors Health Plan suspended a plan to recoup about $2 million in what it said were overpayments to physicians after they fought to stop the effort.
[News & Observer (Raleigh, N.C.) 2000-11-18]
Suburban hospitals drop GM, state employees
After taking a more sophisticated look at its health maintenance organization business, a suburban hospital and physician group has decided to drop General Motors and state employees from an M-Plan product in which it participates.
[Indianapolis Business Journal 2000-10-30]
Elective surgeries soar
. . . Despite the cost controls ushered in by managed care, many large hospitals have been unexpectedly successful at attracting lucrative surgery business. Also, technology has expanded the types of elective surgery available, operations that many baby-boomers have wasted no time requesting.
[Boston Globe 2000-11-20]
New Insurance Rules for Patients Ease Way for Faster Decisions and Appeals
WASHINGTON, Nov. 20 — President Clinton today issued new rules that define the rights of more than 130 million Americans to obtain prompt, fair decisions on health insurance claims and to appeal if the claims are denied or delayed. The rules will require most private employer-sponsored health plans to change their procedures for handling claims.
[NY Times 2000-11-21]
Monday, November 20, 2000
Ailing HMO to phase out area patients
The Wellness Plan, an ailing Charlotte-based HMO owned by Carolinas HealthCare System, is jettisoning its 50,000 commercial patients – and leaving its 34,000 Medicaid patients in limbo.
[Charlotte Observer 2000-11-18]
Partners now The Oath
The ailing Health Partners HMO won't be brought back to financial health until the end of 2001, the company's new owner predicts.
But the HMO has launched an aggressive marketing campaign to signal that the turnaround already has begun.
[Birmingham (Al.) News 2000-11-18]
Southboro medical group drops Harvard Pilgrim Medicare HMO
A 75-doctor physician practice in the Framingham area has dropped the Harvard Pilgrim First Seniority Medicare health maintenance organization, a change affecting 950 patients.
[AP/Boston.com 2000-11-19]
Health insurance overhaul proposed
Maine's superintendent of insurance wants to scale back many of the health insurance mandates of the 1990s that were designed to make coverage more affordable and available to the old and sick.
[Bangor Daily News 2000-11-18]
Medunite takes two, will call back later
For more proof that the Internet economy is slowing down, look no further than Medunite, a Web venture that's supposed to streamline medical claims and billing.
[Redherring.com 2000-11-15]
Health care issues didn't make or break this election
. . . Health care issues seemed to play a more important role in selecting members of Congress, Robert Blendon, ScD, Harvard University professor of health policy and political analysis, noted. "They were extremely important for Democratic voters voting for a Congress member."
[AM News 2000-11-27]
Clinton to Issue New Rules on Medical Data Privacy
The Clinton administration will soon issue sweeping new rules to protect the privacy of medical records. But under pressure from the health care industry, officials say, they are backing off a proposal to give patients a broad new right to sue and recover damages for the improper disclosure of confidential information.
[New York Times 2000-11-20]
KPC to Shutter Medical Clinics
The largest for-profit medical group in Southern California will close its clinics, disrupting care for 300,000 patients and presenting the first major test of the state's new managed care regulations.
[Los Angeles Times 2000-11-20]
Recent postings from the Daily Briefing. Unfortunately, many of these links may no longer be available.

Week of: 11/19/2000 – 11/25/2000
Week of: 11/26/2000 – 12/02/2000
Week of: 12/03/2000 – 12/09/2000
---
Our most popular topics on Managedcaremag.com
---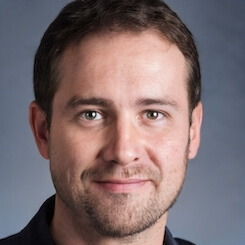 Paul Lendner ist ein praktizierender Experte im Bereich Gesundheit, Medizin und Fitness. Er schreibt bereits seit über 5 Jahren für das Managed Care Mag. Mit seinen Artikeln, die einen einzigartigen Expertenstatus nachweisen, liefert er unseren Lesern nicht nur Mehrwert, sondern auch Hilfestellung bei ihren Problemen.