Last August, when his employer was acquired by another company, a 49-year-old man with a history of Type I diabetes, early renal disease, diabetic retinopathy and chronic asthma became a patient turnover statistic. He was forced to change his health insurance from a fee-for-service plan with Blue Cross/Blue Shield to an Aetna preferred-provider organization. As 1996 began, his new employer dropped Aetna and switched to a Cigna health plan. In just five months, the employee was part of three different health insurers.
That scenario is not uncommon in today's volatile business environment. Some companies merge, and others are sold. Employers look for the best financial deals. Employees change plans if they can hold onto an additional $10 a pay period. And, although employers often make purchasing decisions for reasons that are beyond the control of health plan executives, plans are rightly concerned about the increasing rate at which their members arrive and depart. For many health plans, whose goal is to nip medical problems in the bud, preventive health care efforts are dashed when patients don't stay in plans long enough for companies to reap the cost-saving benefits.
Internist Mack Lipkin, associate professor of medicine and director of primary care at New York University, says patients on average leave a plan every three years. "Managed care plans suffer a 10 to 20 percent patient turnover annually," he adds. "They're desperate to limit this gross hemorrhage."
What surveys show
But others suggest caution in reacting to patient turnover statistics. "You have to understand your population base before you can make any judgments about why people leave a plan," says Charles J. Singer, whose Boston company maintains a database of the information systems used by HMOs. When he worked for Harvard Community Health Plan, Singer says, he saw a study showing that the plan had a whopping 30 percent annual turnover rate. But he hastens to add that most of those people were moving on to new job opportunities rather than simply switching health coverage.
Surveys of patient populations show repeatedly that two factors lead all others in determining patient turnover. One is cost; the other is perceived satisfaction in the doctor-patient relationship. It's hard to find solid, comparable numbers that isolate the two factors effectively. Denver family physician Peter I. Monheit believes penny-pinching plan switching declines as a managed care market matures. "In certain parts of the country," he says, "the managed care industry is immature, and competition is so fierce that from year to year employers buy different insurance, always looking for the best product or price. As the marketplace improves and matures, however, there is much more stability."
Data from the American Association of Health Plans don't lend much support to that view. That organization's predecessor, Group Health Association of America, collected its current disenrollment figures back in 1992; newer numbers are due out in June. The data combined voluntary and involuntary disenrollments, and weighted averages for New England, at 20.9 percent, and the Pacific region, at 19.7 percent, both exceeded the national average of 18.1 percent– despite the fact that both regions are comparatively mature markets. That doesn't mean Monheit is necessarily wrong. It's possible that the quieting of patient turnover accompanies a stage of maturity that even HMO-rich California and Massachusetts haven't yet reached.
At any rate, Monheit concedes that even in a mature and stable managed care market the relationship between patients and physicians isn't the bond of unquestioned trust and indifference to cost that it once was. That bond may have been replaced by coolly quantifiable levels of "patient satisfaction."
A danger sign
Val Dean, a family physician who is chief operating officer and executive vice president of FHP Health Care in Colorado, says his plan uses "report cards" to measure satisfaction. When it asks members if they intend to remain in the plan, 90 percent answer "yes." But fewer than that actually stay because, as Dean says, "people don't always have control. Employers make decisions for them.
"It would be a danger sign for us if turnover exceeded 20 percent," adds Dean.
"Continuity of care is a benefit most people are not aware of at a deep level," concedes Patricia Kellogg, a Rockville, Md., internist and chairman of the Department of Medicine at Suburban Hospital in Bethesda, Md. But she bemoans even the decreased continuity that comes with the broader call-sharing managed care tends to encourage. "Once, my patients were like family. I stood up for them. I fought for them. I stayed up all night for them. Now, when five o'clock rolls around, I just turn them over to someone else. Instead of reaching someone who has an interest, they reach someone who has a shift."
Kellogg's husband, Amitai Etzioni, director of the George Washington University Center for Communitarian Policy Studies, was eloquent about the patient turnover problem in a recent Washington Post "op-ed" article. "Patricia first noted the impact of HMOs when a growing number of patients she had treated for years were forced to drop her because the HMOs that their employers made available did not contract for her services," Etzioni wrote. "Soon she was facing a stream of new patients who had joined HMOs that did subscribe to her practice. A year later the turnstile was spinning again as the HMOs revamped their approved doctors' list one more time and employers switched to HMOs that charge them still less."
Of the two prime factors that explain turnover, even patient satisfaction isn't always easy to control. When Colorado Access, a federally sponsored HMO, first opened, some 4,000 patients were required to follow their doctors into the plan, says newsletter publisher James Hertel, who collects and publishes information about managed care organizations in Colorado. Some of those patients soon found out to their displeasure that the ancillary service providers they had used before weren't the ones authorized by the HMO
Old-fashioned patient loyalty, of course, hasn't become entirely a museum piece. In Atlanta, when two large employers switched to a big managed care company, several of family physician Dwana Bush's patients were affected. Because Bush's practice didn't join the plan, she was not listed as one of the doctors on the patients' new panel. When those patients called to have their charts moved, they asked, "Can you do anything to get on that plan so we can keep Dr. Bush?" Despite a disinclination to join more plans, Bush is doing all she can to join that one so as to reciprocate the loyalty these patients are trying to show her.
Nevertheless, says Hertel, "I think there is less patient loyalty today than there was 20 years ago in terms of patients paying significant out-of-pocket costs to preserve an existing physician relationship." Of course, preserving patient loyalty may be important if the physician wants to stay in good standing as a member of a health plan's panel.
While it may seem petty of patients to say goodbye to their doctors for $5 or $10 a month, they can hardly be faulted for not choosing to bear the considerable cost of medical care themselves. After all, health insurance paid fully or in part by an employer is an alternate form of compensation for employment, and it isn't customary to cash one's paycheck and toss some of the cash out the window.
The matter of continuity
For patients, of course, higher levels of turnover among plans and physicians mean greater disruption of continuity of care, a phenomenon widely invoked but little analyzed. Some argue that such continuity is actually overrated. Alan L. Hillman, M.D., M.B.A., director of the Center for Health Policy at the University of Pennsylvania's Leonard Davis Institute of Health Economics, says seeing the same physicians year in and year out doesn't matter much for healthy young adults, but becomes more crucial in later years, when interconnected medical problems multiply and become more complex.
"Human beings are very adaptive," says Peter Barnett, who practices internal, geriatric and general preventive medicine at Lovelace Health Systems in Albuquerque. "We've become quite adept at coping with changes that result in lack of continuity in health care, in education and in other kinds of social institutions. But if a physician-patient relationship is a productive one, benefits accrue with continuity. If the relationship isn't satisfying, continuity may not matter a whole lot."
In a strong physician-patient relationship, continuity of care matters in at least four ways: logistical, psychological, clinical and economic. It's a logistical nuisance for patients to have to fill out new forms and retell their histories each time they change doctors, and the possibility of errors or important omissions grows with each switch. Psychologically, it takes time to build the levels of trust between doctor and patient that allow patients comfortably to confide symptoms and that make compliance with treatment regimens more likely, especially in chronic illnesses such as asthma, diabetes or depression.
The benefits of experience
Beyond the intangible quality of patient trust, there is the matter of specific clinical knowledge. A physician who knows the patient well will be quick to notice any significant change from the last visit. Would a new doctor treating the 49-year-old man with diabetes realize, for example, that his target blood sugars are 170 and not 120 because of his tendency toward hypoglycemia–realize it, that is, without knowledge of emergency-room visits when his blood sugars "bottomed out," knowledge burned into the memory of the man's endocrinologist of six years' standing?
Finally, a physician who is new to a given patient is more likely to run up costs by ordering diagnostic tests and procedures that direct knowledge of the patient could have revealed as needless– even under the disciplines of managed care. In this way, by promoting increased turnover, current managed care may be cutting off its nose to spite its face.
Lipkin says some health plans see continuity of care as a way to increase cost-effectiveness. "With continuity, they don't need to repeat things," he says. "They understand patients' problems and their style of complaints and can assess what they're saying more accurately."
According to Dean, corporations also are sensitive to patients' desire for continuity of care. "They want the panel of primary care doctors to be large, because, when their employees switch plans, they want as few people as possible to have to switch their primary care doctors. Some companies also ask about actual policies for somebody who is already in treatment. Will you let them stay in treatment if the doctor is not on your panel? For how long? Under what circumstances?"
Setting up insecurity
Corporations also need to be aware that continuity of care may be affected when they negotiate the length of a health care contract. Barnett says that if a company writes a one-year contract, it is setting the stage for insecurity on everybody's part. "And the costs of turnover are not merely clinical," he points out. "There are overhead costs in renegotiating the contract. It can be pretty serious if you look at the kinds of illnesses we're talking about dealing with. Even pregnancy doesn't usually fit neatly into a year."
So, what can health plans and physicians do to better manage the problem of patient turnover?
Maryland family physician Kellogg thinks it may be time to borrow a technique from the military. Military patients, she notes, are responsible for carrying their medical charts with them from one location to another when they move, so the treating doctor has access to a large file. "Likewise, if I know Medicare patients are going to Florida for three months," says Kellogg, "I give them copies of important tests such as EKGs to carry with them and to have access to, just in case. I don't know if it's the best mechanism. We need to come to a technological solution for tracking patients' medical information, but computerized tracking raises the confidentiality issue." (To explore that thorny topic further, turn to "Protect Yourself By Protecting the Privacy of Your Patients" on page 47.)
Kellogg says that when she sees a new patient and looks through the transferred records, she has to plow through an exhaustive medical chart to try to find out what is important. "These unedited documents contain a lot of trivia," she says. When her patients move, she sends a copy of the chart, always thinking it would be nice to do a summary but never having the time to follow through.
Atlanta family physician Bush promotes continuity by using one of managed care's own favorite tools: data-gathering. On almost every visit, she asks patients to fill out two short questionnaires. The staff feeds the collected data into a computer that creates a graphic known as a "whole person EKG." It screens for psychological as well as physical "red flags" and measures how the patient feels about his or her life, health and functioning. She also encourages patients to share in decision making about their treatment. The goal is twofold: to assure patient satisfaction and thus make a patient's departure less likely, and also to mitigate the problems caused by discontinuity for those patients whose comings and goings are beyond Bush's control.
Health plans are seeking ways to improve the physician-patient relationship in an effort to slow the growing patient turnover rate. FHP Health Care is working on a contract with a large independent practice association in Denver and Colorado Springs to provide programs to teach doctors how to improve their relationships with patients within the managed care system. Together they have produced a videotape of issues related to managed care, presented in a positive way to promote effective physician-patient relationships.
A quick fix?
Internist Lipkin, who is the founding chairman of the American Academy on the Physician and the Patient, works with a number of HMOs to provide continuing education for their physicians in communication–specifically, the medical interview. Physicians participate in intensive, introspective two- to three-day courses, with follow-on reinforcement.
"In general, the administrations of HMOs still want a quick fix on issues such as communication and interviewing," says Lipkin. "They are not psychologically prepared to pay what it costs to change a person's communication skills. So we're finding that we have to get started on their terms and then let them come to realize that this is an ongoing thing."
But improving physicians' communication skills is worth a longer-term investment, Lipkin adds. "It improves satisfaction for both doctors and patients, improves quality and efficiency –and increases patient retention."
At best, today's increased patient turnover is an ill for which there are treatments available, but no cure. But both physicians and the health plans they contract with need to do what they can to minimize the "revolving door" syndrome. As managed care moves into its vaunted "second wave," in which buyers of health care are expected to focus on quality as much as or more than on cost, the system's ability to provide the benefits of continuity of care will be a key test.
Contributing editor Linda Wolfe Keister is based in Sterling, Va.
Which HMO 'revolving doors' turn fastest?
The available data on disenrollment from HMOs should be studied with caution; they tend not to discriminate between patients leaving a plan by choice and those compelled to do so by changes of employment or employers' decisions. But they do hint at the kinds and locations of HMOs most afflicted by turnover.
SOURCE: AMERICAN ASSOCIATION OF HEALTH PLANS.
(Data are for 1992, the most recent year for which figures are available.)
Where patients go when they leave a Medicare HMO
The federal government reports an annual "disenrollment" rate (including deaths) of 19.0 percent for HMOs serving the Medicare population–the age group for whom experts say continuity of care is most important. Here's how that disenrollment breaks down:
Switched to another risk HMO 37.6%
Switched to fee-for-service plan 32.8%
Died 23.2%
Other 6.4%
---
Our most popular topics on Managedcaremag.com
---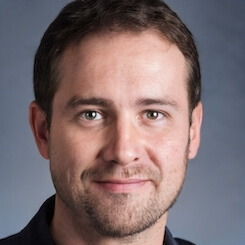 Paul Lendner ist ein praktizierender Experte im Bereich Gesundheit, Medizin und Fitness. Er schreibt bereits seit über 5 Jahren für das Managed Care Mag. Mit seinen Artikeln, die einen einzigartigen Expertenstatus nachweisen, liefert er unseren Lesern nicht nur Mehrwert, sondern auch Hilfestellung bei ihren Problemen.