The idea of evidence-based medicine lies at the heart of managed care. But looking only at today's fairly crude quality indices would be like measuring a diamond with a tape measure. Does pressure for ever-improving quality 'scores' endanger the real quality of health care?
These days, health care purchasers are intent on quantifying quality. They want magic numbers that can dependably assess performance in health care delivery, numbers that will clearly reveal to them why Health Plan A is superior to Health Plan B. And managed care organizations don't necessarily object; indeed, it's central to their philosophy of care that quantitative data can inform the process of making people well and keeping them that way.
But can the pressure for easily comparable data begin to distort health care delivery, so that HMOs and physicians alike are working toward the wrong goals? Do health plans risk becoming like the school district that tries to improve its educational performance by forcing teachers to teach only what's on the standardized test by which the district will be judged?
On these pages, Managed Care explores that possibility by looking at five key clinical areas, each with the guidance of a different physician.
OBSTETRIC CARE FOR MEDICAID PATIENTS
Experts agree that quality measures for care rendered to a Medicaid population should differ from those used for a commercial population because the two populations differ. Don Schaller, M.D., and his partner, Joe Anderson, manage Medicaid HMOs for hospitals and other owners. One of the plans their company manages covers 110,000 Medicaid members, of whom 64 percent are 18 or younger, 27 percent are women older than 18, and only 9 percent are adult males. The rate of pregnancy is 73 per 1,000 female members per year, versus about 23 per 1,000 for a typical commercial population.
Seeing the need for a separate set of quality measures, the National Committee for Quality Assurance spearheaded the adaptation of its Health Plan Employer Data and Information Set (HEDIS) for use in evaluating managed care plans that serve Medicaid beneficiaries. Schaller says Medicaid HEDIS is a step in the right direction, but doesn't go far enough.
"Quality care has a different meaning in a Medicaid population," says Schaller, who points to the socioeconomic and environmental factors interwoven with health issues. For example, he says, a doctor may prescribe the appropriate drug for a given condition, but if the patient can't read the directions on the prescription bottle, he or she may not use the drug correctly.
"The biggest concern for this population is not the quality of OB care itself," says Howard Blanchette, M.D., chairman of the Ob/Gyn department at Columbia Metro West Medical Center in Framingham, Mass. "It's do women have access to prenatal care? And if so, does it address social and environmental issues?"
Traditional quality measures for obstetrics include the week of pregnancy at which the mother entered prenatal care and the baby's birth weight, Apgar scores and gestational age at birth. Those measures can't depict the quality of a plan's programs for helping women comply with basic nutrition and testing recommendations. Nor can these measures evaluate how effectively a plan addresses issues such as poverty, dysfunctional family environments, smoking and substance abuse–all of which are common in Medicaid populations and can have a negative impact on pregnancy.
"You may be able to measure which plans make an effort to identify chemically dependent pregnant women by looking at whether they require drug screens," says Blanchette. "But to avoid a bad outcome to the pregnancy, that woman will need a support system to detoxify and stay clean."
While practicing in Berkeley, Calif., Blanchette set up a clinic for indigent patients. Now he oversees a similar clinic at Columbia Metro West. He recommends measuring the quality of OB care in a Medicaid population by asking two questions: "Does the woman have easy and immediate access to prenatal care?" and "Does she have a health team that includes a social worker, a nutritionist, a midwife or nurse practitioner and an obstetrician?"
Metro West tries to address the access issue by telling women in the community that they can get prenatal care at the hospital's clinic whether they're insured by Medicaid or commercial plans, or even if they have no insurance at all.
"If you don't see these women prenatally," says Blanchette, "you'll see them when they give birth prematurely through your emergency department. And you'll see their babies in the neonatal intensive care unit. The cost of that care far outweighs the cost of a nutritionist."
Does the team approach work? Blanchette is convinced that it does. In a recent study [American Journal of Obstetrics and Gynecology, June 1995, p. 1864], Blanchette found that outcomes for infants whose mothers were cared for by midwives, nutritionists and social workers at his Berkeley clinic were similar to outcomes for infants in his private group practice. "And the clinic mothers had half the C-section rate," he adds. The good outcomes in the clinic group came in spite of a higher prevalence among those patients of cigarette smoking, substance abuse, and late entry into prenatal care.
"Looking at whether patients receive nutrition counseling is a start," says Lee Newcomer, M.D., chief medical officer at United HealthCare in Minneapolis, "but to really follow through, you'd have to follow the patients to see whether they bought and ate the recommended foods, and whether their doing so affected outcomes." His company thinks other measures will have more impact on obstetric outcomes, he says, citing its plan to track whether physicians give corticosteroids to women in premature labor. "That intervention has been shown to improve a premature infant's chance of living by 40 percent, reduce his chance of stroke by 50 percent, and reduce the chance that he'll need a ventilator by 50 percent," says Newcomer.
Says Blanchette: "If you really want to improve quality of care for this population, you have to take the patient's environment into consideration. You have to measure what Medicaid HMOs are doing to correct problems like smoking, poor nutrition and drug abuse."
ASTHMA MEDICATIONS AND HOSPITALIZATION
Asthma has long been one of managed care's favorite cost-cutting targets. But in asthma so far, no single index promises cleanly to reward the efficient without punishing the unlucky.
HEDIS 2.0, released in 1993, measured the percentage of an HMO's members hospitalized for asthma care. That was an imperfect tool for comparing plans, NCQA decided, because it wasn't adjusted to distinguish between appropriate and inappropriate admissions. For that reason, HEDIS 3.0 dropped the hospitalization measure and introduced another in its testing set, a set of measures eligible to be added to the official quality indices if scientific evidence proves their validity. The proposed new measure tracks the percentage of asthmatics who receive at least one prescription annually for inhaled corticosteroids or cromolyn sodium. But its proponents already concede two complications: mild asthmatics may not need these medications at all, while moderate to severe sufferers will most likely need more than one annual prescription.
NCQA is working with the Robert Wood Johnson Foundation to test the asthma measure for inclusion in HEDIS's next incarnation, scheduled to debut in 1998. It's unclear what the foundation's final recommendations will be.
Joseph M. Keenan, M.D., says HEDIS 2.0 had it right–at least as a starting point. A professor in the department of family practice and community health at the University of Minnesota, Keenan believes that hospital admissions and emergency-department visits represent "failures of treatment." But the hospitalization-rate numbers should be "risk-stratified," he adds, to reflect risk levels in different patient populations. If that means inpatient admissions are a flawed measure, says Keenan, the same is true for the administration of medications.
Keenan recommends measuring missed days from work or school due to asthma flare-ups. Exactly how would a health plan measure missed days from work? Simply ask patients, suggests Keenan. He says studies show that patients may not remember what they ate last week, but they remember major events related to their health.
"We think we can prevent still more hospital admissions, but not all of them," contends Lyn Hohmann, M.D., Ph.D., associate medical director of Capital District Physicians' Health Plan, in effect endorsing NCQA's decision to scrap the hospitalization measure.
Hohmann believes measurement should go beyond "missed days," and points to an ambitious disease management program his HMO is undertaking. Through its data base, Albany, N.Y.-based CDPHP has identified those most at risk among its 15,000 members with asthma, and sent them a list of asthma management and quality-of-life questions. "We are surveying our members pre-intervention and post-intervention to see if we can have actual outcomes improvement," says Hohmann. But such programs can't facilitate plan-vs.-plan quality comparisons until all plans agree to use the same survey.
Outcomes study needs to involve "apples-to-apples" comparisons, Keenan warns. "Sometimes you can get so-called 'good outcomes' by skimming the cream-of-the-crop patients. In that case it's really more a reflection of the lack of morbidity in a group of patients, rather than the good care you provided."
ANNUAL EYE EXAMS FOR DIABETIC RETINOPATHY
Walter Lane, M.D., is the first to admit that so-called "best practices" guidelines have improved the treatment of diabetes. President of Tampa Bay Doctors Inc., an independent practice association in Florida, Lane knows the disease not just as a managed care-savvy family physician, but as a diabetic himself. But Lane wonders aloud whether all the goals invoked in NCQA's HEDIS and the American Diabetes Association's "Standards of Medical Care for Patients with Diabetes Mellitus" represent appropriate priorities for physicians and health plans.
Take, for instance, diabetic retinal exams. Both HEDIS and the ADA recommend an annual dilated ophthalmoscopy for patients with Type I diabetes to detect diabetic retinopathy. For Type II diabetics, an annual eye exam is recommended unless the patient's blood glucose level and other indicators are well controlled. Some HMOs mandate annual retinal exams for all diabetics.
Asks Lane: "Do we really need to do a yearly exam for all those diabetics?"
Actually, the multidisciplinary group that designed HEDIS 3.0 had its doubts, too. A draft version included a proposal to change the screening interval from one year to two. After some debate, the group concluded that a two-year period could be inappropriate, especially for Type I diabetics, because studies show that 60 percent of these patients will develop proliferative retinopathy after 20 years. Until further research sheds new light on the occurrence of diabetic retinopathy, HEDIS will retain its annual-exam target.
Lane argues that health plans and physicians trying to follow ADA recommendations and achieve good HEDIS scores are therefore spending precious time and resources to monitor some early diabetics who aren't at significant risk. He thinks a better approach to screening for diabetic retinopathy would be to start by determining the severity of a diabetic's disease. HEDIS and ADA recommendations treat the diabetic population with one sweeping stroke, he says, but there are diabetics who don't need a yearly retinal exam.
If we really want to measure outcomes, says David Berenbeim, M.D., we should measure the rate of blindness among diabetics, or the rate at which they end up on dialysis or have limb amputations. Berenbeim is medical director for Columbia Provider Services in Dallas as well as a Type I diabetic on an insulin pump.
Helping to fuel controversy over the 100-percent eye exam target is the fact that most health plans today fall far short of it. Anecdotal reports suggest that many cluster at the 30- to 35-percent level. With a major push to improve its numbers, Kaiser Permanente Northwest raised its rate of diabetic retinal screening from 52 percent in 1995 to 69 percent last year.
The Kaiser plan's administrators "debated at great length" the advisability of annual exams before deciding to follow the lead of the ADA and the NCQA, says Harry Glauber, M.D., an endocrinologist with the not-for-profit HMO. He believes not that every diabetic needs annual retinal exams, but that it may be easier to examine them all than to identify the ones who don't.
Meanwhile, family physician Lane has another complaint about the HEDIS standard. "Why must a dilated eye exam be conducted only by ophthalmologists and optometrists? Surely some endocrinologists are more than capable of doing the exams. Sounds like turf protection to me."
In fact, says ophthalmologist Michael Gilbert, a member of NCQA's Practicing Physicians Advisory Council, stirring the pot further, only ophthalmologists should conduct the eye exams, because "they're the most qualified eye doctors."
CORONARY ARTERY BYPASS GRAFT SURGERY
The most commonly measured aspect of CABG surgery is the mortality rate for patients under the care of a given institution or individual surgeon. David Shulkin, M.D., chief quality officer and chief medical officer for the University of Pennsylvania Health System, knows firsthand about this emphasis on mortality rates because his state is one of the few that publish physician-specific and institution-specific mortality data for CABG surgery.
But Shulkin doesn't believe these data tell the full story. For one thing, he doubts that mortality rates are adequately adjusted for severity of illness. "In Pennsylvania, there has been an extreme effort to improve severity adjustments," he says, "but I'm not satisfied yet." Shulkin also argues that the publicity surrounding the data has not had the desired effect of prompting the market to avoid the programs and surgeons with the highest mortality rates as well as the highest costs. Instead, he says, the emphasis on mortality statistics has caused some surgeons either to recommend medical treatment instead of surgery for their sickest patients or to refer their sickest patients for surgery out of state.
"By deciding what to measure, we're making health policy decisions that will affect patient care," says Shulkin. "We should first ask, 'What is the health policy decision we want to arrive at?' Then, 'What should we measure to get there?' With CABG surgery, we're doing it backwards."
Joe Martin, a spokesman for the Pennsylvania Health Care Cost Containment Council, disputes Shulkin's claims. If surgeons were referring their sickest patients out of state or counseling medical therapy in- stead of surgery, he says, the number of bypass procedures in the state would go down–but, in the four years the council's reports have been published, it hasn't. Nor has the number of seriously ill patients having CABG surgery decreased. ("That's not to say this may not happen on a case-by-case basis," Martin concedes.)
"You can't use complications as a reason to refuse surgery," says Harold Karpman, M.D., clinical professor of medicine at the University of California at Los Angeles. "Sometimes the sickest patients with the worst circulation benefit most from surgery. If you can get their circulation reestablished, they improve dramatically."
"A patient with very severe complications may have no options other than CABG," says Newcomer of United HealthCare. "Clearly, it's wrong to deny patients surgery because they have pre-existing complications. I would rather have physicians change their practice based on complication rates than on mortality rates."
Complication rates are likely to be more accurate, Newcomer believes. "Mortality is so infrequent that one unusual situation can make a huge difference in the rate of a given surgeon or institution," he says. "But there are lots of complications and complications would be a more accurate–and useful–measure of quality." Tracking complication rates, says Newcomer, would push surgeons to improve both surgical technique and post-operative care.
Shulkin also would like to see NCQA and anyone else interested in measuring quality look at the patient's life after surgery. What is his or her level of disability? Was the patient satisfied with his or her care? How long was it before the patient could return to work?
"CABG is one little point in time over the course of a chronic illness," says Simeon Rubenstein, M.D., medical director of corporate health at Group Health Cooperative of Puget Sound in Seattle. "No one is really measuring the quality of follow-up care, yet it's a very important part of the quality picture."
Taking it one step further, Rubenstein says that if you really want to measure the quality of care given to patients with heart disease, you should look at prevention efforts. Are patients at high risk of coronary artery disease being identified by plans and by individual physicians? Are physicians counseling high-risk patients about diet, exercise, and smoking cessation?
"We should be trying to get people who are at risk to change their habits before they have hardening of the arteries," says Rubenstein.
According to recent guidelines issued by the American College of Cardiology, good secondary prevention for patients who already have cardiovascular disease should include the following: counseling on weight loss, nutrition, exercise and smoking cessation; monitoring and management of lipoproteins with the goal of keeping LDL cholesterol below 130 milligrams per deciliter; aspirin therapy for suitable patients; measurement of blood pressure at every office visit, and treatment for blood pressure equal to or greater than 140 mmHg systolic or 90 mmHg diastolic after three measurements.
Those guidelines themselves, says Rubenstein, would make good quality measures.
CHEMOTHERAPY FOR LUNG CANCER
Is chemotherapy a mark of quality care for lung-cancer patients? Not according to Clifford Harris, M.D., a retired oncologist and former medical director of quality improvement at CIGNA Health Plan of Arizona. "We overtreat lung cancer with chemotherapy," he says simply.
Quality measures don't track rates of chemotherapy because no one knows for sure which patients should receive it. But Harris's critique addresses another aspect of quality that the numbers don't yet describe, and it has a certain irony: At a time when HMOs are often criticized for withholding treatments, he faults them–along with others in medicine–for doing too much of something.
"Chemotherapy contributes very little to the welfare of patients, with the exception of those who have small-cell cancers. In most cases, it just intensifies their suffering. I say it's not good medicine and it's not cost-effective."
Harris blames the tendency to overtreat lung cancer patients with chemotherapy on our society's belief in the magic of medicine. Physicians are under tremendous pressure from patients and families to "do something." As long as they are being treated, patients hold hope that they may be cured. "But chemotherapy has never cured non-small-cell cancer of the lung."
"Too often," Harris goes on, physicians treat a non-small cell lung cancer patient and he survives six months or a year. The doctor then credits the chemotherapy and treats others the same. What he or she fails to realize is that long before we used chemotherapy it was not unusual for patients to survive for six to 18 months."
Newcomer, who was a practicing medical oncologist before joining United HealthCare, agrees that there's no evidence to support more than one trial of chemotherapy for patients with non small-cell lung cancer. "I think it's deceiving patients to give them chemotherapy if we know they won't benefit," Newcomer continues. "After one round of treatment we should say, 'We've given it our best shot,' then talk about what we can do to improve the patient's quality of life."
"A lot of academic oncologists who spend their careers trying different regimens are very enthusiastic about the potential of chemotherapy in the treatment of lung cancer," says Edward Oppenheimer, M.D., chief of pulmonary medicine at the Los Angeles Kaiser Permanente Medical Center. "Their feeling is that if you don't keep trying, you won't ever find the right combination."
Like Harris and Newcomer, Oppenheimer believes that chemotherapy should be used conservatively in the treatment of most lung cancers. He would like to see quality measurement for this disease focus on two areas: getting people to quit smoking before they develop cancer, and detecting any cancer promptly so that patients can have surgery at the earliest possible stage. "All the rest is too little, too late," he says.
Harris agrees that measuring whether doctors and plans persuade smokers to quit is a good start. He points out that lung cancer is more than 85 percent attributable to the chemicals in tobacco smoke. "Yet fewer than 30 percent of doctors query patients about whether they smoke."
---
Our most popular topics on Managedcaremag.com
---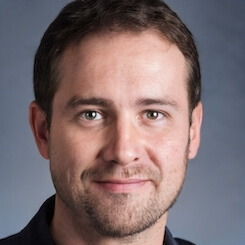 Paul Lendner ist ein praktizierender Experte im Bereich Gesundheit, Medizin und Fitness. Er schreibt bereits seit über 5 Jahren für das Managed Care Mag. Mit seinen Artikeln, die einen einzigartigen Expertenstatus nachweisen, liefert er unseren Lesern nicht nur Mehrwert, sondern auch Hilfestellung bei ihren Problemen.