To paraphrase the Navy, "The tough we do immediately; the impossible we put off forever." For a while this seemed to be Congress's and the administration's stance with respect to salvaging the nearly bankrupt
Medicare system. Leaders from both ends of Pennsylvania Avenue met in February and issued a list of top priorities–but the "M" word wasn't on it. "It wasn't one of the things that leapt into the top five," quoth House Speaker Newt Gingrich.
"Unconscionable, irresponsible!" sputtered Oklahoma Republican Sen. Don Nickles, shaming the leadership into readdressing the subject, which lo and behold did appear on a later list of House priorities. Both White House and legislative action will be required to breathe a few more years of life into the Medicare system. Still simmering is the president's suggestion that some costs, notably home health care, be shifted to Part B. Without such a change, Nickles estimates, the president's proposals would only buy the program three more years of life, instead of six.
Although the Congressional Budget Office thinks the president's figures are pretty optimistic, Health and Human Services Secretary Donna Shalala insists that his suggestions would actually save $162 billion over six years if you include new preventive benefits, rather than the earlier estimate of $138 billion. "Shell games," sniffs one member.
Two more heads-up on Medicare: A fail-safe mechanism built into the president's budget would impose across-the-board cuts, including a $6.5 billion cut in Medicare in 2002 if the budget is not in balance. Present estimates are that the budget will be at least $50 billion out of whack, so the "trigger" may indeed come into play. We shall see.
Second, don't forget: By 2030, it is said, 25 percent of the entire population will be on Medicare. One in four people! The fixes being debated now do not even address that problem.
HCFA Weighs in With Proposed 'Improvements'
Saying it wants to "modernize" Medicare, the Health Care Financing Administration is riding the wave of Medicare interest to get Congress to pass 28 bills aimed at improving Medicare services. Foremost among the proposals is a two-year freeze on payments to "disproportionate-share hospitals" (DSH), those that treat a disproportionate share of lower-income patients. Such a freeze would give the agency a year and a half to define DSH criteria and levels. Safe to say that DSH payments are in play and may be frozen or substantially recalculated.
Another popular concept at HCFA is single, integrated payments for post-acute care. Expect the formulas there to be tossed into the air, also, with the goal of removing incentives to shift patients from one setting to another to improve reimbursement.
Another potentially controversial change in the wind is for emergency services. HCFA wants health plans to pay for emergency services if the patient's condition would prompt "a prudent lay person" to think emergency care was warranted based on presenting symptoms, whether or not the final diagnosis proved to justify a trip to the emergency department. Under this and legislation already introduced, patients could not be required to seek prior authorization in emergencies. (In Phoenix, one hospital promises patients that if they're not seen within 30 minutes of arrival at the emergency department, the visit is free, prompting unflattering comparisons to Domino's Pizza.)
Also up for grabs in coming months will be a requirement that health plans maintain equal enrollments of commercial and Medicare/Medicaid beneficiaries. Another HCFA target? Fraud and abuse. Congress will be asked to approve visit limits for various conditions, above which Medicare would not have to pay. Nonphysician providers also would have to provide diagnostic information on all Medicare claims and document medical necessity for recommended treatments and devices.
Also on the table are proposals to lower beneficiary copayments for outpatient hospital services. Now, Medicare beneficiaries pay 20 percent of whatever the hospital wants to charge rather than the Medicare-approved amount, resulting in a copayment that amounts to about 46 percent of the amount approved by Medicare. Making this change will cost Medicare $100 billion between 2003 and 2012, complain some detractors.
Interestingly, interspersed with the debate on improving benefits is a thread from the Congressional Budget Office urging that total growth in health care services used by beneficiaries be slowed. Beneficiaries, as well as providers, must make more cost-effective choices, lectures the CBO. So-called Medigap insurance plans are a big obstacle, the CBO says, estimating that elimination of Medigap supplementary policies would lower Medicare costs as much as 10 percent. "None of these options are pretty," said one senator.
House Takes Dark View of Clinton's Medicaid Ideas
The House Commerce Subcommittee on Health and the Environment held hearings in February on the president's Medicaid proposals, notably his intention to keep per-capita increases to 5 percent a year. The outlook for the chief executive's ideas dimmed as no member of the subcommittee, Republican or Democrat, rose in favor of the chief executive.
The states are frantic at the prospect of per-capita limits on federal payments. Cuts in DSH payments also threaten the poor, members say. One member of the subcommittee sent HCFA Administrator Bruce Vladeck back to the drawing boards to fashion a new plan "in the event Clinton's proposal is voted down by the subcommittee." Vladeck suggested the states keep down spending on their own and said he doubted even the 5-percent level would be reached.
Presidential Panel Will Tackle Quality In Health Care
Fulfilling a six-month-old promise, President Clinton assembled a 34-member advisory panel to address quality of medical care at HMOs and other health care systems.
The commission, which includes doctors, health plan and hospital CEOs, labor leaders, purchasers and a consumer advocate, will draft a "patients' bill of rights" that will attempt to reform the industry without passage of legislation imposing new rules and standards.
And what does the HMO industry's quality police, the National Committee for Quality Assurance, think about the commission? "Our perspective will be well represented by the panel," said a spokesman.
He's right. The panel's executive director is Janet Corrigan, a former vice president of planning and development for NCQA. The panel also includes two NCQA board members: Thomas Reardon, M.D., vice chairman of the AMA, and Gail Warden, president of the Henry Ford Health System.
A preliminary report from the commission is expected by the end of 1997. Some congressmen and policy wonks see the commission as a delaying tactic to slow HMO industry reform. "It's likely that there will be arguments made to Congress by the HMO industry that Congress shouldn't act until the commission does its work," says Robert Doherty, a vice president of the American Society of Internal Medicine.
Take as Needed…
The Joint Commission on Accreditation of Healthcare Organizations is going to start looking not only at whether appropriate medical procedures are used, but also at relative death and cure rates between hospitals, using 60 systems it has developed to compare outcomes information…. JCAHO also has created a Business Advisory Group to provide the employer perspective on health care quality…. The General Accounting Office has called for release of Medicare disenrollment figures as a way for potential enrollees to judge their peers' satisfaction with various health plans. Some plans have experienced a monthly disenrollment as high as 42 percent…. The White House has put its imprimatur on anti-gag rule legislation and has told HHS to inform all Medicaid directors that it's illegal for health care plans to prohibit doctors from discussing treatment options with their patients…. The administration has also recommended that private agencies receiving Medicare funds conduct criminal background checks on home-care workers…. The Centers for Disease Control has updated its anti-HIV needle-stick recommendations to include a one-two punch of zidovudine and lumivudine, with the possible addition of a protease inhibitor. This is said to cut the risk of HIV transmission 79 percent.
---
Health care expenditures: more or less?
Apparently corporate America does not see eye to eye with Main Street America on whether the federal government's $1 trillion annual health care outlay is enough. A recent poll found that corporate executives would rather see the government spend less on health care, while citizens would prefer to see more spent on medical services.
SOURCE: WIRTHLIN WORLDWIDE, MCLEAN, VA
---
High satisfaction with managed Medicare
Mathematica Policy Research conducted a study to determine whether Medicare beneficiaries in HMOs are satisfied with quality and access. The overwhelming majority of the 3,080 surveyed rated their health care plans excellent or very good.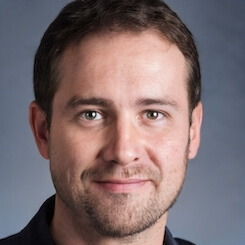 Paul Lendner ist ein praktizierender Experte im Bereich Gesundheit, Medizin und Fitness. Er schreibt bereits seit über 5 Jahren für das Managed Care Mag. Mit seinen Artikeln, die einen einzigartigen Expertenstatus nachweisen, liefert er unseren Lesern nicht nur Mehrwert, sondern auch Hilfestellung bei ihren Problemen.