A trade association that represents 20 HMOs in Maryland filed a lawsuit last month against the state commission that sets hospital rates, alleging that the commission has let hospitals overcharge HMOs for services. In the lawsuit, filed in Baltimore Circuit Court, the Maryland Association of Health Maintenance Organizations argues that Maryland's Health Services Cost Review Commission also violated HMOs' "due process rights" by not following legally established procedures in setting rates.
Maryland is the only state that sets hospital rates directly
–and also the state with the highest HMO enrollment penetration. It has been weighing a 3.86 percent cut–officially called a "correction factor"–in hospital rates since the state found that in 1996 the cost of a hospital stay in Maryland increased 4.67 percent, about double the national average.
Hospitals vigorously fought the proposed rate cut. Vowing to file their own lawsuit against the state if it was imposed, they persuaded the state to postpone the cut while a task force studied the situation.
But the task force, which included representatives of hospitals, HMOs and business and labor organizations, was unable to resolve the matter. As a result, it goes back to the commission, which is scheduled to vote this month on whether to cut hospital rates and by how much.
Physicians Force Second Look
at Pa. Blues Merger
A court ruling last month may lead to hearings to revisit the merger last fall of Blue Cross of Western Pennsylvania and Pennsylvania Blue Shield to form Highmark Blue Cross and Blue Shield.
The ruling came in response to a lawsuit filed by the Pennsylvania Society of Internal Medicine and the Philadelphia County Medical Society, which maintained that the Blues' merger will reduce physicians' clinical autonomy. Pennsylvania Blue Shield, like most Blue Shield plans, was started, and has over the years been largely run, by physicians.
The physician groups originally sued to block the merger on antitrust grounds and because, they said, it would interfere with obligations the insurers must meet as tax-exempt, not-for-profit plans. But the deal was closed in December, a month after the state approved it.
In his opinion, Judge Dan Pellegrini said the court has no jurisdiction to rule on the lawsuit until the state insurance commissioner determines if the parties to the lawsuit are affected by the merger. If they are, the commissioner must hold public administrative hearings, which include presentation of evidence and cross-examination of witnesses, to determine if the complaints in the suit are valid. The insurance department could appeal the court decision and avoid hearings. If held, such hearings could conceivably lead to dissolution of the merger.
Wilson Says No To HMO Reform Until Next Year
California Gov. Pete Wilson essentially put health reform in the state on hold until 1998 when he said last month that he'll wait to hear from a task force early next year on managed care regulatory reform before signing any health care legislation that passes the Senate and Assembly.
The Republican governor then proceeded to veto the first HMO reform bill of the year, which would have allowed women direct access to Ob/Gyns without a referral from a primary care physician. As many as 85 other health reform bills could reach Wilson's desk this year.
The 30 members of the task force, including 20 appointed by Wilson, unanimously supported a statement opposing the governor's decision to delay action on revising health care regulations, saying that each bill should be considered "on its merits" and that the work of the task force "should not impede the legislative process." Wilson responded in a letter to legislative leaders, saying that the legislature should "wait for the task force's recommendations rather than engage in a piecemeal, uncoordinated approach" to health care reform.
Sweeping HMO Legislation Signed
By Gov. Whitman
New Jersey Gov. Christine Todd Whitman signed the Health Care Quality Act, a wide-ranging revision of managed care regulation that had evolved over two legislative sessions. The bill guarantees consumers the right to appeal when a request for care is denied, requires that plan medical directors be licensed physicians and prohibits plans from providing financial incentives to deny medically necessary care or including "gag" clauses in physician contracts.
The bill also allows physicians to appeal any decision to terminate their contracts prematurely, requires insurers to offer a point-of-service option allowing patients to choose an out-of-network physician for an additional charge, and allows the departments of Insurance and Health and Senior Services to oversee managed care organizations.
In her signing statement, Gov. Whitman, a Republican, said she's proud "that New Jersey is a leader in guarding consumers against the abuses of managed care." She said the act will "assure more New Jersey families that they will get the medical treatment–and the fair treatment–they deserve."
The head of the state HMO association said the new law would lead to higher insurance premiums.
New York Now Requires Coverage
For Chiropractic
Amid controversy, New York has joined the ranks of states requiring that HMOs cover visits to chiropractors. After vetoing a similar measure last year, Republican Gov. George Pataki signed this year's bill Aug. 21 because he said it kept in place "effective, time-proven cost controls."
The measure would require coverage for up to 15 visits a year for the first two years, after which that limit would be removed. Critics contend that it would limit HMOs' ability to manage medical expenses.
Consumer interest in chiropractic is growing rapidly, according to Andrew Aho, vice president for managed care at the Arlington, Va.-based American Chiropractic Association. But the enactment of the New York law, he says, "has as much to do with the political clout of the chiropractor as with consumer demand for the benefit."
Rand Report: States Alone Can't Cover All
With comprehensive federal health insurance reform dead for the foreseeable future, states are trying various approaches to extending health coverage to the uninsured. But two researchers from the Rand Corp., a health policy think tank in Santa Monica, Calif., say that state efforts alone won't be enough to achieve universal coverage.
"Targeted federal financial assistance beyond current levels is a necessary condition, if state health reform is to be relied on as the chosen vehicle for a drive toward universal coverage," write M. Susan Marquis and Stephen H. Long in the Journal of the American Medical Association [Aug. 13, 1997; 278: 514–517].
Part of the problem, the researchers conclude, is that the states with the highest uninsured rates also have the lowest tax capacity.
They estimate the cost of a program that would provide typical insurance benefits to low-income persons who are not now covered by employer or public plans.
They also estimate the additional federal income taxes that a family would pay to finance such a program on a national basis and contrast it with the additional state income taxes that the family would be required to pay if each state independently introduced the same program.
The state tax estimates are proportionately higher in states with higher rates of uninsured persons. But these turn out to be the same states that have lower tax capacity, as measured by the estimated federal income taxes they would pay towards a national effort.
The 12 states with the highest rates of uninsured people form a continuous band from California to Florid
---
Our most popular topics on Managedcaremag.com
---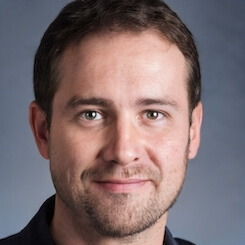 Paul Lendner ist ein praktizierender Experte im Bereich Gesundheit, Medizin und Fitness. Er schreibt bereits seit über 5 Jahren für das Managed Care Mag. Mit seinen Artikeln, die einen einzigartigen Expertenstatus nachweisen, liefert er unseren Lesern nicht nur Mehrwert, sondern auch Hilfestellung bei ihren Problemen.