Both sides of the aisle on the Hill, not to mention the White House, are still congratulating themselves on passage of the budget act. So many are claiming to have fathered this bill that the New York Times joked that what was needed next was a paternity test.
Macro changes? Some analysts see resources shifting from the elderly to the young, in the form of Medicare cuts juxtaposed against tax credits for child care and tuition, and state block grants for health insurance for children. By slanting the Medicare playing field toward managed care, other analysts say, the lawmakers have begun the death knell for fee-for-service Medicare.
For starters, the means testing and age-of-eligibility increase for Medicare were dropped, but are by no means dead. With respect to the former, the president's insistence on using the Internal Revenue Service to collect premiums from wealthy beneficiaries probably did it in. Too much like a tax, cried Republicans, who didn't fancy the idea of explaining it to their constituents. But, make no mistake, these issues will be back. How to keep Medicare alive to serve the post-World War II generation will be the subject of a bipartisan commission reporting to Congress in March.
The bill contains still other interesting policy changes, grouped under the heading Medicare+Choice (or the more catchy MedicarePlus).
First, wealthier beneficiaries have more options–if they want to pay for them. They will now be able to sign private contracts with doctors at any price.
Second, beneficiaries now have the option of enrolling in health plans that allow them to choose doctors and hospitals. Medicare will make fixed monthly payments to the plans, and the plans can charge unlimited premiums to the patients on top of the Medicare payment. Under such plans, doctors would receive fees rather than capitated payments. In fact, the new product is called a "private fee-for-service" plan.
Although the screaming started immediately–"rich doctors creating boutique plans for rich people" and "extraordinary human tragedies will result if beneficiaries do not realize such plans will cost them more"–it's a done deal.
Other changes:
Medicare buys a decade of solvency at the cost of $115 billion in cuts, mostly to physicians and hospitals.
Payments to hospitals will be frozen in fiscal 1998, the first time in the program's history. Thereafter, prospective payments will be keyed to a "market basket" cost-of-living indicator minus 1.9 percent in 2000 and market basket minus 1.0 percent in the next two years.
Payment disparities between urban and rural areas will be reduced gradually over the next six years, aiming toward a 50/50 blend of national average costs and local costs in setting the Medicare allotment.
Rural areas will benefit from the new $367 per-person, per-month payment (some rural areas now receive only $200). Interestingly, the new blended payment formula will also benefit HMO-strong areas, such as Minneapolis, where cost controls have resulted in lower fees and thus a lower Medicare payment if based on local standards. Hard hit will be facilities in high-payment areas, such as Florida's Dade County, where payments would have topped $1,100 under the old formula.
Medicare managed care plans also will no longer have to receive half of their revenues from commercial patients. For their part, patients may disenroll monthly through 2001. After that, Medicare managed care plans may require annual enrollments, with a three-month (2002) and then a six-month disenrollment period (after 2003).
Doctors would be ungagged and necessary medical care would have to be available to Medicare patients at all times.
Graduate medical education costs will be carved out of the MedicarePlus payments over the next five years and sent directly to teaching hospitals. Disproportionate-share payments to hospitals, another hot potato, will be reduced 5 percent over the next five years.
Physicians and hospitals will be allowed to form PSOs–provider-sponsored organizations–to provide care to Medicare beneficiaries. (See the feature story on PSOs, page 83). On the Medicaid side, lawmakers managed to net $13 billion in savings, while increasing state flexibility (For one thing, the states can provide Medicaid managed care without getting permission from Uncle). "The governors," concludes a health analyst for the National Governors Association, "have every reason to be thankful to the Congress and the president."
As for children's medical care–a hotly contested area–Congress trumped the president's requested $16 billion with $24 billion. Families of four with incomes of no more than $32,000 will be eligible (over 70 percent of the nation's uninsured kids). The states, however, will be able to set income limits below that mark. As for the disbursement mechanism, the states can choose Medicaid, private insurance or a combo. However, the benefits must be comparable to the Blue Cross/Blue Shield plan enjoyed by federal employees or the HMO with the largest non-Medicaid enrollment in the state.
What about our old friend, competitive bidding for Medicare contracts? Seven demonstration projects will be set up in 1999. Coordinated care (case management) demonstrations also would be mandated; starting in 1999, Medicare would pay physicians for telemedicine services.
Take as needed…
The Prospective Payment Assessment Commission and the Physician Payment Review Commission have been combined into a 15-member Medicare Payment Review Commission, members to be ap- pointed by the end of September…. The Joint Commission on Accreditation of Healthcare Organizations is modifying the degree to which small hospitals (under 30 patients) must use outcomes and other performance measures to qualify for accreditation under its new Oryx program. Oryx formerly required monthly submissions of data from all hospitals; quarterly payments are the new way.
---
Our most popular topics on Managedcaremag.com
---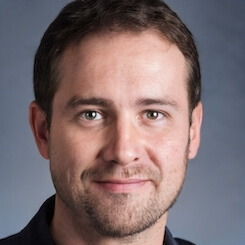 Paul Lendner ist ein praktizierender Experte im Bereich Gesundheit, Medizin und Fitness. Er schreibt bereits seit über 5 Jahren für das Managed Care Mag. Mit seinen Artikeln, die einen einzigartigen Expertenstatus nachweisen, liefert er unseren Lesern nicht nur Mehrwert, sondern auch Hilfestellung bei ihren Problemen.