Way back when, credentialing was something done only by hospitals. Now, nearly every health plan must do a check on every physician. The AMA has a plan to lighten the burden. But will it work for all parties?
Getting all physicians on the same page when it comes to credentialing and quality measurement is a monumental task, but that's exactly what the American Medical Association wants to accomplish with a new voluntary program.
It wants the program to replace the current duplicative patchwork of physician assessment programs with a uniform national standard recognized by health plans, hospitals and the public. The program is not, however, intended to be a substitute for any specialty board certification.
For physicians, the American Medical Accreditation Program–AMAP–will "provide relief from the hassle factor" involved in meeting the various credentialing requirements of the many different health plans they contract with, says William F. Jessee, M.D., the AMA's vice president for quality and managed care.
Jessee outlined AMAP last month at the annual meeting of the American Society of Internal Medicine in Washington, D.C.
In addition to reducing hassles for physicians, AMAP also is intended to drive down some of the administrative costs associated with the way credentialing is currently conducted.
To date, physician response has varied from relief to frustration, says Jessee. Those who deal with several managed care plans want to get involved in the program immediately. But for some who have minimal managed care involvement, he says, the response has been, "Leave me alone; I don't need another credentialing program."
The program will start with implementation through the Medical Society of New Jersey; NYLCare will be the first client. Maryland and the District of Columbia are likely to follow, Jessee told the ASIM. The aim is to have the program operational in 10 states by the end of next year.
AMAP will measure physicians against national standards and peer performance in five areas: credentials, personal qualifications, environment of care, clinical performance and the results of patient care. The program is concentrating initially on the first three areas. Clinical per- formance and patient care results will be worked into the process by 2001.
The standards include required and supplemental categories. Among the required standards are satisfactory medical, postgraduate and continuing medical education, unrestricted medical licensure and controlled-substance registration, no violation of the AMA Principles of Medical Ethics and a satisfactory score on a review of the medical office. In addition, physicians must score at least 11 out of 22 possible points on 13 supplemental standards.
Filling a need
Jessee told ASIM members that the need for a standardized, physician-driven program has never been greater. Insurers and health plans have taken control of this function as they attempt to meet patient and employer demands for evaluation of quality.
Nevertheless, AMAP has some way to go before establishing itself as the medical profession's prime accreditation body. In fact, AMAP remains controversial in today's managed care environment, says David B. Nash, M.D., M.B.A., associate dean at Jefferson Medical College in Philadelphia: "The point will inevitably be reached where managed care companies will either accept AMAP or decide that they need to send their own managed care medical directors or others to certify medical offices. That point is not upon us yet but clearly will be politically important soon."
Nash also is a member of AMAP's performance measures advisory committee.
AMAP officials are trying to persuade health plans and hospitals to use AMAP for their physician credentialing and evaluation. But among these targeted groups, a certain amount of skepticism prevails. Donald M. Nielsen, M.D., associate medical director for quality at the Kaiser Permanente Medical Groups and an AMAP board member, says, "While there is a lot of interest in the process, we are waiting to see how it is carried out in order to actually verify that it is what it purports to be." He says plans are supportive of having information available to them without their making individual requests of physicians.
Even though it will take some time for AMAP to be generally accepted, physicians are advised to study the requirements carefully. "It is important for physicians to understand the AMAP requirements, because the requirements may eventually work to their advantage," says Nash.
Board-certified and recertified doctors have a head start on AMAP accreditation. Certification satisfies many AMAP standards, but a physician who is not board-certified can obtain AMAP accreditation by having an excellent office operation, by being actively involved in peer review activities and by being a member of a society in which ethical behavior is subject to review.
Is there a risk that this new certification effort will be abused–presented as if it means more than it really does? It's possible, but checks and balances are being built into the program to avoid that problem, says Nielsen.
"We are making sure that the process is going to be fair and objective and that the data that are generated can be relied upon by the physician as well as anyone who could be contracting for that information," he declares.
More fundamentally, says Nash, "We have to be sure that we are measuring things that are worth measuring." To guard against these potential problems, "We are trying to pick the best vendors and we are going through a vigorous national request for proposals and evaluation."
Implementation
AMAP will be implemented through state and county medical societies, specialty societies and other accreditation organizations. In addition, the AMA has asked the National Committee for Quality Assurance to accept AMAP's credentials data and office site reviews as meeting the NCQA requirements in these areas.
Once AMAP reaches agreements with several health plans and hospitals in each state, physicians affiliated with those entities will be asked to apply for AMAP accreditation. After they have applied, AMAP will verify their credentials with primary sources, conduct an office site review and give an accreditation report and certificate to each doctor who meets its standards.
No other group now conducts a program of this scope or depth, AMAP officials maintain. AMAP will provide a complete portfolio of verified credentials and office review information to each health plan, hospital or other organization that uses AMAP.
AMAP officials still have work to do clearing up concerns and skepticism in the health care community. Some worry that the program will be used by the AMA to increase membership, but the association denies it and says AMAP will be open to all physicians regardless of membership.
Jessee emphasizes that the program's accreditation certificate was never intended as a substitute for board certification. But 10 of the required 11 supplemental points can be satisfied by board certification and recertification.
AMAP may be the most ambitious task the AMA has ever undertaken, says Jessee. Whether it can achieve the broad role the association envisions for it is yet to be seen.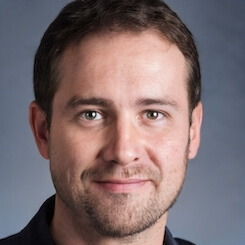 Paul Lendner ist ein praktizierender Experte im Bereich Gesundheit, Medizin und Fitness. Er schreibt bereits seit über 5 Jahren für das Managed Care Mag. Mit seinen Artikeln, die einen einzigartigen Expertenstatus nachweisen, liefert er unseren Lesern nicht nur Mehrwert, sondern auch Hilfestellung bei ihren Problemen.