At a glance

Marriott International
Florida Workers' Comp

| | |
| --- | --- |
| Number of employees affected | 15,000 |
| Years required to build network | 2 |
| Percent of providers applying who were accepted into network | 45 |
| Percent of injured employees who have lost work days so far | 8 |
Marriott International, the huge hotel chain, with 15,000 employees in Florida alone, faced a deadline in the Sunshine State: Along with other employers, Marriott learned in 1994 that by Jan. 1, 1997, all workers' compensation programs had to be governed by managed care.
"We had many of the elements of a managed care arrangement in place already," says Brenda A. Peavy, manager of Marriott's Workers' Compensation Managed Care Arrangement. "We had our own nurse care managers and many experienced physicians. The people we were working with understood the workers' comp system."
Nonetheless, the company undertook a two-year process of complying with the upcoming deadline. The first step was to assess the managed care companies in the state and see what they had to offer in terms of workers' comp. "It seemed many of them were taking their group health networks and putting a workers' comp stamp on them," Peavy says. They also talked to other corporations and employers.
"To be frank," Peavy says, "we began to think that the products being offered by these managed care companies were not as good as their marketing was.
"We were frustrated. We knew our litigation rate was low, our return-to-work statistics were good. We were reluctant to give up what we had. We also believed we could do this ourselves economically."
Workers' comp requires a different form of medicine–almost the opposite approach–from that practiced by traditional managed care organizations. Because workers' comp tries to get the patient back on the job as soon as possible, a measured, wait-and-see approach may be counterproductive. "Managed care really has to do some giving and taking to mesh with workers' comp," Peavy says. "We want rapid care, full bore, to move the case along. It may be appropriate to get that MRI first thing."
Physicians also have to be convenient to the work site and willing to see people immediately, certainly the same day as the illness or injury. Preventive care and workplace safety are also elements of a workers' comp physician's medical responsibilities.
The Florida fee schedule for workers' comp was already low, Peavy explains, and the other workers' comp networks were asking physicians to take a further cut. "We wondered, what kind of provider can you get for that?"
Going it alone
Marriott took two years to build a network and write regulations. "Everyone was trying to do it," says Peavy. "This was new to the entire state."
"Our first priority was to get quality physicians. We looked at their records. Do they see patients in a timely way? Do they return them to work rapidly? Are they good at defining and insisting on transitional duties while a person recovers? Are they board-certified? Do they understand occupational medicine? Can they differentiate preexisting and work-related?"
The company came up with a list of 3,000 physicians and ancillary facilities statewide. It offered contracts to them and most responded, she says. For one thing, the company was paying physicians at the Florida fee schedule instead of demanding reductions, as some some of other networks were doing.
"The doctors were surprised," Peavy recalls.
The next step was credentialing. "We established criteria and measured each applicant against them. Elements included completion of the Florida [state government's] course for workers comp physicians, experience in treating occupational injuries, board certification and willingness to work with nurse care managers. We verified everything through the National Practitioner Data Bank."
Less red tape for physicians
Eventually, 1,800 providers were included in Marriott's network in 26 counties. "We actually tried to limit our network," Peavy says. "This way, the doctors know the nurse care managers, the nurses know the doctors. Information flows.
"We have tried to cut the red tape as much as possible for the doctors," Peavy explains. "The nurses are there to answer any questions from the doctors or the patients. The doctors appreciate the fact that the nurses are there to make their job easier.
"We are not," she emphasizes, "trying to manage the medical decision-making. The nurse is the one point of contact between us and the doctor. If a bill is not paid, the doctor can go to the nurse, who can channel the question to the proper party. There are no calls. No precertification numbers. No billing numbers. No disputes."
The company also does not issue treatment protocols. "We do use the Pressley-Reed standards for a retrospective review," Peavy says. "But we don't want the doctors practicing cookie-cutter medicine. "The nurses also go to the workplace and talk to the supervisors. They say, 'Here are this person's restrictions. Now, can we work out a transitional job?'"
Physicians also are invited to visit the workplace, and some go, Peavy says. "For example," she explains, "the patient may say he works in a hotel laundry, and a doctor who hasn't been to the workplace may visualize him folding towels, while actually our laundries handle tons of linens in huge and potentially dangerous machines."
Apparently, the employees like the new system. Marriott took two months to roll it out and tell them how it works. Since Jan. 1, Marriott has experienced 800 incidents in Florida, but only 65 involved lost time. "More importantly, care has been more appropriate and patient satisfaction has been higher," Peavy says.
"Also, no one fell in the cracks and was out for weeks without a nurse following up."
Trusting the generalist
"Change is not always bad," says Peavy. "We found excellent family physicians, chiropractors, occupational medicine acute care clinics. It's a different mind set. We assume you can be treated by a generalist before going to a specialist. Medical cost savings have been impressive, she says, and direct payments to workers also seem to be down significantly.
"It's amazing," she adds. "The theory really worked!"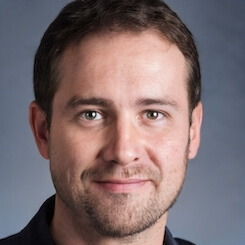 Paul Lendner ist ein praktizierender Experte im Bereich Gesundheit, Medizin und Fitness. Er schreibt bereits seit über 5 Jahren für das Managed Care Mag. Mit seinen Artikeln, die einen einzigartigen Expertenstatus nachweisen, liefert er unseren Lesern nicht nur Mehrwert, sondern auch Hilfestellung bei ihren Problemen.