Are some managed care companies operating a little too close to the margin? A surprising 22 percent of the HMOs examined recently by the National Association of Insurance Commissioners failed a test run of the risk-based capital formula NAIC is considering as a standard for managed care organizations' minimum capital reserves.
Last June, the NAIC's executive committee adopted a formula that would assign capital reserve requirements to managed care organizations according to the levels of risk they assume. The full NAIC is to vote on the plan in December. The Department of Health and Human Services is required to consider NAIC health organization risk-based capital standards when it issues solvency regulations for provider-sponsored organization next year.
During the summer, NAIC solicited financial information from HMOs and Blues plans to test the formula. An internal NAIC memo revealed that of the 205 responses received from HMOs, 22 percent did not report enough capital to avoid triggering corrective action under the formula. The memo says the "problem-company rate was well in excess of what was expected."
NAIC is examining several possibilities–among them, whether the formula sets an appropriate level for HMOs, and whether those HMOs are really undercapitalized. The same solvency standards were applied to Blues plans, 4 percent of which failed the test.
If PSOs are bound to NAIC guidelines, it will be a victory for HMOs. PSO boosters argue that because PSOs are usually smaller than HMOs, they require less capitalization. HMOs object, calling such thinking a "double standard" and warning that consumers will not enjoy equal protection if PSOs are exempted from HMO law.
Could More Doctors, HMOs Meet in Court?
The news that an arbitration panel awarded a New Jersey physicians group $9.6 million in a dispute with Prudential over the insurer's termination of its contract with the doctors' HMO, South Shore Health Services, sent shock waves through the business end of the medical world. Legal experts commented that the case could touch off a litigation landslide within the industry.
Indeed, the AMA is girding for courtroom war with managed care. It has established a Division of Representation to provide physicians with legal and practical expertise to battle health plans. In announcing the division's activities to its membership, the AMA ran an American Medical News editorial entitled "Tales From the Front," complete with illustrations of airplanes labeled "deselection" and "payment denial" dropping bombs on doctors hunkered behind a row of sandbags. The editorial urged members to tell the AMA "your managed care war stories."
Carol O'Brien, AMA senior attorney, says that since the editorial, physicians have flooded the division with gripes–and that among them, common threads are evident. "We are hearing many complaints about retrospective denial of care, where coverage is denied after preauthorization–especially on emergency care." O'Brien says another common concern is about contracts that require physicians to hold plans harmless in cases of insurer insolvency.
80 R.I. Doctors Leave Aetna U.S. Healthcare
Health officials in Rhode Island are determining whether Aetna U.S. Healthcare has enough physicians to meet state requirements for access to care, after a group of 80 primary care doctors quit the HMO.
Rhode Island Primary Care Physicians Corp. dropped the company over administrative matters, sending 1,500 members scrambling to find new doctors. The group will continue to treat Aetna U.S. Healthcare patients during a transition period.
Linda Johnson, the state's head of managed care regulation, says, "We met with Aetna and proposed several courses of action. It will be up to them either to agree to a consent order, which lists conditions under which the HMO can operate in the state and would include a probationary period and a fine, or to request a hearing."
With 3,300 subscribers in Rhode Island, Aetna U.S. Healthcare enrolls only a small fraction of the Ocean State's managed care market. The insurer, which has about 100 physicians statewide, has said it is committed to remaining in Rhode Island and is trying to recruit other physician groups.
Members, M.D.s Rate Plans in Medstat Poll
Autumn typically produces a din from health plans claiming that one survey or another ranked them number one in consumer satisfaction. No surprise there–after all, fall is open enrollment season. But amid the clatter, a Medstat Group survey measuring opinions of physicians and employers–in addition to enrollees–may stand out.
Medstat's Quality Catalyst program placed 39 fee-for-service and managed health plans in six markets under the magnifying glass. The results, released in October, reveal disparities in perceived clinical performance, while also measuring physician opinion on what constitutes a good health plan. Overall rankings are based on a combination of responses from all groups (see chart).
Members evaluated their plans on treatment of three chronic disorders: asthma, diabetes and low back pain. "These conditions are costly and highly prevalent," says Dennis Becker, Medstat senior vice president. "That assured that we would get opinions from a higher proportion of people who are using their health plans." Plan scores for these conditions reflect post-treatment symptom severity, which Medstat believes will be important to employers seeking outcomes data. Plans were also evaluated on separate preventive measures.
Physicians, meanwhile, were quizzed on whether and why they like a health plan, and if they would recommend it to colleagues. Doctors placed importance on limits on care and administrative aspects. "Physicians are pleased that someone is finally asking them," Becker says, adding that doctors and consumers generally agreed on the best plans in their areas.
New England Medical Center developed the questionnaires, while J.D. Power and Associates did the sampling. Medstat plans to expand Quality Catalyst next year to 15 to 25 markets and release its data in June–when employers must decide what plans to offer when open enrollment season again rolls around.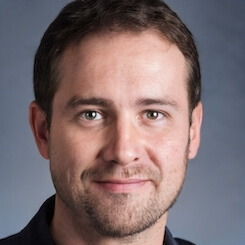 Paul Lendner ist ein praktizierender Experte im Bereich Gesundheit, Medizin und Fitness. Er schreibt bereits seit über 5 Jahren für das Managed Care Mag. Mit seinen Artikeln, die einen einzigartigen Expertenstatus nachweisen, liefert er unseren Lesern nicht nur Mehrwert, sondern auch Hilfestellung bei ihren Problemen.