STATE INITIATIVES
Two to one, Washington State voters rejected Initiative 673, the so-called patient-choice measure that would have allowed people to keep their doctors after joining an HMO, changing jobs or switching health plans. The measure also would have forced insurance companies to disclose how much of each premium dollar is spent on actual health care delivery.
In neighboring Oregon, voters rejected, by a 3-to-2 ratio, a proposal to repeal the nation's only physician-assisted suicide law. The controversial statute lets mentally competent persons with less than six months to live request a lethal prescription from a doctor.
Leaders of the campaign to repeal the assisted-suicide law complained that it pressures indigent sick patients to choose to die. They said doctors cannot reliably predict when a person has only six months to live, and warn that the law's focus on oral dosage means many patients take hours to die, perhaps uncomfortably.
The National Right to Life Committee and the Roman Catholic Church raised more than $3.5 million in their efforts to repeal the law.
The failed Washington initiative would have barred plans from excluding any willing practitioner–including chiropractors, optometrists, naturopaths and nurse practitioners –from their provider panels, as long as those plans cover their specialties. Managed care companies formed a coalition to fight the initiative, saying it would raise costs and thus hurt businesses and the working poor. Several business groups also opposed the measure.
Chiropractors made up the largest group supporting the proposal. According to an analysis in the Spokane, Wash., Spokesman-Review, chiropractors donated two-thirds of the nearly $375,000 given to the pro-initiative campaign as of Oct. 30. Of the more than $1.6 million raised to fight the measure, most of it came from large HMOs, according to the paper.
Washington voters also chose, three to two, to legalize medicinal use of marijuana, LSD and heroin.
New York Officials Scrutinize Oxford Following Crash
In the wake of the stunning beating its stock took in October's selloff, Oxford Health Plans now faces an investigation by New York's attorney general.
Oxford has grown rapidly, with revenues up from $1.8 billion in 1995 to $3.1 billion in 1996, and its stock outperformed shares of many other managed care companies for several months.
But Oxford's stock fell 62 percent on Oct. 27–a day when the Dow Jones Industrial Average took a 7-percent hit–after the company said its third-quarter results would be worse than expected. Oxford blamed the problems on a new computer billing system; in September, the company had conceded that billing snafus had pushed accounts receivable past the $200 million mark.
Oxford, based in Norwalk, Conn., reported a loss of $78.2 million, or 99 cents per share, for the quarter ended Sept. 30, after announcing Oct. 27 that it expected to lose between 83 and 88 cents per share for the quarter. Oxford posted net earnings of $26.7 million, or 33 cents per share, for its corresponding quarter in 1996.
New York Attorney General Dennis Vacco is looking into the plan's billing and payment practices along with possible insider trading. Oxford also faces several class-action shareholder lawsuits. Its chief financial officer has resigned.
New Jersey and Illinois Issue HMO Report Cards
New Jersey's Department of Health and Senior Services last month released its HMO "performance report" comparing the quality of care delivered by HMOs serving nearly 1.8 million residents. Twenty-seven measures were used, based on information from the HMOs and the National Committee for Quality Assurance.
In Illinois, nearly two-thirds of HMOs lost money last year, including 11 plans that had losses for two years running. Each plan's financial performance is listed in the "1997 Guide to Illinois Health Maintenance Organizations," issued by the Illinois State Medical Society.
The Illinois guide looks at plans' medical expense ratios, administrative costs and profits, as well as premium costs and utilization data. It also includes information on complaints against plans filed with the state's insurance department.
The 42 HMOs operating in Illinois during 1996 had a net loss of $92 million. Thirty-three with at least 30 percent of their business in Illinois during 1996 lost $72 million. These pretax figures are taken from state insurance department reports.
"There are differences among HMOs in Illinois," says ISMS President Jane Jackman, M.D. "The guide will help patients ask better questions of plans or their employers, and get better value for their health care dollars." The report does not, however, analyze individual plans' financial performances.
The report is available online at http://www.isms.org, or in printed form from the ISMS in Chicago.
The New Jersey report finds that in five measures–immunizing children by their second birthday, screening for breast and cervical cancer, providing prenatal care during the first trimester and giving checkups to new mothers within six weeks of delivery–the average performance of the state's HMOs fell short of regional and national averages.
The $370,000 report also incorporates results from a consumer satisfaction survey of 5,500 New Jersey HMO members conducted during the summer by the Eagleton Institute's Center for Public Interest Polling. Respondents were asked whether their doctors spend enough time with them, whether paper work and payments are reasonable, and whether the HMO's and doctor's staffs are helpful.
Both business and consumer groups hailed the New Jersey report as useful, but the state HMO association criticized it because it does not measure non-HMO delivery systems. The complete document, "New Jersey HMOs: Performance Report," is available free from the Department of Health and Senior Services' Office of Managed Care in Trenton. A copy can also be obtained online at http://www.state.nj.us/health/hmo/hmoreport.htm.
Pennsylvania Widens Coverage For Mastectomy
Pennsylvania Gov. Thomas Ridge, a Republican, has signed a bill that bars insurers from requiring that mastectomies be performed on an outpatient basis. The bill also mandates coverage of a home health care visit for patients within 48 hours of discharge from a hospital and requires coverage for prosthetic devices and reconstructive surgery for up to six years following a mastectomy.
In addition, the new law brings Pennsylvania into compliance with the federal Health Insurance Portability and Accountability Act by assuring continued coverage for those who switch from group to individual coverage. Provisions regarding mastectomy coverage take effect immediately, while those concerning HIPAA take effect Jan. 1.
Also last month, Ridge urged Pennsylvania's General Assembly to pass pending legislation that would ensure that HMOs have enough doctors and facilities to serve all members, prohibit health plans from discriminating against patients with expensive medical conditions and require that HMO treatment-review boards obtain certification from the state health department.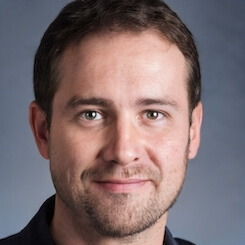 Paul Lendner ist ein praktizierender Experte im Bereich Gesundheit, Medizin und Fitness. Er schreibt bereits seit über 5 Jahren für das Managed Care Mag. Mit seinen Artikeln, die einen einzigartigen Expertenstatus nachweisen, liefert er unseren Lesern nicht nur Mehrwert, sondern auch Hilfestellung bei ihren Problemen.