The health plan's New Hampshire subsidiary rolls out its Compass SmartShopper program to small employers this month
As wellness programs across the country demonstrate, nothing motivates quite like money. Tie that to information, and insurers might yet create the educated consumer. That's the idea behind a program by Anthem Blue Cross & Blue Shield in New Hampshire. In Compass SmartShopper, patients can earn up to $500 just for doing a little shopping around before getting that MRI or infusion therapy.
Being rolled out
The program, available to large employers since 2010, is being rolled out for small business (1–50 employees) this month. It's all about the cost of services — information that many patients either can't find or don't want to find.
Medical director Richard P. Lafleur, MD, hopes that participating patients who work for large employers and their physicians will spread the word. "Small businesses are going to be interested," says Lafleur.
Health care has long been plagued by variation in quality, but also in cost. No guarantees can be given yet concerning the effectiveness of SmartShopper. "This is voluntary," says Lafleur. "We brought Compass SmartShopper out as an added benefit." A member may ignore it and get care covered as directed by his physician.
Chris Dugan, an Anthem spokesman, points out that small employers are aware that they may participate "and they've all been given information either from the brokerage channels or directly from us about how the program works, how to get engaged, and what the procedures are." Now, the insurer will just have to wait and see.
The program targets many high volume elective procedures and tests including CT scan, physical therapy, joint replacement surgery, mammogram, MRI, infusion therapy, shoulder arthroscopy, sinus surgery, and ultrasound.
John has back pain…
Between 40 and 50 large employers participate, says Dugan. An Anthem brochure aimed at consumers explains how it works: "John went to the doctor complaining of back pain. John's doctor recommends an MRI and writes a referral to the local hospital. John calls Compass SmartShopper and speaks with a health cost adviser who identifies a more cost-effective facility just minutes from his home. John chooses the more cost-effective option for his MRI and qualifies for an incentive. He lowers claim costs — and gets a $150 check in the mail." (See "SmartShopper Offerings for Employers and Patients below.)
SmartShopper offerings for employers and patients
Officials at Anthem Blue Cross & Blue Shield in New Hampshire know what officials at every health plan in the country know: There's huge variation in costs for certain services. For instance, here are the extremes of what one large employer pays:
Cost varies widely for same procedures
| | | |
| --- | --- | --- |
| Procedure | Minimum | Maximum |
| CT scan of the abdomen with dye | $750 | $2,839 |
| MRI of the knee | $881 | $3,597 |
| Digital mammogram | $231 | $818 |
| Ultrasound of the pelvis | $177 | $741 |
Money available for shopping around
If a patient in Anthem's Compass SmartShopper program chooses to go to the provider with the less expensive test, he can receive money. The program offers two levels of incentives for certain procedures, based in part on the choice of locations and the average cost within an area.
| | |
| --- | --- |
| Procedures | Incentives |
| MRI | $150/$75 |
| PET scan | $150/$75 |
| Mammogram | $25/$15 |
| Remicade infusion therapy | $500/$250 |
| Total joint replacement | $500 |
"It's trying to engage the member," says Lafleur. "You don't want to necessarily create a stick, although that's been one approach that has been used over the years."
Reality
If all goes well, patients and physicians will notice the reality that clinician executives at health insurance plans must always deal with. For instance, Provider A might charge $3,597 for an MRI; Provider B, $681. The example comes from Anthem data. If the patient uses Provider B, he can receive up to $150 within 45 days of payment of the claim.
"You want that conversation to occur," says Lafleur. "You want the member to say, But doctor, why should I go to facility X when facility Y is 40 percent cheaper?"
In this manner, Anthem participates in a national conversation. "You see articles about the cost of a test differing widely from one practice to another," says Lafleur.
"Sometimes those practices are in the same town or the same city."
The program focuses on cost and offers no "information about quality simply because it is hard to measure for specific services such as an MRI," according to a brochure Anthem provides to customers. However, all providers must "meet strict standards to be part of the Anthem network."
Employer interest
Anthem is also trying to enlist employers, who should certainly be motivated. Another Anthem brochure, this one geared to businesses, underscores the issue. "We know … and so should you. Check out this example. The difference in cost between providers within Manchester is $2,916 for the same MRI. Replicated across hundreds of common elective medical and radiology procedures, you may avoid paying thousands of additional claim dollars each year."
The program also rides an effort to place more emphasis on physician groups, perhaps best exemplified by the Affordable Care Act's promotion of accountable care organizations and medical homes. "They expect the provider to take control and understand all aspects of this," says Lafleur.
In that sense, SmartShopper is good training because "it forces some of the responsibility back to the physician," says Lafleur. "One of the things that we've always found is that if you surveyed physicians and asked, What does X cost? — many of them will not know. Part of that is that they've gotten into a pattern of referring to a certain place without investigating the full scope of both quality and cost."
Physicians will sometimes bristle. "There's always that challenge on the quality side. They often say that theirs is better than the other ones. It's very hard to measure quality. In fact, frequently in radiology the quality is determined by what you're specifically looking for, the type of study that you're doing, and also the radiologist doing the reading.
"Who knows better than the physician who is ordering the test in conversation with the patient? He should be able to say, Look I really think what you need in this situation is this test, which is really done at a high level of performance at Location Y."
Positive feedback
Ultimately, Lafleur hopes to see a decrease in premiums, or at least slower escalation. The feedback from large employers has been positive, though Lafleur says that only a small number of consumers have used Smart Shopper so far.
"Again, it is voluntary. Nobody's forcing anybody to do this. But patients and members are starting to understand this issue.
Patients might believe that shopping around for the cheapest test is a good practice. In practice, however, when their own health is on the line, many are inclined to take the "money is no object" route.
That's where the physician/patient relationship might help. "The physician might say: Do I know the radiologist? He might pick up the phone and discuss this particular issue."
Right move
Lafleur says that including patients in the conversation about costs in the way Anthem goes about it might be a bit controversial, but he's confident that it's the right move.
"It's educating the patient, which is what many physicians have been asking for," says Lafleur. "It encourages that conversation at the provider level. It gets the patient to do some research on his own, so that's good."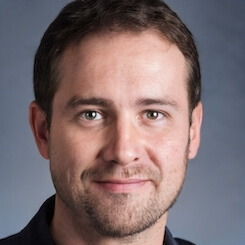 Paul Lendner ist ein praktizierender Experte im Bereich Gesundheit, Medizin und Fitness. Er schreibt bereits seit über 5 Jahren für das Managed Care Mag. Mit seinen Artikeln, die einen einzigartigen Expertenstatus nachweisen, liefert er unseren Lesern nicht nur Mehrwert, sondern auch Hilfestellung bei ihren Problemen.