By James Schultz
To introduce the latest addition to his professional family, Randy Axelrod, M.D., reaches not for a desktop photo but for a computer keyboard, then scrolls effortlessly through the names of patients, their ages, genders and diagnosis codes. The program he shows off is a healthy toddler, 18 months old. Like any new parent, Axelrod can't resist bragging.
"This is one of our SCTs: seriously cool tools. It's something I've always wanted to build. There hasn't been a proactive tool to manage medical information–until now."
A computer aficionado, Axelrod is senior medical director for the not-for-profit, Norfolk, Va.-based Sentara Health System, the state's largest integrated delivery system and a major managed care player in in southeastern Virginia. Axelrod has christened his brainchild the Patient Identification Manager, or PIM. An analytical reporting tool, PIM gives Sentara a potent means to fulfill managed care's mission: Save money and keep members healthy by encouraging preventive and maintenance care, rather than wait until members are sicker and their cases become costly. PIM culls information from claims and billing forms submitted by Sentara's 240,000-plus subscribers. Doctors and managers can rapidly access a wealth of detail on diagnoses, treatment, outcomes and preventive care, then act on that information. According to Axelrod, who calls PIM a combination of "measurement tool and action tool," its uniqueness is its breadth: PIM can do many things well.
"If PIM was a business, I'd be in trouble," says Steven Epstein, president and founder of Medai Inc.–short for Medical Artifical Intelligence–in Orlando, Fla. Epstein's company uses software to analyze disease outcomes and assess the quality and effectiveness of computer data used by health care systems. "What Randy has done is taken data and put them in a useable format that doesn't intimidate and can be used instantly. We're very impressed with what we've seen. I wish we could buy it."
Epstein may get his wish–but not right away. Axelrod says he's not quite ready to commercialize PIM, preferring instead to fine-tune the software while figuring out additional ways to put it to use within the Sentara system. "We've only scratched the surface," he says. "We have so many ideas for PIM that we're trying to find the time to do them all. You can't think of questions fast enough to ask it."
One of PIM's primary uses is prophylactic. The software is used routinely to send out mailers urging subscribers to make use of Sentara's array of preventive services, such as mammograms, early childhood immunizations, diabetic retinal screenings and, for the elderly, flu vaccines. Sentara administrators also use it to assist in asthma case management, study drug response in heart patients, track resource consumption and analyze procedure frequency for various Sentara-affiliated physician groups. Axelrod is adapting PIM to scrutinize the geographic distribution of disease within Sentara's service area, data he says he will pass on to the cities of Norfolk and Virginia Beach. In theory, the software will save lives, lessen the impact of chronic conditions and save Sentara hundreds of thousands, perhaps millions, of dollars in too-little, too-late delivery of care.
"Improve preventive care and disease management and you decrease costs," Axelrod asserts. "You can affect the community in a very, very big way. If you worry about the quality of care, dollars will take care of themselves."
Medical informatics
There appears to be a substantial increase in the number of practitioners in the emerging field of medical informatics, which studies ways to improve health care delivery by advancing care-related information management and analysis. The medical community has been relatively slow to adopt informatics-centered approaches to health care, according to internist Marshall Ruffin, M.D., president of the Informatics Institute in Bethesda, Md. Although physicians are usually enthusiastic about technology, the challenge of computerizing the volume and complexity of patient information is daunting. It is expensive to standardize data and figure out the best way to integrate and analyze the data.
Expanded use of medical management software nonetheless appears inevitable, as providers struggle to achieve unprecedented levels of operational efficiency. It is only within the last five years, says Ruffin, as the move to managed care has accelerated with smaller practices and provider systems merging into larger conglomerates, that software investment has increased.
"In general, the health care industry has lagged behind other industries in deploying computer-related technology," he explains. "In large part, it's because fee-for-service medicine traditionally hasn't required sophisticated information processing. It can be done by hand."
Now, says Ruffin, information processing has become less expensive. And as providers coalesce into large units, automated information flow becomes the principal way to control costs.
Sandra Fuller, professional practice director for the American Health Information Management Association in Chicago, calls programs like PIM "automated tickler lists." She points out that the mail-out reminders they generate can benefit both patients and providers. Patients begin to think prevention, not intervention, while plan administrators actively use the software to improve care quality over the long-term and reduce systemwide costs. Depending on their ultimate design and how well they are integrated into a health care provider's computer system, medical management programs can go past number crunching into clinical areas: setting schedules for flu shots and diabetes treatments, for instance.
"A tickler has the benefit of demonstrating value to the clinician right away," Fuller says. "It's very hard to keep track of thousands of patients in a given panel. We need to use technology in a way that engages the patient in discussions about prevention and preventive care."
Strictly speaking, a program like PIM is a far cry from the individual womb-to-tomb inclusiveness of an electronic medical record. But there are similarities between EMRs and PIM. Like EMR architects, developers of the Sentara program have labored to smooth the turbulent flood of information through their system, standardizing data from multiple sources so that useful comparisons can be made. PIM and EMRs alike must ensure that data are "clean" and duplication is filtered out. Ease of use is vital.
"Programs like PIM are difficult to build," concedes Bert Reese, Sentara's corporate director of information systems. "You've got to be able to solve three problems: data capture, data standardization and record duplication as the patient moves around the system. We've solved the first two and are working on number three."
Making PIM popular
One key to PIM's acceptance among Sentara administrators is its easy-to-use graphic interface, which masks a large and complex data base. The program can link multiple record queries together, so that a user can go quickly from the general to the specific. In the case of mammography screenings, for example, PIM can identify all female subscribers over the age of 40, exclude those who have already been screened, list those not in compliance, then move on to identify members who need yearly screenings, such as those over the age of 50.
Throughout, PIM "de-duplicates," automatically tracking notices already mailed and guaranteeing that additional letters aren't sent to those who have already scheduled appointments. It is programmed to monitor those who don't reply within a given period and then generates a personalized mailer prepared by a breast-cancer survivor and Sentara member, who shares her personal story of treatment and survival, entreating the recipient to act. If there is still no response, Sentara staff follow up with a telephone call–but only after the PIM-generated multiple mailings.
PIM's 25,400 lines of software code do not make it huge by contemporary programming standards. But it is called upon to accomplish complex feats formerly relegated to analysts wielding paper and pencil. Information systems consultant and PIM co-developer John Burrows says that he and Axelrod determined that if the software was to succeed, it would have to be a cinch to operate.
"We put a lot of smarts into it," Burrows contends, "but all of the complexity is hidden from the person using it. PIM does a lot of things behind the scenes."
Rocky road
The time cost is one of the stumbling blocks on the road to what Clement J. McDonald, M.D., considers nirvana: seamless, complete, paperless medical records. McDonald, a past president of the American Medical Informatics Association and director of the Regenstrief Institute for Health Care in Indianapolis, says that building an effective computerized record is complicated by time and technology. Busy doctors barely have time to conduct a review of systems and scribble orders, much less painstakingly enter information into a computer. Then there's the problem of doctor-patient interaction. Even with a simple-to-use, voice-activated computer system, a patient would be privy to every physician utterance or preliminary diagnosis. And that doesn't include the computer's doubtful ability to make complete sense of the entered text, however well defined.
"We can't take the complex choices in our lives and turn them into a 200-question multiple choice form," McDonald asserts. "That doesn't mean we can't get some coding and structure. But we do have to ask the question: Why do we need to have everything structured and encoded? What exactly will the information be used for?"
McDonald says that perhaps as many as 500 large-group practices nationwide are building some sort of medical information software. By his estimate, more than 20 commercial vendors have or are planning to deliver electronic medical record systems.
"Everyone wants electronic medical records," McDonald says. "Few have large or complete ones. None have yet reached nirvana, where everything goes in and no paper is produced."
Ruffin, of the Informatics Institute, describes Axelrod–who teaches part-time at the institute–as "smart, practical and applied." Ruffin applauds Sentara's willingness to invest money in the time-intensive process of developing such software and expects that, given Axelrod's abilities, PIM will perform better than similar programs. Many health care systems, he says, may eventually have no choice but to commit money to PIM-like projects.
"Programs like PIM are being attempted all over the country," Ruffin points out. "We'll see a gradual convergence from paper to electronic records, first in claims and then in medical records. The result will be new data bases that offer unprecedented opportunity for better care. It will make life much easier."
How much remains to be seen. Although PIM is in regular use, Sentara managers aren't yet ready to point to definitive dollars-and-cents savings. The system's fiscal year ends April 30, when detailed figures on PIM's performance should be available. So far, reports Nancy Kennedy, Sentara's manager of health and preventive services, anecdotal evidence appears to support PIM's effectiveness in promoting preventive medicine. Mammography screenings have increased, as have retinal exams for diabetics.
Accompanying that encouraging news is higher costs for more frequent screenings. Yet Kennedy says these are costs Sentara readily anticipated and is only too happy to absorb because they will result in long-term savings and have a salutary effect on members' lives.
"When you look at prevention, [PIM's] benefits are down the road," she concedes. "There are clear cost savings in the early diagnosis of breast and other cancers. You can better manage people with a chronic illness. And you're obviously affecting people's quality of life and longevity."
Axelrod and his colleagues plan to improve PIM by including hospital data and by making it available to more Sentara managers on the system's internal computer network. Still unresolved is the sale issue and whether PIM will emerge as a full-fledged piece of commercial software. Reflecting on PIM's promise, Axelrod sounds modest as he assesses the software's effect on the Sentara organization.
"I think PIM has improved our ability to deliver care," Axelrod says. "A year ago we had questions that we couldn't answer that–with PIM–we can now answer in a matter of minutes. If nothing else, PIM should serve as a platform to make people aware of the potential of this kind of approach."
James Schultz is a science and technology writer who lives in Virginia.
---
Our most popular topics on Managedcaremag.com
---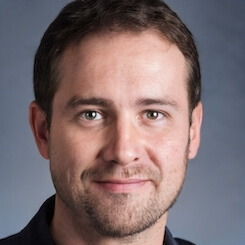 Paul Lendner ist ein praktizierender Experte im Bereich Gesundheit, Medizin und Fitness. Er schreibt bereits seit über 5 Jahren für das Managed Care Mag. Mit seinen Artikeln, die einen einzigartigen Expertenstatus nachweisen, liefert er unseren Lesern nicht nur Mehrwert, sondern auch Hilfestellung bei ihren Problemen.