We'll hear a lot about state-level managed care reform this year. Many states are considering bills that, in several respects, mirror aspects of consumer protection measures now under debate in Washington, D.C. Maryland and Virginia could be the next states to strengthen the rights of patients who appeal health coverage denials. And in Maryland, legislators may soon consider whether to increase the roles of physicians in the appeals process.
This session, the Maryland General Assembly is expected to consider a proposal giving the state insurance commissioner authority to resolve coverage disputes after a plan's internal appeals procedure had run its course. The commissioner would be allowed to consult third-party physicians before making a determination. The bill would apply only to HMOs–not to other types of managed care plans. A similar proposal failed to pass last year.
Maryland's bill could also contain language designed to allow nurse practitioners to contract directly with HMOs. That would overrule a decision by the insurance commissioner barring such an arrangement. Commissioner Steven Larsen ruled in November that while advanced-care nurses can perform many of the same functions as doctors, HMOs must contract with a physician, who then may hire a nurse practitioner to provide primary care. He cited state law that requires patient care to be under physician management.
Nurse practitioners counter that another state law prohibits HMOs from discriminating against providers who practice as their licenses allow. Under Medicare and Medicaid rules, nurse practitioners can operate independent of physician supervision.
In Virginia, Health Commissioner Randolph Gordon is trying to revise the state's appeals process by moving it from the insurance department to the health department. Currently, HMOs send cases for appeal to an independent medical expert hired by the plans. Under Gordon's proposal, the health department would hear the appeal, removing any appearance of a conflict of interest.
Wisconsin Bills Aim at Denials Of Coverage
Two bills introduced in the Wisconsin Legislature would expand the rights of patients when dealing with physicians and plans. The bills, which are similar, were introduced by Rep. Frank Urban, a physician, and Sen. Carol Roessler, both Republicans.
Under the proposals, prior authorization would not be needed for emergency services if a "prudent lay person" would conclude that the emergency was serious enough to require a trip to the hospital. Health plans that deny claims would be required give patients written explanations of denials of coverage, along with instructions for pursuing appeals.
Plans would have to offer a point-of-service or similar option so members could see non-plan physicians, and would also have to provide ways for new members to continue to see their current physicians–even those not in the plan–as long as they like.
Plans would have to reveal details of physician payment and incentives, coverage, premiums, deductibles and prior payment authorization, while guaranteeing public access to enrollee-satisfaction statistics.
Finally, the state insurance commissioner would appoint a task force on standards for certifying health plans. Current regulations focus on plans' financial status, not on questions concerning provider panels or patient care issues. The task force would expand the certification review process to include these issues.
Health plans say many of the bills' provisions are already state law, and that further regulation would drive up health care costs. The state medical society supports the measures.
Pa. Would Bar Inducements To Withhold Care
Managed care gag rules limiting the information physicians can give patients about coverage and treatment options would be outlawed under provisions of a bill approved last month by the Pennsylvania Senate's Public Health and Welfare Committee.
The measure also would bar plans from using financial incentives to discourage doctors from rendering care they deem medically necessary, or to reward them for giving less than medically necessary care.
All members would be able to continue to see their physicians for two months after the physician left a plan, and women who switched plans in mid-pregnancy could see the same physician through post-partum care even if the doctor wasn't in the plan.
A provision that would have given physicians final say over health plans when ordering or rejecting medical procedures was dropped, though language guaranteeing coverage of services if a physician determines them to be medically necessary remains in a bill making its way through the House.
N.Y. Pharmacists Seek Limited Prescribing Rights
The Pharmacists Society of the State of New York wants to expand the scope of practice of pharmacists so they can prescribe drugs in certain situations. The group says change is needed if pharmacists are to prosper under managed care. Independent pharmacies in particular have been hit hard as managed plans have directed patients to chain drug stores and mail order prescription fulfillment services.
The society supports a bill that is expected to go before the legislature this year that would allow pharmacists–using a written protocol from a doctor–to adjust dosages, order lab tests and prescribe medications for routine ailments. Pharmacists say the change would benefit physicians by freeing them to spend more time with other patients. That argument that has failed to sway the Medical Society of the State of New York, which opposes the measure.
N.C. Physicians Fight For-Profit Takeovers
A group of North Carolina physicians last month formed an organization they say will fight to reclaim control of care delivery from for-profit managed care companies.
The group's news conference announcing formation of the North Carolina Ad Hoc Committee to Defend Health Care was timed to coincide with the Journal of the American Medical Association's publication of a call to action by Massachusetts physicians who have formed a similar group.
The North Carolina group, which says it is acting in the interests of patients and health care professionals, calls on the state to place a moratorium on for-profit takeovers of hospitals, insurance plans, HMOs, physician practices and other health care entities.
42% in California Have Gripes With Health Plans
More than four out of ten Californians with health insurance had problems with their health plans in the last year, according to a survey commissioned by Gov. Pete Wilson's task force on reforming managed care.
Researchers at the University of California at Berkeley and the Field Research Corp. surveyed 1,200 people, then extrapolated their results to project that 6.7 million residents of the state had some kind of beef with their plans. Since only 3 percent of those with private health insurance in California have fee-for-service coverage, the results pertain overwhelmingly to managed care plans.
Of these, 1.6 million experienced delays or denials in medical treatment, received inappropriate care or had trouble getting a referral to a specialist. Still, 76 percent of respondents said they were satisfied or very satisfied with their plans; 10 percent were dissatisfied or very dissatisfied. Members of group- and staff-model HMOs registered highest satisfaction levels, while members of IPA-model HMOs were least happy with their plans.
–Patrick Mullen
---
Our most popular topics on Managedcaremag.com
---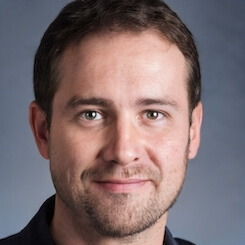 Paul Lendner ist ein praktizierender Experte im Bereich Gesundheit, Medizin und Fitness. Er schreibt bereits seit über 5 Jahren für das Managed Care Mag. Mit seinen Artikeln, die einen einzigartigen Expertenstatus nachweisen, liefert er unseren Lesern nicht nur Mehrwert, sondern auch Hilfestellung bei ihren Problemen.