Those who make deals between buyers and insurers are used to perks and tidy commissions. The Internet and defined contributions may threaten that.
PLAYERS
When Tom Elkin decided to sign on as CEO of a start-up, not-for-profit HMO in California five years ago, he had every reason to feel confident in his knowledge of the industry. After all, he had been chief of the health care arm of the powerhouse California Public Employees' Retirement System.
Could running HMO be much of a stretch?
As it turned out, Elkin was in for a rude awakening. CalPERS was so big, and covered so many lives, it could afford to use a dedicated group of staffers to cut its own deals directly with carriers. It shunned working with health plan brokers.
That wouldn't work in his new job. As he soon discovered, growth would hinge on his HMO's ability to lure the brokers, who controlled small and medium-sized businesses' health care decisions.
"In California, if you don't use brokers, you don't get lives," says Elkin emphatically. "That's their power; they control lives."
So Elkin and the newly minted Western Health Advantage — a joint venture between the University of California at Davis and two neighboring hospital systems — quickly bowed to the brokers, willingly delivering commissions of 4 to 10 percent of the premium dollars paid by subscribers.
"You either play ball with them, or you don't play ball," says Elkin. Without brokers "we weren't going to grow the plan. They're that important."
While large companies can opt to self-insure or hire a big accounting firm to shop health plans for a fee, smaller businesses are brought, primarily, to the plans through brokers paid by commission. Most companies navigating managed care plans have neither the money nor the time to devote to careful plan evaluation. Brokers act essentially as an outside employee benefits manager, shopping rates and defining the quality of care available.
"I think that today, the broker channel is extraordinarily important and therefore extraordinarily powerful," says Bernard Ferrari, M.D., chief of McKinsey & Co.'s worldwide payer and provider health care practice. "The only effective way to grow a plan is through brokers."
Tomorrow, that relationship could face enormous change, Ferrari and other industry observers assert. The Internet offers a new, low-cost channel of business that may either cut out brokers entirely or significantly reduce their role and their income.
The Internet isn't the only potential threat to brokers. Mass abandonment of defined benefits in favor of defined contributions could have an even greater long-term effect. Further, though brokers' dominant role in managed care has always been worth a guaranteed slice of the premium pie, that, too, may be in jeopardy in a tight-margin era that has forced physicians to keep rates flat and health plans to raise premiums. Over the past year, PacifiCare Health Systems and Aetna U.S. Healthcare, to name two, have moved to cut some commissions.
The way of things
For now, though, most health plans still play by the brokers' rules.
Hard numbers are difficult to come by, but company by company, brokers handle anywhere from 80 to 95 percent of small and medium-sized businesses' coverage choices. WellPoint Health Networks estimates that brokers handle 95 percent of all its sales to small businesses, which it defines as fewer than 50 employees.
Kaiser Permanente's West Coast operation felt the influence of the brokerage community when it ran into a membership slump. "Brokers had influence on the portion of the business we didn't have," says California-based Mike Leggett, director of Kaiser's large group sales.
The result? Kaiser decided to bring in brokers and start paying commissions for the first time to attract companies with fewer than 1,000 employees. "It was a big deal for the company to do that," says Leggett, adding that Kaiser's strategy has paid off in steady growth. The company now actively works to keep its plans at the top of the list of some 10,000 brokers in California.
Brokers know just how important they are to the health plans.
WellPoint expects to pay more than $300 million in commissions this year. Throughout the year, some 2,000 brokers — the cream of the 40,000 brokers the company deals with day in and day out — can expect to be rewarded with plan-paid weekend trips to an American resort town.
"A guy from Aetna was just here trying to take me to play golf," says Tim Elenz, a broker based in Chicago. While Elenz flatly refuses to accept freebies handed out by health plans, offers of trips to exotic destinations are not uncommon.
Scott Blackard, the Atlanta-based national practice leader for Arthur Andersen's health and welfare consulting arm, has heard about insurer-sponsored sales contests for brokers that include everything from "trips to national sales conferences to Omaha Steaks." As a partner in Arthur Andersen, though, Blackard buys his own steaks. Like most big benefits consulting firms, this one sticks with a fee-based service for medium-sized and big companies.
Regardless of the meat on the table, the big game for brokers is always in the commissions.
"If you're a broker and you take care of a lot of business, you make a lot of money," asserts Elenz, a self-described "kid from the streets of Chicago." In his business, 50 lives draws not only a commission that typically starts at 8 percent for the first $50,000 in premiums, it can also net a $500 bonus.
Sometimes the attraction of big money draws a wide array of characters into the brokerage ranks.
"I think there are a lot of sleazebag brokers," who Elenz says are "still playing the old game of matching benefits and beating rates." Those brokers, he says, are more concerned with which plan pays the highest premium rather than which offers the best service. For Elenz, the whole business would be better off if it operated more openly: "I think the brokers' fees should be more exposed."
A good broker, says Elenz, should always be able to justify his commission with a careful review of what the health plans are offering. If they know what they're doing, there's a lot of fat that can be cut out of the premiums. In one recent case, he says, Blue Cross shaved $200,000 in premiums from an offer after he crunched the numbers.
"Pigs get fat and hogs get slaughtered," says Elenz. "Sometimes you need to slaughter hogs. Managed care companies have been hogs for the past 10 years."
He who has the gold…
It's the next 10 years, though, that occupy the thoughts of many in the business. Critical to that future, say the analysts, is what role the Internet will eventually play in bringing buyers and sellers together. Sites that offer health care quotes include Healthaxis.com, Ehealthinsurance.com, Insweb.com, and Buyerzone.com.
"I think the major issue," says Ferrari, "is whether Internet connectivity could bring costs down and put pressure on the brokers."
In the near future, says Ferrari, employers will be able to get online, shop a variety of plans, and sort through the offers. "The key here is, who will own it?" says Ferrari. "Will the brokers set it up and own it, or the insurers? Will some of the big houses establish or come together and form a channel? Who owns the channel will influence who benefits."
For health plans, the immediate options are to launch their own discounted Internet offerings with reduced commissions, or try to get closer to brokers by developing Internet tools that the brokers can use, at no cost to their commission base.
Several months ago, PacifiCare produced shock waves in the brokerage community when it began offering a new, lower-cost, web-based health plan for small businesses. The plan was remarkably similar to an existing plan, with a slightly higher pharmaceutical copayment. What infuriated many brokers was the reduced commission: a flat 3 percent, instead of PacifiCare's traditional graded commission that started at 10 percent. Brokers upset by this formed a committee, hired a lawyer, and are considering a class-action suit against PacifiCare.
The brokers say PacifiCare carefully maneuvered them into a corner before pulling the wraps off of a new Internet strategy that leaves them in the cold. It started last summer, says Sonoma, Calif.-based broker Tom Henry, when PacifiCare sent out a new contract to brokers that, on the surface, carried the same rates they were already paid. But in the small print, Henry says, a provision allowed the company to cut off a broker's commission on all the business brought to PacifiCare if one of the broker's clients decided to switch carriers. Then, when PacifiCare launched its new Internet plan last February, brokers thinking of protesting by getting some of their clients to switch carriers found their hands tied by a provision few had bothered to read.
"Underhanded," is how Henry describes it.
"A misunderstanding," responds PacifiCare's Rich Roge, vice president for commercial sales.
Further rankling brokers is the Internet's 10- to 12-percent reduction in premiums on a similar plan PacifiCare has traditionally offered small businesses with 2 to 50 employees — a discount paid for in both reduced commissions and smaller margins in a way brokers say is designed to pull their client base right out from underneath them.
That kind of rate may be irresistible to many businesses, says Henry, but the 3 percent commission "is something we simply cannot afford to do." Brokers provide an essential service in explaining benefits and overseeing compliance with federal and state regulations. Cut them out, says Henry, and most small companies simply won't be able to handle the work themselves.
No conspiracy
For Roge's part, he's quick to assert that there was no coordinated effort to tie brokers' hands. PacifiCare's contracts are similar to its competitors' contracts, he says, and there was no conspiracy afoot to preempt the brokers.
Says Roge: "There will always be a role for good brokers, but we cannot ignore the Internet." Proprietary first-quarter figures show an increase in small business sales over the first quarter of '99, says Roge, reflecting the popularity of an Internet product that accounts for 40 percent of new business.
With health plans posting back-to-back double-digit annual increases in rates, something has to give. That includes commissions.
"Every sector of health care is being squeezed," says Roge. It's only natural that brokers, who have been largely exempt from the squeeze so far, should see their end of the business come under pressure from a low-cost distribution channel like the Internet.
While brokers and the plans that cater to them steadfastly maintain that no gifts, trips, or even fattened commission structures will unduly influence the way brokers steer business, Henry maintains that PacifiCare's new plans are tempting a general migration of brokers to other carriers.
Says Henry: "If everything else is equal, brokers will pick a carrier with a better commission." Already, Henry adds, he's picking up industry scuttlebutt about brokers pulling out of PacifiCare and switching to carriers that pay better commissions. He expects that trend to continue.
Some of PacifiCare's biggest competitors certainly hope so. The conventional wisdom, says Alan Katz, senior vice president for individual and small group sales at WellPoint, dictates that the Internet will create a new channel that can cut brokers out of the business. But, adds Katz, "Our take is that the conventional wisdom is dead wrong."
To get the word out, WellPoint — which starts commissions on small business plans at 10 percent for the first $30,000 in premiums — orchestrated a satellite-linked "celebration" involving more than 8,000 brokers in 37 cities over seven states. The message: No commission cuts in 2000, and brokers "are critical to our success."
While brokers can go to WellPoint's site and download applications, and may soon be able to file an application online, the company's approach is to allow the brokers to use the Internet like any other communications tool. It will even offer brokers their own web page, linked to the company's site.
"We look on the Internet like as we look on the telephone or fax," says Katz.
He is quick to acknowledge that the marketplace will decide which strategy is right. If it turns out PacifiCare's business grows, then they'll be forced to adopt the same approach to commissions and Internet sales.
"There is going to be downward pressure on commissions," says Katz. "We're subject to the same pressure as everybody else."
Defined contributions
An even bigger question, says Ferrari, isn't about how deeply commissions may be cut or how dominant the Internet may become. Rather, it's whether consumers are truly on the edge of a radical change in which they are empowered to make their own health care decisions.
Say, for example, a company in the future decides to contribute $2,008 to an employee's health care premiums as a defined benefit. The company executives may tell employees: "Now, you can't go spend it in Las Vegas, but if you can show us you're going to buy health care insurance," you can make your own choices, says Ferrari. You may either decide to pocket some of the money or pay extra for better coverage.
"If you make the consumer the real buyer," says Ferrari, "then that will change the equation considerably."
Of course, says Blackard, complete worker independence — without an employers' ability to negotiate favorable premiums for larger groups of lives — could also make companies less competitive in today's tight job market.
What, me worry?
Of course, none of this Internet buzz makes Elenz, Henry, or other brokers sound particularly worried. No web site can sit down with a group of employees and hold their hands while explaining how a health plan really works, says Elenz, enunciating a sentiment echoed throughout the brokerage community.
These brokers would get some independent confirmation that their calm response may not be just a facade.
"If you buy the wrong kind of health care insurance," agrees Ray Werntz, head of the Consumer Health Education Council and a former benefits executive, "sometimes, it's worse than buying no insurance at all.
"Small employers need help," Werntz continues. "If people know one thing about health insurance right now, it is that it's messy."
John Carroll is a free-lance writer in Dallas.
Brokers' slice of the pie
Every company has its own approach to setting up a rate schedule for brokers. WellPoint starts brokers at 10 percent, which drops as premium volume grows. Kaiser Permanente starts its brokers at 8 percent. Below is an example of one of the brokerage scales used by Kaiser.
One way Kaiser awards commissions:
| | | |
| --- | --- | --- |
| Commission | Sales | Range |
| 8% | First $30,000 | $0 to $30,000 |
| 6% | Next $20,000 | $30,001 to $50,000 |
| 4% | Next $50,000 | $55,001 to $100,000 |
| 2% | Next $150,000 | $100,001 to $250,000 |
| 1.5% | Next $250,000 | $250,001 to $500,000 |
| 0.5% | Next $500,000 | $500,001 to $1,000,000 |
| 0.3% | Next $4,000,000 | $1,000,001 to $5,000,000 |
What does this mean? Say someone's been a very busy broker and has sold $5 million worth of premiums. He would get 8 percent on the first $30,000, 6 percent on the next $20,000, 4 percent on the next $50,000 … and on down the line.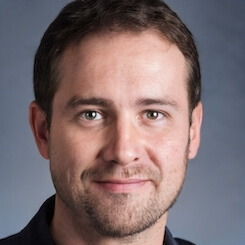 Paul Lendner ist ein praktizierender Experte im Bereich Gesundheit, Medizin und Fitness. Er schreibt bereits seit über 5 Jahren für das Managed Care Mag. Mit seinen Artikeln, die einen einzigartigen Expertenstatus nachweisen, liefert er unseren Lesern nicht nur Mehrwert, sondern auch Hilfestellung bei ihren Problemen.