Smaller HMOs and insurers more likely to be affected
The headlines suggest that the worst is yet to come. When Eliot Spitzer, the New York attorney general, recently disclosed an investigation into alleged rigged insurance bids by Marsh & McLennan, investors reacted with anxiety. Initial reports focused on major brokers and insurers of commercial lines. But then news quickly surfaced that Spitzer was also going to look at the health insurance industry.
A move was foreshadowed in Spitzer's complaint against Marsh & McLennan. In it, he noted ominously that health is one of four major business lines overseen by a Marsh & McLennan unit that was charged with dealing in contingent commissions. The complaint also singled out the insurer's arrangement with an HO in Florida as an example.
"The insurance industry needs to take a long, hard look at itself," Spitzer declared. "If the practices identified in our suit are as widespread as they appear to be, then the industry's fundamental business model needs major corrective action and reform. There is simply no responsible argument for a system that rigs bids, stifles competition, and cheats customers." Pretty strong words.
Not surprisingly, shares in the biggest health insurers sold off quickly and stayed depressed for several days after Aetna and Cigna revealed they received subpoenas. Afterward, shares in Humana and UnitedHealth Group also took hits. Although lawsuits weren't filed, the health of health insurers was suddenly being questioned and no one seemed to have a prognosis.
The reason for the sell-off was two-fold. First, the scrutiny implies that brokerage fees could become apparent to customers. This would increase competition and, as a result, squeeze the companies.
Then, there's also the threat of huge fines and lost business, depending upon what an investigation may find. But as several Wall Street analysts point out, the biggest health insurers generally don't use brokers as go-betweens when dealing with large employers. For this reason, David Shove, a health care analyst at Prudential Equity Group, dismissed the episode as headline noise that shouldn't have any long-term effect.
"It's certainly fair to say that one can't anticipate everything that will happen," says Shellie Stoddard, a credit analyst at Standard & Poor's, which so far doesn't plan to take any ratings actions against the health insurers caught up in the investigation. "But we can compare the sales practices of the property and casualty sector to the health sector."
Such a comparison, she says, finds that large employers — or jumbo accounts that involve 10,000 or more employees — are usually buying administrative services and access to networks. Rather than brokers, consultants are usually retained as part of this process. So concern about a commissions scandal is much less likely.
If there is potential for danger it may lie in the lower echelons, such as the medium-sized market which is defined as employers that have fewer than 10,000 workers, or still smaller businesses. For instance, brokers are generally more widely used as go-betweens by companies with 500 or fewer workers on the payroll. "All the companies have reacted to this, but there's much more fragmentation in the smaller cases," says S&P's Stoddard. "And while it's true there are some volume-based incentives involving large insurers, the indication so far is that it's a relatively small percentage. It exists, but it's a very small piece of their overall business."
For instance, such commission business represents between 6 percent and 10 percent of premiums collected by large insurers with small cases, depending upon the insurer. In other words, the big health insurers have enough diversity to allay concerns about reliance on one source of income.
— Ed Silverman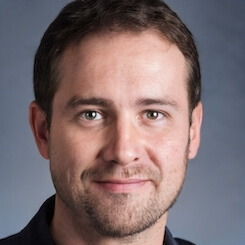 Paul Lendner ist ein praktizierender Experte im Bereich Gesundheit, Medizin und Fitness. Er schreibt bereits seit über 5 Jahren für das Managed Care Mag. Mit seinen Artikeln, die einen einzigartigen Expertenstatus nachweisen, liefert er unseren Lesern nicht nur Mehrwert, sondern auch Hilfestellung bei ihren Problemen.