The noted and newsworthy attorney general of New York is taking aim at some of the biggest middlemen in the insurance business.
Tim Elenz has few illusions about the competitive world of health insurance brokers. The head of Elenz & Associates is a self-described street-taught kid who grew up in Chicago, and through the years he's heard plenty about agents who take advantage of the freebies on offer from health insurers for bringing them clients.
"I've seen just flagrant disregard of the law," he says. At times it's just an instinct — a gut reaction to seeing a notoriously low broker's commission listed on the public files. Sometimes it's personal, turning down offers of trips and other off-the-book freebies that come his way.
And it all revolves around the lead role that brokers play matching mostly small and medium-sized businesses with the health plans that need them as clients. Even after a short conversation with Elenz, you'd come away thinking it's a badly kept trade secret that plenty of employers are often the last to find out exactly what their broker is getting by way of compensation.
Says Elenz: "It's the only business I know where there are no checks and balances."
But that might be about to change.
New York Attorney General Eliott Spitzer, the take-no-prisoners law enforcement czar whose corruption crusades brought Wall Street titans to their knees, has discovered insurance brokerages. And their world may never be the same.
Three giant insurers — Aetna, Cigna, and MetLife — all confirmed last June that Spitzer's office has been issuing subpoenas as part of an ongoing probe into the financial ties they have with brokers who handle health, disability, and group life accounts. That move came after Spitzer had handed out subpoenas to some of the biggest names in commercial brokerage: Marsh & McLennan, Aon, and Willis Group Holdings, among others. Hartford Financial Services Group was reportedly told to be careful to preserve any documents it may have on hand regarding brokers.
The focus of the investigation is on contingency payments — also known as placement service agreements, or PSAs — which insurers often pay brokers after calculating the profitability of the policies they deliver. These contingency payments are in addition to the straight percentage commissions brokers earn on completing a deal.
Last January, J.P. Morgan estimated that contingency payments accounted for 5 percent of annual brokerage revenue and 20 percent of the earnings generated by publicly traded brokerages: $306 million at Marsh, $208 million at Aon, and $36 million at Willis.
No charges filed
It's important to spell out here in stark terms that no one has been charged by Spitzer or anyone else of any kind of wrongdoing. Spitzer's spokesman has only confirmed that the office is in the early stages of a probe. The brokerage companies are generally staying tight-lipped about the investigation. Marsh, Aon, and Willis all said that they informed clients of any payments brokers may have received — either through direct disclosure, their Web site, or other working documents. "Brokers have had such agreements with insurance companies for many years to compensate the brokers for services they provide to the carriers and many of the carriers have these agreements with brokers," Willis responded in a brief statement last April. And after acknowledging the recent spate of subpoenas, Cigna announced it would cooperate with investigators.
Spitzer's recent round of subpoenas, though, indicates he has plenty more digging to do.
And there's the rub. As news of the probe has spread, it's begun to shift the spotlight onto a side stage of the insurance business. If Spitzer keeps digging for evidence of kickbacks and launches one of his trademark legal offensives, his fearsome reputation may well kick off copycat AG investigations around the country and spawn new regulations governing the ties. Connecticut Attorney General Richard Blumenthal announced just weeks after Spitzer made his first move in April that he's conducting his own probe into contingency payments to brokers, looking to see just how much brokers had disclosed to their clients.
Close financial ties
It's long been well known in the insurance industry that insurers and brokers have close financial ties. It's also widely recognized that insurers have to work closely with brokers — or lose out on a significant share of business.
"Carriers have complained to me that they have to make these payments," Terry Havens, the chief executive of Havensure, a small employee benefits consulting firm in Cincinnati, told the New York Times, which broke the most recent story. "They don't think they are appropriate. But if they don't pay, they don't get to play in the game. They don't get the business."
Four years ago, McKinsey's then chief of worldwide payer and provider health care practice, Bernard Ferrari, MD, had this to say to Managed Care: "I think that today, the broker channel is extraordinarily important and therefore extraordinarily powerful. The only effective way to grow a plan is through brokers."
Public advocacy groups maintain that power has been a corrupting influence.
The Washington Legal Foundation, which bills itself as an "advocate for freedom and justice," saw a conflict and pressed both Spitzer and California AG Bill Lockyer last February to take a good hard look at the broker-insurer relationship. In a news release issued months ago, the group said that payments "can compromise the broker's fiduciary duty to represent the best interest of their clients."
Convoluted disclosures
In other words, brokers were more likely to steer clients to the insurers that offered them the best deal than to the best coverage for the businesses they represented. And as for those public disclosures the broker groups refer to, the foundation noted that many were omitted altogether or were so convoluted that clients couldn't understand them.
"This is a troubling trend in the insurance brokerage industry," WLF Chairman and General Counsel Daniel J. Popeo told the Insurance Journal. "Insurance brokers are paid to advocate for their customers, not themselves."
Right now, though, the foundation isn't saying anything publicly. A spokesman said it would have no comment, and added that the news release was long ago removed from its Web site.
The Council of Insurance Agents and Brokers says the contingent payments reflect the overall amount of business a brokerage brings to an insurer and isn't tied to any one policy. In addition, businesses benefit from the relationship between broker and insurer, a relationship that can translate into lower insurance rates.
The customers are entitled to whatever information they need about the arrangements to make an informed purchasing decision, CIAB said in a written statement. And the council adds that adequate disclosures are made.
For his part, Elenz is hopeful that Spitzer's move could signal a new day — one in which the broker's compensation is fully disclosed in a way that can be trusted. "I believe that what Eliott Spitzer is doing is a good thing and I hope it does spread across the country."
It's long overdue, he adds, and it's clear to him the industry can't police itself.
"It's like a copper on the take," he says. "At what point does he not take the 20 dollars any more?"
John Carroll, a freelance writer living near Austin, Texas, has been a contributing editor to Managed Care for three years.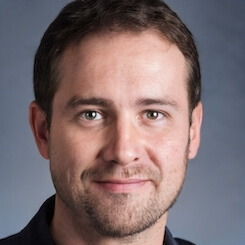 Paul Lendner ist ein praktizierender Experte im Bereich Gesundheit, Medizin und Fitness. Er schreibt bereits seit über 5 Jahren für das Managed Care Mag. Mit seinen Artikeln, die einen einzigartigen Expertenstatus nachweisen, liefert er unseren Lesern nicht nur Mehrwert, sondern auch Hilfestellung bei ihren Problemen.