A young woman walked into her physician's office and asked to be put on Claritin. The doctor looked puzzled. "Do you have hay fever?" he asked. "Oh, no," she replied, "but I saw an ad for Claritin that had a bride in it and I am getting married soon, so I thought I should take it."
Direct-to-consumer advertising is just one force pulling on formularies. An influx of prescription-needing folks into Medicare HMOs and the desire of managed care marketing executives to "give the people what they want" is making formulary management more difficult. Add to these factors the interference of state and federal legislators and regulatory authorities, the rising cost of medications and the resistance of physicians and the task is downright formidable.
But it's one that won't go away. Even a cursory review of national medical statistics shows that costs for prescription medication have risen sharply, outpacing other areas of medical care. Formularies, which originated in hospitals as a way of controlling drug inventory, have been an important cost-control tool.
Most managed care plans use formularies to control drug costs. But prescription expenses, as a share of managed care costs, are beginning to rise–increasing from 9 percent in 1995 to 10 percent in 1996, says Richard Fry, director of pharmacy affairs for the Academy of Managed Care Pharmacy in Alexandria, Va. The cost of branded drugs jumped 4 percent in the fourth quarter of last year alone.
For last year as a whole, pharmaceutical prices significantly outpaced inflation. Formulary managers were sometimes looking at double-digit increases.
To add to the pressure, the largest consumers of prescription drugs, the elderly, are expected to increase from 37 million to 60 million by 2015, with a large percentage in managed care environments instead of traditional Medicare, which does not cover prescription drugs.
"With drug costs increasing 20 to 25 percent a year in some health plans, health care executives have a responsibility to look at all ways of controlling runaway costs," says John G. McHugh, vice president of clinical services of National Medical Health Card Systems (NMHCS), a pharmacy benefit manager in Port Washington, N.Y. "Some members may see formulary as a benefit reduction, although I think it is really an enhancement because it ensures that members are taking only the most appropriate medications."
Variations on a theme
"Formularies have become part of practically every health care system," says Fry. "But the form they are taking seems to be changing."
Like many managed care companies and PBMs, NMHCS has developed several types of formulary benefits. One, the so-called preferred, or managed, formulary lists preferred drugs but does not contain so-called hard edits that stop the pharmacist from dispensing drugs that are not on the list. By guiding prescribing physicians to the drugs that have been determined to be both clinically and economically effective (generics, in many cases), preferred formularies save employers and health care companies 5 percent on overall health care costs, says McHugh.
The second type is the notorious "closed" formulary, embraced by about a third of HMOs. At NMHCS, the closed formularies save payers an additional 5 percent, but allow physicians to override them in cases of medical necessity.
Some plans have created variations. "A plan may choose to close only one or a few therapeutic classes instead of the entire formulary,'" says Nick Schulze-Solce, M.D., R.Ph., vice president of PCS Health Systems Inc. in Phoenix, the nation's largest PBM, covering 56 million lives and managing 300 million prescriptions a year. "The whole issue of closed formularies comes back to clinical quality. Restrictions per se are not bad if the clinical design of the formulary is appropriate." Timely, thorough communication with physicians and patients is also critical, he adds.
Like all formulary managers, PCS extracts discounts from the manufacturers of the drugs it includes. But also like all formulary managers, PCS insists it selects drugs based on clinical considerations first, and then, choosing among compounds of equal efficacy, looks at the obtainable discount.
United Healthcare Corp. of Edina, Minn., covering 13 million lives in all types of plans from HMOs to indemnity, operates a single formulary for the entire country. One option offered is its "preferred" plan. Again, contends Eric L. Bergen, vice president for pharmacy management, clinical considerations come first, with "the financials layered in later." United's "preferred" plan is designed to be a blend between totally open and closed tight. "We are about choice," Bergen says. "Why should our formulary be different?"
Under United's plan, members have three copayments–for generic, for branded drugs and for branded drugs that are not on the formulary. The latter, at $25, is pegged at a level to encourage use of a generic or formulary drug, but not so high as to rule out the drug of choice. "Patients and physicians have a choice," Bergen says, "but with an economic factor attached."
William H. Drake, Pharm.D., is pharmacy director of Health Net, a subsidiary of Foundation Health Systems based in Woodland Hills, Calif. Including Medicare, Health Net has 1.7 million members in commercial and Medicare HMOs. "We are de-emphasizing the list with respect to blocking claims at the pharmacy as the most effective way to manage a pharmacy benefit. Our intent is to give physicians incentives, information and tools to make the most appropriate choice at the point of prescribing, including quality and cost considerations. That way, we won't be in the position of having to block claims at the point of sale in many instances."
PacifiCare Health Systems in Santa Ana, Calif., with its 800,000-Medicare member subsidiary, Secure Horizons, manages 4 million lives, including members of recently acquired FHP. PacifiCare moved to a "managed" system two years ago. Alex Gilderman, Pharm.D., director of clinical pharmacy services of Prescriptions Solutions, a wholly owned subsidiary, says PacifiCare's managed formulary is basically closed, with a mechanism for physicians to request off-formulary exceptions for medical necessity or after the formulary drug has been tried. The word comes in 10 minutes or less and 85 percent of such requests are honored. "Because we can manage this," says Gilderman proudly, "we can offer the pharmacy benefit to our Medicare members, too. Many companies can't."
How are decisions made?
Formularies originated with hospitals as a way of controlling drug inventory. The more limited the choice of drugs on hand, the easier to manage. According to Duane M. Kirking, Pharm.D., Ph.D., professor of pharmacy administration at the University of Michigan in Ann Arbor, managed care formularies started out as lists of the so-called "best" drugs. Gradually, the guidelines became mandatory.
Somewhat unusually, Health Net's pharmacy and therapeutics committee consists only of Health Net physicians, no Health Net staffers and a handful of nonvoting consumer representatives. According to the Hoechst Marion Roussel Managed Care Digest, "34 percent of HMOs have pharmacy benefit managers on drug committees," up slightly from 1995. Medical directors also serve on such boards in increasing numbers, at 83.9 percent of HMOs in 1996, up from 78 percent in 1995. A popular criticism of formularies is that they are dominated by drug companies or health plan staff members. At least one PBM, National Health Card, requires regular disclosure of pharmaceutical stock holdings or other potential conflicts of interest by P&T committee members.
Health Net says it emphasizes outcomes in choosing its formulary drugs, while others look more at clinical comparability, bioequivalency and cost. "If only one of the many glaucoma drugs maintains the visual field, even though they all alleviate pressure in the eye, we will pick that one. Some penny-pinching decisions you make will bubble out elsewhere as huge dollars," Drake says.
PacifiCare's P&T committee consists of physicians who are decision-makers in their medical groups. The process of getting a medication on the list is long, involving a literature review and preparation of a monograph. Sometimes, if the P&T committee thinks a new drug needs study, it will leave it off the formulary and let physicians get prior authorization for a period of time to assess the drug's efficacy. "The companies are eager to get their drugs on the formulary," Gilderman says. "But by putting them on, we are endorsing them in a way."
Kirking has experience on P&T boards. "Yes, these boards look at efficacy," he says, "but they also look at the discount." Today, however, Kirking says, the drug companies are not so quick to agree to rebates. "I hope this will mean that more decisions will be based on therapeutics," he says.
It is an axiom of formulary development that the cheapest drug is not necessarily the most cost-effective one. If the patient worsens, more expensive treatments–including hospitalization–may erase the up-front savings. A now-famous study by Susan Horn, Ph.D., asserts that this happens often. Horn, a scientist at the Institute for Clinical Outcomes Research at the University of Utah School of Medicine, studied 13,000 patients in five HMOs, finding that the presence of restrictive formularies corresponds to greater use of health care services resulting from longer duration of illness and more ER and physician visits.
Almost everyone interviewed for this article took issue with the Horn study, faulting the methodology (no baseline data, sample too small) and saying she did not choose HMOs with well-constructed formularies that include the best, most efficacious drugs. "It has been suggested they were restrictive drug lists rather than formulary systems," Kirking says.
"Horn showed that if your formulary is not well-constructed, you can get into trouble," says Schulze-Solce of PCS. "One formulary she studied didn't include corticosteroids, which are recognized as first-line therapy for asthma."
"Look," says Fry, "if formularies didn't help control costs, they would have gone away long ago. We have not seen the definitive study yet, and I include Horn when I say that."
Management challenges
If health care company executives lived in a perfect world, patients wouldn't demand specific drugs and physicians would prescribe only from the formulary. With increasing direct-to-consumer advertising (a significant factor in demands for branded drugs, according to most of those interviewed) and the proliferation of individual formularies that harried physicians must adhere to, management of formularies has become more difficult.
"I am picking up vibes of anti-formulary legislation," comments United's Bergen. Some state and local governments have already acted, resulting in a reduced formulary for Medicaid patients in at least one state (Michigan), insistence by the FDA that drug manufacturers be excluded from the process and looming state and national laws to rein in managed care and with it, formularies.
Perhaps the biggest challenge for formulary managers is physician compliance. Although HMOs with formularies listed in the Novartis report said that 89.1 percent of member prescriptions were filled from the formulary in 1996, physicians continue to resist the growing number of formulary requirements. Formulary managers regularly track prescribing patterns. Some PBMs send out "academic detailers" to "educate" outlier physicians about their prescribing patterns.
Still other groups are trying chart inserts, wallet cards, wall plaques and computer software (see page 29) that not only list drugs on the formulary but list drugs appropriate to the diagnosis entered on the screen. United sends out "subformularies"–subsets of the full list–to pediatricians and obstetricians. Health Net implements a sample-closet program, going to physicians' offices and swapping samples of drugs they may be handing out to patients for samples of drugs on the formulary so as to prevent patients from starting on a drug they may not be able to continue.
Other health care companies have shifted risk to physicians as a method of encouraging compliance. Increasingly, some of the larger physician groups are accepting total or partial risk for pharmacy. "We recommend this to physician groups as a way of making money," says Deborah L. Walker, M.B.A., of Surfside, Calif., a consultant for the Medical Group Management Association in Denver. "But," she cautions, "most groups are not ready to manage this risk until they are sure they can manage their provider risk. Pharmacy is the next layer."
Physician groups that take on pharmacy risk manage it much the same way HMO formularies do, creating their own utilization review committees and talking with outliers. James Selevan, M.D., chief information officer of Monarch HealthCare, a 400-physician IPA in Mission Viejo, Calif., says his group is at risk for 50 percent of pharmacy expenditures. "We have not been as effective at managing this as we would like," he admits. "We lost money on our pharmacy program." A year ago, Monarch hired its own clinical pharmacist to educate physicians. "Her task is first to obtain data: Where the dollars are flowing, which agents are being used, which classes of providers are using the most, and so on," says Selevan.
"We suspect it's the 80-20 rule. Eighty percent of the dollars are being spent on 20 percent of the drugs, and 20 percent of the providers are causing 80 percent of the problems."
PacifiCare physicians are 50-percent at risk for pharmacy. "We provide doctors with lists of patients on nonformulary medications," Gilderman says. "We do drug regimen reviews. We provide sheets on each therapeutic class. Our educational efforts are extensive." Then he adds: "Physicians who trained in hospitals with formularies are pretty used to dealing with them."
Crystal ball
Are formularies becoming more common, more restrictive, less restrictive, more vulnerable to consumer and regulatory demand, or are their functions and risks being transferred to physicians altogether? The answer is, "all of the above." Formulary is a system in transition.
Fry points out that the number of products carried on formularies continues to increase and thinks HMOs are moving away from closed formularies.
As for physicians, Walker thinks they "focus on 'their' drugs–the ones they prescribe the most–and on the formularies that affect most of their patients."
Some physicians are making up their personal formularies. "Formulary," reminds Kirking, "is really a process. How do we decide which drugs to include? The formulary must be an educational document, informing physicians of the latest research. We must look at how and how often it is updated. Drugs need to be taken off a formulary, too. It is far more than just a list."
SOURCES: HEALTH CARE FINANCING ADMINISTRATION; DEPARTMENT OF COMMERCE
---
Commercial vendors help physicians and health plans cope
The Sutter-Gould Medical Foundation in Modesto, Calif., fields as many as 800 prescription renewal requests a day, according to Pat Iantorno, Pharm.D., chief executive officer of CadreHealth Inc., a San Diego company that has installed an electronic system to provide Sutter-Gould physicians with patient-specific formulary information at the moment a prescription is written or renewed. This is important because Sutter-Gould physicians are at risk for pharmacy costs.
"We have rationalized the prescription writing process," he asserts. "The way it used to work was, the pharmacy would call if the patient had no more approved refills. The office staff would jot the request on a stickup note. Sometimes the chart had to be pulled. Errors abounded." With the CadreHealth system running on the Sutter-Gould computer network, pharmacies call a central location, the refill requests are digitized, matched with patient and formulary information and downloaded to the doctor's office, where they can be approved or denied with a keystroke. Chart pulls have been reduced by 50 percent.
With new prescriptions, the doctor enters a disease code or diagnosis and up pops a list of the on-formulary medications approved for treatment of the condition in the order of cost, from least to most expensive. The system then checks for allergies and adverse interactions. The prescription can then be printed or faxed directly to the patient's preferred pharmacy.
Ninety-five percent of the physicians use the system 95 percent of the time, Iantorno says. Pharmacy costs are down 20 percent.
Sample screens from the CadreHealth system  Screen 1 | Screen 2
Sutter-Gould CEO Charles Wirth calls the system "terrific." He says, "Pharmacy risk is one of the last bastions for serious cost reduction. Our physicians can work with it day to day. And it is so effective it allows us to go 'at risk.'"
"At first, we thought the concept of formulary would go away," laughs Brian Stuhlmuller, president of InfoScan, a division of MediMedia USA Inc. in Horsham, Pa. InfoScan is in the business of putting individual formularies in a data base for use by companies selling computer programs for writing prescriptions and other systems that must track formularies. The company also offers an electronic prescription-writing product. "When we started in 1994, we had 450 formularies" on the system. "By the end of this year, we will have 1,200, and will probably have 2,000 by the end of next year. Instead of going away, formularies are proliferating. PBMs have hundreds or thousands of sets of rules for various plans and products. Employers are doing them, too. Sometimes we just scratch our heads at the burgeoning complexity."
Stuhlmuller sees no letup in pressure on formularies to produce savings. "Hospitals and doctors have already been squeezed about as much as possible," he says. "Drug costs are skyrocketing. They are getting to where companies can't control them. Compliance with the formulary is one of the last places health plans can save money. Most doctors will comply if they can do so painlessly and have the information. But if it's too hard, they won't."
---
Our most popular topics on Managedcaremag.com
---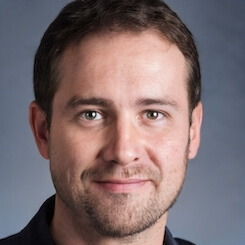 Paul Lendner ist ein praktizierender Experte im Bereich Gesundheit, Medizin und Fitness. Er schreibt bereits seit über 5 Jahren für das Managed Care Mag. Mit seinen Artikeln, die einen einzigartigen Expertenstatus nachweisen, liefert er unseren Lesern nicht nur Mehrwert, sondern auch Hilfestellung bei ihren Problemen.