Faced with the complexity of serving elderly populations, Medicare HMOs are increasingly willing to contract with physician groups and other providers under global- or partial-capitation arrangements.
But should physician-hospital organizations and other integrated-provider systems take the plunge? After all, by their own admission, HMOs find this population difficult to manage; many are losing money and abandoning markets. And some provider organizations, too, have not been successful in attempts to manage Medicare risk.
Still, the allure of provider-risk contracting is powerful. Providers can develop their own medical management programs and processes, while HMOs gain a partner in the risk of managing an aging, high-cost population.
Key considerations
Provider organizations may be precisely the right type of entity to manage Medicare risk. Through their focused attention to a local market and to specific providers, they can produce results that large national or statewide HMOs rarely achieve.
For provider organizations, this does not necessarily mean that a Medicare risk agreement will be smooth sailing.
They must carefully navigate a complex regulatory system, form detailed administrative procedures, develop airtight medical management, and keep up with ever-changing information technology.
In considering any risk agreement, provider organizations should carefully examine their own strengths in four core areas: foundation, administration, improvement, and leadership. HMOs, too, should consider these attributes when evaluating potential partners for risk agreements.
Think of a capitation agreement as the hull of a ship. To stay afloat, your ship's hull must be watertight and be able to support the weight of the enterprise above.
In a risk agreement, this foundation is the payment rate, the contractual terms, the provider network, and the provider payment and incentive methodology.
Negotiating a fair and adequate payment rate is essential to the success of the capitation contract. If it is too low, the provider organization will suffer — despite its best medical management efforts. In some markets, the adjusted average per capita cost (AAPCC) — the Health Care Financing Administration's estimate of Medicare fee-for-service medical claim expense, upon which health plans' capitations are based — is simply too low to be able to meet medical and administrative expenses. HMOs are increasingly steering away from these low-payment markets, as evidenced by last fall's wholesale HMO pullout from Medicare, and HCFA's continuing inability to attract applications from provider-sponsored organizations.
Typically, HMOs view a minimum AAPCC of $400 as necessary for success. But don't judge a market only by this number; a physician- or integrated-provider organization should do its own evaluation to be sure that the AAPCC plus member premiums and the percentage of that revenue paid to providers as a capitation rate are adequate.
Get it in writing
The HMO and provider group must clearly define which services are to be included in the capitation and which are carved out. A contract, for example, might include all in-area expenses except pharmacy, but not out-of-area expenses, in a capitation rate.
While the payment rate can be a deal-breaker, the often-overlooked operational and administrative terms of the contract should be viewed as equally important. The provider organization must ensure that it has sufficient control over information, medical management, and administrative functions to manage risk effectively. Developing an explicit agreement delineating the responsibilities of the provider organization and the HMO is crucial to the provider group's ability to manage risk effectively. Any such contract should include agreement on out-of-area care, enrollment processing, data exchange, and non-network referrals. At a minimum, the provider group should conduct its own claims- and encounter tracking and analyses, and not rely on the HMO to do it.
Finally, the provider organization must be able to select and manage its own network and determine its payment and incentive program.
Building the right network is critical to the success of a capitation contract. The provider organization must have committed participants; a loose affiliation with a broad panel of uncommitted providers can spell doom. Also, the group must achieve a balance between being a network with adequate access, geographic coverage, and specialty distribution, and being sufficiently cohesive to allow for strong medical management with provider involvement.
Payment and incentive programs should be viewed as powerful tools to influence behavior and to reinforce the provider organization's objectives, values, and medical management initiatives. Although many organizations want to ease into more aggressive payment and incentive arrangements, they should view this component as essential from the start. A well-structured payment and incentive arrangement, involving a combination of capitation, contact capitation for specialties, selected use of discounted fees, and strong performance incentives, can produce powerful results.
Medical management needed
A medical and quality management program is central to the Medicare risk contract. The provider organization is in a position that HMOs are not: It is close to the patient — and understands the complexities presented by older patients' concomitant illnesses and medication regimens. At the same time, it can develop medical management processes based on sound managed care principles. The trap here, of course, is that provider organizations tend to want to manage medical decisions in a manner that is fundamentally different from that of HMOs and other third-party payers.
Yet, particularly in the early stages, the provider organization must rely on at least some of the tried-and-true techniques that are used by HMOs (and disliked by physicians). Through provider committees and active physician involvement, the organization will be able to fine-tune medical management programs in a way that improves physician and patient satisfaction while achieving superior medical cost-and-quality results.
Managing risk requires information systems to handle complex functions not found in physician practice management systems or hospital systems. These systems must be able to pay claims and capitation, process encounters, track a variety of medical management issues, review protocols, process and reconcile enrollment, respond to provider and member inquiries, and provide a broad scope of electronic links. Luckily, there is an increasing number of computer programs available to help provider organizations accomplish these tasks.
The capitated provider organization also needs to develop or acquire the systems, expertise, processes, and staff to handle administrative activities that require significant experience in managed care.
Because HMOs worry that provider organizations' administration will hamper, rather than enhance, their ability to satisfy regulatory and NCQA requirements, providers must show they can handle claims processing, member and provider services, and financial management, and be able to capture and report required utilization and quality data. Ultimately, these areas will be critical to keeping providers and members satisfied.
Look inside
In addition to day-to-day operations, the provider organization needs powerful reporting capabilities and strong financial management. Effectively monitoring internal operations will quickly identify areas for improvement.
Skillful data-gathering and analysis can reduce utilization and increase quality. Giving constant and immediate feedback to physicians, and seeking their involvement when developing and refining utilization management programs, can enable provider organizations to excel where typical HMO management often falters.
The provider organization needs to be able to produce summaries concerning internal management, utilization, and quality-information data, as well as handle the external reporting required by HMOs and regulatory agencies.
The finance team should have experience in such issues as calculation of incurred-but-not-reported claims, risk-pool management, capitation, HMO payment reconciliation, accounts payable, receivables, cash management, and production of monthly financial statements.
Finally, the entire enterprise needs strong leadership with managed care experience. Medicare risk contracts should be viewed as a separate line of business from physician practices, hospital operations, or other fundamental areas.
Executive leadership can help its providers navigate the difficult decision-making aspects of managed care. Executive management must have the credibility to be viewed as having the success of the capitated contracts as its primary objective without a bias toward a particular provider segment.
---
Our most popular topics on Managedcaremag.com
---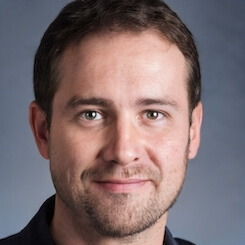 Paul Lendner ist ein praktizierender Experte im Bereich Gesundheit, Medizin und Fitness. Er schreibt bereits seit über 5 Jahren für das Managed Care Mag. Mit seinen Artikeln, die einen einzigartigen Expertenstatus nachweisen, liefert er unseren Lesern nicht nur Mehrwert, sondern auch Hilfestellung bei ihren Problemen.