In primary care, a productive interview is extremely important but hard to achieve as visits become shorter. The Bayer Institute offers some advice.
As managed care increasingly imposes changes on health care delivery, many are concerned about how this will affect communication between clinicians and patients.
Today, patient satisfaction is used widely by consumers as a measure of quality. As managers of patient care, physicians must bond with patients and gain their confidence. While in the fee-for-service world, patients may move easily from doctor to doctor to meet their psychosocial needs, this is counterproductive to good care and costly as well. Therefore, physicians must have the communication skills necessary so that patients will be satisfied with their care and will adhere to treatment plans. Clearly, the physician must be capable of relating to all types of patients. There are many benefits.
Statistics show that clinicians who are outwardly caring and who spend a little more time than peers do communicating with patients are sued less often for malpractice. In a 1997 Journal of the American Medical Association study by Wendy Levinson, M.D., and others, primary care physicians who had never faced a malpractice suit spent an average of only 3.3 minutes more per patient interview (18.3 vs. 15 minutes for those who had faced a malpractice suit). Primary care physicians who did not face claims demonstrated behaviors consistent with a more patient-centered interviewing style compared to the physicians with malpractice claims.
Other studies have found that clinicians who take the time to listen closely to their patients will provide a more accurate diagnosis, increase patient adherence, and reduce costs by way of shorter hospital lengths of stay, fewer office visits, and lower ancillary costs. Moreover, they will increase patient satisfaction, and satisfied patients, obviously, are less likely to stray. The clinician experiences increased job satisfaction through decreased stress, improved patient relationships, and decreased potential for malpractice suits. He saves time and suffers less frustration.
Happier patients and better "word of mouth" make for happier doctors. Better outcomes reflect well on clinicians because the health plan saves money.
Obstacles to communication
Many of us know of these commonly noted obstacles to good clinician-patient communication in managed care, and in some cases, traditional indemnity plans: restrictions based on cost containment; cultural and language barriers; low patient literacy; and patients' lack of office visit preparation.
But trying to reduce cost may lead to an increased patient load and, therefore, less time, thereby restricting a clinician's options for communication. A survey of physicians reported in Health Affairs six years ago found that HMO physicians in general medicine were much less satisfied with the time they spent with their patients compared to non-HMO doctors. Such time pressure may limit the physician's ability to meet the patient's need for empathy. Observation of family physicians has shown that longer interviews are required to deal with psychosocial issues. Attention to the most productive and essential elements of communication, including psychosocial needs, is critical to make the best use of time. In other words, being attentive to the subtleties of communication can actually save time in the long run and make the visit more productive and satisfying.
Language, cultural differences, and poor literacy are also obstacles. The National Work Group on Literacy and Health found that the reading skills of at least one quarter of the adult U.S. population are so limited that written communication with this group may not be effective. Another 25 percent have such limited reading skills as to make understanding written communication possible but difficult. Think about it: We're talking about half the population.
People who can't read well often lack essential information regarding their health status. For example, they may not understand public health messages, magazine articles, posters, or billboards about the value of mammography or flu shots. They may not be able to understand instructions or patient education materials and are less likely to follow medical regimens, keep appointments, or seek care early in the course of their disease than more educated patients.
Because knowledge and literacy levels vary widely, it is critical for physicians to explore patients' understanding of their diagnosis and treatment plan.
Many patients also do not prepare for the clinician visit by developing a list of symptoms and questions to ask. Physicians have mixed responses when asked about the value of such lists, but they may learn to use them to set an agenda that results in a more effective encounter.
Patients like this inviting attitude and they appreciate the orderly and productive visit that often results when they have written down their concerns.
Although this might be counterintuitive, communication skills are not intrinsic to personality and, therefore, clinicians can improve outcomes by learning how to use specific techniques.
Training clinicians
HealthPartners in Minneapolis has been addressing these communication issues in partnership with the Bayer Institute, conducting clinician-patient communication workshops for physicians and other staffers.
The Bayer Institute workshop is based on data from studies showing that when clinicians use a relationship-centered interviewing style, patients become more responsible and active participants in their health care and more adherent to their treatment plan.
Traditionally, the role of the clinician has been as a discoverer and identifier of pathology and as an agent in healing. With the questioning of this "find-it-and-fix-it" role definition as being overly narrow and too focused on pathophysiology, a new paradigm of disease and healing has emerged that accounts for the psychological, sociological, and behavioral factors that are always present.
HealthPartners supports a strong relationship between patient and primary care physician. Members are encouraged to designate a primary physician, who is provided with extensive patient satisfaction survey data. But using such data to improve a practice has been problematic.
Since 1994, HealthPartners used the Bayer workshop to promote physician-patient communication. In its workshops, which are accredited by the Accreditation Council for Continuing Medical Education, the Bayer Institute for Health Care Communication teaches the "E4" concept as a complement to the find-it-and-fix-it method.
Skill set
Communication skills needed in the patient interview can be summarized in four categories, all beginning with "E."
Engagement — skills that support development of rapport with patients;
Empathy — skills that help clinicians reflect concern for the patient's condition;
Education — skills needed for discovering and developing the patient's understanding of his condition; and
Enlistment — skills that help in motivating and changing behavior.
Bayer trained several physicians as facilitators, and HealthPartners then conducted the workshop for more than 150 adult medical primary care clinicians in 19 clinics. Physician feedback has been very positive. The workshops provide opportunities to talk about common frustrations while entertaining constructive approaches to communication challenges. Typical behavioral changes cited by physicians include removing the chart as a barrier from focusing on the patient, agenda setting, and establishing mutual expectations for the encounter early in the visit.
One physician was impressed by the productivity of simply allowing a patient to talk uninterrupted for the first minute or two of the encounter. Staying silent and hearing the patient's story added a new and rich dimension to his experience of medicine as well as adding important clinical information that might otherwise have been missed. Many physicians also recognized the need to make empathic responses. With practice, it becomes easier to recognize these situations and make appropriate responses.
We believe that improved communication skills have contributed to better patient-satisfaction levels over the past few years at HealthPartners. Perceptions of physician empathy, measured by physician-specific surveys, were significantly improved, compared to a control group, when measured six months after a workshop.
Engagement
Clinicians may believe that there is not enough time to let a patient tell his or her story, but research has shown that most patients will continue to speak without interruption for only two to three minutes.
To "engage" a patient, a clinician must establish rapport by joining the patient during the opening minutes of the encounter. The first minutes form strong initial impressions. Communicate warmth by the introduction; be curious about the patient as a person rather than a medical problem. Listen to the language of the patient and adapt to that language. Invite the patient to tell the story of the illness. Find out all the complaints and the patient's goals for the visit and agree on an agenda.
Empathy
Empathy begins when the clinician expresses understanding of the feelings, values, and experiences of the patient. Fortunately, empathy is not necessarily intrinsic to personality: Empathetic responses can be learned.
It is important to create a warm setting. Consider using nonverbal language. Do not write and listen at the same time. When listening, look at the patient. Don't permit physical barriers — typically the chart or desk — to come between you and the patient.
Invite the patient to tell you what he is feeling or thinking. Be curious about the experience of the patient as a person. Say, "That must be scary," or "How do you feel about that?"
Acknowledge feelings and thoughts. Do not evaluate them. Say, "You seem scared at the thought of surgery. Let's talk more about it." Not, "There's no reason to be scared."
Education
Preventive medicine and health promotion are major parts of the managed care philosophy. To deliver high quality care, clinicians need to recognize their importance.
Education is not simply giving information, but requires understanding the patient's cognitive, emotional, and value perspectives. The clinician must discover what the patient knows and how the patient is thinking and feeling about whatever knowledge he or she possesses.
Clinicians should assess the patient's understanding by asking questions and imagining their questions: What has happened to me? Why has it happened to me? What is going to happen to me? Supplement oral patient education with written notes and patient information handouts.
Enlistment
Enlistment occurs when patients become partners in their own health care. Empowering and motivating them increases the likelihood that they will adhere to treatment and thus the likelihood of greater patient satisfaction. This is good for the health plan too, because office visits are actually reduced, quality and efficiency of care are improved, and ultimately the patient's loyalty to the plan and doctor is increased.
There are two important steps in enlistment: agreeing on diagnosis, and agreeing on a treatment plan.
Because most patients make a self-diagnosis, it is extremely helpful to elicit and acknowledge it early in the interview. Discuss any discrepancies between your conclusions and those of the patient.
Agree on a treatment plan. We prefer the word "adherence" because it implies sticking to a collaboratively developed plan, as opposed to the more directive term "compliance." Six specific actions can increase the likelihood of adherence: Keep the regimen simple, write out treatment details, give specifics about the expected benefits of treatment and the timetable, prepare the patient for side effects and optional courses of action, discuss obstacles to moving forward with the regimen, and get patient feedback.
The formal end of the visit provides an opportunity for the clinician to reinforce the value of the clinician-patient relationship in continuity of care.
Good communication skills are vital in a world where patient satisfaction, treatment plan adherence and membership retention are the overriding, long-term issues that will determine success for physicians and provider organizations.
Communication: More than good bedside manner
Communication is the most commonly used procedure — a typical clinician will conduct more than 100,000 interviews in his career.
Effective communication reduces malpractice risk — 71 percent of patients in a 1994 study cited poor relationships as a reason for their claims.
Primary care physicians who had never had a claim filed against them had longer visits (18.3 vs. 15 minutes), according to a 1997 study by Wendy Levinson, M.D., of the University of Chicago.
PCPs without claims used more humor and laughed, according to the same study.
A 1984 study showed that physicians interrupt patients within 18 seconds.
About 750 million prescriptions are written annually, but 240 million are never filled.
Annual economic cost of nonadherence was estimated at more than $100 billion in a 1993 study.
---
Our most popular topics on Managedcaremag.com
---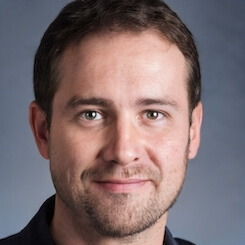 Paul Lendner ist ein praktizierender Experte im Bereich Gesundheit, Medizin und Fitness. Er schreibt bereits seit über 5 Jahren für das Managed Care Mag. Mit seinen Artikeln, die einen einzigartigen Expertenstatus nachweisen, liefert er unseren Lesern nicht nur Mehrwert, sondern auch Hilfestellung bei ihren Problemen.