When United HealthCare announced in early November that it is making preauthorization "obsolete" so that physicians apparently will no longer be required to gain plan approval before providing hospitalized patients with medical services, the news sent shock waves across the land. The New York Times, in a lead editorial, called it a "major change." "A bombshell," proclaimed Newsday. And the New York brokerage house Wit Capital said the move could have "major repercussions" on health care.
Is United HealthCare's move really revolutionary, or is there less to it than originally thought? It all depends on whom you ask.
It's not hard to see why the United HealthCare decision made headlines. After all the furor of the past several years concerning who controls managed care medical decisions, the Minneapolis-based HMO was seen by many pundits as having (in the Times's words) taken health care away from "faceless bureaucrats" and putting it back where it belongs — into the hands of physicians.
The implication was that United HealthCare's move would immediately cause other health plans to follow suit. "HMOs Under Pressure to Follow United Health," a Reuters headline blared, referring specifically to Aetna and Humana. The accompanying article quoted a health care analyst as saying other plans are now in "a period of vigilant watching" to see what the response to United HealthCare would be.
But plan medical directors contacted by Managed Care say they're less than impressed with the United HealthCare gambit, and under no particular pressure to follow suit. What they do worry about, they concede, is that United HealthCare seems to have pulled off a PR coup and gained positive publicity at a time when every health plan in the nation is trying to figure out how to improve its image.
Muted reaction
"The PR impact was unprecedented," says Sam Ho, M.D., vice president and corporate medical director of PacifiCare Health Systems. Ho played down the actual substance of the United HealthCare move. "Other than the media and the press, you've seen a muted response from providers and employer purchasers." Besides, Ho adds, "This is nothing new for PacifiCare. We have always allowed physicians to make decisions over any type of prior authorization or utilization management." Far from feeling that PacifiCare must announce a similar policy, Ho insists the health plan "sees no compelling reasons to change our model."
Jose Marques, a spokesman for Humana, was quoted as saying the plan expects to continue reviewing physician decisions and referring disputes with doctors and patients to independent physician committees. At Foundation-owned Health Net, one of California's biggest insurers, chief medical officer Jennifer Gutzmore, M.D., says, "My chief reaction was that this was a great marketing strategy for United Health. It's a pity we didn't think of it first."
Like her colleagues, Gutzmore says United HealthCare hasn't really done anything special. "This is nothing new. Physicians have been making final care decisions for years. No physician would ever allow somebody else to second-guess his decisions." Gutzmore blamed over-eager reporters "who have an agenda, and wanted to put a 'revolutionary' spin" on the United announcement.
At least one brokerage house that follows health care, Wit Capital, feels the move is a major one. "We believe United's decision reflects the continued shift in authority away from managed care and back to physicians and partners," the company said in its newsletter.
Quick response
The story was so big that Kaiser Permanente took the unusual step of faxing reporters immediately following United HealthCare's announcement. Kaiser offered to let the media interview "senior [Kaiser] physicians… to comment on… United Health's decision." Why would Kaiser feel the need to respond so urgently to an announcement by another health plan? "Because all the leading newspapers implied that this was a breakthrough, so Kaiser felt the need to clarify things," says Robert Pearl, M.D., executive director and CEO of the Permanente Medical Group, in Oakland. "We have been doing this for 50 years and plan to continue to leave decision making between physicians and their patients for the next 50."
But Kaiser is a group-model plan, and United HealthCare is not, so the comparison may not be very useful.
The actual details of United's move aren't really clear. The announcement was contained in a press release touting a new United policy, "Care coordination," that includes a list of nonrelated issues, such as patient education, a new clinical profiles program for physicians, and readmission prevention.
It was one little phrase that caught everyone's attention: "Care coordination obsoletes certain programs associated with traditional medical management, such as preauthorization for inpatient hospital procedures."
Not carte blanche
The press release added few details. Subsequently, United HealthCare let it be known that the policy doesn't exactly give physicians the green light to do whatever they want. Physicians who demonstrate a pattern of authorizing improper procedures and services will risk being removed from United's network. That warning led Arkans to label the United HealthCare move as little more than "semantics."
Lee Newcomer, M.D., United's senior vice president for health policy, defends his company. To suggestions that the move is little more than a PR strategy because United HealthCare will continue to scrutinize physicians' spending habits, Newcomer says, "I don't think the physicians risk being terminated."
If doctors show a pattern of deviation from their specialty's standards, they will be called on to explain their reasons before any action is taken. "They're guaranteed a decision," Newcomer says. In fact, he adds, "lots of times" physicians don't realize they are deviating from their peers "and when shown the data to demonstrate their variance from standard medicine, they change. They want to get back into the norm."
What's different about United HealthCare's approach is that no member will be caught in the middle of this discussion, says Newcomer. "The company will not deny care the physician has already given."
Multiple motives?
Some critics also said that the only reason United HealthCare was making this move was because it wants to avoid costly lawsuits for denial of care. Recently, Humana and Aetna have been sued for denying promised coverage to commercial enrollees. While those cases may be difficult for the plaintiffs to win, other developments, such as the battle for a patients' bill of rights in Congress and related fights in state legislatures, appear to health plans to indicate the public's mood.
Finally, some consumer groups also suggest that United's move is prompted by little more than the desire to stem costly and image-harming litigation. Newcomer disputes that, too. "That's a cynical view of the world," he says. "We've been sued for years; there's nothing new about that."
Besides, he adds, United started planning to drop its "obsolete" prior-authorization system "three years ago, long before the patients bill of rights or issues of patient liability" arose. The company began test marketing the new policy, which will affect some 5.3 million of its members in six markets, last year.
United says one of its reasons for dropping preauthorization is the "millions of dollars" spent every year "on prospectively checking the treatment decisions made by physicians."
Since so few medical decisions actually are overturned — only about 1 percent, Newcomer says — some $128 million worth of utilization review people, according to salary, will be redirected into care coordination, which he called very much like disease management.
"Our doctors and nurses will no longer be asking 'Why are you doing this?' but instead asking, 'How can we help you get it done?'" says Newcomer.
For all the criticism that United HealthCare's decision has prompted, the American Medical Association has embraced it, if not wholeheartedly, then at least for the time being.
The AMA applauded United's action as "historic" and one that "represents a long overdue victory for America's patients…" It urged other health insurers to follow United HealthCare's lead. Still, in the absence of concrete evidence of how United HealthCare's new policy will actually work, the AMA was careful to say initially it was reacting only to published reports about the action.
Newcomer strongly denies a final suggestion by some critics that United HealthCare's move was a tacit admission that the health plan for years has routinely allowed cost to trump medical decisions — otherwise, why change the policy? "I challenge anyone to find a green eyeshade who ever made a medical decision at United Health," says Newcomer. "If you can, I will buy you dinner."
Indifferent market
For its part, Wall Street reacted to United HealthCare's move with a shrug. The company's stock is well off both its record high and low, and the November announcement barely caused a ripple in its price.
Interestingly, despite Arkans' vow that Aetna will not be influenced by United HealthCare's action, chairman Richard Huber, on Nov. 22, told the Wall Street Journal that he wants to move Aetna "in the same direction as United Health in giving doctors the final say in whether a patient needs a given treatment."
---
Our most popular topics on Managedcaremag.com
---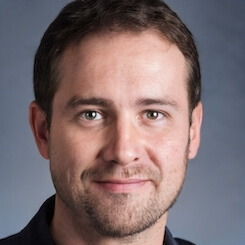 Paul Lendner ist ein praktizierender Experte im Bereich Gesundheit, Medizin und Fitness. Er schreibt bereits seit über 5 Jahren für das Managed Care Mag. Mit seinen Artikeln, die einen einzigartigen Expertenstatus nachweisen, liefert er unseren Lesern nicht nur Mehrwert, sondern auch Hilfestellung bei ihren Problemen.