Harvard Pilgrim Health Care learned the hard way what Oxford Health Plan and others had already found out: HMOs need good information flow.
The ink was hardly dry on Massachusetts's new HMO insolvency law when its first case reared. An unexpected $60 million in additional 1999 losses, discovered early last month, convinced CEO Charles Baker that Harvard Pilgrim Health Care needed the protection of the law, passed last November.
As details about Harvard Pilgrim's financial problems emerged, the $60 million surprise that blindsided Baker became symbolic of management blunders that went back more than a decade — primarily, the HMO's failure to meld information systems that had been tossed together as Harvard Pilgrim grew by mergers. Meantime, such factors as an inability to build a unified corporate culture and the HMO's disastrous expansion into neighboring states compounded the mess.
Harvard Pilgrim had projected a $134 million loss on revenues of $2.8 billion for 1999. That followed a 1998 operating loss of $94 million. Reportedly, the 1998 loss was higher, but a $37.4 million diversion from reserve accounts offset some of it. There are also reports of possible outstanding financial obligations from the plan's former operations in Rhode Island.
Along with Tufts Health Plan, another Massachusetts HMO, Harvard Pilgrim dug itself a deep hole by expanding into other New England states in the early and mid-'90s, keeping premiums artificially low to gain market share. It's a typical scenario that has haunted many an HMO: When medical costs began to rise in 1998 and 1999, plans couldn't raise premiums fast enough to keep up. By the end of last year, Harvard Pilgrim had abandoned Rhode Island, where it lost more than $100 million. That action cost Harvard Pilgrim its NCQA accreditation.
There were other missteps over the years, but within days of the receivership, Baker fingered information systems as the proximate cause of Harvard Pilgrim's collapse. As of press time, Harvard Pilgrim was in temporary 30-day receivership, under the supervision of state Insurance Commissioner Linda Ruthardt, whose goal was to get a handle on Harvard Pilgrim's finances. A state plan for the HMO's rehabilitation was to be released Feb. 4.
Hello? Can you hear me?
The systems problem goes back at least to 1986, when the old Harvard Community Health Plan acquired MultiGroup, a regional New England HMO. Instead of integrating MultiGroup's claims and enrollment systems with its own, Harvard Community Health Plan kept them separate.
With each subsequent acquisition, a new information system was added to the administrative structure. When Harvard Community Health Plan merged with Pilgrim Health Plan to form Harvard Pilgrim Health Care in 1994, the two systems continued to operate separately. None of the multiple systems was able to communicate effectively with each other.
Except for Blue Cross Blue Shield of Massachusetts, all home-grown Bay State plans lost money over the last two years. Tufts and Fallon appear to be on the comeback trail, but Harvard Pilgrim's losses finally reached crisis proportions. Baker, on the job only since last June, had good reason to make the connection between inadequate information systems and those losses.
Plans typically set prices 12 to 15 months in advance, based on current claims. Peering into the future is hard enough in a business where all the claims for a given year may come in as many as two years later. But if current claims information isn't accurate or complete, it's difficult to set premiums appropriately. Harvard Pilgrim reportedly underpriced some of its benefits by as much as 20 percent. At the same time, thanks to uncommunicative IT systems, it also was not uncommon for the same claim to be paid more than once.
"One of the fundamental issues for all managed care organizations is that older and sicker people have joined the plans — people who use more inpatient services and more expensive pharmaceuticals," says Russell Ricci, M.D., general manager of IBM's Global Healthcare Industry in Waltham, Mass. "Unless you have a real-time, single-view system that keeps track of that –and the underwriting assumptions that go with it all — you just keep falling further behind."
The consensus in the information technology community is that the HMO business is extremely complex from an information-systems perspective. Health plans serve members, purchasers, providers, and brokers. To that, add insurance processing, actuarial management, and all the rules for claims adjudication in a managed care environment, and the systems challenge is formidable.
But the technology is there: client/server-based core processing systems, data warehousing, decision-support systems, and a slew of add-on modules that include built-in compliance with state and federal regulations like HIPAA. An increasingly important capability for health plans is data warehousing, which makes it easy to pull together data from different sources within the organization.
"A good example of how a data-warehouse system can support decision making is pharmaceutical costs, the fastest-growing segment in health spending," Ricci explains. "Pharmaceutical expenses typically are not in the same database as enrollment expenses or inpatient expenses, so when you try to get an integrated view of how to price a product for the next year, or to tell whether you made or lost money, you don't have the information to make those judgments. It's like having 50 spreadsheets, none of which connect with each other."
Ricci argues that it is now more cost-effective for plans to buy IT off the shelf and adjust their business processes accordingly, instead of building their own systems. But it's become almost a cliché to point out that health care, including health plans, still lags behind other sectors of the economy in terms of IT investment. Oxford Health Plan's 1997–98 financial decline is an example of how information systems can make or break a health plan.
Planning system integration
Many health plans survived in the late '90s on slim margins, so it's reasonable to ask where the money's going to come from for serious IT investment. The largest plans, and those with large parent organizations, have the wherewithal. One answer for medium-sized and smaller plans is to consolidate. Ironically, that's exactly what Harvard Community Health Plan and Pilgrim Health Plan did, but they apparently didn't consolidate their information systems.
"When organizations merge, you can gain some obvious administrative efficiencies without addressing the systems issue," says Paul Tavano, division vice president of the Health Care Strategic Business Unit at EDS. "But eventually, the overhead associated with running multiple systems catches up with you and causes significant problems. So you've got to have an aggressive plan in place early in the merger process for getting systems where they need to be, and then execute that plan."
It's now feasible for health plans and other players in the industry to reallocate scarce resources by doing more business on the Internet. E-business, already a mantra in the IT community, will become increasingly important for all industries, including health care. For a health plan, E-business could include enrollment and communicating economic and clinical information among physicians and hospitals via the Internet or a private extranet. Consumers could check provider panels, select plans, change primary care physicians, and get answers to questions, all online.
Soon after succeeding Alan Greenberg, Baker signed a 10-year, $700 million contract with Perot Systems, an IT powerhouse. With 900 of his people working on Harvard Pilgrim's IT problems, H. Ross Perot himself flew in four days after the HMO slid into receivership.
More than IT may be at stake. It's not unusual for vendors to front substantial loans to clients at the beginning of a relationship. The money is paid back over the term of the contract. That's exactly what happened when Blue Cross Blue Shield of Massachusetts hired EDS in 1992 to run its systems; EDS gave the Blues an $80 million note.
At this point, a Perot loan could be an important part of a potential plan to refinance Harvard Pilgrim. Salomon Smith Barney, a subsidiary of New York-based Citigroup, was selected on Jan. 18 to figure out how to do that. A refinancing scenario could also revive a $230 million bond deal involving the sale of Harvard Pilgrim real estate, furniture, equipment, and software.
Corporate nonculture
If Harvard Pilgrim survives, it will be because its leaders make better decisions than those of the past. An offspring of Harvard Medical School in 1969, Harvard Community Health Plan's academic culture was ill-suited for the increasingly rough-and-tumble competition of the health care marketplace in the late '80s and '90s. That became apparent when Harvard Community Health Plan merged with fast-growing network-model Pilgrim Health to form Harvard Pilgrim Health Care in 1994.
It took years for the Harvard Community side of the merged entity to make the transition from staff-model HMO to provider networks. Its salaried medical staff — which included some of the best clinical talent in the world — finally formed an independent business unit, Harvard Vanguard Medical Associates, in 1998.
And so here's where IT — while paramount in this story — isn't everything. IT doesn't manage a company. There is ample evidence that basic business processes from the various entities that comprise Harvard Pilgrim were never aligned. As one consultant told Managed Care, if you don't go from lots of different ways of doing things to a consolidated business process, you can't take advantage of any technology, because the organization will be in disarray.
"I've been involved with organizations that had excellent management and process alignment, and did amazing things on poor technologies," says another consultant, Janice Young, research director at the Gartner Group, a business technology research and advisory organization. "I've also seen organizations that had the best technology on the market, and couldn't manage to do anything because they didn't have the corporate discipline to align technologies and processes."
Last month, the entire Harvard Pilgrim board of directors resigned, and state Attorney General Thomas Reilly terminated the lucrative consulting contracts of Greenberg and former CFO Thomas Brophy "for cause." Just what that means will have to wait until the receivership process runs its course.
Thanks to Massachusetts's new HMO insolvency law, it's care as usual for Harvard Pilgrim's 1.3 million members during receivership. Providers can't bill patients for a balance due, and can't request payment in full from patients. In the event of liquidation, Harvard Pilgrim members would be allowed to switch to any other insurer in the state without limitations on existing conditions. Providers would be next in line for the distribution of assets to creditors.
Without the law, Harvard Pilgrim and its creditors would be in federal bankruptcy court, where plan members and providers would be treated no differently from creditors. "Both consumers and providers are better off with this law than they would have been without it," says Division of Insurance spokesman Chris Goetcheus.
Meanwhile, Ruthardt, the insurance commissioner, is signing Harvard Pilgrim checks for current obligations, and Baker is enjoined from authorizing expenditures over $250,000. Bean counters have been thick on the ground as PriceWaterhouseCoopers, retained by Harvard Pilgrim, and KPMG Peat Marwick, retained by the state, pore over the books to arrive at a definitive assessment of the plan's finances. That assessment will go a long way toward determining whether Harvard Pilgrim will be refinanced, sold, or liquidated.
The quality of Harvard Pilgrim's medical care is still a point of pride. Along with other Bay State HMOs like Tufts and Fallon, Harvard Pilgrim has been at or near the top of the annual rankings of Newsweek and US News. Now the 500 Harvard Vanguard Medical Associates physicians are contracting with other health plans, so patients who lose Harvard Pilgrim coverage can maintain their physician relationships.
What's next?
Most employers with Harvard Pilgrim contracts have stayed put, but Harvard Pilgrim's competitors, including out-of-state insurers, smell blood in the water.
Blue Cross Blue Shield of Massachusetts, which gained 133,000 members in 1999, added 97,000 in January and an estimated 14,000 in February. Many came from the 127,000 subscribers of Harvard Pilgrim's defunct Rhode Island operations.
"We have been planning for the extra claims that come with membership growth," says spokeswoman Susan Leahy. "We have a team coordinating operations to ensure we have appropriate levels of service."
Harvard Pilgrim's other major competitor, Tufts Health Plan, is just shy of 1 million members. Also battling back from losses in its former Maine, New Hampshire, and Rhode Island operations, the plan laid off 430 employees last December.
"While my preference would be that Harvard Pilgrim recovers from its problems, regulators and legislators should keep in mind that health plans don't provide health care," says Tufts CEO Harris Berman, M.D. "We arrange for it and we insure it. The public doesn't necessarily need to pump limitless amounts of the state's money into saving a particular insurance institution, when there are others that can do the job. This isn't about getting care. This is about the orderly transition of members to a more stable health plan."
Massachusetts hospitals, on the other hand, have a keen interest in Harvard Pilgrim's survival, at least until they get the $300 million they say the plan owes them. In part because of Medicare reductions, two thirds of Massachusetts hospitals report operating losses. In 1992, they absorbed $50 million in losses when Bay State Health Care collapsed.
The Harvard Pilgrim debacle has revived the debate about the appropriate role of government in health care. Reilly, whose role is to represent Ruthardt before the Massachusetts Supreme Judicial Court in the matter of the receivership, believes some degree of regulated competition is needed. That's what Secretary of State Galvin had said most of last year (Managed Care "State Initiatives," January).
Without it, say economists, things like this will happen from time to time. "If you have raw competition, relatively unregulated, you should expect that in a given year, at least 10 percent of HMOs will go absolutely broke," says Princeton University health care economist Uwe Reinhardt. "Every so often, the state will have to step in and bail them out with additional funds. I think you have to get used to it. This is what you chose."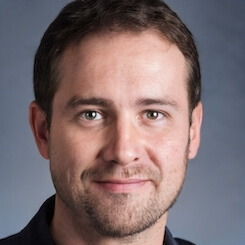 Paul Lendner ist ein praktizierender Experte im Bereich Gesundheit, Medizin und Fitness. Er schreibt bereits seit über 5 Jahren für das Managed Care Mag. Mit seinen Artikeln, die einen einzigartigen Expertenstatus nachweisen, liefert er unseren Lesern nicht nur Mehrwert, sondern auch Hilfestellung bei ihren Problemen.