By Deborah Epstein
Contributing Editor
More than a third of all physicians are now salaried employees, says the AMA, and the number is rising rapidly. But what special challenges come with employing these physicians, and how do employers keep staff physicians productive and satisfied? There is no one solution to keeping a staff of happy and hard-working doctors, but the needs and concerns of salaried doctors may be simpler than you think.
A staff position is the only feasible choice for many doctors today. "Physicians come out of school fairly well in debt and can't take on the added financial burden of opening a practice. Accepting a salaried position is now virtually the only option for those just out of residency," says Dan Schuh, a managed care consultant with Deer Creek Associates in University Park, Illinois.
For that reason, it is a buyer's market for those seeking to employ staff physicians, but the difference between competitive success and failure for an organization can depend on its doctors' satisfaction and productivity levels once they are on staff.
Employing physicians is much like employing any other highly compensated and sophisticated staff member, says Tony Kotin, M.D., national practice leader for clinical effectiveness at Towers Perrin in Chicago, Ill. But physicians are not exactly famous for being team players, he notes, and most are used to owning their own businesses.
"Being salaried means going from being an entrepreneur and doing things the way you want to being part of a large organization with an administrative superior, and all the attendant rules and regulations," agrees Howard L. Bailit, M.D., research associate at the Harvard University Sloan Center for Managed Care Research in Cambridge, Mass. For some, he says, the transition can be difficult.
"Organizations should be concerned with physician satisfaction, because reducing physician turnover is very difficult," notes Bruce Carlin, vice president of Western operations at MetraComp in Long Beach, Calif. At the least, physicians should be given proper scheduling, adequate support, good equipment, and utilization review that isn't permission-based, he adds. "And they should be treated like professionals."
"Group- and staff-model HMOs are very concerned about whether their key physicians are satisfied on the job," Schuh says. And unlike independent practice associations, these organizations have a sufficiently close relationship with their doctors to determine whether they are satisfied, he adds.
"We're very pleased with our retention rates, but staff satisfaction is always a challenge," says Andy Bowers, manager of recruitment and credentialing for the medical group in Kaiser Permanente's Ohio region. Bowers is also chairman of the inter-regional recruitment group for Kaiser, which employs approximately 9,500 doctors nationwide.
Some point out, however, that thorough attention to physician satisfaction on the part of HMOs and other physician employers is hardly universal. "Physician satisfaction and turnover don't really concern most physician employers yet," says Karen Scott Collins, M.D., assistant vice president at the Commonwealth Fund in New York City. "The market pressure is on their side, and doctors know they have to join networks to avoid being left behind." She adds that physicians in private practice are probably much less satisfied than most staff doctors. "They are trying to manage multiple managed care contracts and spending time on utilization review for 10 to 12 plans," she explains.
"By and large," says Susan Cejka, president of the management consulting firm Cejka & Co. in St. Louis, "I think salaried physicians are pretty happy."
Less money, better lives?
Actually, physicians have a short and simple list of satisfaction issues, Cejka adds. "Some may think otherwise, but there are not really many motivators for doctors. They are job safety, security, and a satisfying lifestyle," she adds.
Private doctors earn about a third more than salaried physicians, AMA data reveal. But for many salaried doctors, the trade-off in fewer hours and more administrative back-up is worth it. (See "Are Salaried Doctors Happier?") "Staff doctors don't have to manage the business or worry about income stability," says Carlin. "They also have predictable hours."
"Physicians today want a home life as much as they want a career," says Jack R. Epstein, M.D., principal at the Flint Group in Ann Arbor, Mich. "And being salaried and working in a group allow doctors to have both a practice and a fuller personal life."
Cejka's evaluation of physician satisfaction touches on another big issue for physicians' employers. "Salaried doctors, in many cases, simply don't work as hard as non-salaried doctors," she says. "In private practice a doctor's responsibility includes being on call every other night or so. In big plans, they may be on call only one out of 25 nights. That in itself is a major difference in life style." Physicians who have been on their own can find that a staff position gives them back their lives, says Schuh.
Younger doctors in particular want fewer administrative hassles and better call coverage, reports Allan Baumgarten, private health care consultant in Minneapolis. As a result, organizations that employ physicians tend to include younger doctors. "Women physicians also often prefer salaried positions, for the same reasons as younger doctors," Collins notes.
"What we offer doctors are security, a predictable life style, better call scheduling, and good benefits," Kaiser's Bowers sums up. "The down side is less potential to make a higher income than independent practice may offer," Bowers sums up.
Preserving autonomy
Being on staff doesn't guarantee job satisfaction, of course. Steven Karp, D.O., who is now employed by the York Health System in York, Pa., previously worked for a clinic that changed to a staff-model HMO. "Morale plummeted among the physicians once that organization made the switch," he says. "I felt completely disenfranchised. It left us with no input into the practice and a real assembly-line atmosphere." He ended up leaving soon after the change.
Loss of input and professional autonomy are issues that concern other physicians as well, and should probably concern their employers. "Professional autonomy for physicians is a critical element in an HMO's success, and physician decision-making in medical areas is a strong com- ponent of any organization's success," Schuh says. He adds that physicians are much more comfortable adhering to clinical decisions that they have had a hand in developing.
"Physicians are the most effective administrators of a practice anyway," Karp says. "We've been saying for years that we can cut costs if payers and employers would only listen to us. Doctors are the only ones who really know how much care is enough."
Even in the best systems, doctors give up a great amount of their business autonomy, says James L. Reinertsen, M.D., CEO at HealthSystem Minnesota in St. Louis Park, Minn. But they shouldn't have to give up professional autonomy. "One of our goals at HealthSystem Minnesota is to let physicians be the designers of the care they provide," he says. "We're large enough to have the luxury of being the architects, as well as the providers, of care," he notes. The company's doctors regularly attend group meetings to hash out clinical issues. "They work as a team to find better solutions," Reinertsen says.
It's the intrusiveness of utilization review that is a big issue to doctors, Epstein adds, and most staff-model plans and groups already use much less issue-by-issue review. "In fact, the real intrusiveness for physicians comes with the external review they deal with in fee-for-service plans," he notes.
Preserving productivity
Physicians both lose and gain when they join the ranks of the salaried, since most earn less, yet enjoy a better life style. But organizations also lose and gain from putting doctors on staff. "When doctors are employed, productivity generally goes down," Bailit notes. "On the other hand, employing doctors makes for more integrated care and allows for performance monitoring."
"There's no incentive to see patients when you're salaried, and you end up running out when the whistle blows. It's human nature," Carlin says. "The saddest thing is that the system doesn't reward the better doctors."
Nevertheless, productive physicians are essential to the success of an organization. And it is possible to avoid the mindset that is associated with a certain kind of civil servant. "There's no question that employed physicians can feel less involved in a large organization's success than they might have felt in the success of their own practices," says Bowers. "On the other hand, because we are large, there are always opportunities to excel. It may be in a leadership capacity in peer review or quality assurance, for example, or in administrative positions, such as a department chief or lead physician in a group."
But some organizations exacerbate the productivity problem by giving doctors a false sense about being salaried, Reinertsen says. "They tell doctors, 'Join us, and we'll give you financial security,' and many doctors are tempted to think they don't have to worry about the business success of a large organization." The remedy, he says, is to teach doctors exactly what and how they can contribute to a company's success. "The system has to make it clear what physicians can do to be productive, and give constant information and feedback on how they are doing," he says.
"I make sure that doctors don't see this as a 9-to-5 job," Bowers says. "I tell them that the main difference is that there's less paper work, more call coverage, and when they are off, they are really off. Otherwise, though, they can expect to put in as much clinical time as in any other practice."
The matter of incentives
Payroll design can also help boost physician productivity, by giving doctors a financial incentive to work hard. "Traditional reimbursement methods have raised a generation of inefficient practitioners who have a 9-to-5 mentality," Kotin contends. "That has to change, and organizations are finding they have to offer variable pay that better reflects the quality of care given, using measures such as customer satisfaction and how well doctors work with their peers." Such pay systems also allow highly motivated and able physicians to better themselves, he says. "There has to be a potential up side for quality."
"Our payroll arrangements are evolving as we speak," says Reinertsen. His organization has learned that tying reimbursement into some type of performance measure is important, he says. "Straight salaries became too heavily an entitled guarantee."
Kaiser is also changing how it pays doctors. "Historically, doctors were paid a salary based on their experience and time in the organization," Bowers says. Today, payroll is more performance-based at the HMO. "People still receive a base pay, but they also have the ability to be recognized based on quality, productivity, patient satisfaction data and utilization measures," he says. The important thing is to make the pay differential enough of an incentive, he adds. "You can't expect people to work 40 percent harder for a 2 percent increase in pay." Kaiser Permanente physicians are eligible to become shareholders after two years' employment if they are board-certified.
Leadership counts
Organizations should also recognize the critical role that managers play in physicians' productivity. "So much depends on the department chief," Bowers says. "A strong chief makes for a strong department, whereas one who simply puts out fires and does call scheduling will have a weaker department."
Finally, some physicians are simply more suited to a staff position than others. "We looked for mid-life doctors who were tired of the rat race," says Schuh, who ran a staff-model HMO for 11 years. These physicians find the ability to practice while staying involved in teaching and research very appealing, he adds.
On the other hand, staunch independent types are probably less suited to salaried work. "The cowboys and cowgirls who want to be their own boss won't be happy on staff," Epstein says. The ranks of such diehard individualists appear to be dwindling, however. "Fifteen years ago, schools used to train doctors for solo practice, but now they train them to work in groups," he says.
"Above all, the one thing I don't want to hear from candidates is that they applied for the job because it's a Monday-through-Friday position and they won't be on call as often," Bowers says of his recruiting efforts for Kaiser Permanente. "We definitely don't need that mindset."
Author Deborah Epstein is a freelance writer based in West Milford, N.J.
How the HMO market breaks down
Are salaried doctors happier?
In a recent survey, Massachusetts physicians in a variety of practice settings were asked questions about both earnings and morale. Though they reported significantly smaller incomes, staff-model HMO doctors expressed at least as much satisfaction with their work–and even with their income–as their colleagues in independent practice.
When the University of Massachusetts School of Public Health recently surveyed 671 doctors in that state, it found that despite significantly lower earnings, doctors employed by staff-model HMOs and hospitals reported as great or greater satisfaction with their incomes and with their decision to practice medicine than physicians in solo or group settings.
"At first glance, the results are a little surprising," says Karen Scott Collins, M.D., assistant vice president at the Commonwealth Fund, a New York-based foundation for research on health and social issues. "The survey shows that salaried physicians feel buffered from administrative burdens and are able to focus more on clinical work. But you also have to consider that people working in these plans have already made a decision to trade salary for more structured hours and administrative support," she notes.
Overall, it's difficult to say which arrangement is best for physicians, she adds, but as networks continue to form across the country, "I think it will become important to learn how to keep physicians satisfied within those organizations."
Who employs physicians?
Staff-model HMOs may come to mind first when most people envision a salaried physician's workplace. But these organizations now have a lot of competition when it comes to hiring doctors.
Most often these days, the employers of physicians are not insurance companies and HMOs, but provider groups, such as hospitals, physician-hospital organizations and large group practices," says Howard L. Bailit, M.D., research associate at the Harvard University Sloan Center for Managed Care Research in Cambridge, Mass. "In the near future, more and more doctors will be employed, and most employment will be by smaller practices that are owned by larger organizations."
HMOs may indeed be losing their position as the main employers of physicians. For one reason, staff-model plans, which employ physicians directly, are losing market share. According to figures from the SMG Marketing Group in Chicago, enrollment in staff-model HMOs actually declined slightly in the first half of 1994 (a trend due in part to organizations switching from the staff-model to the mixed-model category). In addition, group models and independent practice associations are enjoying the greatest increase in enrollees, according to Warren, N.J.-based Emron, Inc. Today, IPAs lead the field among HMOs.
Allan Baumgarten, health care consultant in Minneapolis, believes that staff-model plans are simply less competitive in today's market. "In our area," he says, "benefits executives are looking for provider groups rather than large HMOs. They want to see outcomes data that's done at the provider level." He believes that the role of HMOs will soon change drastically. "Under this strategy, HMOs will be bypassed in favor of provider organizations. As a result, HMOs may become more like glorified third party administrators, which administer the plans for provider groups."
HMOs are also hiring fewer physicians, and opting instead to beef up their IPA and network contracts. "The problem with staff-model HMOs is that they have a huge commitment to pay up front, for buildings, staff, and so on," says Jack Epstein, M.D., principal at the Flint Group, a managed health care consulting firm in Ann Arbor, Mich. "They can't afford to put a physician on every corner the way an IPA can, but that's what purchasers want–better access and convenience."
Even Kaiser Permanente is positioning itself to offer more point-of-service products, according to Andy Bowers, manager of recruitment and credentialing for the medical group in Kaiser's Ohio region and chairman of its inter-regional recruitment group. "The market is moving toward more network arrangements with doctors, but both our network and our staff models are still growing," he adds.
"Staff-models can practice tighter management, but the fixed cost can be a plus or a minus, depending on the number of members compared with the number of doctors employed," says Bruce Carlin, vice president of Western operations for MetraComp, a Long Beach, Calif. "In a staff-model, the organization pays a fixed cost for staff doctors regardless of its membership. But with contracts, you pay only for the services you get." As a result, he says, staff-models are moving toward a mixed-model structure, with an IPA network built around a core staff-model.
---
Our most popular topics on Managedcaremag.com
---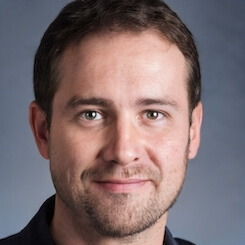 Paul Lendner ist ein praktizierender Experte im Bereich Gesundheit, Medizin und Fitness. Er schreibt bereits seit über 5 Jahren für das Managed Care Mag. Mit seinen Artikeln, die einen einzigartigen Expertenstatus nachweisen, liefert er unseren Lesern nicht nur Mehrwert, sondern auch Hilfestellung bei ihren Problemen.