The FTC warns that the competition between 'follow-on' biologics and the pioneer products is likely to be of the brand-vs.-brand variety
MANAGED CARE August 2009. ©MediMedia USA
The FTC warns that the competition between 'follow-on' biologics and the pioneer products is likely to be of the brand-vs.-brand variety
Martin Sipkoff
Few industry issues generate as much debate as biogenerics. Legislation is being negotiated by congressional committees, with aggressive input from the White House and trade organizations, that would allow their domestic manufacture and sale — just as the European Union has been doing for several years.
There is a lot of money involved. IMS Health reports that global biotech sales grew 12.5 percent in 2007, exceeding $75 billion. Sales here accounted for 56 percent of that, according to IMS — about $42 billion. IMS predicts that U.S. biotech sales will reach $60 billion by the end of next year.
However, a June 2009 report by the Federal Trade Commission, titled Emerging Health Care Issues: Follow-on Biologic Drug Competition, examines the possibility that significant savings will occur soon after biogenerics are approved — at least for the first 10 years or so.
Biogenerics legislation skyrockets
Biogenerics advocates, such as the Generic Pharmaceutical Association (GPhA) and AARP, say the savings produced will be considerable — as much as 25 percent soon after biogenerics emerge. In a public statement, GPhA President and CEO Kathleen Jaeger said that "momentum is skyrocketing for biogenerics legislation that puts patients and pharmaceutical innovation first…. Lifesaving biogenerics can get to patients in need sooner rather than later while also fostering competition to drive pharmaceutical innovation."
"We serve hundreds of thousands of patients who depend on biologic medications to provide life-saving treatments," says Dave Golding, RPh, executive vice president for specialty pharmacy services at CVS Caremark. "We strongly support a legislative pathway allowing the FDA to approve biogenerics. It is market-based competition that drives innovation."
"The industry is very interested in this issue," says Steve Miller, MD, chief medical officer at Express Scripts, a leading PBM. "But what it will mean to competition and drug prices remains unclear. Biosimilars are complicated [to manufacture,] and that has consequences for the market."
The FTC bases its conclusion on the fact that "pioneer manufacturers, potential FOB [follow-on biologics] manufacturers, and payers were virtually unanimous in their predictions" that the biogeneric market will be slow to show strong savings. "Experience to date for two markets with both pioneer biologic and FOB competitors (in Europe and the United States) confirms that, unlike generic drug entry, FOB entry has not resulted in steep price discounting, or rapid acquisition of market share, by FOB manufacturers," states the FTC. Historically, some biologic protein products have been regulated as drugs under the Food, Drug, and Cosmetic Act, including insulin and human growth hormones. The FDA has approved six "follow-on" protein products under the FD&C Act.
Confused nomenclature
The confused nomenclature itself supports the FTC conclusion: Biogenerics are often called biosimilars and, as noted, the FTC calls them "follow-on biologics." That is because they are much more complex than regular drugs and therefore can not be automatically substituted for the brands they are designed to replace, as can small-molecule generics. "FOB products will not be designated as 'therapeutically equivalent' with the pioneer biologic drug product; [therefore] FOB manufacturers will have to market their products and negotiate individual contracts with purchasers," states the FTC.
Because the competition model will resemble brand vs. brand, the FTC recommended a short exclusivity period for biologics, saying that the 12 to 14 years being requested by the Biotechnology Industry Organization and Pharmaceutical Research and Manufacturers of America was longer than necessary. The agency did not suggest a specific period. BIO and PhRMA's reaction was sharply critical of the FTC. PBMs, GPhA and other proponents were very pleased.
"FOB entrants are usually large companies with substantial resources, and it is likely that only 2 to 3 FOB entrants will seek approval to compete with a particular pioneer biologic drug," states the FTC, adding that high entry costs are likely to limit FOB drug entry to markets with sales of more than $250 million per year.
The FTC's conclusion is supported by other analysis. A study last year by the RPM Report, a trade publication that studies the effect of federal regulatory changes on markets, confirms the agency's findings.
It reports that "as Congress works on an approval pathway for follow-on biologics, generic drug companies are jockeying for investor attention. But given that most generic manufacturers are ill-equipped to handle the development of proteins, some analysts think that the real opportunity is where you'd least expect, inside big pharma and biotech."
According to the FTC and other analysts, there are several reasons why savings will be slow to accrue.
Foremost, the high cost to obtain FDA approval and develop biogenerics "will likely limit the number of competitors that undertake entry with FOB products" — in fact, the FTC predicts that FOB products are likely to take 8 to 10 years to develop, and their development will cost as much as $200 million each — much more than the $1 million to $5 million it takes for a small-molecule generic.
The FTC concludes that, as a result of all these factors, "FOB entrants are unlikely to introduce their FOB products at price discounts any larger than between 10 and 30 percent of the pioneer products' price."
Of course, as time goes on, originators will have to cut prices to maintain market share, and that is how consumers will save money. And the kind of money involved encourages innovation. According to AARP, economic advantages stem from the finding that in Europe, originator biologics manufacturers have, in fact, lowered their prices after the introduction of a generic biologic that competes in the same class.
The FTC does state that "although not as steep a discount as small-molecule generic drugs, a 10 percent to 30 percent discount on a $48,000 drug product represents substantial consumer savings. Pioneer manufacturers are expected to respond and offer competitive discounts to maintain market share. This price competition is likely to lead to an expanded market and greater consumer access."
But market activity supports the FTC conclusion that pioneer biologic manufacturers will dominate any emerging biogenerics market.
Global generics manufacturers
The three largest global generics manufacturers — Teva, Barr, and Hospira — have been developing biogenerics capabilities for several years, driven by the European market. All three have issued statements encouraging market speculation that they will aggressively pursue a U.S. biogeneric market.
Biocon recently made a deal with the nation's second-largest generics manufacturer, Mylan, to develop, manufacture, and supply generic biologic drugs. Mylan will have exclusive commercialization rights here through a profit-sharing arrangement and co-exclusive commercialization rights with Biocon in all other markets.
A great deal of activity is happening in India, however, which could affect the overall market. Manufacturers there are not subject to United States or EU control in the manufacture of the inert ingredients used in creating biosimilars. Dr. Reddy's Laboratories, a global pharmaceutical company, is developing an entire roster of biogeneric products.
Experts say that it is still too early to predict long-term effects, but that early experience in Europe suggests that as time goes on, it will be financial good news for PBMs, health plans, and consumers. They will, however, have to wait before the good news arrives.
Contributing editor Martin Sipkoff can be reached at [email protected]
For further reading
The May 2009 AARP report titled The EU Biosimilars Pathway is available at http://www.aarpinternational.org/usr_doc/AARPIssuePaper_Biosimilars_May2009_footnotes.pdf.
Information from the research company IMS Health on biologics is available at http://bit.ly/14jzF5.
The June 2009 report from the Federal Trade Commission titled Emerging Health Care Issues: Follow-on Biologic Drug Competition is available at http://www.ftc.gov/os/2009/06/P083901biologicsreport.pdf.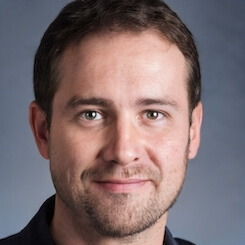 Paul Lendner ist ein praktizierender Experte im Bereich Gesundheit, Medizin und Fitness. Er schreibt bereits seit über 5 Jahren für das Managed Care Mag. Mit seinen Artikeln, die einen einzigartigen Expertenstatus nachweisen, liefert er unseren Lesern nicht nur Mehrwert, sondern auch Hilfestellung bei ihren Problemen.