Disease prevention and health promotion are fast becoming key parts of employer-sponsored health care programs and purchasing strategies as more corporations realize the importance of preventive services such as screening for early detection of disease or risk factors. The evidence for their use is convincing: Effective screening programs have cut mortality from stroke and cervical cancer in half, and coordinated vaccination efforts have nearly eliminated many childhood infectious diseases. In addition, medical science says the leading causes of premature death in the United States are preventable conditions.
Preventive services, says Mary Jane England, M.D., president of the Washington Business Group on Health (WBGH), can reduce costs to employers of salary continuations for absent workers, short- and long-term disability benefits and hiring and retraining. They also can have a positive impact on the secondary costs of illness, such as reduced organizational productivity. Over all, preventive services can improve employee morale, recruitment and retention, she says.
A new information source
As corporate benefit managers fashion their health care plans, many will find a useful road map to preventive medicine resources in The Employer's Guide to Clinical Preventive Services. Recently published by WBGH, the guide is scientifically based, deriving a good deal of its information from the second edition of the Health and Human Services Department's U.S. Clinical Preventive Services Task Force Guide to Clinical Preventive Services. The government's clinical guide, also published this year, was developed from an exhaustive literature search on preventive interventions.
Written in nonclinical language, the recently released employer's guide explains how to implement a preventive services program and integrate such a program into an overall corporate health promotion strategy. It offers employers guidance on purchasing clinical preventive services appropriate to their employees, communicating the value of prevention to employees and evaluating the impact that preventive services have on employees' health. The guide takes employers through the logical steps in setting objectives, assessing vendor capabilities and developing first the design, and then the implementation, of preventive services within employee health benefits.
Screening for diseases
To give employers a thorough grounding in the various prevention services available, the guide includes 53 chapters from the U.S. task forces' recommendations on screening for a variety of diseases and disorders. They include cardiovascular diseases; cancer; metabolic, nutritional and environmental disorders; infectious diseases; vision and hearing disorders; mental disorders and drug abuse. Each chapter gives specific guidelines on tailoring screening decisions.
For example, to screen for breast cancer the guide recommends mammography alone or mammography plus annual clinical breast exam (CBE) for women ages 50 to 69. It points out that there is insufficient evidence to recommend for or against routine mammography with or without CBE for women ages 40 to 49 or age 70 and older.
It also includes recommendations from other sources on preventive screening. In the case of screening for breast cancer, it states that the American Cancer Society and several specialty physician groups recommend screening with mammography every one to two years and annual CBE beginning at age 40 and annual mammography and CBE beginning at age 50.
What Xerox will copy
"The guide will help us decide which preventive services to include for our employees, which ones not to include, and which ones to begin driving health plans toward," says Pat Nazemetz, director of benefits for Xerox Corp. "It provides an important tool to consumers, who ultimately will take ownership of the health care system. We will use it to empower our employees, to give them the information they need so they can ask the right questions of their providers," she adds.
In addition, the guide will help make sure that "preventive programs are fully integrated within the system of care that employees can select from and push those systems to integrate these clinical preventive services more directly," says Nazemetz. Xerox offers its employees about 220 HMOs throughout the United States.
Better ideas for Du Pont
While more employers are focusing on the need to integrate preventive services into health benefit programs, employees still must be urged to take advantage of these benefits. E. I. duPont de Nemours & Co., for example, launched a major enhancement to its prevention and wellness program in 1994 when it received corporate support to publish the first edition of the U.S. preventive services task force guide.
Du Pont's program also includes nutritional counseling, life style assessments, site wellness initiatives, self-care education and an employee assistance program. Two years later, Du Pont has found that use of preventive services for workers from 18 to 50 is not what it should be, says David B. Helms, a senior consultant on health care for the company. As a result, he says, "we feel both employees and providers need to be educated about clinical preventive benefits."
The company is attempting to educate employees using informational aids such as brochures, articles in employee and retiree benefit newsletters and seminars with carrier provider-relations staffs. Even so, Helms says, "we need to do more." To help employers with this task, a chapter in the guide offers tips on developing effective employee communications strategies.
Providers must be urged to change their behavior as well, reinforcing prevention at every opportunity with patients, maintains Clifton R. Gaus, Sc.D., administrator of HHS's Agency for Health Care Policy and Research, which compiled the government's clinical guide. While smoking is the nation's single greatest preventable cause of illness and premature death, only half the smokers who see a doctor have ever been urged to quit, he reports. The National Cancer Institute estimates that if 100,000 physicians were to help only 10 percent of their patients to quit, there would be 2 million new nonsmokers.
Three key players
Says Gaus: "Prevention is a responsibility to be shared primarily by the recipient and providers of health care services, but also by health care purchasers."
This "three-legged stool" approach is a key to the success of the effort. WBGH expects its new guide, along with the government's clinical volume, to help make the delivery of appropriate preventive services a routine part of everyday medical practice, and eventually to lead to a healthier population and workforce. And the contribution made by the Washington-based purchasing coalition won't be lost on its cousin coalitions around the country, or on innovative large employers.
–Joan Szabo
---
At a glance
How to order the new employer's guide
For a look at the employer's perspective on the importance of preventive services, request a copy of The Employer's Guide to Clinical Preventive Services by writing to Ann Makowski, Washington Business Group on Health, 777 N. Capitol Street, N.E., Washington, DC 20002, calling (202) 408-9320, or faxing your order to (202) 408-9332. The price for the 135-page guide is $95.
---
Our most popular topics on Managedcaremag.com
---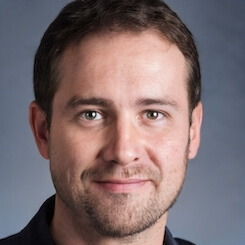 Paul Lendner ist ein praktizierender Experte im Bereich Gesundheit, Medizin und Fitness. Er schreibt bereits seit über 5 Jahren für das Managed Care Mag. Mit seinen Artikeln, die einen einzigartigen Expertenstatus nachweisen, liefert er unseren Lesern nicht nur Mehrwert, sondern auch Hilfestellung bei ihren Problemen.