NEWS AND COMMENTARY
In mid-July, the National Committee for Quality Assurance unveiled HEDIS 3.0, the third incarnation of a health plan quality rating instrument whose initials stand for Healthplan Employer Data and Information Set. Criticized in the past for falling short of measuring the true quality of medical care, NCQA says it has designed HEDIS 3.0 to assess how health plans actually help patients get better.
HEDIS will continue to look at the percentage of board-certified physicians and will now also note whether physicians completed a residency–an addition endorsed by the American Society of Internal Medicine. No longer will the hospitalization rate for asthmatics be analyzed; rather, the appropriate use of asthma medications will be measured.
HEDIS has about 15 indicators to evaluate all groups, but especially the elderly, mothers and infants. Another 30 are being tested and will be in HEDIS 4.0–due in 1998 –if NCQA deems them necessary. Among the 30 are: smokers who quit, colorectal cancer screening and prevalence of aspirin treatment after a heart attack.
Alan Nelson, M.D., executive vice president of ASIM, cautions NCQA to ensure that there is strong rationale behind requiring plans to report so much information because administrative burdens will be passed on to consumers in the form of higher premiums. ASIM and the American Academy of Family Physicians are evaluating the latest HEDIS version, and plan to make official statements later.
Public's View of Managed Care: A Dim One
There was bad news for managed care companies in a recent survey of 1,113 Americans on the credibility of 11 key industries. The managed care industry placed second to last. Its only consolation, a scant one, came in the fact that last place itself belonged to tobacco companies.
The industries mentioned also included public utilities, food, pharmaceuticals, airlines, insurance, oil, computer/software, autos and chemicals.
Computer/software companies were ranked most credible. Pharmaceutical companies were next, despite the controversy that surrounded their prices during the health care reform debate of 1993 – 94. But like all industries cited except computers, drug manufacturers received more negative responses than positive. Twenty-eight percent of the 1,113 respondents gave drug companies a four or five–five being most credible–and 30 percent gave them a one or two.
Only 10 percent rated managed care companies "believable." But tobacco companies fared worst; only 6 percent saw that industry as credible.
The study's sponsor, Porter Novelli, attributes its mostly negative results to America's "age of cynicism."
Limit Referrals, HMO Demands Of Physicians
How would you react if one day you got a letter demanding that all referrals to specialists be limited to one visit? Mid Atlantic Medical Services Inc. (MAMSI) sent such a letter to its doctors in July. Physician groups reacted with fury.
The Rockville, Md.-based company, which operates in six mid-Atlantic states and the District of Columbia, says it will terminate contracts of doctors who do not abide by the policy, which is clearly aimed at reducing costs to the health plan.
Peter Sherer, an oncology specialist, told the Washington Post, "The company is using 'scare tactics' to save money at the expense of patients and physicians." Sherer suggested that primary care physicians will be afraid to refer even when patients have serious conditions that require specialty care.
John Littleton, M.D., immediate past president of the Maryland Academy of Family Physicians, is less disturbed. He says primary care physicians need to be responsible for making appropriate decisions. You only need one specialty referral, Littleton goes on: The specialist advises what the treatment should be and the patient returns to the primary care doctor.
MAMSI spokesman Michael Savage says the company does not intend to retract the policy. MAMSI covers 1.7 million lives and contracts with 18,500 doctors–14,000 specialists and 4,500 in primary care.
Study: Internists Prescribing More Generic Drugs
During the American College of Physicians April meeting in San Francisco, 164 internists were questioned about whether managed care formularies have changed their prescribing habits. Participating internists, who on average work with five managed care plans, said that managed care strongly encourages use of generic drugs and formulary drugs, but 82 percent added that non-formulary drugs can be prescribed, usually through a special request or if the patient is willing to pay the difference.
The poll, conducted by Hospital Research Associates of Fairfield, N.J., asked if managed care plans used restrictive formularies. Yes, according to 58 percent of those sampled. Internists report that pharmacists frequently call them to change a medication to one they feel is more cost-effective. In nearly two-thirds of the cases, internists agree to the suggested change. Within the next year, internists expect, they will prescribe more generics and will allow the option of substitution more often when prescribing brands.
Delaware Group Prepares To Rate Health Plans
Yet another report comparing health plans and doctors will be available from a new not-for-profit organization called the Center for HealthCare Economics. It is being funded through a charitable donation of $100 million from the intended merger between Blue Cross Blue Shield of Delaware and Blue Cross and Blue Shield of New Jersey, which has subsequently announced it will merge with Anthem Blue Cross and Blue Shield of Indiana.
Comparative reports about health insurance companies, plans and doctors in Delaware will be available to consumers and employers. The data may include comparison of benefits, value received for the dollar and amount spent on administration and health care.
The organization will be headed by Robert C. Cole Jr., who is stepping down as president and CEO of Blue Cross Blue Shield of Delaware once the merger is final. Cole suggests that people think of the comparative information in terms of reading Consumer Reports "to help you determine which automobile to buy."
HEDIS and physicians
Quality benchmarks embraced today by the National Committee for Quality Assurance's HEDIS could herald new demands on physicians from managed care plans tomorrow. So doctors will want to note that the newly released HEDIS 3.0 includes criteria in these areas:
availability of primary care doctors
appointment access
telephone access
advising smokers to quit
physician turnover
board certification/residency training
recredentialings
physicians paid by capitation
---
HMO enrollment swells to nearly 60 million
The leading association of managed care organizations reports that HMO enrollment for 1995 climbed to an estimated 58.2 million, up 13.9 percent from 1994. The survey also says that 81 percent of physicians working with HMOs are board-certified, compared with 62 percent of physicians throughout the country.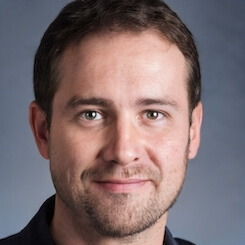 Paul Lendner ist ein praktizierender Experte im Bereich Gesundheit, Medizin und Fitness. Er schreibt bereits seit über 5 Jahren für das Managed Care Mag. Mit seinen Artikeln, die einen einzigartigen Expertenstatus nachweisen, liefert er unseren Lesern nicht nur Mehrwert, sondern auch Hilfestellung bei ihren Problemen.