The FDA stands poised to approve OTC low-dose statins, following a similar change in United Kingdom.
Food and Drug Administration consideration of switching the status of the low-dose statin Mevacor from prescription to over-the-counter could have decisive consequences for the nation's health and its health plans. "We expect there will be considerable interest and excitement in the consumer population with an OTC launch," says Terry Merkle, RPh, manager of the switch initiative for Johnson & Johnson Merck Consumer Pharmaceutical.
Considerable interest, indeed. Statins are considered by some doctors and public health experts to be the biggest pharmaceutical boon to health care since aspirin. "The switch offers a public health benefit far and away greater than any OTC switch, ever," says David B. Nash, MD, MBA, chairman of the department of health policy at Jefferson Medical College in Philadelphia and head of Merck's Mevacor managed care advisory board. "Many experts believe that low-dose statins in the water supply of the nation would have a positive effect on the economic burden of health care."
Short of such a "fluoridization," OTC availability may be the next best thing, judging by the numbers. There's no doubt that if a switch occurs, Mevacor sales will be brisk. The market is certainly there: About 18 million people have low to moderate cholesterol levels and are at a 10 percent to 20 percent risk for heart attack as a result, according to the American Heart Association. As prescription medications, statins sell $12.5 billion a year, the best selling class of drugs in the United States. Sales will increase — at least for Mevacor — if it goes OTC. (In this joint venture, Merck manufactures Mevacor and Johnson & Johnson provides OTC expertise.)
Past experience
How will managed care companies react? Claritin was removed from virtually all formularies soon after it went OTC. That in itself could create access problems for low-dose statins, of course. If they become available, most consumers will most likely have to pay the entire cost of the drug, rather than a copayment. But people associated with the switch say they believe that the effect on formularies will be minimal, and that the product will be priced to enhance access, not to reduce it.
"Our research shows that few if any health plans will remove statins from their formularies," says Nash. For one thing, OTC Mevacor will be low dose. "Larger doses will continue to be prescribed for people who need them," says Nash. "The OTC version will be for people with low or moderate levels, at 10 milligrams and 20 milligrams, and we believe it will be competitively priced. Some people will probably be paying somewhat more out-of-pocket than they are now, but we believe it will not be enough to keep them from taking such an important medication for chronic treatment."
Johnson & Johnson Merck commissioned a consulting company to gauge the effect on a low-dose statin switch on managed care plans and pharmacy benefit management companies. The report concluded that payer polices will continue to support access to prescription statins, particularly for doses greater than 10mg. It also concluded that several MCOs and 75 percent of PBMs expect a sharp increase in plan costs as a consequence of OTC statin availability in the short run because an increased awareness of the dangers of high cholesterol will drive people to visit their physicians, some new users of OTCs will not meet their treatment goals at 10mg and will therefore seek a higher dose from their physicians, and side effects that some patients experience will lead to increased physician visits. But among the 12 MCOs, four PBMs, and two employers surveyed, there was a consensus that "access to an OTC may lower medical costs in the long-run by preventing cardiac events."
There is discussion among OTC advocates that some health plans could start paying for OTC statins, but that seems unlikely, says Terry Fouts, MD, chief medical officer of Great-West Healthcare in Greenwood Village, Colo., and a member of Merck's Mevacor managed care advisory board. "There would be reporting problems, because there would be no prescription tracking and it would be virtually impossible to know who was using the drug," he says. "There are ways to track utilization, through coupons for example, but long-term reimbursement for an OTC statin would be logistically complicated."
Not impossible, however. About a third of all health plans cover at least one OTC medication, according to research published by Aventis Pharmaceuticals in the HMO-PPO/Medicare-Medicaid Digest 2003. And a study by the University of Arkansas for Medical Sciences College of Pharmacy in Little Rock, published in the September/October 2004 issue of the Journal of Managed Care Pharmacy and titled "Effects on the Cost and Utilization of Proton Pump Inhibitors From Adding Over-the-Counter Omeprazole to Drug Benefit Coverage in a State Employee Benefit Health Plan," found that the Arkansas state employee health plan saved 50 percent of the total cost of PPI drugs in spite of increased utilization. In large measure, that was because OTC omeprazole was placed on a lower copayment tier than prescription PPIs.
Safe? Efficacious?
But another primary reason for the success of the Arkansas initiative was "an education program that informed physicians, pharmacists, and beneficiaries" of the switch, said the authors. A major public education initiative is exactly what Johnson & Johnson Merck has in mind for Mevacor, says Merkle. "We plan an educational campaign that will encourage people to talk to their doctor before taking action," he says. That is a necessity if OTC statins are approved by the FDA, say Nash and others, but the agency also wants to know beforehand whether consumers can manage a drug themselves.
"The FDA requires demonstration of two things to approve a switch," Merkle says. "A drug must have an established safety and efficacy record and it must be establish that it can be taken correctly, that is, that proper self-selection and de-selection are possible."
Extensive evidence
The current evidence of Mevacor's safety is considered by Merck and others to be extensive. "That is, of course, the key issue," says Fouts. "Can you safely give the public access without undue risk? For most of us, that question has been well answered. The evidence at this stage is strong, especially with physician involvement and patient education."
But patient education must also relate to people's ability to select a drug when it is needed and de-select it if adverse side effects or an adverse interaction with another drug occurs. To measure selection and de-selection to a degree that would satisfy the FDA, Merck conducted an unusual study, called a pivotal study under FDA guidelines, in early 2004 . The results are scheduled to be published in the American Journal of Cardiology on Nov. 15.
In seven disbursed markets, the company purchased advertisements that provided potential consumers with an 800 number to call about the availability of OTC statins. More than 11,000 people responded. After answering several questions, consumers were referred to storefronts that the company had set up to look like pharmacies, and 3,316 of the people went to one of the storefronts. At each site, personnel were available to refer anyone with questions to the product's label. "They did not answer questions about the drug, but only referred inquiries back to the label information," says Merkle. The result was that 1,059 purchased and, Merck subsequently determined, used the OTC statin.
"Our follow-ups determined that the number of people who were able to correctly determine whether or not to buy the drug was very high," says Merkle, "and the number of people who responded appropriately to any concerns about side effects was equally high. Our findings determined that this drug fits well into the self-management profile required of OTC medications."
Huge market
Johnson & Johnson Merck plans an extensive public educational campaign if the drug does go OTC, says Nash. "People will be strongly advised to check their cholesterol levels before buying the drug," he said. "We can't require people to see their doctors, but we want people to realize it differs from other OTC medications."
More than 80 therapeutic categories of OTC drugs are now on the market, ranging from dandruff treatments to ibuprofen in migraine strength. The U.S. market for major OTC drugs at the manufacturer level is estimated at more than $10 billion a year, and it is expected to jump to about $13 billion within the next three years, according to Theta Reports, a market researcher in New York.
Sales of OTC Claritin and Prilosec have been huge, for example. In 2003, the first full year since its switch, Claritin sales were more than $460 million, according to Euromonitor International, a research company in Chicago that tracks drug sales. In its first four months of availability, Prilosec OTC — the first proton pump inhibitor to reach the OTC market in the United States — had more than $100 million in retail sales.
But Mevacor could go beyond that. "This is very different," says William C. Roberts, MD, a cardiologist at Baylor Heart and Vascular Hospital in Dallas and editor of the American Journal of Cardiology, which sponsored a 1999 symposium on whether expanded access to statins would be beneficial to patients. "What's new is that this is the first switch aimed at a chronic disease, with a drug that people would take daily for the rest of their lives."
"Claritin and Prilosec are not life-saving drugs," says the medical director of a health plan involved in the Mevacor initiative who asked that his name not be used. "Statins are an entirely different concept than those, with a potentially larger market. Removing an access barrier for people with mildly elevated cholesterol can be a very good move, if it's done right. The question will be: How will these folks do it?"
Potential benefits
And whether they can do it. Johnson & Johnson Merck has been studying the potential benefits and pitfalls of a low-dose statin switch for five years, in what Nash calls a "long, well-researched, deliberate, time-consuming process." That's good, because the road to OTC status for statins has been rocky.
The FDA procedure for OTC switch approval is straightforward, and begins when a manufacturer petitions the agency. The FDA sets up an advisory committee of physicians, pharmacists, and academic researchers, which makes a recommendation to the agency after determining whether a drug is safe and effective, and whether consumers are capable of managing that drug on their own.
The FDA first looked at the statin issue in 2000, and ruled against OTC status, reflecting an advisory committee vote of 11-1 against approval. The agency concluded that there wasn't enough evidence that the 10mg-daily dose proposed by Merck at that time could bring a clinical benefit to consumers. The agency also worried that consumers might not be able to monitor the drug's risks, particularly when combined with other medications.
Potential side effects for all statins range from muscle ache or weakness all the way up to rhabdomyolysis, a rare and severe muscle condition that is potentially fatal. Patients taking statins are also supposed to get regular blood checks for elevated liver enzymes, which could indicate liver problems.
The agency also questioned whether consumers can even make correct decisions about how to treat as serious a health risk as high cholesterol, and officials said they doubted whether the benefits of an over-the-counter low dosage outweigh risks tied to the drugs.
But that was then and this is now. Although the risks remain, a great deal of research in the last few years has demonstrated that the potential benefits of statins are exceptional.
Some perhaps hyperbolic news reports call statins a wonder drug; there have even been reports the drugs can help stave off Alzheimer's disease, a fear of baby boomers perhaps exceeding that of heart disease. The faith in statins is so great that some researchers at the University of Michigan have proposed that statins be made free to Medicare beneficiaries with diabetes, and Centers for Medicare & Medicaid Services officials have said they are considering the suggestion.
As a result, the call for the FDA to reconsider switching statins to OTC has gotten louder, and not just from manufacturers. Treatment guidelines from the National Cholesterol Education Program sponsored by the National Institute of Heart, Lung, and Blood Institute, fall short of recommending OTC status, but do advocate "aggressive statin intervention" in patients with even comparatively low levels of elevated cholesterol, defined as greater than 100 mg/dL for people with two or more risk factors, such as obesity or a family history of heart disease.
In an article in the Sept. 15, 2004, issue of the American Journal of Cardiology, titled "The Case for Over-the-Counter Statins," Antonio M. Gotto, dean of Weill Cornell Medical College in New York, strongly advocates the switch: "Statin therapy is at the forefront of drug approaches to the management of lipid disorders and the prevention of coronary events…. Therapeutic lifestyle changes, the absolute cornerstone of prevention recommendations, are nevertheless challenged by difficulties with compliance and [they have] only a modest effect on risk factor values. There is clearly a desire for complementary approaches to lifestyle therapy based on the amount of money spent on vitamin supplements and other OTC products with poor bona fides as preventive medicine. An OTC version of a statin with demonstrated primary-prevention benefits will offer another therapeutic alternative for patients who have intermediate risk and require primary prevention."
British precedent
Gotto and other advocates point to the fact that earlier this year, in a move endorsed by the British Heart Foundation (BHF), low-dose statins went OTC in the United Kingdom when Merck's Zocor was approved for what is known there as "behind-the-counter" status. That means that when a consumer wants OTC Zocor, he needs to ask the pharmacist for the drug and is counseled on its benefits and risks. In a public statement, the head of the BHF said that a 10mg OTC dose of statins daily would reduce heart attack risk by 27 percent for people at risk. Of course, no such category as "behind-the-counter" drugs exists here and even with that restriction, the move in the U.K. had its critics.
The Lancet published an editorial in its May 22 issue that said the move to allow OTC sale of the drug "is unfortunate for the U.K. public, who will be the guinea pigs in this large-scale OTC experiment…. There are no trials of OTC statins for primary prevention of heart disease. There are no data on compliance with OTC statins, which for products that need to be taken daily long-term is a concern," said the unsigned editorial.
"Will those who buy simvastatin also stop smoking, lose weight and do more exercise, or will they substitute drug use for lifestyle modifications? Will pharmacists have the time to determine the individual's risk of coronary heart disease before selling the drug and also to give lifestyle advice? All these are unknowns," the editorial stated.
If Mevacor is switched, other statin manufacturers will no doubt follow suit. Bristol-Myers Squibb Co., which also applied for and failed to secure a statin switch in 2000, may seek OTC status for its competing statin Pravachol. And if the FDA approves statins, some say it could mean the agency will consider switches for hypertension or birth control drugs.
In May, the American Heart Association expressed concern that although considerable benefit could result from the improved access implicit in OTC status, physicians should be involved in the treatment.
"That is the best possible scenario," says Nash. "If more people check their cholesterol levels and take steps to improve them, then regardless of sales of an OTC statin, the switch will have achieved a significant medical benefit."
Low-dose statin switch a positive move
Sometime in the next several months, the Food & Drug Administration will decide whether to make the 10mg dose of the statin Mevacor (lovastatin) available over the counter for people at low-to-moderate risk of heart disease. If approved, the switch to OTC of the Merck & Co. drug will broaden the drug's availability to the 60 percent of Americans that have a total cholesterol level that places them at moderate risk for a heart attack. As precedent, advocates point to recent OTC approval of the low-dose statin Zocor (also manufactured by Merck) in the United Kingdom. Approval there came at the urging of the British Heart Association.
If switched to OTC by the FDA like its U.K. counterpart, Mevacor will be allowed to be promoted for primary prevention and will target a lower risk category than those on the higher-dose prescription form of the drug, which will still be available.
Extensive data support the safety and efficacy of statins. One of several published mega trials shows that the medication reduces the risk of a first heart attack by 37 percent. It lowers LDL cholesterol by 24 percent and total cholesterol by 17 percent, and increases HDL cholesterol by 6 percent.
But in spite of the evidence of the value of statins, there is a significant treatment gap in the provision of care for heart disease, with only 15 percent to 25 percent of those eligible for treatment currently receiving care. Research shows that consumers are willing to play a greater role controlling their cholesterol levels, and that their concern about cholesterol has increased.
An OTC statin switch does raise questions that affect managed care plans, employers, consumers, and providers. The change in medication availability will have a ripple effect on aspects of our health care system. Managed care leaders will face questions about formulary changes, patient compliance, and continuity of care. A recent panel of managed care experts convened at Thomas Jefferson University by Merck examined those issues in order to understand and anticipate the implications. Participants were asked to consider the issues within a framework of efficacy, epidemiology, economics, ethics of distribution, and education.
The panelists examined several questions: Will there be a change in policy or formulary structure when an OTC option is available? How will the expected rise in overall demand for both OTC and prescription statins affect consumer and provider behavior? The panel also discussed cost concerns and perverse incentives that could be created for consumers, employers, and providers.
Despite overwhelming evidence that heart disease is a significant public health concern, panelists felt that physicians are not sufficiently aggressive about testing cholesterol levels or recommending treatment for patients in the low to moderate risk group. Consumer and provider education therefore emerges as one of the most important and challenging issues related to an OTC switch.
As to whether an OTC statin will mean that other statins will be dropped from health plan formularies, the panelists discussed two recent switches, Claritin and Prilosec. Some managed care organizations discouraged the use of the prescription medication in favor of the OTC form of the drug.
But the panel noted that there are key differences between those drugs and Mevacor. Although the prescription forms of Claritin and Prilosec were discontinued, the higher dose prescription statin will remain available and will be the drug of choice for people at high risk of heart disease. Only the low dose users, who account for only 8 percent of the total prescriptions written for statins, are likely to switch.
Another issue affecting health plans is that an OTC switch may increase physician visits because consumers should get an LDL-cholesterol test before taking any statin.
FDA officials will examine these issues and several others in making a decision whether to allow low-dose statins to go OTC.
No doubt, many health professionals will comment on the potential value and pitfalls of the idea as, following regulatory procedure, the FDA turns to an advisory review panel of qualified experts in the next several months to consider the switch. The FDA generally adopts the recommendations of its review panels.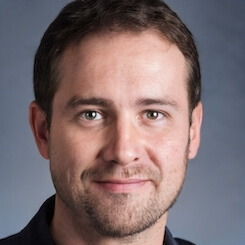 Paul Lendner ist ein praktizierender Experte im Bereich Gesundheit, Medizin und Fitness. Er schreibt bereits seit über 5 Jahren für das Managed Care Mag. Mit seinen Artikeln, die einen einzigartigen Expertenstatus nachweisen, liefert er unseren Lesern nicht nur Mehrwert, sondern auch Hilfestellung bei ihren Problemen.