Other countries do it, and the FDA is thinking about creating a class of drugs that would not require a doctor's prescription but would require a pharmacist's approval
The Food and Drug Administration is considering creation of a behind-the-counter (BTC) class of drugs that would require only a pharmacist's approval for distribution to patients. It is a controversial idea, with pharmacists favoring it and doctors saying it would be unsafe for patients
Insurers are caught in the middle.
In a letter to the FDA dated April 25, 2008, America's Health Insurance Plans took a stand against the idea. The trade organization raises concerns about coverage and access, and warns of the law of unintended consequences.
"We believe there is insufficient evidence that BTC would provide significant benefits over the current over-the-counter system. AHIP cannot endorse FDA development of a BTC status at this time…. If BTC drugs are not covered, patients could choose to pay for BTC drugs out-of-pocket, find the cost prohibitive, and not continue therapy, or switch back to alternative prescription drugs that are covered under their pharmacy benefit plan."
AHIP recommended that if the FDA wants to study the concept, it should "develop a BTC pilot program that could be launched in one or two states."
There are several candidates for BTC status, if it is created. Statins, which were recently turned down by the FDA for an appeal for OTC status, are a possibility. The FDA noted in its ruling that if a BTC classification is established it might consider statins for that class. Many allergy medications, such as nasal steroids, would also be potential BTC candidates.
The dilemma for managed care companies could be related to the transfer between classes of a specific drug; that is, whether it went from over-the-counter (OTC) to BTC or from prescription to BTC, says Perry Cohen, president of the Pharmacy Group, a consulting company.
"If a drug is going from OTC to BTC, an MCO might not be that crazy about it because it could increase the cost of care, and pharmacists will want a consulting fee," he says. "Unless, of course, there's a safety issue. Then they would probably support the idea. And if a drug goes the other way, they'd probably support the idea because it eliminates an office visit."
The first scenario — OTC to BTC — worries some drug manufacturers. A new class is simply unnecessary, says the Consumer Healthcare Products Association. "We believe that existing law and regulation provide sufficient flexibility for companies to work with FDA to explore new or different approaches to moving prescription medicines to nonprescription status," according to the CHPA. The trade organization points to Plan B, orlistat, and nicotine replacement drugs as examples of where OTC manufacturers have voluntarily put their products behind the counter for public safety reasons.
Plan B and pseudoephedrine
Recent events have created a de facto set of BTC drugs in this country. One example is Barr Laboratories' emergency contraceptive product Plan B, which is sold BTC. And in 2006, Congress passed a law that required that the decongestant pseudoephedrine be made available BTC because it can be converted to methamphetamine.
But there is no BTC class of drugs. Creating such a category, also called a "pharmacist class," would allow the FDA to build a specific set of regulations. The agency is feeling some pressure from drug companies, pharmacists, and some consumer groups to make such a move.
BTC drugs could increase pharmacists' income through consulting fees. The National Association of Chain Drug Stores states that the change to a three tiered system "could offer yet another way for pharmacists to serve their patients."
FDA interested
"There have been some changes over the years, and most recently they have been driven by an increased trend toward consumer involvement and patient empowerment in their decisions and responsibilities that they take for health care," said Randall Lutter, MD, FDA deputy commissioner for policy, at a public meeting on the subject late last year. "What we have now is the Internet and increased consumer and patient awareness and the need for information about their own decisions. Given that new technology, it seems an appropriate time to ask whether or not there are ways of improving public health through increased access by behind-the-counter availability."
Any switch to a three-tiered system would no doubt create some regulatory challenges. Because of this, the FDA has not announced any drug categories that may be considered if a BTC system were to be fully rolled out. So the criteria to be used for determining which drugs would enter BTC status are unknown. Internationally, suitability for self-diagnosis and low-potential for serious side effects of overdose are used to qualify candidates for BTC status, according to a report on the issue by IMS Health.
The issue raises "valid concerns" for insurers, agrees Daniel A. Hussar, PhD, a professor of pharmacy at the University of the Sciences in Philadelphia. Hussar favors creation of a BTC class.
"Although some insurance companies do not cover OTC medications in their prescription plans, others are willing to reimburse patients for the cost of certain OTC medicines, such as Prilosec OTC, which offer a less-expensive alternative to similar prescription medications," says Hussar. Employers and other organizations that pay insurers to provide these programs "should not only expect, but should insist on continued coverage of these medications."
---
Our most popular topics on Managedcaremag.com
---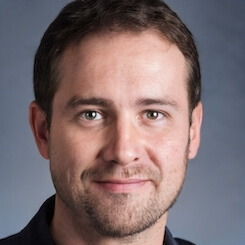 Paul Lendner ist ein praktizierender Experte im Bereich Gesundheit, Medizin und Fitness. Er schreibt bereits seit über 5 Jahren für das Managed Care Mag. Mit seinen Artikeln, die einen einzigartigen Expertenstatus nachweisen, liefert er unseren Lesern nicht nur Mehrwert, sondern auch Hilfestellung bei ihren Problemen.