Over-the-counter medications can be a good thing for the patient, the insurer, and the pharmaceutical company that developed the product
Health plans encourage patients to use over-the-counter alternatives to prescription drugs of similar therapeutic value, and, as self-medication is increasingly common in this country, patients are responsive. With 2006 sales of more than $15 billion, our OTC market is the biggest in the world, according to the Consumer Healthcare Products Association, the OTC trade organization .
"We inform our members about OTC alternatives through our Maximize Your Benefits program," says Matthew Palmgren, PharmD, Humana's director of clinical pharmacy. "We work with the manufacturers to offer coupons for alternatives, but only when it's financially advantageous to the patient."
Manufacturers' coupon programs for OTC drugs are not always advantageous. The most recent switch is Zyrtec (cetirizine hydrochloride), which was approved for OTC status in November. Humana was able to find sources for the OTC that saved its members $50 a purchase, based on pill count, over the manufacturers' coupons — and informed them where such savings were available rather than offer the coupon.
"Switching drugs to over-the-counter availability reduces insurers' prescription drug costs but increases the costs for most patients," says Joshua P Cohen, senior research fellow at Tufts Center for the Study of Drug Development (CSDD). "But insured patients faced with high copayments on their prescriptions may also benefit financially from over-the-counter availability."
Cost was the main motive behind the switching of the antihistamine loratadine to over-the-counter status in the United States, according to a Tufts CSDD study. In what Tufts called "an unprecedented move," the health plan WellPoint petitioned the Food and Drug Administration to switch three antihistamines (loratadine, cetirizine, and fexofenadine) while they still had patent protection.
The FDA recommended the switch in 1998. However, the recommendations are not binding. Manufacturers have to voluntarily initiate a switch. Loradatine's manufacturer (Schering-Plough) didn't make the switch until its brand Claritin went off patent in 2002. As noted, cetirizine went OTC a few months ago. (Fexofenadine, under the brand name Allegra, has not gone OTC.)
The number of drugs being switched from prescription to over-the-counter availability is likely to continue to rise, according to Tufts. Five widely prescribed drugs that are candidates for switching will lose patent protection by 2008 (esomeprazole, lansoprazole, pravastatin, simvastatin, and zolpidem).
On average, copayments for third-tier drugs (i.e., nonpreferred brands) exceed $30 per month. The lower prices of OTC drugs compared with competing prescription drugs have persuaded some health plans to add certain switched drugs to their formularies, often in a new tier that is subject to a very modest copayment (e.g., $5). According to a recent survey, 31.5 percent of managed care plans cover at least some OTC medicines.
Blues move
That percentage may grow as an increasing number of drugs go OTC. Blue Cross Blue Shield of Michigan announced last September that it would start paying for the OTC acid reflux drug Prilosec. It is doing so to move patients off prescription Nexium, company officials say. The switch could create member out-of-pocket savings of $9 million a year, according to BCBSM estimates.
Members using this benefit must get a prescription from their physician to be covered for Prilosec OTC or generic Prilosec. The member then pays nothing for the first prescription and pays the same copayment he would have for a generic drug for subsequent fillings of the OTC. Blues members can purchase Prilosec OTC at a pharmacy without a prescription, but the member would then have to pay the retail price and the cost is not reimbursable.
Although that process allows the plan to track patient drug use — valuable for patient management — it defeats one reason patients are motivated to use OTC drugs: It eliminates the rigmarole of obtaining a prescription. However, sometimes patients can save money on the OTC drug even if they need to see a doctor first.
Tufts CSDD recently conducted a study, published in the British Journal of Medicine, of what happens when drugs go OTC. They looked at 12 U.S. managed care organizations and found a strong tendency to remove switched drugs from the formulary and to raise copayments of prescription drugs in the same class, which gives patients a financial incentive to take the OTC drug.
For example, all 12 organizations removed loratadine from their formularies and raised copayments for prescription antihistamines. One third are in the process of taking second generation antihistamines off their formulary. Eight removed omeprazole from the formulary, and seven raised the copayments for other prescription proton pump inhibitors. Interestingly, none of the respondents eliminated the class of PPIs from their formularies.
"We want to be able to continue to monitor our patients' use of medications," says Edmund Pezalla, MD, Aetna Pharmacy Management's national medical director, explaining why Aetna keeps a PPI on its formulary. "For certain drugs, this is particularly important."
That is one reason Aetna did not join in efforts by WellPoint several years ago to get FDA approval for switching statins to OTC. In fact, no plan publicly joined WellPoint's support of Merck's efforts to get OTC status for lovastatin, which is available OTC in the United Kingdom.
The primary concern of health care providers and health plans opposed to nonprescription status for statins is that patients will have difficulty determining their need for a medication and arranging monitoring of their medical conditions, particularly because hypercholesterolemia has no obvious symptoms, according to a statement made to the FDA by Daniel Hussar, PhD, of the University of the Sciences in Philadelphia. The FDA reaffirmed its stand against OTC statins in January.
"We are not in favor of changing statins to OTC status," says Richard Wagner, PharmD, director of drug use management at Kaiser Permanente, giving the reasons listed by Hussar above as KP's rationale. "We do petition the FDA for Rx-to-OTC switches, but we do so carefully on a case-by-case basis."
FDA officials have publicly stated that they want to increase switches by 50 percent annually, speed up the Rx-to-OTC switch process, and expand the number of therapeutic categories that contain switch candidates. Switches in Europe have outpaced those in the U.S. by more than 4-1 in the last 20 years.
As blockbusters come off patent, we may start catching up.
---
Our most popular topics on Managedcaremag.com
---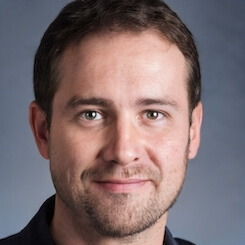 Paul Lendner ist ein praktizierender Experte im Bereich Gesundheit, Medizin und Fitness. Er schreibt bereits seit über 5 Jahren für das Managed Care Mag. Mit seinen Artikeln, die einen einzigartigen Expertenstatus nachweisen, liefert er unseren Lesern nicht nur Mehrwert, sondern auch Hilfestellung bei ihren Problemen.