With Majority Leader Bob Dole's pledges of quick action ringing in the air as he left the Senate, health insurance reform was stymied for weeks by Senate opposition to so-called medical savings accounts. The House and Senate didn't even agree to appoint conferees until late July, when informal negotiations produced agreement on a compromise test of MSAs instead of a full-scale rollout.
As Managed Care went to press, however, it looked as if that MSA compromise had set the Kennedy-Kassebaum health insurance portability bill on course to become the first federal health insurance reform in a decade. The measure had survived a losing Democratic attempt to send it back to committee to restore a controversial mental health parity provision that had been deleted, and it had won passage by a resounding 421 to 2 in the House of Representatives. (The holdouts: Democrats Pete Stark of California and Pat Williams of Montana.) The Senate had followed with a 98-0 endorsement, and President Clinton promised to sign the bill.
The measure provides for a four-year experiment with MSAs, involving 750,000 accounts for the self-employed and in firms with 50 or fewer employees. At the end of the program, Congress would have to act to authorize its extension to other firms and employees.
Despite widespread support in her party for a broader MSA program, soon-to-retire Kansas Republican Senator Nancy Lan-don Kassebaum, a co-sponsor of the legislation, had at one point remarked: "I'm not sure we know enough about the effects of MSAs on the insurance market that we should immediately open this option to anyone who wants one."
For Medicare, No Miracle Cure On the Horizon
As the number-crunchers and doomsayers wring their hands over the tormented Medicare system, Congress is feeling the heat of the Washington summer and the coming elections more than the fire of reform. For more than a year, the White House and congressional Republicans have been feuding over how to revive the nearly bankrupt system. The shooting continues.
Some pretty fundamental differences loom between the two camps–more than just money. President Clinton has already vetoed one Republican initiative which, in part, would have put a cap on annual spending and would have allowed enrollees to set up medical savings accounts with Medicare funds.
The annual spending caps would have put a ceiling on expenditures, regardless of the number of incoming enrollees, the services they need or the costs of those services adjusted for inflation. Exceed the ceiling? The providers would have taken the hit.
As for the medical savings accounts for Medicare enrollees, the White House argued that allowing relatively financially astute people to opt for alternatives to the fee-for-service plan would result in "adverse selection," or the retention of only sicker enrollees in the traditional plan. The Congressional Budget Office backed the White House position, as did the Physician Payment Review Commission.
Expect these issues to start barking again the next time Medicare reform is seriously raised, probably after the election. As for the money, the two sides are edging closer. In January, the GOP proposed a $226 billion cut and the White House a $101 billion cut. Currently, battle lines are drawn at $158 billion and $116 billion.
Crabtown To Test New System for Medicare Payment
Baltimore has been selected as the site of a Health Care Financing Administration pilot project to test a new way of paying managed care plans for taking Medicare patients. Over the next three years, Medicare-contracting HMOs there and in two other, yet-to-be-announced sites will submit bids for government payment for each beneficiary. The bidding is seen as a way of introducing market forces, meaning competition, into the Medicare/ HMO scenario.
After looking over the bids, the administration will set the amount it will pay HMOs. Health plans coming in above that amount will have to collect the difference in premiums. Those setting a lower figure must subtract the difference from premiums, but could keep the rest.
The American Association of Health Plans decried the lack of industry participation in structuring the demonstration project, and some HMOs have gone on record in opposition. "The demonstration is fatally flawed," snapped one managed care plan spokeswoman.
Medicaid Reform Sidelined in Favor Of Welfare Changes
Insisting on "linkage," the Republicans have long persisted in tying politically attractive welfare reform to less alluring Medicaid reform. President Clinton insists that the current Medicaid proposal nicks the poor too deeply and is a throwback to the bill he vetoed last year, resulting in a shutdown of the government.
In one of his Saturday radio addresses, Clinton further stoked the flames, saying that the GOP proposals were tantamount to "national child neglect." Fightin' words.
Attempting to call his bluff, in early July Republicans talked about "delinking" welfare and Medicaid reform, thus removing what some have called the "poison pill" from welfare reform. "The reality is that if we want welfare reform, we have to drop Medicaid," said William V. Roth, Jr., the Republican senator from Delaware.
When the budget reconciliation bill went to the Senate floor in mid-July, however, the Senate Finance Committee voted against separating the two issues. But wait! Majority Leader Trent Lott of Mississippi introduced a motion, which passed, to strike the Medicaid sections from the budget reconciliation bill in hopes of sending Clinton a welfare bill he would have to sign, which he did Aug. 1.
Now on the sidelines for further action, possibly after the election, are Senate Finance Committee changes in Medicaid reform that would have barred states from using provider taxes to raise their share of Medicaid funds and required the states to use a public process to set provider rates. Democrats remained unimpressed with the changes, now a moot point until further notice.
HHS Postpones HMO Rules on Doctor Incentives
Bending to a barrage of objections from HMOs, the administration directed the Department of Health and Hu- man Services to suspend until Jan. 1, 1997, enforcement of rules passed in March that would limit use of financial incentives to reward doctors.
The rules would limit the amount of money a physician could lose on any one patient because of high medical costs, but would not outlaw incentives altogether. The idea was to guard against physicians in capitation arrangements losing money when they refer patients to specialists. The companies maintained that the rules would have forced them to rewrite their contracts with doctors, presumably a prohibitively onerous process. Such pro- visions, they maintained, were designed to prevent inappropriate and unnecessary care. Also at issue were provisions that incentives must be disclosed to prospective patients. The HMOs that objected said such arrangements were of a proprietary nature.
Take As Needed…
On his way out the door, Senate Majority Leader Bob Dole introduced a bill to establish a Medicare advisory commission. The 15-member, bipartisan group would review the condition of the Medicare program and issue recommendations by June 30, 1997. However, this is not a done deal yet. … Coming up still this year, a Health Care Financing Administration proposal to change the long-standing definition of criteria that new technologies must meet to qualify for Medicare reimbursement. A three-part definition of "reasonable and necessary" is being mulled: (1) medically effective, (2) appropriately furnished, and (3) cost-effective compared with equivalent services already provided. The requirement that such products be "safe and effective" and not experimental may be dropped.
–Jean Lawrence
---
Our most popular topics on Managedcaremag.com
---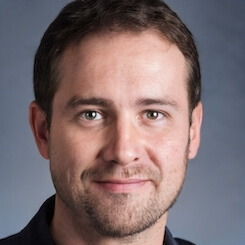 Paul Lendner ist ein praktizierender Experte im Bereich Gesundheit, Medizin und Fitness. Er schreibt bereits seit über 5 Jahren für das Managed Care Mag. Mit seinen Artikeln, die einen einzigartigen Expertenstatus nachweisen, liefert er unseren Lesern nicht nur Mehrwert, sondern auch Hilfestellung bei ihren Problemen.