By David Volz
You've heard the pitch: Frustrated by their increasing inability to control the climate in which they must practice, physicians can find a happy haven by selling out to one of the burgeoning physician practice management companies for cash and a guaranteed annual salary. That way, they can concentrate on practicing medicine.
What's the truth behind the pitch? Alas, if there were one crystal-clear answer, everyone would already have decided to sell–or not to sell. But much can be learned from talking with those who have weighed the issue.
Take Norman Gaylis, M.D., for example. He's a rheumatologist who sold his North Miami practice to a physician practice management company known as Sheridan HealthCorp. Although at first he didn't want to sell his practice to a business entity, he says he's satisfied with the present arrangement.
"Doctors like the idea that a company will take over the business side and let them practice medicine," says Gaylis. "Also, it is going to be a lot harder for solo practitioners to gain contracts, so you will see more practices banding together to negotiate with managed care organizations."
Despite Gaylis's contentment, there are drawbacks. No matter how benevolent a management organization is, participating doctors are no longer their own bosses; they must follow company policy. Bureaucratic turnaround time may be longer, and some of the intimacy of the old doctor-patient relationship has been lost, Gaylis reports. But he realizes the business of medicine is changing.
"The days of an individual doctor opening a practice are over," Gaylis says. "I went with Sheridan because it was the best management group to work for. They did not try to dominate me and my practice methods. They did not force me into managed care; rather they helped me enlarge my rheumatology practice. I think this is a trend, and in a few years there will be no practices left to sell. Most doctors will be on salary."
60-percent annual growth
The typical physician practice management organization is growing by as much as 60 percent a year, according to J. D. Kleinke, senior director of development for HCIA, a health care information company based in Baltimore. "It is a trend because doctors are less able to cope with the business demands placed on them by managed care companies," he says. "Physicians are finding that their incomes are being eroded and there is too much paper work associated with managed care demands. Also, the doctors need more technology in their offices to track patient care."
"An organization like Sheridan is in a better position to market its services to companies like U.S. Healthcare and Aetna than is an individual doctor," says Kleinke. "In the old days, doctors would not have tolerated this type of situation. But they have been so beaten up in recent years that they are willing to accept the relief these organizations offer."
Physician management corporations are here to stay, says Lewis Gold, M.D., executive vice president of Sheridan, because doctors simply don't have the knowledge or time to deal effectively with managed care organizations. Sheridan includes 200 specialists and 60 primary care doctors practicing in 22 locations throughout South Florida. Physicians who sell to Sheridan make a five-year commitment. Selling points include the chance to work for a relatively small company and a reputation for not controlling doctors' clinical practice. Sheridan believes in giving its physicians strong payment incentives; there is mutual agreement on a base salary plus incentives for future growth and profit shares based on the successful performance of the practice. No official template or salary schedule rules; each agreement is individually fashioned to meet both parties' needs.
Cutting overhead
"As salaried employees, doctors don't have to worry about running a business anymore," Gold says. "We pay them a fair price for their practice and then a good salary based on what they are doing." Companies like his also can reduce physicians' overhead, he says–an important consideration because overhead can claim 50 percent or more of a practice's proceeds.
Other participating physicians are happy with the idea of allowing a doctor-friendly corporation to handle the business side of their practices. Bertram Shapiro, D.O., a family physician and vice president of managed care development for Sheridan, is especially enthusiastic. He sold his practice to Sheridan in September 1994 and has no complaints.
Shapiro says he and other doctors from Sheridan visit physicians, evaluate them and introduce them to the financial reports associated with full-risk contracting. "We have a whole division for managed care contracting and a very strong information systems program," he says. "Also, we have solid telecommunications, pharmacy services, training, marketing, finance and purchasing departments and a qualified legal staff. Based on the strength of our contracts, we have direct communication with every major insurance company to increase the doctors' share of the premium dollar."
According to Shapiro, Sheridan collaborated with IBM to develop its information system, which incorporates an electronic medical record that enables the doctor to use a light pen or touch screen to review and record patient information. It allows the company to order services from these records and coordinate referrals to specialists. Doctors can review diagnostic test results and prescribe drugs. They can even do more mundane things such as schedule patient visits and track missed appointments. Also, the program allows doctors to track the quality of medical care and analyze outcomes and cost data. Sheridan is working with hospitals to record all test studies ever done on patients in them. The organization is also instituting a drug utilization review program. Computers are installed in physicians' offices and controlled centrally at Sheridan's offices.
"We don't control doctors' clinical work," says Shapiro. "We can walk into an office, look for flaws and correct them."
Shapiro naturally disputes the notion that heavy dependence on managed care contracts is inimical to the practice of quality medicine. The organization insists on quality care, and takes the position that high-quality care provided now can reduce utilization later.
"Managed care is really driving the delivery system, and I think it dictates a joint effort between insurance companies and doctors," Shapiro says. "We must come together to develop a large organization that offers integrated services across the spectrum, and in many locations. Whatever form a managed care organization takes, it must capture covered lives and have the best information system to compete on the basis of price and quality. It must also have enough in cash reserves to cushion risks."
Miami gynecologist Winston McLean, M.D., is also satisfied with Sheridan. He thinks selling his practice to the organization was a good decision, and has found the salary and benefits arrangement to be fair.
"They were straightforward in dealing with me and have lived up to everything they promised me," he says of company officials. "They have allowed me to practice medicine more effectively by reducing administrative headaches. My overhead, especially malpractice insurance, has gone down. It is cheaper to get supplies because Sheridan can buy in bulk. I still have my autonomy, and that is one thing I really prize."
But not all doctors are as enthusiastic about the idea of selling to a practice management company. Jacksonville nephrologist Charles Hayes Jr. says he probably would not be willing to work for a salary. "There are many things that doctors must consider," Hayes says. "They should question how much professional freedom they will be granted. Some of these organizations started with emergency rooms, an environment that lends itself to work shifts and does not permit an ongoing relationship with a patient. That arrangement makes sense in an ER, and doctors are probably paid on an hourly basis. Collections in an ER are terrible, so doctors probably benefit."
Hayes warns, however, that "any time your assets are owned by someone else you are at their mercy. Doctors offer these corporations their state licenses and medical degrees. Businesses do not have these things and can't make money without the doctors, so the doctors have some bargaining power. However, doctors who are looking for a more structured work environment in which they can spend more time with their families might actually prefer this arrangement."
Another doubter is Tampa family physician Daniel Frazier, M.D., who says selling to a practice management company "seems to be a bad deal. The growth most of these organizations have experienced has been based mostly on acquisitions," he goes on. "They have not been required to show a profitable bottom line by managing the practices."
Time will tell how well the idea of physician practice management corporations is received. Older doctors can be expected to resist the idea, because it will mean a loss of at least some independence and practice autonomy. But even those physicians realize the handwriting is on the wall for the small practitioner. Younger doctors may be more accepting of a 40- to 50-hour work week that allows a significant life outside medicine. Salaried doctors will have time to coach Little League and spend evenings with their families.
As for the relationship between practice management companies and the doctors they work with, it's still evolving. For now, from a clinical point of view, Sheridan uses a hands-off approach in managing practices. Other companies may be less likely to assure physicians of the clinical freedom to which they are accustomed.
The author is a freelance writer based in Plantation, Fla.
---
Our most popular topics on Managedcaremag.com
---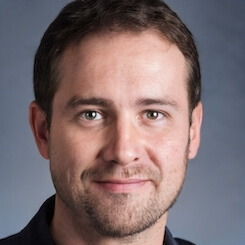 Paul Lendner ist ein praktizierender Experte im Bereich Gesundheit, Medizin und Fitness. Er schreibt bereits seit über 5 Jahren für das Managed Care Mag. Mit seinen Artikeln, die einen einzigartigen Expertenstatus nachweisen, liefert er unseren Lesern nicht nur Mehrwert, sondern auch Hilfestellung bei ihren Problemen.