August's closing days brought news from the Department of Justice and the Federal Trade Commission that seemed to please both physician groups and the managed care community. The two agencies agencies issued new guidelines making it easier for physician networks to discuss pricing information without shopping for striped pajamas.
Antitrust law won't threaten such networks, said the agencies, if they can demonstrate a benefit to consumers from their collaborative efforts. Previously the test for an exemption from danger had been the more stringent one of accepting financial risk. Risk, of course, is typically passed on to physicians through capitated payment. At a time when capitation is under attack (see State Initiatives, page 20) the new rules signify the feds' recognition that when it comes to doctors joining to provide health coverage, capitation need not be the only game in town.
Reform Law Creates Computer Data System
Presumably unmiffed by the low profile it was assigned in the major parties' heartstring-plucking conventions, Congress has shifted into campaign mode. No one claims that its recent health reform achievement, the Kennedy-Kassebaum law, is any substitute for the "health insurance for all" stance the president took when he came into office in 1993. Even its co-sponsor, veteran Massachusetts Democratic Sen. Edward M. Kennedy, didn't wear out any superlatives in terming the measure "a step in the right direction."
Tucked into the law–and raising a few eyebrows–is a so-called "administrative simplification" provision requiring creation within 18 months of a national computer network to allow providers to share patient information freely on a huge Internet-like system. Participation will be mandatory for most health care providers. Those who don't invest in the necessary computer equipment will have to use data clearinghouses. At issue is patient privacy; patient consent is not required for consolidated records to be made nationally available at the touch of a key.
"It will lead people to be more fearful of disclosing information and less likely to access health care," says Denise Nagel of the National Coalition for Patient Rights. Congress would have two years to enact privacy controls. If it does not act, the Department of Health and Human Services must enact regulations.
Critics also note that the bill does nothing to address the problem of the uninsured, which now number around 40 million. In all, about 25 million employed people will potentially be affected by the provisions in Kennedy-Kassebaum guaranteeing them insurance when they change jobs, although certain conditions could still be excluded (but only for 12 months over a person's lifetime).
As for mental health parity, requiring insurance companies to pay out as much for mental as for physical problems, forget it. It made it into the Senate bill and was dropped in conference. "Shame, shame on you," the provision's sponsor, Republican Senator Pete Domenici of New Mexico, scolded the business community, which had lobbied heavily to kill the amendment, saying insurance would get so expensive many companies would drop it altogether as an employee benefit.
Several Rural Health Programs Zapped by House
Too bad for small rural hospitals seeking grants to develop emergency departments, ambulatory-surgery centers, or hospices. The House voted to zero out the $13-million rural hospital transition grant program. Also slashed, the rural outreach grant program, which supported telemedicine programs and projects to integrate and consolidate rural health services. That $28 million program became a $4 million program, meaning no new grants, only the continuation of old ones. The rural health research program, which supports telemedicine programs in 10 states, also underwent a painful fundingectomy, going from $9.3 million to $7.9 million.
Because cutting rural programs often means going from some access to no access, rather than good access to inferior access, Kansas Rep. Pat Roberts and Wisconsin Rep. Steve Gunderson, both Republicans, tested the waters with a $20 million restoration of rural ser- vices, but were rebuffed by the leadership. Instead, the pair will introduce comprehensive rural health care legislation that would, among other things, consolidate the programs into one project. They may have a shot at this, because the main objection many members had was that the programs had been slipped in as demonstration projects and then had been spoonfed by interested members year after year. As a rule, members don't care for that approach–too open-ended.
Take As Needed…
Health care workers are encouraged to register anonymously in a new Centers for Disease Control registry if they are receiving treatment for employment-related HIV exposure. Call toll-free (888) PEP-4HIV. … As reported in these pages, the Health Care Financing Administration shelved physician incentive regulations at the request of HMOs needing more time to rewrite physician contracts and prepare beneficiary surveys. Well, make that delayed, not shelved. New effective date: Jan. 1, 1997. … The Joint Commission on Accreditation of Healthcare Organizations has been accused by Ralph Nader's gadfly citizens' advocacy group Public Citizen of being too buddy-buddy with the hospitals it regulates. The rambunctious lobby asserted that 54 percent of hospitals surveyed did not have adequate regulations for granting physician privileges and 53 percent didn't keep a sufficient eye on patients in special units, yet 98 percent of the institutions were duly certified. Also at issue: the fact that 21 of JCAHO's 28 board members come from the health care community and pay $20,000 for their seats on the hospital regulating body. "A pittance," snapped Dennis O'Leary, M.D., JCAHO's president. "These are the people most grounded in health care."
–Jean Lawrence
On one question, both parties' voters agree:
What the heck is managed care?
Among both Democrats and Republicans in a recent random sampling of 1,011 Americans, managed care's foes outnumbered its friends. But far more numerous were respondents whose familiarity with managed care was hazy or worse.
---
Our most popular topics on Managedcaremag.com
---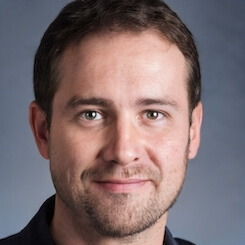 Paul Lendner ist ein praktizierender Experte im Bereich Gesundheit, Medizin und Fitness. Er schreibt bereits seit über 5 Jahren für das Managed Care Mag. Mit seinen Artikeln, die einen einzigartigen Expertenstatus nachweisen, liefert er unseren Lesern nicht nur Mehrwert, sondern auch Hilfestellung bei ihren Problemen.