By Patrick Mullen
Editor
Signs abound that the National Committee for Quality Assurance is emerging as a more public player in the ongoing effort to define and measure quality in managed care. Fans of baseball's Detroit Tigers recently heard Health Alliance Plan of Detroit, a half-million-member HMO that is part of the Henry Ford Health System, tout its NCQA accreditation in radio ads during Tigers broadcasts. Visitors to the World Wide Web site of Kaiser Permanente's Georgia Region can find the NCQA seal with the tag line, "This Seal Is a Real Big Deal" and the declaration that full accreditation by the committee "is like getting an Oscar." Readers of Consumer Reports and Business Week recently saw articles about NCQA, and the Chicago Tribune reported that in the fast-evolving field of health care quality measurement the NCQA is "the most authoritative source yet to emerge."
Sponsored jointly by insurers, health care providers, employers and unions, the Washington-based NCQA has become firmly established as a quality arbiter in the five years since it began accrediting HMOs. More than 330 have sought its seal of approval. In August, the group released HEDIS 3.0, a revision of its Health Plan Employer Data and Information Set, the tool that forms the basis of quality-of-care report cards issued by HMOs. The data set was last revised in 1995 (HEDIS 2.5) and had its last major overhaul (HEDIS 2.0) in late 1993 (see "What's New in HEDIS 3.0," page 15). Also this summer, the group unveiled Quality Compass, a data base that contains comparative information, available in printed form or on CD-ROM, about managed care plans that provide care to nearly 28 million people. The group also sets standards for organizations that provide behavioral health care and for those that verify provider credentials.
Among managed care plans, "NCQA has the accreditation market quite wrapped up in terms of national recognition and acceptance by HMOs and large employers," says Claudia Strong, a principal with the San Diego-based accreditation consulting firm Kellar and Associates.
Exit–and re-entry
NCQA's path to preeminence cleared considerably in 1990, when the Joint Commission on Accreditation of Healthcare Organizations, known mainly for accrediting hospitals, shut down its HMO-accrediting program only a few years after starting it. "At that time, few HMOs saw the benefit of singling themselves out for rigorous private sector accreditation when there was no governmental or payment incentive to do so," said Raymond Scalettar, M.D., in congressional testimony on behalf of JCAHO earlier this year. Scalettar, a practicing physician in Washington, D.C., is a past JCAHO commissioner and now works as a consultant to the organization.
In 1994, however, JCAHO changed its mind. "A growing and highly competitive market has introduced growing interest in accreditation–an interest that the Joint Commission is pleased to accommodate," Scalettar explained. (See "Return of the Joint Commission," page 18).
Despite JCAHO's re-entry into the field, NCQA seems secure at least for the moment as the leading source of comparative information on managed care plans. And even as NCQA releases new and improved products that tend to "raise the bar," posing more rigorous challenges for health plans that wish to demonstrate quality, purchasers in both private and public sectors are making tougher demands, in turn, on NCQA.
They're asking, among other things, about health care outcomes, and how realistic it is to expect that they can be measured accurately on a large scale any time soon. NCQA has been criticized for relying too heavily on measures of process, such as how many women receive mammograms, rather than outcome, such as how many actually contract breast cancer, how successfully they are treated and at what cost in both money and time spent incapacitated.
"Outcomes are the Holy Grail" for everyone involved in measuring quality in health care, says Rick Rubin, president of the Foundation for Health Care Quality, a private nonprofit group in Seattle that works to meet varied parties' health care information needs, but does not create standards itself.
Rubin believes that HEDIS, even in its 3.0 incarnation, is still "pretty process-heavy." He speculates that its developers made a "consensus decision that it was too great a burden to instantly collect all this outcomes information."
You can't do what you can't do
Indeed, says Cary Sennett, M.D., Ph.D., NCQA's vice president for performance measurement, "the science of outcomes measurement is still relatively immature. No matter how important it is to measure outcomes, if we can't do it yet, we can't do it."
But it can be more difficult to collect good data on outcomes than on processes. The reporting is more subtle and complex. Sennett cites three obstacles:
Measuring small populations reduces the statistical validity of outcomes information.
Variations in risk factors within and among populations must be accounted or adjusted for.
Long time lines over which many outcomes develop can create confusion about who is accountable.
"The solution, of course, is not to give up," Sennett says. "It is, rather, to push the science. And that is what the HEDIS 3.0 testing set is all about." The testing set, he explains, is a supplementary group of 30 measurements that have been added to the 75 mandatory measures (the "reporting set") that must be addressed by health plans using HEDIS 3.0 in 1997. Testing set measurements are advanced on a tryout basis; if they pass muster with NCQA's Committee on Performance Measurement, they'll be included in the main body of HEDIS in its future incarnations.
Pushing the science is also the goal of a new alliance of consumers and purchasers of care, the Portland, Ore.-based Foundation for Accountability (FACCT). Launched in the summer of 1995 by a high-powered assemblage representing both health care gurus and big purchasers in the public and private sectors, FACCT has announced plans to measure–independently of NCQA– how well health plans treat specific conditions, starting with breast cancer, depression and diabetes, and expanding later to include asthma, lower-back pain and coronary artery disease. FACCT says it will also track patient satisfaction and plans' efforts to persuade members to quit smoking, eat healthy foods and generally reduce health-risky behaviors.
"We don't have criticism of the NCQA," says FACCT spokesman Judith Graham. "It has helped to focus the attention of health plans and purchasers on quality and why it's important. But NCQA has not been as committed to outcomes as FACCT is. You can't put off measuring outcomes until the science is perfected."
"FACCT probably came into being because the people who are involved felt the health industry was not moving quickly enough" to measure outcomes, Rubin speculates.
FACCT is "willing to take the hard steps necessary to begin to organize and translate quality information into something that can be used by ordinary people," says Ellen Severoni, a member of FACCT's board and co-founder of California Health Decisions Inc., which helps consumers identify concerns about working with managed care plans, then communicates those concerns to the plans to get them to make changes as needed.
FACCT wants to get outcomes information into the hands of consumers, Severoni says.
Just ahead: headaches
What will the ongoing work of NCQA and FACCT mean for managed care organizations? Most likely it will require that more categories of data be reported more rigorously, and the collection of that data will necessitate more thorough cooperation from providers. With many providers still contracting with a number of plans, each with its own data-gathering requests, that unfortunately suggests short-term headaches for administrators in fostering compliance. Over the longer term, however, standardization may smooth out the data search just as it is supposed to smooth out the delivery of health care. And eventually, physicians may get at least as much direct scrutiny as plans now receive. "The ideal would be to have qualitative information from the level of the individual doctor right up to the population level," says Rubin.
Before that can happen, health plans must invest in robust and responsive information systems that will not unduly burden physicians and health plan employees.
Until better information systems are ready, health plans can expect to endure a period of frustration, caught between the competing priorities of physicians and purchasers. "We're going to go through a process where individual physicians feel victimized by what they consider undo amounts of paperwork and reporting," says Rubin, "while consumers and purchasers feel that they're not getting enough information and that nobody's accountable for the millions of dollars they're spending. You're not going to convince either side they're wrong, nor should you try."
The solution, Rubin suggests, will come in part from building a data-gathering infrastructure that makes it easy to record information within the caregiving process itself.
"I think this linkage between the infrastructure and the information doesn't get enough attention," Rubin concludes. "The two are very closely linked, and despite everybody's good intentions, in the absence of that infrastructure, we're just not going to get there."
What's new in HEDIS 3.0?
During the next year, HMOs will be scrambling to excel in terms of the quality measures put forth in the new version of HEDIS, the Health Plan Employer Data and Information Set. Here are the kinds of things the new HEDIS will examine:
The National Committee for Quality Assurance compares its accreditation program for health plans to a safety inspection of a car, and its performance measures to a road test of how that car is driven. Officially, the two processes are separate, but in years to come performance measures may well be incorporated in the accreditation process.
NCQA had several goals in mind as it developed HEDIS 3.0, according to Cary Sennett, M.D., Ph.D., the group's vice president for performance measurement. These included "a gradual evolution toward the inclusion of more 'outcome' measures, and of measures that address care of the acutely and chronically ill; incorporation of a standardized patient satisfaction survey; development of measures relevant to Medicare and Medicaid populations, and creation of an open and inclusive development process for HEDIS that will ensure its relevance and timeliness from this point forward."
Health plan performance is measured in eight areas:
Effectiveness of care, meaning how well plans achieve the clinical results they should for patients who are ill while providing preventive care to those who are well;
Accessibility and availability of care, including timeliness and convenience of appointments;
Satisfaction with the experience of care, based on information provided by patients, generally in surveys;
Cost of care, with the goal of measuring value, which incorporates scope of services, levels of premiums, copayments and deductibles, as well as out-of-pocket costs for uncovered services;
Stability of the health plan, a function of solvency and financial strength, and continuity in a plan's network of physicians;
Informed health care choices, as defined by a plan's use of tools that equip patients to choose wisely from among treatment options;
Use of services, to help purchasers determine how their health care dollars are being spent and whether employees are getting the care they need;
Plan descriptive information, while not strictly performance measures, is of interest to purchasers and consumers. This includes standardized descriptions of network, clinical, utilization and risk-management activities.
The continuing development of HEDIS is up to NCQA's Committee on Performance Measurement, made up of six public and private purchasers, five health plans, four consumer and labor representatives and other experts as needed. NCQA expects the next version of HEDIS to be ready in 1998. More information about HEDIS 3.0 can be found on the World Wide Web at http://www.ncqa.org/.
How HMOs have fared at accreditation time
Gaining accreditation from the National Committee for Quality Assurance may not be quite the equivalent of "getting an Oscar," as one managed care company claims, but it's no cakewalk, either.
There are three levels of NCQA accreditation, the highest of which is full, three-year approval. One-year accreditation is given to plans that meet most NCQA standards but must address a specific list of recommendations to move up to full accreditation. Plans that have adequate quality improvement programs and also meet some NCQA standards receive provisional accreditation. And some plans, of course, get a "no, thank you" and pin their hopes on a future attempt.
Here's how the 330 plans that have been reviewed so far stack up.
UNDER REVIEW <1%
FULL 3-YEAR ACCREDITATION 40%
1-YEAR ACCREDITATION\ 37%
PROVISIONAL ACCREDITATION 11%
DENIAL 11%
Return of the Joint Commission
After a false start, the Joint Commission on Accreditation of Healthcare Organizations is once again reviewing HMOs, preferred-provider organizations and integrated delivery systems. Here's how it works.
JCAHO's program is designed "to identify any practices or infrastructure failures that detract from [a health plan's] ability to achieve the best possible patient outcomes for its members," says Raymond Scalettar, M.D., a consultant to the group and a former commissioner.
A survey team interviews plan members, practitioners, staff, purchasers and the network's leadership during on-site review. The process "makes it difficult for an organization to game the system," says Scalettar, who says a plan cannot pass simply "by writing books of policies and procedures."
In August, the California Department of Corporations, which regulates HMOs, chose JCAHO and the Institute for Medical Quality, a subsidiary of the California Medical Association, to evaluate plans throughout the state for compliance with regulations as part of the licensure process.
In June, the Nevada Board of Health selected the Joint Commission to conduct similar reviews of managed care plans in that state. This month, JCAHO will publish a library of performance measures focusing on health plans.
Quality measurement draws a crowd
The National Committee for Quality Assurance has plenty of company when it comes to measuring the performance of managed care plans, particularly in the area of patient satisfaction. Here is a sampling of other current initiatives:
Consumer Assessments of Health Plans Study: Funded by the federal Agency for Health Care Policy and Research, this five-year, $10 million project will develop and test the best ways to measure consumers' satisfaction with their health plans and ways to communicate results to consumers. Surveys will be tested around the country in settings that will include HMOs, fee-for-service plans and public health clinics. The research will be conducted by Research Triangle Institute, Rand Corp. and Harvard University.
Consumer Reports, August 1996: This issue of the venerable adless magazine includes a three-part article that features ratings of managed care plans based on 20,000 responses to an annual questionnaire on HMOs.
Hewitt Health Value Initiative: This study examines cost-efficiency, quality and patient-satisfaction measures of managed care plans in 141 cities, on behalf of 240 large employers with more than 19 million employees and dependents. It is produced by Hewitt Associates, a benefits consulting firm based in Lincolnshire, Ill. Details available at www.hewittassoc.com.
Advisory Commission on Consumer Protection and Quality in the Health Care Industry: The issue of measuring quality in managed care has managed to find its way into the Presidential campaign, in the form of a vaguely worded executive order issued by President Clinton in early September. The commission created by the order has as its primary tasks to "review the available data in the area of consumer information and protections for those enrolled in health care plans and make such recommendations as may be necessary for improvements"; and to "review existing and planned work that defines, measures, and promotes quality of health care, and help build further consensus on approaches to assure and promote quality of care in a changing delivery system."
A report is due in two years.
---
Our most popular topics on Managedcaremag.com
---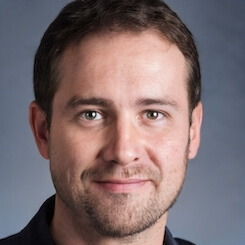 Paul Lendner ist ein praktizierender Experte im Bereich Gesundheit, Medizin und Fitness. Er schreibt bereits seit über 5 Jahren für das Managed Care Mag. Mit seinen Artikeln, die einen einzigartigen Expertenstatus nachweisen, liefert er unseren Lesern nicht nur Mehrwert, sondern auch Hilfestellung bei ihren Problemen.