Suddenly realizing their curmudgeonly ways weren't wowing the electorate, the Republicans voted an 11th-hour endorsement of mental health parity, forbidding insurance companies to cap such coverage at a lower level than that for medical or surgical services. Effective Jan. 1, 1998, health plans will have to abandon the practice of limiting treatment of mental disorders to $50,000 or so, while allowing up to $1 million for physical illnesses (companies with under 50 employees exempted). About 40 million Americans, according to studies, suffer from severe mental illness. That's expected to translate into a 0.4 percent increase in health insurance premiums under the new arrangement.
Cleanup Begins On New Health Insurance Law
Like sanitation engineers at a circus parade, Hill and regulatory people are revving into action to thoroughly detail the newly passed Kennedy-Kassebaum Health Insurance Portability and Accountability Act.
Before the measure can be implemented, three notoriously picky federal agencies (the Labor and Health-and-Human-Services departments and the Internal Revenue Service) must complete 72 regulatory actions before April 1. Are those red flags I see being dashed to the ground?
One small example: To credit an employee's prior continuous health coverage, employers must keep track of each employee's coverage as of Oct. 1 of this year. Translated, this means PDQ. By June of next year, they may–or may not–have received the official language that should appear on certificates of coverage required to be issued.
Also to be altered are the Employee Retirement Income Security Act, the Public Health Service Act, and the (gasp) U.S. Tax Code. Because all the rules are, in the charming vernacular of the feds, to be "interim final," the public comment period will come after the regs go into effect.
As for the much-touted medical savings accounts, analysts predict the mandated 750,000 total will be reached in a twinkling. In several cases, state laws will have to be amended, leaving would-be MSA holders in those states standing behind the door. (See "Medical Savings Accounts and Managed Care: A Mismatch?", page 27.)
Oh, yes, President Clinton also wants to repeal three Medicare/Medicaid fraud-and-abuse sections of the bill. Targeted are the sections that require HHS to issue advisory opinions to providers on the legality of business ventures, the exception to the anti-kickback law for managed care plans, and the section that would increase the government's burden of proof in civil monetary penalty cases. Consensus on his chances of success? Snowball in the hot place, at least in a Republican Congress. Remember that when the next Congress files in.
New Physician Network Yardstick: 'Rule of Reason'
As we reported last month, the Federal Trade Commission and the Department of Justice have issued new guidelines that make certain kinds of physician networks safer from the censorious eye of antitrust law enforcement.
Under the new guidelines, should physician and multiprovider integration through a network be likely to produce significant benefits and efficiencies, agreements on price will be examined using "rule-of-reason" analysis. Before the new rules, such conduct probably would have been declared illegal automatically.
Also addressed were the proportions of physicians in a specialty in a geographical market that could participate in a network joint venture. Those levels had been set in 1994 guidelines at 20 percent for exclusive networks and 30 percent for nonexclusive networks. This time, though higher percentage benchmarks were not substituted, federal officials indicated that in truly competitive markets a network with even 50 percent of physicians would probably be safe from antitrust action. But physicians in such networks should share substantial financial risk via capitation, global fees, fee withholds, and utilization targets. These features will be taken to show that the participants are sufficiently integrated to provide significant efficiencies.
Of course, physicians banding together without significant risk-sharing may also be providing significant efficiencies. They will be allowed to demonstrate this by an "active, ongoing program to evaluate and modify practice patterns and create a high degree of interdependence and cooperation."
The new guidelines also tinker with so-called Statement 9, permitting competitors to join in multiprovider networks and engage in joint pricing if they share substantial financial risk. In assessing such arrangements, regulators will consider whether such arrangements are producing significant efficiencies. Hypothetical examples of what would and would not fly are included in the guidelines.
Patient Index To Include All Americans
Plans are afloat to create a comprehensive data base containing the complete health records of every American–and probably some aliens. Every encounter with the health care system will be incorporated into each patient's record. Rather than including the health data directly, the index would "point" the user to relevant records kept by doctors and computers. Only people with a "security ticket"–doctors, insurers, researchers, and police–supposedly would be privy to the gory details. Still in the pie-in-the-sky stages, the index is being organized by representatives from the departments of Defense, Energy and HHS; hospitals in Texas, Virginia, North Carolina and West Virginia, and a consortium of health care users and providers.
Who would keep these records, pray? Either a government agency or private providers. We may be seeing a clearer elucidation of this one on an upcoming episode of "The X Files."
Clinton Idea for Health Care Study Warmly Received
Neat! Another study. Many Americans seem indeed to be responding favorably to the president's campaign promise to create a health care advisory group to take a look at the nation's whole health care system–yet another time. Currently being created, the panel will be cochaired by HHS Secretary Donna E. Shalala and Labor Secretary Robert Reich. Vice President Al Gore will review the conclusions it reaches. If President Clinton is reelected next month, the group will submit a preliminary report by Sept. 1 of next year. And if not … File 13?
Take As Needed…
Along with mental health parity, the Congress OK'd 48-hour stays for new moms, leading one analyst to see a trend toward Congress becoming the new health insurance czar. Gag rules on doctors, portability of coverage, length of hospital stays–why bother with insurance companies when we have politicians?…The Finance and Audit Committee of the Joint Commission on Accreditation of Healthcare Organizations (JCAHO) last week approved a 2 percent increase in hospital survey fees. Also to be presented to JCAHO's board are 4 percent bumps for long-term care and behavioral facilities, and a 2.5 percent increase for ambulatory and home health care facilities, labs, and health care networks. The increase is expected to zap the larger hospitals. The average price of a survey is $20,000; the increase would add $400. Predictably, hospital spokesfolk nuked the proposal, sternly suggesting JCAHO try to work within the same sort of tight budgets they do… Many hospitals may be allowed to continue operating their existing medical waste incinerators. Responding to an inferno of objections, the Environmental Protection Agency reopened comment on its court-ordered regulations governing 2,400 medical waste incinerators. EPA has already backed off an earlier allegation that hospital incinerators were major sources of dioxin. To show it's serious, though, the agency may come up with very strict standards for new incinerators, if they let existing units skate a little.
–Jean Lawrence
---
Our most popular topics on Managedcaremag.com
---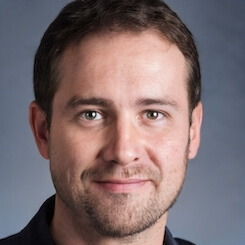 Paul Lendner ist ein praktizierender Experte im Bereich Gesundheit, Medizin und Fitness. Er schreibt bereits seit über 5 Jahren für das Managed Care Mag. Mit seinen Artikeln, die einen einzigartigen Expertenstatus nachweisen, liefert er unseren Lesern nicht nur Mehrwert, sondern auch Hilfestellung bei ihren Problemen.