Legislators in California and New Jersey have overwhelmingly passed and sent to their respective Republican governors bills opposed by managed care companies and backed by physician and consumer groups.
New Jersey's Health Care Quality Act passed both houses of the legislature by unanimous votes. The bill would require managed care plans to reveal financial and coverage information in plain English, and to notify consumers who are not covered by its provisions, such as those enrolled in federally regulated self-insured plans, so that they do not falsely assume they are protected by the bill if it becomes law.
Plans would be barred from offering doctors financial incentives to restrict care, while patients could appeal treatment or coverage denials to a non-binding independent board of experts selected by the state Health Department.
Proponents say it would help swing the pendulum of medical decision making back to physicians from managed care plans, while opponents say it would mean higher health costs without much higher quality of care. Two provisions called "most onerous" by the New Jersey HMO Association would require HMOs to offer a point-of-service option and guarantee an explanation and a hearing to doctors who are dropped by a health plan.
Gov. Christine Todd Whitman, who is seeking re-election this year, has said in the past that she supports tighter controls on managed care plans.
A spokesman said the governor had not decided whether to sign or veto the bill.
In California, Gov. Pete Wilson must decide the fate of a bill passed 69—4 by the Assembly that would allow women to make appointments directly with obstetricians and gynecologists without referrals from gatekeeper primary care physicians. The bill, if signed, would make California the 16th state to mandate direct access to Ob/Gyns. Wilson's decision could hint at how he might dispose of dozens of other managed care bills expected to reach his desk this summer.
There has been speculation that if Wilson vetoes the bill, he could seek political cover by saying that he's waiting to hear from a 30-member task force that is scheduled to report next year on possible managed care reforms. Wilson appointed 20 of the task force's members.
HCFA Approves Medicaid Waiver For New York
New York received the green light last month to launch the nation's largest Medicaid managed care demonstration project, opening the way for 2.4 million Medicaid beneficiaries to move into managed care plans over three years. The Clinton administration has now approved 16 such Medicaid waivers.
The demonstration covers 2.1 million Medicaid-eligible individuals and about 370,000 General Assistance beneficiaries. (General Assistance provides benefits to poor people who don't quality for the Medicaid program.) Recipients will have to choose from at least two managed care plans through enrollment brokers. The plans will offer comprehensive benefits covering most services now provided by Medicaid, except for some services–like nursing home care–that still will be provided on a fee-for-service basis.
The federal waiver also establishes "special-needs plans," capitated arrangements that include intensive case management for people with HIV/-AIDS or severe mental illness. Special-needs beneficiaries will not be required to enroll in managed care plans.
The demonstration provides up to $250 million annually for five years to help hospitals that traditionally served Medicaid populations shift to managed care.
Such hospitals presumably will see a drop in emergency-room volume as Medicaid beneficiaries receive primary and preventive care through managed care plans.
Aetna Challenges New Texas Law On Suing HMOs
It didn't take long for Texas's new law allowing HMOs to be sued for medical malpractice to be challenged. Aetna Inc. has filed a federal lawsuit on behalf of several Texas subsidiaries to try to block the law, on the grounds that it is pre-empted by the federal Employee Retirement Income Security Act and, in the case of plans that cover federal workers, the Federal Employees Health Benefit Act. The action was filed in U.S. District Court in Houston against the Texas Department of Insurance and Commissioner Elton Bomer.
Ohio Budget Contains New Tax on HMOs
HMOs in Ohio will pay an estimated $30 million in new taxes each year by 2003, due to a provision in the budget that Republican Gov. George Voinovich signed into law last month. The money is expected to offset revenue that will be lost due to changes in how the Buckeye State taxes insurance companies.
The $36.1 billion budget requires all indemnity health insurers and property and casualty companies that operate in Ohio to pay 1.4 percent of their premium revenues to the state. Previously, out-of-state insurers paid 2.5 percent of their premiums.
To help offset revenue lost from that change, the state is introducing a premium tax on HMOs and other risk-bearing managed care plans. The new levy will start at two-tenths of 1 percent of premium revenues in 1999, and rise in equal steps over five years to 1 percent in 2003. Medicare and Medicaid premiums will not be taxed.
Ohio-based companies that have both indemnity and managed care products are expected to be hardest hit by the newly enacted tax.
Florida Laws Affect 'Gag' Rules, Dermatologists
Several managed care laws went into effect in Florida last month, while lawmakers weighed new regulations governing direct-contracting arrangements between providers and employers.
Laws that were enacted last year and became effective July 8 permit HMO enrollees up to five office visits per year with a dermatologist without a referral from a primary care physician. Florida and Georgia are so far the only states with direct access to dermatologists, who argue that generalist physicians might fail to make timely and accurate diagnoses of skin cancer and other conditions.
Other new managed care laws eliminate so-called HMO "gag clauses" that limit doctors' leeway in discussing treatment options with patients; require HMO medical directors to be licensed Florida physicians; authorize the Agency for Health Care Administration to compile report cards comparing HMOs, and require HMOs to resolve within 72 hours complaints from patients who have a medical emergency.
Meanwhile, a legislative task force is looking at whether and how to regulate direct contracts that payers enter into with physicians and hospitals. Direct contracting demonstration projects are set to begin later this year for some Medicaid and Medicare beneficiaries in Florida.
Blues Plan Tightens Belt In Massachusetts
Massachusetts Insurance Commissioner Linda Ruthardt signed a one-year agreement with the state's Blue Cross Blue Shield plan that authorizes the insurance division to oversee the company's finances for one year.
Blue Cross, the state's largest health care insurer with 1.8 million members, lost $17.2 million in the first quarter of 1997, after losing $90 million during all of 1996. It has laid off 900 workers and is selling its headquarters building and a network of health clinics.
New Regulation Would Apply To Vermont HMOs
An administrative rule proposed last month by the office of Vermont's physician-governor, Democrat Howard Dean, would impose several new requirements on managed care companies operating in the Green Mountain State.
Managed care plans would be required to use a "prudent layperson" standard in deter- mining whether to pay after the fact for emergency room services provided to members. They also would have to maintain enough providers to meet members' needs within a reasonable distance, and to allow women direct, twice-yearly access to Ob/Gyns.
---
Our most popular topics on Managedcaremag.com
---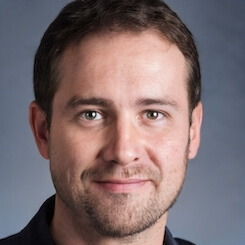 Paul Lendner ist ein praktizierender Experte im Bereich Gesundheit, Medizin und Fitness. Er schreibt bereits seit über 5 Jahren für das Managed Care Mag. Mit seinen Artikeln, die einen einzigartigen Expertenstatus nachweisen, liefert er unseren Lesern nicht nur Mehrwert, sondern auch Hilfestellung bei ihren Problemen.