Premiums dropped 0.7 per cent last year across the land, a survey of 466 HMOs shows. The annual report by the consulting firm Milliman & Robertson indicates that over the year beginning July 1, 1995, the weighted average premiumweighted average premium for HMO enrollees declined from $150.72 to $149.67 a month.
Co-author David Ogden said the survey indicates that "The increased penetration of HMO managed care programs has brought us to the point where health care inflation will be much closer to the rate of general inflation for the foreseeable future than it has been."
It was the second year in a row that premiums fell.
While the weighted average premium declined, the average premium (per HMO, rather than per member) rose slightly. Ogden attributed that to the probable ability of large HMOs to drive harder bargains with providers and to do a better job of controlling hospital inpatient days than small HMOs can do.
Overall, inpatient days per 1,000 members fell dramatically (13.8 percent) to 237. Inpatient per diem costs fell 1.1 percent, to $1,230.
Connecticut Blues Newest Target For Anthem Inc.
Blue Cross and Blue Shield of Connecticut will merge with Anthem Inc., which already operates Blues plans in Indiana, Ohio and Kentucky, where it uses both Anthem and BCBS in the plan names. Anthem, covering more than 9 million people, had 1995 revenue of $6.1 billion. The Connecticut plan will add 850,000 patients and yearly revenue of $1.5 billion.
Still pending is Anthem's acquisition, announced in May, of Blue Cross and Blue Shield of New Jersey, which a few weeks earlier said it would merge with BCBS of Delaware. Both deals are contingent on state regulatory approval. If the mergers are consummated, Anthem's combined revenue will reach $11.5 billion, rivaling Kaiser Permanente's position as the country's largest managed care plan.
Kaiser's 1995 revenue was $12.3 billion.
NCQA Checks Credentialing Companies
Nearly 20 companies whose business is to verify provider credentials stuck their necks out to be certified by NCQA, and most met the test.
The National Committee for Quality Assurance's certification program for these companies is taking some guesswork out of the important step of credentialing providers. NCQA weighs credentialing very heavily when considering accreditation, and using a service that doesn't measure up to its standards conceivably could keep a managed care plan from being accredited.
The majority of the 18 contractors met the committee's minimum requirements; four were denied certification. Another 11 are scheduled to undergo the exam. Credential review companies can also be evaluated in 10 areas beyond the minimum.
The evaluation is available to any credentialing company. A two-member team conducts an on-site review, checking such things as data collection, integrity of the credentials, confidentiality and reporting of physician disciplinary actions.
"The organizations that stepped forward to go through our survey deserve credit for submitting to this level of outside scrutiny," said NCQA's David Arnold.
The full list of companies that have been certified is on NCQA's website.
(For an argument against using this type of contractor at all, see "Three New Kinds of Liability Stalk Managed Care.")
Podiatrists Form National Union To Fight HMOs
Podiatrists are forming what they say is the first nationwide union of doctors to counter the power of managed care plans.
Awkwardly named the First National Guild for Health Care Providers of the Lower Extremity, the group will draw from the experience and the strength of the AFL-CIO.
The Pennsylvania Podiatric Medical Association had been considering the move for over a year. It persuaded podiatric associations in nine other states to join.
Union organizers hope that about three-fourths of the nation's 12,700 podiatrists will join by yearend. They said the union would bargain collectively with managed care organizations, but would not strike.
AMA General Counsel Kirk Johnson told the New York Times that his association is looking into the feasibility of unions for physicians.
For a discussion of physician unions, see Managed Care's September cover article.
PacifiCare Tests New System for Speedy Referrals
In survey after survey, patients complain about access to specialists. Aware of this, as all HMOs are, PacifiCare Health Systems says it will allow primary care physicians to refer patients to specialists quickly, bypassing utilization review for uncomplicated procedures.
Beginning in 1997, more than 4,600 primary care doctors at 35 medical groups will participate in the program, dubbed Express Referrals. They will be allowed to refer quickly to more than 10,500 doctors in 16 specialties, including cardiology, dermatology and gastroenterology.
"We found that nearly ninety-five percent of specialist referrals were approved by review committees anyway," said Sam Ho, M.D., vice president of health services.
Oxford Offers Its Members 'Alternatives'
Oxford Health Plans has decided to offer "alternative" medicine programs to members willing to pay extra to visit masseurs, chiropractors and other non-allopathic providers.
The program, to start Jan. 1, will allow any enrollee to choose from a network of credentialed alternative care providers, paying a rate that Oxford has negotiated.
The Norwalk, Conn., company expects to have 500 to 1,000 alternative providers at the start and about 2,000 by the end of 1997. They will include acupuncturists, massage therapists, chiropractors, dietitians and nutritionists, yoga instructors and–in Connecticut– naturopathic physicians. Naturopaths are not licensed in New York and New Jersey, the other states in which Oxford does business.
The company is also offering a rider allowing commercial groups to add chiropractic, acupuncture and–again, only in Connecticut–naturopathy as covered services. Members would be assessed a copayment. Oxford estimates the program will add about 3 percent to premium rates.
Satisfaction With Managed Care Highest in Boston
A national survey of 23,000 patients found that 60 percent of HMO members say they are "highly satisfied" with their health plan, although they like their medical care better than plan administration and customer service.
New York-based CareData reported that 71 percent of enrollees in Boston were highly satisfied with their HMO coverage, the highest level reported. By contrast, only 52 percent of enrollees were highly satisfied in South Florida, the lowest level. Percentages for other regions included: Denver, 67; New York, 63; Milwaukee, 62; Detroit, 61; Philadelphia, 60; Portland, 60; Arizona, 58; Northern California, 58; Dallas, 56, and Atlanta, 56.
Fewer crosses and shields
There are half as many Blues plans now as 20 years ago.
---
Our most popular topics on Managedcaremag.com
---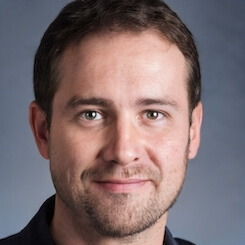 Paul Lendner ist ein praktizierender Experte im Bereich Gesundheit, Medizin und Fitness. Er schreibt bereits seit über 5 Jahren für das Managed Care Mag. Mit seinen Artikeln, die einen einzigartigen Expertenstatus nachweisen, liefert er unseren Lesern nicht nur Mehrwert, sondern auch Hilfestellung bei ihren Problemen.