Life just got tougher for the 3,000 physician members of the Permanente Medical Group of Northern California. Starting this month, those physicians will be paid based on a 44-hour work week rather than a 40-hour week.hour week.
The group's doctors are paid salary plus overtime figured in four-hour increments. Under the new system, a doctor must work 56 hours to earn the same income 52 hours' work previously earned. Physicians won't be forced to work longer hours, says company spokesman Tom Debley, because most physicians already work more than 44 hours a week.
The decision, which affects both primary care physicians and specialists, was agreed upon by Kaiser Permanente and the Permanente Medical Group's physicians. It was one of a number of belt-tightening measures intended to conserve resources and make the company more competitive in northern California's health care market.
Savings from the system will be used to improve patient access to physicians by reducing waiting times and preapproval requirements, says Kaiser. Also, the company will try to match physicians better with patients' medical, behavioral and even cultural needs.
It's unclear, says Debley, whether Kaiser Permanente's other 11 regions of the country will make a similar change in the way they pay physicians.
BCBS of Ohio Awaits Federal Court Decision
Blue Cross and Blue Shield of Ohio will keep its valuable trademarks–at least for now. The Sixth Circuit Court of Appeals has granted the Cleveland-based company a stay, or waiting period, which allows the plan to continue as a Blue Cross and Blue Shield affiliate. The federal court will hear the company's appeal soon, possibly this month.
The appeal stems from a court battle between BCBS of Ohio and the national Blue Cross and Blue Shield Association, which is trying to strip its Cleveland affiliate of any Blues trademarks because the company's license expired in September and it agreed to sell most of its assets to the for-profit hospital giant Columbia/ HCA.
Originally, the association had hoped that BCBS of Ohio would stop using the famous marks and name by Dec. 5, with final resolution of the dispute around March. Now it looks as if the conflict will be drawn out till spring, maybe summer.
Under the court order, BCBS of Ohio must post a $32 million surety bond, which is typical in such cases. Earlier, a federal judge ordered the association to post a bond in the same amount. BCBS of Ohio may not consummate its agreement with Columbia/HCA until the appeal has concluded. The court also granted an expedited appeal process.
During a recent association board meeting, BCBS of Ohio sought reinstatement as a licensee, but the 62-member board voted down the request.
If BCBS of Ohio loses the appeal, the company could theoretically take the case to the U.S. Supreme Court.
Study Questions Cost Impact of ED Use By the Poor
Managed care administrators blame the high cost of medical care in part on overuse of hospital emergency departments by the poor and uninsured. But in fact, say two Harvard Medical School professors, emergency department use by the poor is a tiny piece of the medical care pie: just 0.47 percent of the nation's health care expenses in 1987, for example.
David U. Himmelstein, M.D., Steffie Woolhandler, M.D., M.P.H., and their colleagues also sound a warning. Managed care plans' reliance on cost-constraint mechanisms such as copayments, prior approval requirements, financial incentives for gatekeepers and retrospective denial of payment after ED visits is threatening the health of minorities and the poor, who rely more heavily than others on outpatient care in EDs because they don't have primary care doctors, the study concludes.
The authors analyzed recently released 1987 data on medical expenditures and discovered that ED spending as a percentage of national health expenditures was 1.86 percent– 1.62 percent for the insured and 0.23 percent for the uninsured. In '87, when fee-for-service was still the dominant system, payment for ED visits broke down this way: private insurance (42 percent), Medicaid (13 percent), Medicare (9 percent) and other third parties (15 percent). Nineteen percent was paid out of pocket by patients and uncompensated care accounted for 2 percent, or $146 million.
The study's findings contradict the widespread perception that hospitals provide huge amounts of free ED care to the uninsured. Rather than close EDs because they have high overhead costs associated with round-the-clock staffs, health plans and the government should provide better access to primary care doctors, say the authors.
Blues System In Jeopardy, Say Experts
The national Blue Cross and Blue Shield system is likely to break up during the next few years, say health care consultants Lynn Etheredge, Stanley B. Jones and Lawrence Lewin, writing in the winter issue of Health Affairs. The authors do not predict what the Blues system will become, saying, "The arrangements of the pieces and their partnerships and alliances are difficult to foresee."
Responding to the article's conclusion in the same issue, Blue Cross and Blue Shield Association's Harry Cain, executive vice president for business alliances, counters that the Blues system will become even stronger based on the trio's other predictions, which include:
Small indemnity insurers will leave the market and enhance the purchasing clout of larger health plans;
High costs will drive employers away from purchasing fee-for-service insurance, while the desire to satisfy employees will lead employers away from closed-panel HMOs, and
Rival traditional, staff-model HMOs will be at a disadvantage because they own hospitals and employ salaried physicians.
National Health Care System Finds Support
The same group of Americans that reports satisfaction with their health care coverage would like to see the U.S. health care system overhauled, says a study conducted by Wirthlin Worldwide, a polling company based in McLean, Va.
Of 1,012 people polled, 83 percent said their health insurance was satisfactory, but 62 percent of the same group said major changes in U.S. health care are needed.
"Although few Americans are unhappy with their own health care, many seem convinced there's an undercurrent of dissatisfaction sweeping the country–and they want it addressed," says Richard Kennedy, lead pollster.
---
Houston leads major cities
in HMO penetration growth

In a recent study of HMO market penetration, 15 of America's big cities reported mixed results. Houston, New York and Boston registered the strongest percentage gains for HMOs, while HMO penetration in Chicago and Minneapolis remained stable. Average growth in market penetration in these cities was 21 percent.

HMO enrollment as percentage of population

City
1994
1995
Percentage increase '94 – '95
Houston
15%
28%
86.7%
New York
17
28
64.7
Boston
36
55
52.8
Dallas
18
27
50
Seattle
24
34
41.7
Atlanta
22
30
36.4
Washington, D.C.
36
44
22.2
Riverside, Calif.
37
45
21.6
Los Angeles
38
42
10.5
Philadelphia
40
43
7.5
San Diego
41
44
7.3
Detroit
24
25
4.2
San Francisco
55
56
1.8
Minneapolis
43
43
0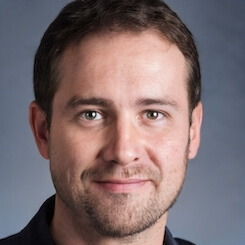 Paul Lendner ist ein praktizierender Experte im Bereich Gesundheit, Medizin und Fitness. Er schreibt bereits seit über 5 Jahren für das Managed Care Mag. Mit seinen Artikeln, die einen einzigartigen Expertenstatus nachweisen, liefert er unseren Lesern nicht nur Mehrwert, sondern auch Hilfestellung bei ihren Problemen.