In Texas, doctors record their frustrations with managed care in a "Hassle Factor Log." In Florida, they register them by calling a "Hassle Factor Hot Line." Yet in Illinois, doctors would think such outlets for complaint were a flashback to the '70s, when managed care was a new concept in most of the nation. In New Mexico, one doctor says he has fewer hassles in a staff-model HMO than he would in private practice.
What are the top hassles for doctors who practice under managed care? And why are some hassled by managed care, while others are not?
The biggest
In 1993, Texas physicians rallied in a battle for job security with major health plans. Speaking out at the AMA convention, they urged the association to take a stand against insurers shutting doctors out and dropping them from plans. B. David Vanderpool Jr., M.D., of Dallas said termination was the number one hassle with managed care.
That same year, to find out what was bugging doctors most, the Texas Medical Association began to distribute a Hassle Factor Log in its publications. Knowing that physicians were facing more scrutiny from insurers, government payers and managed care networks, the TMA wanted doctors to have the opportunity to list the nature of the hassle, including the action staff members took and the estimated time involved in dealing with it.
The most common complaints then were denial of payment, repeated requests for patient information and reduction of billed charges. Each hassle cost the doctors and their staffs an estimated 4.2 hours for making phone calls, resubmitting claims and writing letters detailing the treatment they provided.
But today, David Marcus, director of health care financing for the TMA, says the number one hassle is no pay/low pay/slow pay.
"Managed care organizations are generally slow payers while their receivables are building," he says. The second most common hassle for physicians is the expense of eligibility determination, and the third concerns the use of resources and the intensity of the effort required to complete the paper work for required preauthorizations.
In addition to continuing to distribute the Hassle Factor Log, the TMA conducted a 1996 survey that showed "a nearly universal outpouring of frustration regarding the rising tide of documentation and procedural requirements that have accompanied managed care." Physicians also expressed concern about limits in treatment and referral practice options, as well as "being frozen out of HMO and PPO networks and being denied access to patients due to arbitrary actions such as managed care plan denial, termination or referral restrictions."
The TMA log became a model for similar hassle tracking mechanisms in other states, including Florida. The Broward County Medical Association in South Florida offers members a 24- hour Hassle Factor Hot Line that has heard more than 135 complaints. Arthur E. Palamara, a cardiovascular surgeon, chairs BCMA's managed care committee, which initiated the hot line. "One of the prime hassles," says Palamara, "is getting authorization."
He cites a case in which emergency department physicians on weekend duty determined that a child with severe abdominal pain needed an appendectomy, but they couldn't get authorization from the health plan. On Monday, the HMO authorized the surgery but only if the hospital used a different surgeon. Long before Monday rolled around, however, the ER physicians had done the medically sound thing and referred the patient to a surgeon who performed the operation without authorization.
A Florida health care consultant, Bill King of Doctors' Management in Gainesville, thinks the most prominent hassles managed care imposes on physicians relate to authorization and referral, followed closely by payment denial.
The top hassles differ for researchers at the American Society of Internal Medicine. John P. DuMoulin, ASIM's director of managed care and regulatory affairs, says his organization hears complaints every year about the same hassles: utilization review and preauthorization requirements, economic credentialing, formularies, professional credentialing and facility and medical record reviews.
Even Peter Barnett, M.D., who practices hospital-based internal medicine in Albuquerque, N.M., as an employee of Lovelace Health Systems, a staff-model HMO, and who finds managed care to be relatively hassle-free, says he experiences hassles in the office. Because the office staff reports to the HMO's administration and not to him, he feels he is not always in control.
Barnett is quick to point out that some of the hassles in managed care "we generate ourselves." He says some managers and physicians create problems by blaming the parent insurance companies. "It's convenient for physicians, but it doesn't help."
That same practice among physicians is all too familiar for Daniel R. Schuh, a health care consultant and managing partner in Deer Creek Associates, near Chicago. "The independent practice association from which I receive care accepted capitation from many managed care organizations and set up its own lengthy approval process for referrals," he says. "Then the physicians' office staffs tell the patients that the plan is responsible for the paper work and delays. The IPA creates the 'hassle' and then blames the managed care organization."
To the delight of some physicians, managed care organizations often are there to take the blame. When plans deny insistent patients authorization for additional services that may or may not be necessary, they frequently accept the role as bad guy.
Schuh, who helps hospitals and physicians set up HMOs and health insurance companies, was chief operating officer of Anchor HMO, a staff-model plan, for 11 years. There, he saw the same practice at work: Doctors reviewed new technologies and discussed their use at medical staff meetings, but when it became necessary to refuse a test requested by a patient or a consultant, doctors told the patient the administration refused approval.
Schuh thinks hassles in managed care come from two basic places: independent practice associations, because they can't govern their own members, and insurance companies, because they don't know how to work closely with providers.
Geography, plan and specialty
The type and intensity of hassles in managed care may depend, in part, on three factors: geography, the flavor of the plan and the specialty of the physician.
In Illinois, Schuh says, most of his clients would be astounded if he asked them about hassles in managed care. This year, the state medical society's conservative element wanted to introduce legislation to destroy managed care, but the Academy of Family Practice came out against the legislation. Schuh thinks the reason hassles are a big issue in Texas is because, in one year, 27 applicants were in line for HMO licenses. "Doctors, especially specialists, were in shock," he says.
In Florida five years ago, managed care hassles were virtually nonexistent because managed care was virtually nonexistent. And although Florida physicians were hit hard with managed care-induced hassles, King says it is fair to say that some managed care entities have made progress regarding referrals.
Yet Palamara thinks the tolerance for managed care may be lower in Florida than in markets where managed care companies have conducted themselves with greater integrity. He believes that the way managed care plans go into an area and conduct themselves sets the stage for how the other players react.
In Florida, 22 of the 25 HMOs lost money in 1996, he says. "They don't meet the state's requirement of a two-percent return on revenue. It is no wonder they are slow in compensating providers."
In addition to geographical differences, the type of managed care plan makes a difference in the level and intensity of hassles. Schuh says classical staff- and group-model HMOs or foundation plans that are run by providers are more hassle-free that other models. "The second wave of managed care is where the hassles come from–insurance companies," he says. "With the second wave came utilization reviews. That's where it started to get bureaucratic."
Barnett, who works at Lovelace, says, "This is the easiest place I have ever worked." He has a fair amount of support and very little calling for referrals, although the HMO initially experienced growing pains in the area of referrals. Now, however, "I can choose which specialist in my group that I want. I don't have access problems."
Looking at doctors in private practice, Barnett says they have more hassles than he does. One he knows deals with 80 insurance companies and many different criteria for each insurance company. "There are fewer hassles in dealing with one managed care organization than in dealing with multiple insurance companies," he says.
Palamara and Schuh agree that staff-model HMOs seem to work well, with fewer hassles than, for example, plans that contract with an independent practice association. And according to some, the interplay of physicians working together provides the highest quality of health care.
Nonetheless, managed care hassles plague specialists more than primary care physicians. Palamara says specialists have the most hassles with HMOs because they generate more expenses than primary care physicians–and managed care's focus is on saving money.
"HMOs are under financial pressure," says Palamara, "so they clamp down on liberalism in treating patients. But the public outcry has forced some HMOs to move into point-of-service networks."
Avoiding and resolving hassles
Palamara believes in increasing the volume of public outcry, getting the word out and publicizing hassles. Such pressure in Florida resulted in an "ombudsman bill" that became law last year, addressing irregularities in the way managed care organizations deliver health care, although a section dealing with patient complaints was still awaiting the governor's signature in May. Palamara and others are now generating press coverage of AV-Med's demand that doctors reduce the number of referrals by 50 percent within six weeks or lose their contracts. "Such hassles are a significant deviation from accepted protocol," says Palamara.
Likewise, the Texas Medical Association has resolved a number of issues through regulation and, more recently, through enactment of laws.
Many doctors, however, have learned how to work around referral hassles. "Doctors have reduced hassles by adding staff," says King. "Unfortunately, this inflates the physicians' overhead." In addition, King points out that some managed care organizations have helped reduce some hassles by introducing automated systems. Some systems allow doctors and their staffs to secure referrals by pressing telephone buttons to respond to recorded options.
DuMoulin, on the other hand, believes the referral hassle has all but dissipated. "Looking back five years ago, documenting referrals to specialists was a hassle. Now most physicians in managed care areas are familiar with the system and utilize it." He also thinks the hassle was minimized when managed care organizations began to relax rules such as the one allowing the consultant only one visit with the patient.
Another option for reducing hassles, suggests Marcus, is for physicians to form group practices large enough to employ professional managers. Also, in more mature markets where contracting is selective, physicians can choose plans with greater care. Marcus also suggests that using faxes and electronic mail rather than the telephone ultimately saves time and grief.
The doctor's power
Doctors do have power to reduce hassles in managed care. "The more you know what the criteria are and the more accurate you are, then the fewer hassles you experience," says Barnett. "It is helpful to use the right words–and legible handwriting–when filling out forms, and it is helpful to be exact and precise." In addition to knowing the language and the criteria, doctors need to understand the flow, so they can anticipate problems and manipulate things in an appropriate way. "It is also important never to offer more information than you need to," says Barnett. "It confuses people."
Health care consultants such as Schuh also believe that providers need to learn how to work with insurers. Likewise, the American Society of Internal Medicine, in the published results of a 1996 survey, said managed care is evolutionary, and needs to evolve toward a greater level of cooperation among managed care organizations, physicians and patients.
Contributing Editor Linda Wolfe Keister resides in Sterling, Va.
Top managed care hassles
Authorization and referrals; eligibility determinations
Utilization review/preauthorization requirements
Termination from plans and threats of contract cancellation
No pay, low pay, slow pay and reduction of billed charges
Repeated requests for patient information
Economic and professional credentialing
Formularies
Difficulty in getting tests done in a timely fashion
Data collection and paper work
Facility/medical record reviews
How doctors avoid or resolve hassles
Form a large group practice and hire a manager
Contract more selectively
Hire additional staff
Keep better and more accurate records
Write legibly
Know plans' language, criteria and flow
Provide concise information–only what's necessary
Increase communication via fax and e-mail
Work with bureaucratic entities
Publicize the hassles
Looking toward a hassle-free system
Doctors' Management in Gainesville, Fla., is gearing up to launch a pilot project that will reduce the referral hassle for physicians.
The health care consulting company is developing a centralized office system, using one phone number, that will serve as a "triage" unit for handling all managed care referrals. Here's how it works: The referring doctor calls the center, where workers secure proper authorization from the third-party payer and secure required and approved appointments with specialists. The center then notifies the primary care doctor and specialist, preferably by e-mail, and sends a paper copy of the notice to the patient.
Sounds as close to painless as could be. If it works.
---
Our most popular topics on Managedcaremag.com
---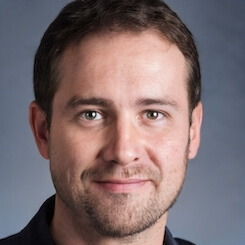 Paul Lendner ist ein praktizierender Experte im Bereich Gesundheit, Medizin und Fitness. Er schreibt bereits seit über 5 Jahren für das Managed Care Mag. Mit seinen Artikeln, die einen einzigartigen Expertenstatus nachweisen, liefert er unseren Lesern nicht nur Mehrwert, sondern auch Hilfestellung bei ihren Problemen.