Researchers and physicians are questioning the validity of information presented in the medical literature, saying that many of the findings presented are prone to bias or just plain wrong. In his much-publicized 2005 review, John P.A. Ioannidis, MD, looked at 45 studies published in major medical journals and found that 24% were never replicated and 16% were contradicted by subsequent research.
Now, a study by Stanford University researchers led by Ioannidis and published in JAMA says that as many as one third of published randomized clinical trials could be reanalyzed to modify the conclusions of how many and what types of patients need to be treated.
To add coal to the fire, Hyperion Therapeutics is terminating the development of DiaPep277, an immune intervention for type 1 diabetes, based on evidence that employees of Andromeda, which Hyperion acquired in June, engaged with a third-party biostatistics firm to manipulate trial analyses, unknown to Hyperion. "This new information leaves us with no viable regulatory path forward," said a disheartened Donald J. Santel, Hyperion's president and CEO.
Meanwhile, a study led by a Boston University School of Public Health researcher, published in PLOS ONE, claims that a significant percentage of completed drug clinical trials, especially those funded by industry, are not disclosed to the public. Results of about 30% of 400 randomly selected clinical trials completed in 2008 were not published in a medical journal or posted on the ClinicalTrials.gov (CTG) Web site. A new analysis of 585 large randomized clinical trials registered with CTG finds that 29% have not been published in scientific journals and results of 78% of unpublished trials were not available on CTG.
Mixed results for mCRPC
COMET-1, the pivotal trial of cabozantinib in men with metastatic castration-resistant prostate cancer (mCRPC) whose disease progressed after treatment with docetaxel and abiraterone and/or enzalutamide did not meet its primary endpoint of a statistically significant increase in overall survival (OS) compared with prednisone. Median OS for cabozantinib was 11 months vs. 9.8 months for prednisone. Exelixis has halted enrollment in COMET-2, a trial to evaluate pain palliation, and will re-evaluate the potential regulatory path of cabozantinib use in mCRPC.
But the RAISE trial, which studied Eli Lilly's ramucirumab (Cyramza), a vascular endothelial growth factor receptor-2 antagonist, in combination with chemotherapy in patients with mCRC, met its primary endpoint of OS compared with placebo plus chemotherapy. Most common adverse events were neutropenia, fatigue, hypertension, and diarrhea.
Heart therapies center stage
Adding alirocumab, a PCSK9 inhibitor, to statin therapy could help stave off a major heart attack among high-risk patients. A post-hoc secondary analysis of ODYSSEY Long-Term Trial data recorded 54% fewer major cardiovascular events compared with statin plus placebo. The trial is the largest and longest study of a PCSK9 inhibitor, with roughly 1,900 patient-years of double-blind exposure to alirocumab. Sanofi and Regeneron plan to file for U.S. and European marketing approval by year's end.
Biosimilar trial under way
On the biosimilars front, Coherus BioSciences has begun a late-stage trial of CHS-0214, a biosimilar of etanercept to treat chronic plaque psoriasis. The global 48-week study will seek to demonstrate biosimilarity in terms of efficacy, safety, and immunogenicity. CHS-0214 showed clinical similarity to Enbrel in a Phase 1, single-dose crossover study.
Positive MS trial data out
Multiple sclerosis (MS) treatments got a boost in recent Phase 3 trial results. Genzyme's teriflunomide (Aubagio) is the first oral regimen shown to delay onset of clinically definite MS based on the recent TOPIC study. Results were published in Lancet Neurology. … Post-hoc analyses of Biogen Idec's peginterferon beta-1a (Plegridy) in the 2-year ADVANCE trial showed statistically significant improvements in annualized relapse rate, risk of relapse, risk of 24-week confirmed disability progression, and number of brain lesions in patients who remained in the second year of the trial. … Five-year results from the ENDORSE extension study showed sustained efficacy in patients with relapsing-remitting MS taking dimethyl fumarate (Tecfidera). … Sanofi/Genzyme's alemtuzumab (Lemtrada) beat out interferon beta-1a (Rebif) in patients with relapsing-remitting MS in an extension study. No new risks were identified.
Other phase 3 studies of note
Teva's anti-interleukin (IL)-5-monoclonal antibody reslizumab significantly improved lung function and asthma control in patients with moderate to severe asthma with elevated eosinophils versus placebo. … Trial data for GlaxoSmithKline's mepolizumab for asthma show that the injectable halved the rate of exacerbation among patients with uncontrolled cases. But an asthma expert noted in the New England Journal of Medicine that cheaper therapies used with proper adherence would be just as effective.
AbbVie's first trial evaluating the use of adalimumab (Humira) in patients with moderate to severe hidradenitis suppurativa (HS) showed effectiveness in reducing abscesses and inflamed nodules.
Eli Lilly's experimental late-stage psoriasis drug ixekizumab bested Pfizer/Amgen's etanercept (Enbrel) in a head-to-head study. Lilly expects to file for approval in early 2015. … Novartis's psoriasis treatment secukinumab showed a skin clearance (PASI-100) rate of slightly more than half, which Lilly says validates IL-17A as a therapeutic target.
Baxter/Nektar Therapeutics' BAX 855 met its primary endpoint of controlling and preventing bleeds in hemophilia A patients. Baxter plans to submit for FDA approval this year.
Have you heard?
Angelina Jolie may have been the driving factor in the rise of BRCA testing rates, according to a presentation at the 2014 American Society of Clinical Oncology Breast Cancer Symposium. Referrals for genetic testing increased by almost 90% in the six months after Jolie, a BRCA1 carrier, announced her bilateral mastectomy in 2013. Researchers retrospectively analyzed records at the Sunnybrook Odette Cancer Center in Toronto, Canada, finding that 916 women sought genetic testing between May and November 2013 compared with 487 in the six months prior. Before May, 213 women qualified for genetic testing, but 437 women qualified in the six months after May.
All clinical studies mentioned in this article are Phase 3 unless otherwise stated.
Selected FDA approvals of biologics, July 15–Sept. 14, 2014
New marketing approvals and new indications
Date (type)
Manufacturer
Drug/trade name; administration
Indication
Notes
July 23, 2014 (NDA)
Gilead Sciences
idelalisib (Zydelig); oral
Relapsed chronic lymphocytic leukemia, follicular lymphoma, and small lymphocytic lymphoma
Boxed warning/approved REMS: fatal and serious hepatotoxicity, colitis, pneumonitis, and intestinal perforation
Aug. 14, 2014 (sBLA)
Genentech
bevacizumab (Avastin); injection
Recurrent or metastatic cervical cancer, in combination with paclitaxel and either cisplatin or topotecan
Approved under FDA's priority review program
Aug. 19, 2014 (NDA)
Sanofi/Genzyme
eliglustat (Cerdelga); oral
Long-term therapy for adults with type 1 Gaucher disease
Orphan drug designation. Safety/effectiveness evaluated in 2 clinical trials with 199 participants
Sept. 4, 2014 (BLA)
Merck
pembrolizumab (Keytruda)
Advanced or unresectable melanoma following treatment with ipilimumab and, if the tumor is BRAF V600 mutation positive, a BRAF inhibitor
Accelerated FDA approval; blocks cellular pathway known as PD-1
Selected FDA-related activities, July 15–Sept. 14, 2014
Manufacturer
Drug (trade Name)
Type of Drug
Proposed Use
Notes
Astellas Pharma/Medivation
Enzalutamide (Xtandi)Capsules
Once-daily androgen receptor inhibitor
Use in men with metastatic CRPC who have not received chemotherapy
Granted FDA priorty review based on results of the Phase 3 PREVAIL trial
BLA=biologics license application, CRPC=castration-resistant prostate cancer, NDA=new drug application, REMS=risk evaluation and mitgation strategy, sNDA=supplemental BLA.
Sources: American Society of Clinical Oncology, FDA, Fierce Biotech, and manufacturers' package inserts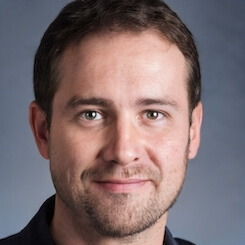 Paul Lendner ist ein praktizierender Experte im Bereich Gesundheit, Medizin und Fitness. Er schreibt bereits seit über 5 Jahren für das Managed Care Mag. Mit seinen Artikeln, die einen einzigartigen Expertenstatus nachweisen, liefert er unseren Lesern nicht nur Mehrwert, sondern auch Hilfestellung bei ihren Problemen.