A National Cancer Institute (NCI)-funded retrospective study showed that radiation therapy and androgen deprivation therapy (ADT) resulted in a 57% reduction in death from prostate cancer for men between the ages of 65 and 75 with locally advanced disease. The study also showed that men aged 76 to 85 who received radiation therapy in addition to ADT lived longer. Study results were published in the Journal of Clinical Oncology.
When added to standard neoadjuvant chemotherapy, bevacizumab (Avastin) is more beneficial for women with triple-negative breast cancer diagnosed with basal-like tumors than with those with nonbasal-like tumors. Data were presented at the 2014 San Antonio Breast Cancer Symposium.
An exploratory analysis of the phase 2 PEAK study showed that first-line use of panitumumab (Vectibix), combined with FOLFOX in patients with wild-type RAS metastatic colorectal cancer, resulted in a significantly higher proportion of patients with earlier tumor shrinkage at Week 8 compared with bevacizumab. Amgen presented the data at the American Society of Clinical Oncology Gastrointestinal Cancers Symposium in January.
The CheckMate 017 study, which compared nivolumab (Opdivo) with docetaxel in patients with advanced squamous non–small-cell lung cancer (NSCLC), was ended early after an interim analysis showed nivolumab was superior in improving overall survival (OS). This is the first lung cancer study to indicate a survival advantage with an anti-PD1 immune checkpoint inhibitor.
First-line use of afatinib (Gilotrif) resulted in a marked OS advantage in NSCLC patients with the "del19" mutation, or EGFR exon 19 deletion, relative to the overall NSCLC EGFR patient population. The open-label, randomized phase 3 LUX-Lung 3 and LUX-Lung 6 trials, published in Lancet Oncology, incorporated afatinib and standard chemotherapy treatment arms.
In recent years, scientists have learned that NSCLC is anything but homogenous. The population being studied in OncoMed's Phase 2 clinical trial of demcizumab for first-line treatment of advanced NSCLC is evidence of this understanding. Dosing has begun in the DENALI trial of patients with metastatic stage IV non-squamous NSCLC whose tumors do not have an EGFR or anaplastic lymphoma kinase (ALK) mutation. The study is being conducted at approximately 60 sites in the United States, Europe, and Australia.
Prostate cancer data needed
The Agency for Healthcare Research and Quality's update of a review of therapies for clinically localized prostate cancer indicates that more evidence is needed to evaluate comparative risks and benefits. AHRQ concluded that no single therapy can be considered "preferred" for localized prostate cancer because of limitations in the body of evidence and the tradeoffs a patient must make among treatment effectiveness, necessity, and adverse effects. The report is available on AHRQ's website.
Based on phase 3 trial results of patients with moderate to severe rheumatoid arthritis (RA), the European Medicines Agency has accepted a biosimilar candidate to Amgen's etanercept (Enbrel) from Samsung Bioepis. The drug is the first etanercept biosimilar to move into regulatory review in the EU.
Amgen itself has nine biosimilars in development and expects to launch five of them between 2017 and 2019. One, ABP-501, achieved its primary and key secondary endpoints in a phase 3 trial of patients with moderate-to-severe RA, demonstrating equivalence to AbbVie's adalimumab (Humira).
Have you heard?
The Institute of Medicine consensus report, "Sharing Clinical Trial Data: Maximizing Benefits, Minimizing Risk" contains recommendations for all parties involved. The IOM recommends making grant funding conditional on inclusion of a data-sharing plan.
OncoGenex Pharmaceuticals has an agreement with Teva to regain rights to custirsen, now in phase 3 development. Custirsen could be approved this year or in early 2016.
The Obama Administration is seeking authority to negotiate high-cost drug prices under the Medicare Part D program. The administration's 2016 budget calls for HHS to negotiate biotech treatment prices to ensure "access and affordability."
All clinical studies mentioned in this article are phase 3 unless otherwise stated.
Selected FDA approvals of biologics and other specialty drugs, Jan. 1–Feb. 15, 2015
New marketing approvals
Date (type)
Manufacturer
Drug (trade) name; administration
Indication
Notes
Jan. 21 (BLA)
Novartis
secukinumab (Cosentyx); subcutaneous injection
Moderate to severe plaque psoriasis in adult patients who are candidates for systemic therapy or phototherapy
First approved IL-17 antagonist. Of four phase 3 studies, two were head-to-head: In CLEAR, Cosentyx was superior to ustekinumab (Stelara), an IL-12/23 antagonist; in FIXTURE, Cosentyx was superior to etanercept (Enbrel), a TNF-a inhibitor.
Jan. 23 (BLA)
NPS Pharmaceuticals
parathyroid hormone (Natpara); subcutaneous injection
Adjunct to calcium and vitamin D to control hypocalcemia in patients with hypoparathyroidism
Orphan drug approval based on a placebo-controlled trial of 124 patients. About 60,000 people in the U.S. have hypoparathyroidism.
Feb. 3 (NDA)
Pfizer
palbociclib (Ibrance); oral
In combination with letrozole (Femara) for treatment of postmenopausal women with ER-positive, HER2-negative advanced breast cancer as initial endocrine-based therapy for metastatic disease
Accelerated approval based on PFS data vs. letrozole alone in phase 2 PALOMA-1 trial. Median PFS was 20.2 months in the study arm vs. 10.2 months in the control group. A cyclin-dependent kinase inhibitor, Ibrance is expected to cost $9,850 a month.
Feb. 13 (NDA)
Eisai
lenvatinib (Lenvima); oral
Locally recurrent or metastatic, progressive, radioactive iodine-refractory differentiated thyroid cancer
A kinase inhibitor, Lenvima is an orphan drug and was approved under priority review.
New indications of previously approved treatments
Jan. 29 (sNDA)
Pharmacyclics/Janssen
ibrutinib (Imbruvica); oral
Waldenström's macroglobulinemia (WM)
Also known as lymphoplasmacytic lymphoma, WM occurs in fewer than 1,500 Americans annually. In a 111-patient, open-label trial, ORR was 65.8%.
Feb. 6 (sBLA)
Genentech
ranibizumab (Lucentis); ophthalmic intravitreal injection
Diabetic retinopathy in patients with diabetic macular edema
Two trials compared Lucentis with sham. 473 patients aged 21 to 91 completed a 24-month study.
BLA=biologics license application, ER=estrogen receptor, HER2=human epidermal growth factor receptor 2, IL=interleukin, NDA=new drug application, ORR=overall response rate, PFS=progression-free survival, sBLA=supplemental biologics license application, sNDA=supplemental new drug application.
Sources: American Society of Clinical Oncology, FDA, Fierce Biotech, Medical Marketing & Media, New York Times, and manufacturers' package inserts.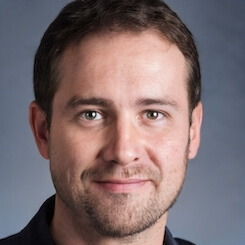 Paul Lendner ist ein praktizierender Experte im Bereich Gesundheit, Medizin und Fitness. Er schreibt bereits seit über 5 Jahren für das Managed Care Mag. Mit seinen Artikeln, die einen einzigartigen Expertenstatus nachweisen, liefert er unseren Lesern nicht nur Mehrwert, sondern auch Hilfestellung bei ihren Problemen.