Gilead Sciences is likely to be first to market with an oral drug for hepatitis C, after releasing persuasive data from three phase 3 studies of sofosbuvir. With regulatory filings planned this quarter, Gilead could conceivably win Food and Drug Administration approval of the nucleotide previously known as GS-7977 by early next year.
In two of the studies, Gilead studied sofosbuvir plus ribavirin (RBV) against the existing standard of care, RBV and pegylated interferon alfa-2a (peg-IFN). Patients with genotypes 2 and 3 given sofosbuvir achieved sustained virologic response (SVR) in half the time of those in the RBV/peg-IFN arm. Patients with genotypes 1, 4, 5, and 6 achieved higher rates of SVR after 12 weeks. And in a third study, sofosbuvir yielded SVR in 50 and 73 percent of patients who had failed interferon-based therapy, at weeks 12 and 16, respectively.
The allure is that sofosbuvir treats hepatitis C without the use of interferons, whose side effects lead to poor adherence with older hepatitis C treatments. According to a Fierce Biotech report, physicians are advising treatment-naive patients to wait until sofosbuvir is approved, preferring to start them on what is likely to become the new standard of care.
Gilead isn't likely to be alone at the top of the hill for long. AbbVie, the drug-making unit of what used to be Abbott Labs, has an agent in phase 3, and several other companies are hot on their heels.
The So-So…
Eli Lilly's stomach cancer antibody, ramucirumab, hit statistical significance with a 1.4-month overall survival (OS) benefit versus placebo. Analysts, however, generally judged the gain underwhelming.
In a trial involving patients with advanced kidney cancer, those given tivozanib had a median OS of 28.8 months. But median OS for the comparator arm, sorafenib (Nexavar), was longer — 29.3 months. The AVEO/Astellas drug did show a statistically significant improvement in progression-free survival.
Celgene's oral PDE4 for psoriasis, apremilast, achieved PASI-75 in 33 percent of patients after 16 weeks versus 5 percent of patients given placebo. The phase 3 reductions fell below the 41 percent who reached PASI-75 in a phase 2 study.
…and the Downright Bad
The disappointing news continued at Eli Lilly, which abandoned its program to develop tabalumab as a rheumatoid arthritis treatment because of lack of efficacy. Lilly will continue to study the agent as a potential therapy for lupus.
Using darbepoetin alfa (Ara­nesp) to treat anemia has no effect on morbidity and mortality in patients with systolic heart failure. Amgen's RED-HF study failed to meet its primary endpoint of time to death.
Hemispherx is appealing the FDA's rejection of Ampligen, which has been in development for chronic fatigue syndrome for 20 years. Ampligen was first turned down in 2009. The FDA wants another clinical trial.
Did you hear?
Cangene is seeking approval of a botulism antitoxin vaccine, now that the FDA has blessed the anti­bioterrorism shot as effective…. Stem cell transplantation reduced mortality at day 100 in patients with leukemia and lymphoma. Now, Gamida Cell will apply for U.S. approval of StemEx…. Hopes were high that MVA85A would become the first tuberculosis vaccine in 90 years, but a study in the Lancet documented only a modest immune response, insufficient to protect against the disease…. Fecal transplants to treat C. difficile infection may not be on the fringes of medicine much longer, now that the New England Journal of Medicine has published a randomized, controlled study finding the practice far superior to antibiotic therapy.
Pairing specialty drugs presents challenges for payers
With proof mounting that genetic mutations influence tumor cell behavior and response to treatment, we're learning that cancer can be incredibly complex. As evidenced by several key presentations at last year's American Society of Clinical Oncology meeting, fighting cancer effectively may mean going after multiple targets. The upshot is that we're going to see more and more oncology trials involving specialty drug combinations.
Malignant melanoma is one of the hottest areas for research into targeting multiple pathways. After presenting data at ASCO 2012 for dabrafenib, which inhibits the BRAF protein, and trametinib, an inhibitor of the MEK protein, GlaxoSmithKline said it would study the effectiveness of using both of the experimental drugs together. Last year, GSK began two phase 3 trials of the agents in combination — one versus dabrafenib alone and the other a head-to-head study against Genentech's vemurafenib (Zelboraf). In February, GSK launched a third study, seeking to judge how well the cocktail prevents recurrence of surgically removed malignant melanoma.
Not to be outdone, Genentech upped the ante in January, quietly starting its own combination study of vemurafenib and GCD-0973 in patients whose malignant melanomas express the BRAF V600 mutation. The Food and Drug Administration approved vemurafenib in 2011.
The open question is the degree to which payers will accept combination indications. Vemurafenib alone goes for $9,400 a month and, as single agents, the two GSK drugs are also likely to be costly. Whether combinations improve overall survival or response rates well enough to justify their expenditure in payers' minds will be an issue that may begin to play out before the end of this year.
SELECTED FDA BIOLOGIC AND SPECIALTY DRUG APPROVALS, JAN. 16–MARCH 15, 2013
Date (type)
Manufacturer
Drug (trade name); administration
Indication
Notes
New marketing approvals
Jan. 29 (NDA)
Genzyme/Isis
mipomersen ­(Kynamro); SC injection
Reduction of low-density lipoprotein, apolipoprotein B, total cholesterol, and non-high density lipoprotein in patients with HoFH
FDA advisory committee 9–6 vote illustrated concerns about carcinogenic and hepatotoxic side effects; Isis must conduct 4 postmarketing studies, including a safety registry.
Feb 1. (NDA)
Hyperion
glycerol phenylbutyrate (Ravicti); oral
Management of UCDs that cannot be managed by dietary protein restriction and/or amino acid supplementation alone
For adults and children ≥2 years old, orphan drug targets enzyme deficiencies that lead to brain-damaging ammonia buildup in blood.
Feb. 8 (NDA)
Celgene
pomalidomide (Pomalyst); oral
MM in patients who have had at least two prior therapies, including lenalidomide (Revlimid) and bortezomib (Velcade), with disease progression ≤60 days of completion of last therapy
Thalidomide analogue is the second MM drug approved in the past year. Modulates immune system to kill cancer cells and inhibit proliferation.
Feb. 22 (BLA)
Genentech
ado-trastuzumab emtansine (Kadcyla); IV infusion
HER2-positive metastatic breast cancer for patients who have previously received trastuzu­mab (Herceptin) and a taxane
The former T-DM1 combines trastuzumab with a chemotherapy targeting cancer cells but sparing healthy cells. 5.8-mo. OS benefit compared with lapatinib (Tykerb) and Xeloda.
New indication
Jan. 23 (BLA)
Genentech
bevacizumab (Avastin)
Metastatic colorectal cancer with intravenous 5-fluorouracil–­based chemotherapy for second-line treatment
Label already had first-line indication; change permits patients to stay on bevacizumab in combination with a new chemotherapy after progression.
SELECTED FDA-RELATED ACTIVITIES, JAN. 16–MARCH 15, 2013
Manufacturer
Drug (trade name)
Type of drug
Proposed use
Notes
Boehringer Ingelheim
afatinib (Tomtovok)
Next-generation TK inhibitor of EGFR
Locally advanced or metastatic NSCLC with EGFR mutation
FDA granted priority review Jan. 17; approval decision in 3rd quarter.
Novo Nordisk
degludec (Tresiba)
Long-acting insulin analogue
Type 2 diabetes
CRL issued Feb. 10; FDA wants new cardiovascular safety study before approval.
GlaxoSmith-Kline
dolutegravir
integrase inhibitor
HIV/AIDS
FDA granted priority review Feb. 15; approval decision by Aug. 17.
BLA=biologics license application, CRL=complete response letter, EGFR=epidermal growth factor receptor, HoFH= homozygous familial hypercholesterolemia, IV=intravenous, MM=multiple myeloma, NDA=new drug application, NSCLC-non–small-cell lung cancer, OS=overall survival, SC=subcutaneous, TK=tyrosine kinase, UCD= urea cycle disorders.
Sources: FDA, FierceBiotech, manufacturers' news releases, product labeling, SEC filings, weblogs, and wire reports.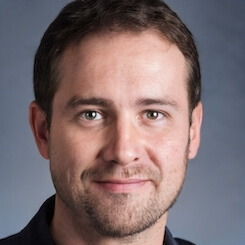 Paul Lendner ist ein praktizierender Experte im Bereich Gesundheit, Medizin und Fitness. Er schreibt bereits seit über 5 Jahren für das Managed Care Mag. Mit seinen Artikeln, die einen einzigartigen Expertenstatus nachweisen, liefert er unseren Lesern nicht nur Mehrwert, sondern auch Hilfestellung bei ihren Problemen.